This guide will take you through how to watch Oliveira vs Poirier on Firestick using free and paid apps.
The clock is ticking on the match between Charles Oliveira and Dustin Poirier. The two will be stepping into the octagon on Saturday, 11 December 2021, at T-Mobile Arena in Las Vegas, USA.
Dustin Poirier, nicknamed "The Diamond," is an American professional Mixed Martial Artist. He will face off with the reigning UFC lightweight champion Charles Oliveira to fight for the lightweight championship title. After defeating Conor McGregor twice, Poirier is ready for another title shot to battle Oliveira and claim the UFC lightweight title. He is a former Interim UFC Lightweight champion. This will be an opportunity for him to win the lightweight title, having lost to Khabib Nurmagomedov in the UFC 242 main event.
The current champ of the UFC Lightweight title, Charles "Do Bronx" Oliveira, is a Brazilian professional fighter. He has been active as a professional competitor since 2008, and he claimed the lightweight championship in UFC 262 after battling Michael Chandler and this is a chance to defend his current title as the UFC Lightweight champion.
Will Oliveira come out on top? Will Poirier cement his legacy after beating Mystic Mac twice? We can only find this out by watching this awaited UFC event.
This guide will take you through how to watch the fight on Firestick. Oliveira vs Poirier will be on the main card alongside other interesting matches such as Amanda Nunes vs Julianna Peña. The most exceptional female MMA fighter in UFC history, Amanda Nunes, will be making a return to the battle ring to defend her Women's Bantamweight title.
You definitely can't miss out on all this, and now we will take you through several ways to watch Oliveira vs Poirier.
About UFC 269 Oliveira vs Poirier
UFC 269 Oliveira vs Poirier: Where and When
Oliveira vs Poirier will take place on 11 December at the T-Mobile Arena in Abu Paradise, Nevada, Las Vegas, United States. The main card starts at 10 p.m. ET (2 a.m. GMT)
Here is an outline of the events.
Date: Saturday, December 11, 2021.
Venue: T-Mobile Arena in Las Vegas, USA.
Early Prelims: 6.15 p.m. ET, 10.15 p.m. GMT.
Prelims: 8 p.m. ET, 00.00 GMT.
PPV main card: 10 p.m. ET, 02.00 a. m GMT.
Note that Oliveira vs Poirier's exact time depends on the bouts beforehand.
UFC 269 Fight Card
Early Preliminary Card
Preliminary Card
Main Card
How to Watch Oliveira vs Poirier
Method 1: Official Firestick apps
If you are a Firestick user, you have the option of several official Firestick apps that you can use to stream UFC 269. These apps' availability depends on your location.
The best to watch UFC 269 for various regions are:
ESPN+ (US)
In the US, ESPN+ is the official UFC broadcasting service. This popular video streaming service is subscription-based, and you can stream UFC 269 as all the UFC PPVs are always available on the app. If you have a subscription, but you are in a different country, you can use a streaming VPN such as Surfshark to connect to a server in the US and stream normally.
However, to watch Oliveira vs Poirier and the rest of the main card, you will be required to buy the event as a Pay Per View (on top of your ESPN+ subscription). The main card for UFC 269 goes for $79.99. Additionally, one month's ESPN+ UFC Fight Pass charges are $6.99. Accumulatively, the total cost for UFC 269 if you are not yet a UFC Monthly pass subscriber is $86.68
BT Sport (UK)
MMA fans in the UK can watch the UFC 269 event via BT Sports. The Prelims will be aired on BT Sport 2, and you can stream the Early Prelims online if you have a subscription. However, to watch the main card, you are required to order UFC 269 through the BT Sports Box Office for £19.99.
UFC Fight Pass & DAZN
In addition to the US and UK official UFC broadcasting apps, you can watch Oliveira vs Poirier on UFC Fight Pass and DAZN. If you use UFC Fight Pass, you need a Fight Pass subscription to buy UFC 269 under UFC PPV. However, for DAZN, which is available worldwide, you must only subscribe to the broadcasting service.
👉 Note that these two broadcasting services are restricted to the country of subscription, so you will need to use a reliable streaming VPN such as Surfshark if you are outside the regions in which they are available.
Method 2: How to Watch Oliveira Vs Poirier For Free On Firestick
You can use various third-party apps to watch Oliveira vs Poirier without spending a dime. The UFC 269 event will be live on these third-party apps from across the globe.
However, there are some precautions you need to take first.
⚠ Precautions For Free Streaming
Free sports streaming has made copyright agencies and content broadcasters partner with ISPs and governments to crack illegal streaming. Most free streams are usually pirated, and consumption of such content typically leads to blocking of streams, sending copyright notices, and even taking legal actions.
So, if you plan to stream any UFC or sporting event for free, you need to use a good streaming VPN. The VPN will help hide your activities and anonymize your connection to make you private and untraceable.
✋ However, you need to choose your VPN carefully as some do not offer good privacy, and others are a streaming nightmare.
The recommended VPN
To stream without buffering and have the required levels of privacy and security, we strongly advise that you use Surfshark. This is currently the best VPN for streaming, and here's a highlight of its features:
⚡ Superb Speeds: Guarantees a smooth live streaming experience.
🌍 Huge Server Network: You can connect to a nearby server for a fast and stable connection.
😲 UNLIMITED Devices: Connect dozens of devices at the same time!
🔑Unblock Anything: Safe access to censored apps, websites and torrent sites.
😎 Best in Privacy: The VPN doesn't keep any activity logs, and so your activities are only known to you.
🔐 Top-notch Security: This VPN uses AES 256-bit encryption and provides multiple protocols alongside other security features such as a kill switch, DNS & IPv6 protection and WireGuard.
💳 30 Days RISK FREE Money-Back Guarantee: In case you do not like the service, you can get every penny back if you cancel within 30 days!
Since you are here, you can also enjoy our exclusive
82% discount
on Surfshark VPN, thanks to a deal we have with the VPN provider. After your subscription, you will still be covered by their
100% money-back guarantee.
Best free streaming apps to watch Oliveira vs Poirier for Free
Live NetTV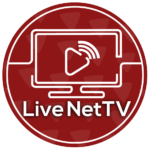 Live NetTV is one of the most popular live TV apps in the streaming community. The app is among the best free apps you can use to watch Oliveira vs Poirier on Firestick, and it has a vast library collection with 800+ live TV channels. These are well organized into categories, and one of them is Sports. Here you will find some UFC broadcasters such as Sky Arena and Sony Ten.
👍 The app also features a live events section to find ongoing matches and events. Here you will find links for the UFC 269 event, and you will have the privilege to choose a broadcaster you would prefer.
How to Install Live NetTV on Firestick
Swift Streamz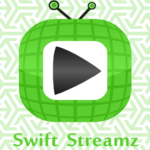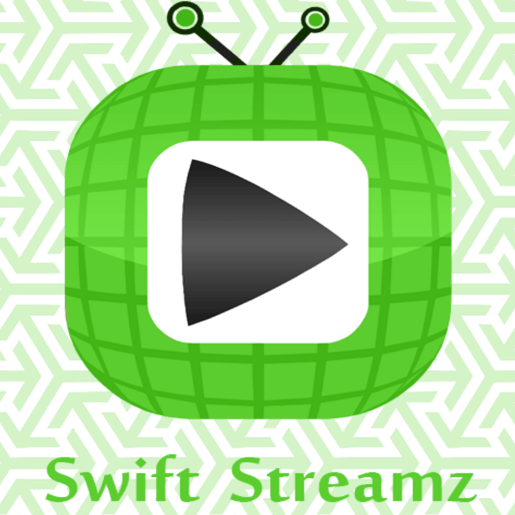 Another favorite in the streaming community is Swift Streamz. The app offers stable streams and a vast library collection with over 700 live channels. There are various categories in the app, including a Sports TV section where you will find some channels that will be broadcasting the UFC 269 event, such as Sony Ten and Super Sports Action.
Supersport Action specializes to fighting events and features replays of an event throughout the following day, so you can use it later if the timing doesn't work for you.
How to install Swift Streamz on Firestick
RedBox TV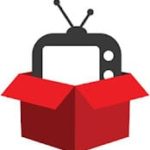 RedBox TV is a streaming app that offers free live streaming of sports events and shows in SD and HD qualities. The app has over 1000 live TV channels that you can use to stream nearly every live event across the world, including Oliveira vs Poirier.
Like Live NetTV and Swift Streamz, the huge library collection offered by RedBox sorts into various categories, including a sports section that you can use to watch Oliveira vs Poirier. The channels that will be airing the event in the app include Viaplay, Sony Ten, and Sky Arena.
How to install RedBox TV on Firestick
TVMob (formerly TVTap)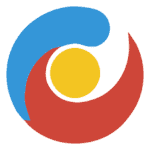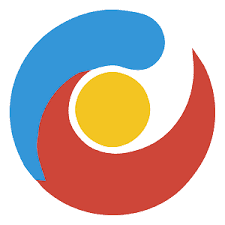 TVMob, a rebranded version of TVTap, is among the best recent free online Live TV streaming apps. The app is very appealing thanks to its fantastic user interface, and it has a Fire TV/ Android TV version.
TVMob, just like the rest of the apps mentioned earlier, has a wide-ranging library collection that is well-sectioned into various categories, among them being a Sports section. You can watch various sports events through this section, including Oliveira vs Poirier. To watch the UFC 269 event, you can use various sports channels found in the app, such as Sony Ten. You can also disable ads by allowing the TVMob app to use idle resources to enhance your streaming experience on the app.
How to Install TV Mob on Firestick
Kodi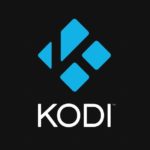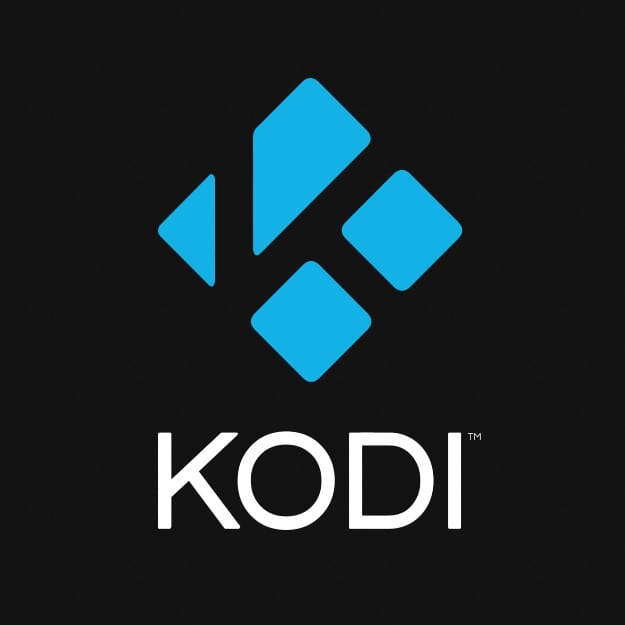 Kodi functions slightly differently from the apps mentioned above in that it is majorly a media organizer application. However, using this platform, you can stream nearly everything you'd want on the internet. That is due to the app's ability to integrate third-party Kodi addons that enable you to watch TV shows, Movies, and live events such as UFC 269, among others.
To begin using Kodi, you first need to install the app on Firestick. From there, you can install various Kodi addons that will provide links to Oliveira vs Poirier or provide live TV channels that will air the UFC 269 event.
Best Kodi addons to watch UFC:
Sportowa TV
Sportowa TV Kodi addon is more like a search engine for live sports streams. The addon provides lots of free live streaming services such as Rojadirecta, Crackstreams, SportsBay, StrimsWorld, LiveOnScore, and more.
To watch Oliveira vs Poirier, open one of the engines and go to the MMA/ UFC section. One of the best bets here is Crackstreams and Rojadirecta, but also check out the others.
How to Install Sportowa TV on Kodi
The EndZone 19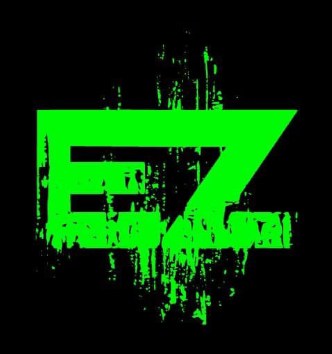 The EndZone is a well-known Kodi addon used for watching American live sports and replays. The Kodi addon has an organized user interface and sections such as NBA, NFL, MLB, NHL, MMA/Boxing, etc.
If you would like to watch Oliveira vs Poirier via EndZone Kodi addon, head over to the MMA/ Boxing section, and you'll access several free links to watch the UFC 269 event.
How to Install the EndZone 19 Kodi addon
Fight Club
Fight Club is an excellent sports Kodi addon to watch PPVs for major fighting events such as Impact Wrestling, WWE, AEW, and UFC 269. Like its name suggests, the addon majors on fighting events, and its categories include WWE, Main Event, UFC, UFC PPV, UFC Fight Night, AEW, and more.
However, unlike Cloud 9 and EndZone, Fight Club is only great if you want to watch Oliveira vs Poirier as a replay. After the match has aired, scroll to UFC Pay Per Views, and you'll find UFC 269 in full. You can also watch other PPVs that have aired before.
How to Install Fight Club on Kodi
Wrap Up
If you like boxing events and have a FireTV stick, there shouldn't be any reason for you to miss out on the awaited UFC 269 event. Alongside the main event for the lightweight title, the UFC 269 event will also be featuring other great battles. The apps mentioned in our guide should enable you to watch Oliveira vs Poirier without even spending a coin if you wish to.
Enjoy!