This guide will show you how to watch Adesanya vs Whittaker II for free on Firestick. The guide also applies to other Android-based devices such as Android TV/Stick/Box, Chromecast, and Nvidia Shield.
Israel Adesanya and Robert Whittaker are set to take on each other again in the headline bout of UFC 271 this weekend. The two initially faced each other at UFC 243 in October 2019, where Adesanya knocked out Whittaker in the second round to unify the middleweight title.
The fight between the two will also be a title fight, and it will take place at the Toyota Center in Houston, Texas, on February 12th, 2022. Fans highly anticipate the rematch as it features UFC's two best middleweights, and you can watch it all on Firestick for free.
Israel Adesanya vs. Robert Whittaker
It is two years and four months since the last time Adesanya and Whittaker faced each other in UFC 243. Within that time, Israel' The Last Stylebender' Adesanya is still unbeaten at middleweight, and he has established himself as the best in the division. However, last March, he recently lost to Jan Blachowicz in his detour to the light-heavyweight division; he currently stands at 21-1-0.
Robert' The Reaper' Whitaker took some time to recharge after their first match, but since that time, he has bounced back and made a title case for himself with wins over Gastelum, Jared Cannonier, and Darren Till. He currently stands at 23-5, and he'll be eager to take his chance on Saturday.
Adesanya vs Whittaker II is definitely a marquee showdown that you shouldn't miss. 'The Last Stylebender' has a chance to further cement his legacy as the middleweight king of his generation, while 'Bobby Knuckles' can finally redeem himself after claiming that "he wore himself out" by carrying a grudge against Adesanya.
The main card will also feature other notable matchups, including Derrick Lewis vs Tai Tuivasa as the co-main event.
UFC 271 Adesanya vs. Whittaker 2: Event Schedule
Adesanya vs Whittaker 2 will take place on February 12th, 2022, at the Toyota Center in Houston, Texas. The main card starts at 3 am GMT (7m PT, 9 pm CT, 10 pm ET.)
Here is an outline of the events.
Date: Saturday, February 12th, 202.
Venue: Toyota Center, Houston, Texas, USA.
Early Prelims: 11pm GMT (3pm PT, 5pm CT, 6pm ET)
Prelims: 1am GMT (5pm PT, 7pm CT, 8pm ET)
PPV main card: 3am GMT (7m PT, 9pm CT, 10pm ET)
UFC 271 Fight Card
UFC 271: Adesanya vs. Whittaker 2 prelims
How to watch UFC 271: Adesanya vs. Whittaker II
Method 1: Watch UFC 271 Adesanya vs Whittaker II Using Paid Apps
UFC 271 is a PPV event so, it will be available separately in most regions. Before we get to how to watch Adesanya vs Whittaker for free on Firestick, here's a quick run-down of official apps that will be streaming the event (as a PPV or with a subscription).
ESPN+ (US)

In the US, ESPN is the official streaming service for UFC 271. The prelims and the early prelims are available to watch if you have an ESPN+ subscription, but you will need to pay $74.99 for the PPV if you are a current subscriber. If not, you can pay $99.98 for the UFC PPV 271 Event and an annual ESPN+ subscription.
To stream the event using ESPN+ plus outside the US, you will need to use a reliable streaming VPN that is not blocked, like Surfshark. The VPN provides many US servers, and it has excellent streaming speeds to ensure you don't experience buffering.
BT Sport (UK)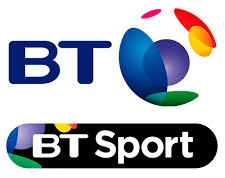 UFC 271 is available on BT Sport 1, so UK users won't need to buy the PPV event; this means that you only need to install the BT Sport app on Firestick and create an account or sign in using your existing account. A BT Sport monthly pass costs £25, and it's contract-free.
But just like with ESPN+, you will first need to connect your Surfshark app to a server in the UK; this will make the app think you are in the region and give you access.
Note that if you are not in the area where a particular app operates, you may not find it on the Firestick store. In such a case, you will need to change your Firestick region first, but we have a guide that can take you through the process.
Method 2: Watch UFC 271 Adesanya vs Whittaker II Using Free Apps
Besides official streaming apps, you can also rely on free streaming apps to catch Adesanya vs Whittaker II live and free online. These apps will be providing the event as they come with channels broadcasting UFC 271 main card to subscribers across the world.
Here are some of the channels you can use.
| | |
| --- | --- |
| Region | Channels |
| UK | BT Sport 1 |
| India | Sony Ten 1 and 2 |
| Africa | Super Sport Action |
| Canada | TSN 5 |
| France | RMC Sport 3 |
| Worldwide | UFC Fight Pass |
However, there are some precautions that you need to take first.
⚠ Free Streaming Precautions
Free sports streaming has been a huge source of concern for many years among broadcasters and content distributors; this is because, in many cases, these streams are pirates.
Broadcasters have collaborated with ISPs and governments to curb the practice, and the result has been blocking streams, sending copyright notices, and taking legal actions.
👉 For these reasons, we highly advise that you use a VPN if you wish to watch Adesanya vs Whittaker 2 for free on Firestick; this will help hide your activities and anonymize your connection to make you untraceable.
✋ However, you need to choose your VPN carefully as some do not offer good privacy, and others are a streaming nightmare.
The recommended VPN
To stream without buffering and have the required levels of privacy and security, we strongly advise that you use [vpn]Surfshark[/vpn1]. This is currently the best VPN for streaming, and here's a highlight of its features:
⚡ Superb Speeds: Guarantees a smooth live streaming experience.
🌍 Huge Server Network: You can connect to a nearby server for a fast and stable connection.
😲 UNLIMITED Devices: Connect dozens of devices at the same time!
🔑Unblock Anything: Safe access to censored apps, websites and torrent sites.
😎 Best in Privacy: The VPN doesn't keep any activity logs, and so your activities are only known to you.
🔐 Top-notch Security: This VPN uses AES 256-bit encryption and provides multiple protocols alongside other security features such as a kill switch, DNS & IPv6 protection and WireGuard.
💳 30 Days RISK FREE Money-Back Guarantee: In case you do not like the service, you can get every penny back if you cancel within 30 days!
We are currently offering a 82% to all BestDroidPlayer readers
, and you can take advantage of it below.
Best Free Apps for UFC 271 Adesanya vs Whittaker II
1. Swift Streamz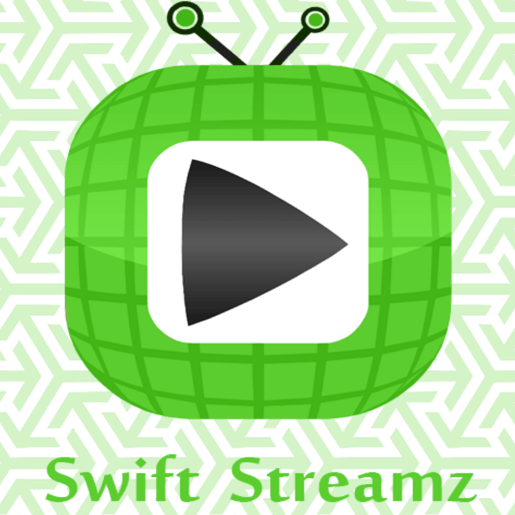 Swift Streamz is a super-reliable app for watching live sports and TV for free as it provides stable links in both SD and HD. The app offers 700+ channels, and it comes with a full and a lite version to ensure it works smoothly on your device.
Swift Streamz groups channels according to countries and genres, so it will be easy to find what you want. Channels that you can use to watch Adesanya vs Whittaker 2 include BT Sport 1, Super Sports Action, RMC Sport 3, TSN 5, and Sony Ten 1/2. The app allows you to add channels to favorites and enhance efficiency.
How to Install Swift Streamz on Firestick & Android TV
2. Live Net TV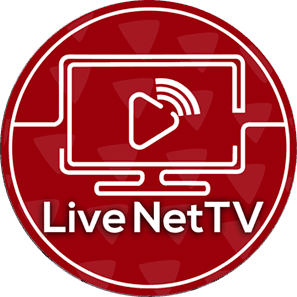 Live Net TV is another hugely popular app you can use to watch Adesanya vs Whittaker II for free on Firestick. The app comes with a vast library collection that consists of 800+ live TV channels arranged according to various categories. Some of the channels you'll find broadcasting UFC 271 are BT Sport 1, Super Sports Action, RMC Sport 3, TSN 5, and Sony Ten 1/2.
Besides the channels, you can also use the app's Live Events section that lists all major upcoming events. You'll find UFC 271 there, and you can choose the broadcaster you'd like to use. Note that the app comes with an ad-supported mobile version and an-free Firestick version.
How to Install Live NetTV on Firestick & Android TV
3. HD Streamz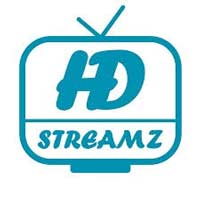 HD Streamz is another excellent option you can use to watch UFC 271 for free. The app is designed to work with your bigger screen, and it does so excellently. It starts by providing a modern and easy-to-use interface with several categories. One of these is Sports, and it has Adesanya vs Whittaker 2 broadcasters such as BT Sport 1, TSN 5, and Sony Ten.
HD Streamz allows you to play your stream in floating style so that you can still navigate while streaming. There's also a Network Stream option that will enable you to add a URL if you want to use a website for streaming.
How to Install HD Streamz on Firestick & Android TV
4. Kodi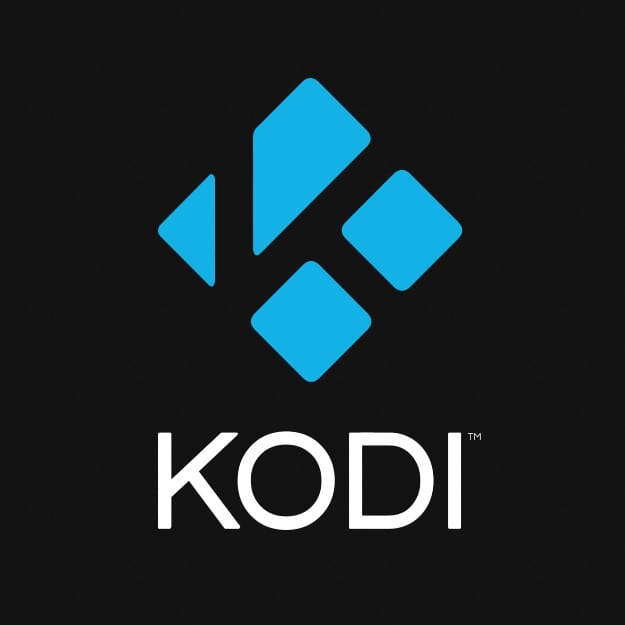 Kodi is slightly different from the above-mentioned free apps as it doesn't come with any content. Still, you can quickly set it up with addons and access UFC 271 and virtually anything else on the internet.
You first need to install the Kodi app on Firestick or Android TV to get started. From there, you can choose a few addons to install. Below are some of the best ones you can use to stream UFC 271 Adesanya vs Whittaker II.
Asgard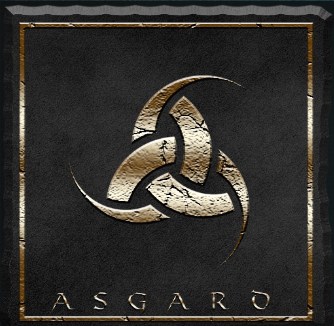 Asgard is an all-in-one Kodi addon and one of the most reliable ones you can install. The addon provides lots of options for watching Live Sports, Live TV, Movies, TV Shows, Documentaries, and so much more.
Install Asgard and head to the Live TV section to watch Adesanya vs Whittaker II on Kodi. There, you'll find sub-addons such as Swift Streams that you can use to watch BT Sport 1, RMC Sport 3, TSN 5, Super Sport Action, and Sony Ten 1 or 2. You can also head to the Sports section and select UFC to watch UFC 271 as a replay after it has aired.
How to Install Asgard Kodi Addon
2. The EndZone 19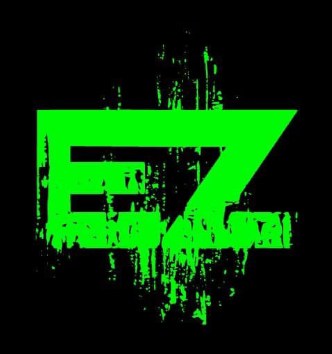 If you just want to watch UFC 271 on Kodi, EndZone 19 can be the perfect option. It is a sports Kodi addon specializing in American sports, and everything is arranged neatly to make the addon easy to use.
On the main page, you'll find categories such as NBA & AEW, MLB, NFL, NBA, NCAAF, MMA/Boxing, Wrestling, NHL, and Nascar. Head over to the UFC, and you'll find links to the event.
How to Install The EndZone Kodi Addon
3. Sportowa
Sportowa is a Kodi addon that brings scrappers from the most popular free streaming websites to Kodi. The addon provides LiveOnScore, VipLeague, LiveTV.sx, Strims World, SportsBay, Rojadirecta, Crackstreams, and many more; this means that you'll be spoilt of options to watch Adesanya vs Whittaker II, but you can start with Rojadirecta and Crackstreams.
How to Install Sportowa Kodi Addon
Wrap Up
Don't want to miss the highly anticipated rivalry renewal between Adesanya and Whittaker? Well, neither do we, and we've prepared a guide to help you watch the event for free on Firestick or Android TV. Just,
Have an excellent UFC streaming!