This guide will show you how to watch Oliveira vs Makhachev at UFC 280 using free and paid apps. The guide is also applicable to other streaming devices, such as Android TV Boxes/Sticks, Chromecast, and Nvidia Shield.
The UFC returns to Abu Dhabi this week, and there are two huge title fights that will get all UFC fans excited. The headliner will feature Charles Oliveira against Islam Makhachev as they face off for the vacant UFC lightweight title. Both Oliveira and Makhachev come into this fight on 11 and 10-fight winning streaks, respectively, and it is bound to be a thrilling bout between two experienced grapplers.
In the co-main event, UFC bantamweight champion Aljamain Sterling will put his title on the line against T.J. Dillashaw in a fascinating clash between two different styles. These, alongside 12 other match-ups in the fight card, will be taking place this Saturday, October 22, at the Etihad Arena in Abu Dhabi.
UFC 280: Main Event Preview
Charles Oliveira (33-8-0, 1NC)
Charles Oliveira is the immediate former UFC lightweight champion. The Brazilian won the title in May last year after knocking out Michael Chandler. Before that, it had been relinquished by Khabib Nurmagomedov upon his retirement in 2022. However, "Do Bronx" was stripped of his lightweight title for missing weight ahead of his UFC 274 main event against Justin Gaethje. He still went on to submit Gaethje in the first round and can now claim his lightweight crown back against Makhachev.
Islam Makhachev (22-1-0)
Islam Makhachev hasn't lost a fight in 7 years and is currently the no.4 in UFC lightweight rankings. His impressive winning streak has finally earned him a championship fight, and he is out to win the title that his childhood friend and now coach Khabib Nurmagomedov relinquished in 2020. The Russian's last fight was in February this year at UFC Fight Night: Makhachev vs. Green, and he won by technical knockout (TKO). Now, he will be looking to take his title shot with both hands and leave the Octagon on Saturday as a first-time champion.
UFC 280: Where & When?
Here are details about UFC 280 Oliveira vs Makhachev.
UFC 280: Oliveira vs Makhachev Fight Card
Main card
Prelims
How to watch Charles Oliveira vs. Isam Makhachev on Firestick
There are three easy methods you can use to watch Oliveira vs Makhachev on Firestick and other streaming devices:
Stream UFC 280 using official apps
Watch Oliveira vs Makhachev using free Firestick apps
Watch Oliveira vs Makhachev through Kodi addons
Method 1: Watch Oliveira vs Makhachev Using Official Apps
ESPN+ (US)
UFC 280 is available as a Pay-Per-View (PPV), and you can buy it via ESPN+. The PPV is going for $74.99 on top of a regular subscription, which costs $6.99 a month. If you don't have a subscription, you can get a yearly subscription plus UFC 280 at $99.98. ESPN+ is available on both the Amazon Store and the Google Play Store.
If you have ESPN+ but are outside the US, you must use a VPN as the service is geo-restricted. Surfshark provides lots of servers in the US, and you can rely on it for the best speeds and performance.
BT Sport Box Office (UK)
BBC often airs UFC PPVs with a regular subscription, but the UFC 280 main card is only available as a PPV. The event costs £19.95, and you can watch it via the BT Sport Box Office app. You can watch the prelims absolutely free of charge on the BT Sport YouTube channel, the BT Sport app, and BTSport.com.
However, just like ESPN+, BT Sport is geo-restricted, and you can't even watch the free prelims outside the UK. This means that you will need to connect your Surfshark app to a server in the UK if you are not in the region.
WorldWide (Fight Pass/ Broadcasters)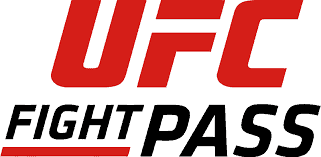 UFC Fight Pass provides UFC PPV streaming to users all over the world. The streaming service has apps for both Firestick and Android TV, and these are available in every region. UFC PPV cost on Fight Pass varies from region to region, and in some, you only need a regular subscription to watch the PPV live.
But besides UFC Fight Pass, the main card will also be broadcast worldwide by various TV networks. Below is a breakdown of the networks broadcasting/streaming UFC 280.
Region
Channel
The United Kingdom and the Republic of Ireland
BT Sport Box Office (Not on TV)
Asia
Fox Sports, Fox+
United States
ESPN+ (Not on TV)
Canada
BELL, Rogers, Shaw, SaskTel, Videotron, Telus, Eastlink and UFC PPV on UFC Fight Pass
Africa
Super Sport Action, UFC PPV on Fight Pass.
Central Europe
RMC Sport 2 (France) DAZN (Germany, Italy) Discovery+ (Netherlands) Eurosport (Spain)
Polsat Sport (Poland) Viaplay (Denmark, Norway and Sweden) XYZ Sports (Switzerland)
Australia
Main Event, Fetch TV, Kayo and UFC PPV on UFC Fight Pass (Not on TV)
India
Sony TEN 2
You can check out the detailed list on the UFC website.
Method 2: Watch Oliveira vs Makhachev Using Free Apks
Besides the official apps, there are lots of other unverified apps that provide access to live sports for free. These apps can let you watch UFC 280 through various sports channels. Some that you will find are DAZN, Super Sport, SONY TEN 2, RMC Sport 2, Eurosport, Viaplay, and Polsat Sport.
However, there are some precautions you need to take before you start streaming using free streaming apks.
Free Streaming Precautions
The above free streaming apps are not verified, and they source their content from various websites available on the internet. Some of these sources are questionable and can easily lead to copyright infringement.
👀 Over the last several years, broadcasters have collaborated with ISPs and governments to curb the practice, and the result has been blocking streams, sending copyright notices, and taking legal action.
👉 For these reasons, we highly advise that you use a VPN if you wish to watch Oliveira vs Makhachev for free on Firestick. This will help hide your activities and anonymize your connection to make you untraceable.
✋ However, you'll also need to choose your VPN carefully, as some do not offer good privacy, and others are too slow for streaming.
The best VPN for streaming
To stream without buffering and have the required levels of privacy and security, we strongly advise that you use Surfshark. This is currently the best VPN for streaming, and here's a highlight of its features:
⚡ Superb Speeds: Guarantees a smooth live streaming experience.
🌍 Huge Server Network: You can connect to a nearby server for a fast and stable connection.
😲 UNLIMITED Devices: Connect dozens of devices at the same time!
🔑Unblock Anything: Safe access to censored apps, websites and torrent sites.
😎 Best in Privacy: The VPN doesn't keep any activity logs, and so your activities are only known to you.
🔐 Top-notch Security: This VPN uses AES 256-bit encryption and provides multiple protocols alongside other security features such as a kill switch, DNS & IPv6 protection and WireGuard.
💳 30 Days RISK FREE Money-Back Guarantee: In case you do not like the service, you can get every penny back if you cancel within 30 days!
Since you are here, you can also
enjoy our exclusive 82% discount on Surfshark VPN
, thanks to our deal with the VPN provider.
With that out of the way, we can look at some of the best apks to watch Oliveira vs Makhachev.
1. Rapid Streamz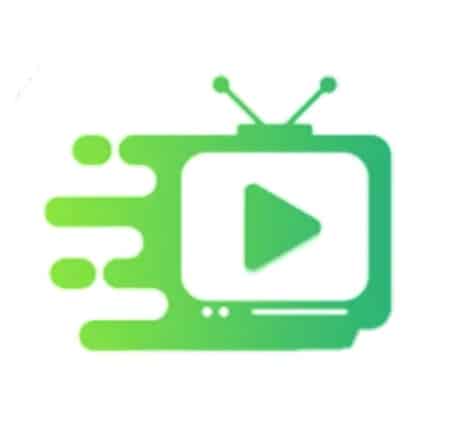 Rapid Streamz tops our list of the best apks to watch Oliveira vs Makhachev. The app makes watching live sports quite easy by providing both direct links and live TV streams, all organized in a simple manner. On the upper part, Rapid Streamz features various categories: Football, Cricket, Boxing, NFL, Rugby, Motorsport, WWE, and UFC. To watch UFC 280, just go to UFC and select a link for the main event (you'll also find prelims links).
Alternatively, you can scroll down to the Sports TV section, a part of the live TV section. Here, you'll find 170+ sports channels. These include UFC Fight Pass, Super Sport Action, Sony TEN 2, RMC Sport 2, Eurosport, and DAZN. You can also go to the menu and find a live events section that lists all major sporting events with links.
How to Install Rapid Streamz on Firestick & Android TV
2. Live NetTV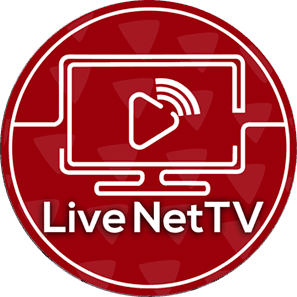 Live NetTV is another great app to watch UFC 280 Oliveira vs Makhachev. The app provides access to 800+ live TV channels, most of which have multiple streams, to ensure reliability. The app has a simple interface that organizes the channels into various categories, including Sports, Entertainment, News, Documentary, and Kids.
To watch UFC 280, you can go to the sports section, and you'll find 130+ channels. You can select your favorite broadcaster from the options. Some of the available channels that will carry the PPV are Sony TEN and RMC Sport.
How to Install Live NetTV on Firestick
3. Swift Streamz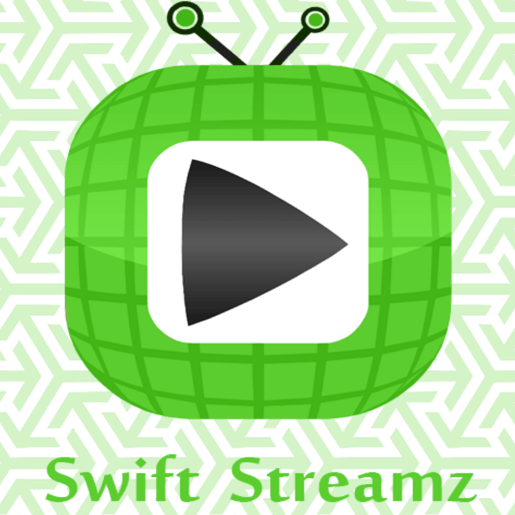 Swift Streamz is another reliable option for watching live sports and TV. The app offers 1000+ live channels organized into various categories: USTV, UKTV, Sports TV, Kids TV, and many others. All these are stacked with hundreds of channels, so you can enjoy unlimited TV.
Swift Streamz provides access to pretty much all major sports channels, so you will have a plethora of options for watching UFC 280. The app also provides some Punjabi, Pakistani, and Bollywood movies. It comes with a regular and a lite version and isn't riddled with ads like most apps.
How to Install Swift Streamz apk on Firestick & Android TV
Method 3: Watch Oliveira vs Makhachev Using Kodi Addons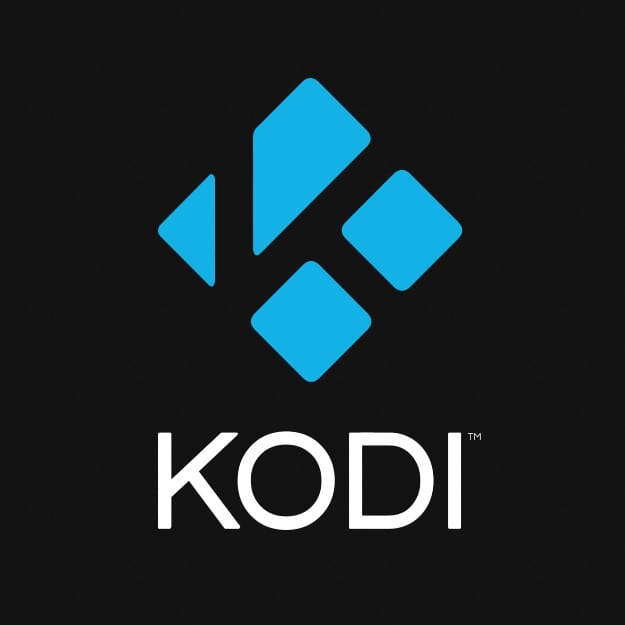 The third method you can use to watch Oliveira vs Makhachev is through Kodi addons. If you are unfamiliar with Kodi, it is a popular media center that lets users organize their content and stream online. Streaming is made possible by thousands of Kodi addons created by various developers. Some of these addons (non-official third-party addons) can let you watch UFC 280 live and for free, and we'll give you a selection of the best.
But before that, note that Kodi is infamous among ISPs, governments, and copyright agencies as it allows third-party addons which usually access questionable sources. To stay safe, ensure your Surfshark VPN is up and running before you start Kodi.
1. Mad Titan Sports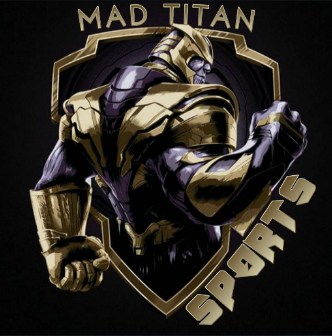 Mad Titan Sports is the best Kodi addon you can use to watch UFC 280. The addon is very comprehensive, and it provides multiple ways you can watch the main card as well as the prelims. The main page has two main categories: Live Sports and Live TV. The Live TV section provides live TV channels through scrappers such as USTV, UKTVNow, and US Cable. Each of these comes with hundreds of sports channels, and you'll find several broadcasting UFC 280.
In the live sports section, Mad Titan Sports offers links to 15+ different sports. The options include boxing, basketball, baseball, football, hockey, and wrestling. There's also a PPV section that majors on events such as UFC 280. Head there, and you'll find multiple links.
How to Install Mad Titan Sports Kodi Addon
2. Rising Tides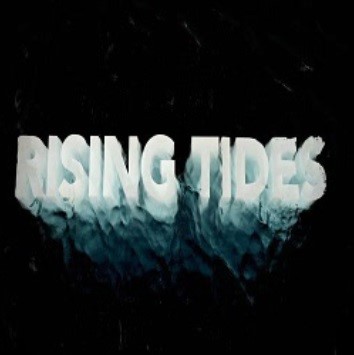 Rising Tides is a dedicated sports Kodi addon that has been around for quite some time. The addon is still actively maintained and provides great access to PPV events. On the main page, Rising Tides mainly has football sections. When you scroll down, you'll then find a section named Live PPV events.
To watch Oliveira vs Makhachev, you can open the Live PPV events section. There, you'll find PPVs arranged in the order they are taking place. Rising Tides usually offers multiple sources for events, with the major UFC PPV sources being ESPN+ and Fight Pass. When you click on any, you can then choose your preferred resolution, from 288p to 1080p.
How to Install Rising Tides Kodi Addon
3. LNTV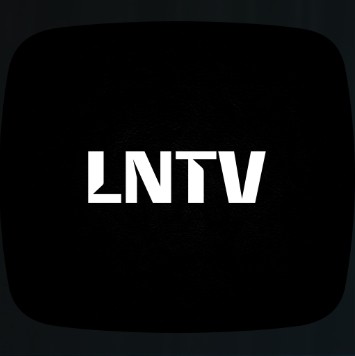 If you'd like a simple live TV Kodi addon, LNTV is one of the best. The Kodi addon sources its links from the Live NetTV apk, an app that we've included in the best apks to stream Oliveira vs Makhachev. Just like the app, LNTV provides access to 800+ live TV channels from across the world.
LNTV channels are grouped into various categories, with the first being Sports. Others include Entertainment, News, Music, Australian, German, Canadian, and Indian. There are also special sections for live events and VOD. You can use either the sports or live events section to watch Oliveira vs Makhachev.
Here's how to Install LNTv Kodi Addon.
Other Kodi addons you can use to watch UFC 280 for free are:
Wrap Up
UFC 280 is quite a cracker and features one of the best UFC cards. The PPV comprises of two title fights and some of the most exciting names in the promotion. If you don't want to miss out on the action from the Etihad Arena, the guide above should help you watch both the prelims and the main card. However,
Enjoy the fight!