For the Fans of UFC, another mais event is around the corner, this time Usman and Covington are the stars, among other important fighters, in a night expected to be epic wich you can watch online on your Android or Kodi
The UFC 245 Main Card has been officially announced and it is going to be a big night on December 14th as Kumara Usman is going to defend his Welterweight Title against Colby Covington. T-Mobile Arena – Las Vegas is going to host this highly anticipated UFC Fight Night. In this post, we are going to present the working methods to watch UFC 245 Fight Night on Android and Kodi.
The bad-blood rivalry between the contestants of the main event of UFC 245 took a long time to steam up to this stage and it is the time to settle it once and for all. Let's first have a look at the event details.
UFC Fight Night 245 Usman vs Covington – Event Details
Date: December 14, 2019
Arena: T-Mobile
Official Broadcaster: ESPN+, UFC.TV & UFC Mobile App / Pay Per View
UFC 245 December 14, 2019, Main Card
Welterweight Title Bout
Kamaru Usman (Current Champion) vs Colby Covington
Featherweight Title Bout
Max Holloway (Current Champion) vs Alexander Volkanovski
Women's Bantamweight Title Bout
Amanda Nunes (Current Champion) vs Germaine de Randamie
Bantamweight Bout
Marlon Moraes (#1) vs Jose Aldo (#3)
Bantamweight Bout
Petr Yan (#4) vs Urijah Faber (#12)
ESPN Network reserves the official broadcasting rights for UFC Fight Nights and the events are broadcasted on ESPN+. In addition, UFC.TV also broadcasts UFC Fights and it also has its Android and iOS App. But there is a catch, most of the regions and countries restrict UFC fights so these channels and apps don't allow you to access UFC events if you live in a geo-restricted region. But there is no need to get disappointed. We have various reliable ways to watch UFC 245 on December 14, 2019.
You can easily watch UFC Fight 245, Usman vs Covington on December 14, 2019, on Android devices including Fire TV, Firestick, Smart TV, and Smartphones, etc. You can also watch UFC 245 on Kodi as well. But the geo-restrictions are still effective so you need something to bypass geo-restrictions and avoid copyright violation notices and ISP monitoring.
Install a VPN for Streaming Apps
Regardless of which streaming app or device, you use to watch UFC Fight Night 245 Usman vs Covington, you need to take care of various things. First of all, it is important to ensure the privacy of your online activities because your ISP monitors your online activities and you suffer from speed throttling if you streaming frequently. Streaming buffering is another issue that is the direct result of limited bandwidth. In addition, accessing UFC fight videos from geo-restricted regions could serve you with a copyright violation notice. You could easily protect your connection from such issues by installing the best VPN service for streaming apps.
Different VPN services claim to serve the purpose, they include Free Plans, as well as Paid VPN Plans but we always recommend a Paid VPN service. Free VPN services have limited features and data caps. This is not what suits you if you are a streaming geek. We keep testing different VPN services to rank the best VPN services based on their performance and features.
Surfshark, the Best VPN in 2020
Surfshark continued to be the best VPN service for streaming apps in 2019 and it continues to be the best as we close into 2020. Surfshark has a worldwide network of services. You are free to use IP addresses from any region or country of your choice.
Surfshark is safe and reliable because it uses the most efficient encryption algorithm that is fast and highly sophisticated. In addition, Surfshark doesn't log your online activities. The best part is that we managed to get a limited and exclusive 82% of Surfshark.
Best Apps to Watch UFC Fight Night 245 Usman vs Covington on Android
MOBDRO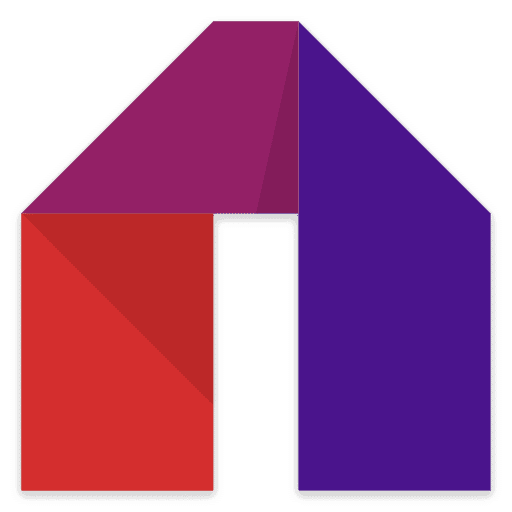 If you are looking to watch UFC Fight Night 245 on Android, then we recommend using Mobdro. This app can be installed on Android boxes and Firesticks and is even supported on some Smart TVs. Check out these instructions to get Mobdro on your Android Smart TV.
With Mobdro you have a single app that gives you the best entertainment and sports all in one place. It's a great way to not only watch the fight but also other entertainment like TV shows and movies. Check out our guide that will tell you all about Mobdro for more information. 
ESPN Mobile App

The official mobile App from ESPN Network is another reliable platform to watch UFC 245 – Usman vs. Covington on December 14, 2019. The UFC events are available with ESPN+ but the problem is that this channel is not available in most of the regions so you must install a Good VPN like Surfshark first, to bypass regional blocks. It is a paid app but you also get a 7-Day Free Trial. The monthly subscription plan starts from $5.
UFC.TV

UFC.TV is another paid app and it is best for Android and Roku. Though the monthly fee, $9 is higher than that of the ESPN app the quality and streaming experience is exceptionally good. And you also get a 1-Week Free Trial with UFC.TV and you could also install the official UFC.TV App for Android and iOS. Remember like the ESPN app, with UFC.TV you'll also need to have a Good VPN like Surfshark in place if you're in a region where the content is blocked.
Watch UFC Fight Night 245 Usman vs Covington on Kodi
If you want to watch UFC 245 | Usman vs Covington then we recommend:
Johki's
Johki's Wrestling Kodi addon. This is not a very popular add-on but we have tested it and its performance is good. In addition to wrestling, this third-party Kodi add-on also offers links to UFC streaming sources. Follow these steps to get Johki installed on your system quickly and easily.
Sport 365 Live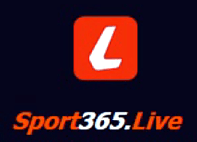 Another excellent Kodi addon that must always be mentioned when we're discussing sports is Sports 365 Live. Unlike Johki which is focused on wrestling and UFC, Sports 365 has lots of different sporting events available. You can follow these simple instructions to get Sports 365 Live setup and installed on your Kodi device.
Conclusion
Don't forget to install Surfshark, the best VPN for streaming apps, Android, and Kodi because if you want to watch UFC 245 Usman vs Covington then you must bypass geo-restrictions and eliminate speed throttling.
Once you've got your VPN setup and configured, make sure you have a good brew ready and then put your feet up as you watch some of these ultimate athletes going at each other in no-holds-barred action.
Have a nice UFC Fight Night!
Disclaimer: BestDroidPlayer is in no way affiliated to any streaming application and its addons. We do not support the consumption of illegal content; so, the content provided here is only informational. If you decide to use it in any way, we advise that you use a VPN.