This article explains how to watch UFC Fight Night 200: Hermansson vs Strickland using free and paid apps on Firestick.
UFC 270 gave us an unforgettable treat, but the upcoming UFC Fight Night 200 is even more promising. Headlining the event is Jack Hermansson vs Sean Strickland for the main card. It'll be the first time the two top 10 middleweights will clash in the ring. Several rising talents will also join them on the card as they fight for the top 15 tenures.
Hermansson vs. Strickland will enter the Octagon for a five-around main match in the 185 pounds middleweight category. The winner will hold a higher ground for the following weekend's championship clash. UFC Fight Night 200 will happen on the evening of Sat, Feb 5, 2022, at the UFC Apex, Las Vegas, NV.
So, what do we know about the two fighters?
Jack Hermansson vs Sean Strickland
Jack, "The Joker," Hermansson has recently enjoyed a unanimous decision win over Edmen Shahbazyan in 2021. The middleweight veteran has recorded six wins from his recent eight bouts, and he currently ranks 6th in the middleweight division.
On the other hand, Sean "Tarzan" Strickland has spent two of the last three and a half years on the sidelines due to a motorcycle accident. But since his return in October 2020, Strickland has had five consecutive wins, with the last one being a unanimous decision victory against Uriah Hall with a tally of 50-44, 50-45, 49-46. His achievements rank him 7th in the middleweight category.
Hermansson wants to make it two wins in a row, while Strickland strives to continue with his winning streak. But, regardless of who you'll be cheering for, you first need to ensure you can catch the match, live or on-demand. This guide shows you how to watch UFC Fight Night: Hermansson vs Strickland Free on Firestick.
About UFC Fight Night Hermansson vs Strickland
Jack Hermansson vs. Sean Strickland takes place on Feb 5, 2022, at the UFC Apex, Las Vegas, Nevada. The main card starts at 7 pm ET/4 pm PT, right after the preliminaries.
Here's what we know about UFC Fight Night 200:
Date: Saturday, Feb 5, 2022.
Venue: UFC Apex, Las Vegas, Nevada, USA.
Prelims: 4 pm ET/1 pm PT/9 pm GMT.
Main card: 7 pm ET/4 pm PT/12 am GMT.
UFC Fight Night 200 Card
Preliminary Card
Main Card
We can now get to the best part, but first, here's a crucial consideration.
It Would Be Best If You Have A VPN
If you are traveling abroad or have already traveled and want to watch the Hermansson vs. Strickland live match, you need a VPN to access your streaming service. All official streaming services airing UFC Fight Night 200 have pesky geo-restrictions due to licensing deals.
And if you want to watch Hermansson vs Strickland Free on Firestick, you will also need a VPN, as streaming services that will be airing the event for free will most likely be providing pirated links and consumption of such content can easily land you in trouble with the authorities.
👉 A good VPN will encrypt your streaming activities to ensure your ISP and government can't tell what you are accessing on the internet. It will also change your IP address to make you anonymous and as if you are in your home country, giving you access if you are using a geo-restricted app.
✋That said, you will also need to choose your VPN well.
The VPN We Recommend
The best VPN for streaming on Firestick and other devices is Surfshark, and it's the VPN we use. This is due to its excellent balance of speed, security, and overall functionality.
Here are a few highlights of Surfshark:
⚡ Superb Speeds: Guarantees a smooth live streaming experience.
🌍 Huge Server Network: You can connect to a nearby server for a fast and stable connection.
😲 UNLIMITED Devices: Connect dozens of devices at the same time!
🔑Unblock Anything: Safe access to censored apps, websites and torrent sites.
😎 Best in Privacy: The VPN doesn't keep any activity logs, and so your activities are only known to you.
🔐 Top-notch Security: This VPN uses AES 256-bit encryption and provides multiple protocols alongside other security features such as a kill switch, DNS & IPv6 protection and WireGuard.
💳 30 Days RISK FREE Money-Back Guarantee: In case you do not like the service, you can get every penny back if you cancel within 30 days!
Thanks to our partnership with the VPN, you can now get it a 82% for a limited time. Enjoy the discount using the link below and stream safely!
How to Watch Hermansson vs Strickland
In this guide, we'll show you three methods you can use to stream Hermansson vs Strickland on Firestick. The last two show you how to stream the fight for free.
Method 1: Official Firestick apps
Firestick users can watch UFC fight night 200 via multiple official Firestick apps. The availability of these applications depends on your physical location.
Here are the best streaming apps to watch UFC fight night for various regions globally:
ESPN+ (US)

ESPN+ will air both the preliminary bouts and the main card. The service doesn't offer free trials, but you can get a monthly pass at $6.99.
Unfortunately, all ESPN services are geo-locked. You can only access these services if you're within the US borders or using a VPN with US servers. Thankfully, you can purchase a subscription from anywhere because ESPN+ doesn't check if your PayPal is linked to a US address. We recommend taking advantage of the 30-day money-back guarantee of a VPN like Surfshark. The refund policy is a great idea because you can give the VPN a risk-free trial.
BT Sport (UK)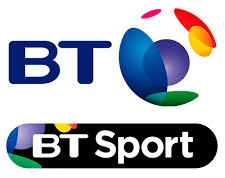 BT Sport holds the exclusive rights to broadcast the UFC fight night in the UK. You can log in to live stream preliminary action from 21:00 GMT, with the main card starting at 00:00 GMT. Purchase a monthly pass at £25 ($33.61) if you don't have one already. The best part is that this package is contract-free, so you don't have to pay any upfront fee.
Bear in mind that BT Sport is only available in the UK, but you can still access the service from abroad using a UK VPN server.
WorldWide
In Canada, TSN will exclusively show the Hermansson vs. Strickland bout. You can purchase a day pass that costs a $7.99 non-refundable fee that will give you access for 24 hours from the time of purchase.
if you're in Australia you can use Kayo Sports to watch UFC Fight Night. The service costs AUD 25 (USD 17.83) a month, but it comes with a 14-day free trial, and you can cancel your subscription any time.
In other regions, you can use DAZN or UFC Fight Pass to watch Hermansson vs. Strickland.
| | |
| --- | --- |
| Country/ Region | Live TV |
| USA | ESPN+ |
| UK | BT Sport 2 |
| Canada | TSN 5 |
| Australia | ESPN/Kayo Sports |
| Nigeria | Canal+ Sport 2 |
| South Africa/ Africa | SuperSport Variety 3 |
| Germany | DAZN |
| Austria | DAZN |
| Italy | DAZN Italia |
| Worldwide | DAZN, UFC Fight Pass |
Method 2: How to watch Hermansson vs. Strickland Free Using APKs
You can also use third-party live TV apps to watch Hermansson vs. Strickland on Firestick for free if you're on a budget. These apps contain channels that will show UFC Fight Night live in various regions.
However, you will need to keep in mind that these apps mainly offer pirated content from third-party sources. To avoid getting fines or copyright infringement notices, always ensure that your VPN app is connected.
1. TVMob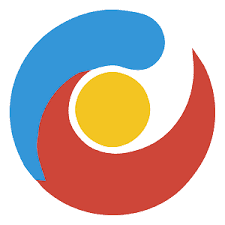 TVMob is our top choice recommendation to live stream Hermansson vs. Strickland, thanks to the app's vast library. The app is compatible with multiple Android platforms, including Firestick, smartphones, and boxes. The quality of the videos is also top-notch, and best of all, TVMob sports one of the best interfaces for an app that offers free streaming services. You can also favorite channels you often use for faster access next time.
TVMob lists various live TV channels in alphabetic order. You can also use a search icon to find a specific channel TV. The best part is that TVMob offers multiple live options like BT Sport, ESPN, TSN, and DAZN that you can use to watch UFC fight night 200 at zero cost.
You'll also get exciting live channels like Sky Sports, Sony, Ziggo, Starz, Syfy, and pretty much every famous live TV channel globally.
How to Install TV Mob on Firestick
2. Live NetTV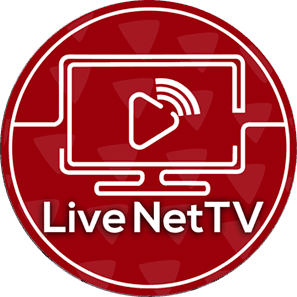 Live NetTV is another popular choice you can use to stream Hermansson vs. Strickland for free. The service offers over 800 live TV channels in several categories like sports, entertainment, news, movies, documentaries, and more. Live NetTV's interface is also very simplified and works seamlessly.
The app provides live channels like ESPN, BT Sport, TSN, and Super Sports that you can use to watch UFC Fight Night directly. You also use the app's Live Channels section to check all current live events across the world in the next three days. And if the channel you don't find the channel you want, Live NetTV gives you a way to request the channel. Other extra features, like VOD (Video on Demand), offer in-language movies in various languages worldwide.
How to Install Live NetTV on Firestick
3. Swift Streamz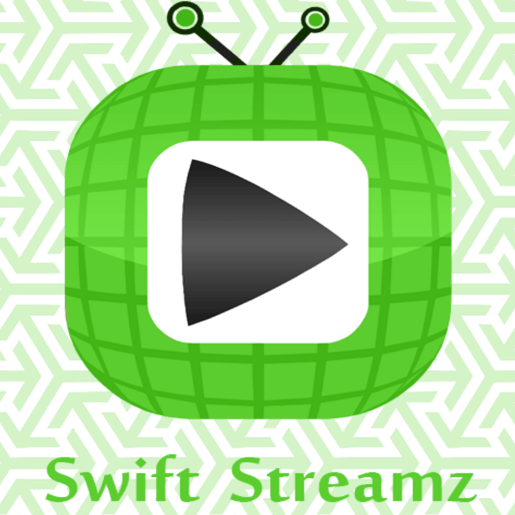 You can also use Swift Steamz to stream UFC Fight Night for free on Firestick. The streaming app offers over 1,000 live TV channels in multiple categories, including sports, entertainment, news, movies, documentaries, kids, music, and cooking.
The app's home screen displays flags of various regions around the world. Click a banner to access all channels of that region. For instance, if you click the UK flag, you'll get multiple options like BT Sport channels that you can use to stream the Hermansson vs. Strickland bout. You can also scroll down to the SuperSport section, and you'll find Super Sport Variety 3 among the 10+ sports channels. And if the timing of Fight Night doesn't work for you, you can use Super Sport Action to view replays throughout the next day.
How to install Swift Streamz on Firestick
4. HD Streamz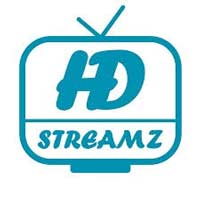 HD Streamz is another great live TV app that you can use to watch Hermansson vs Strickland free. The app provides more than 1000 live TV channels at zero cost. Its interface has visible categories with icons that you can use to access various channels faster. The app also lets you favorite channels that you like. HD Streamz offers live channels from various countries like the US, UK, India, Pakistan, Turkey, Bangladesh, and other Middle Eastern regions.
One of the best things about HD Streamz is that they let you choose if you want to see ads when using the app for free. But above all, you'll find channels that you can use to stream Hermansson vs Strickland free, like BT Sport 1, TSN, and Super Sport Variety 3.
How to Install HD Streamz APK on Firestick
Method 3: How to watch Hermansson vs Strickland Free on Firestick using Kodi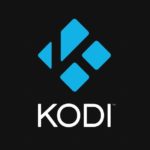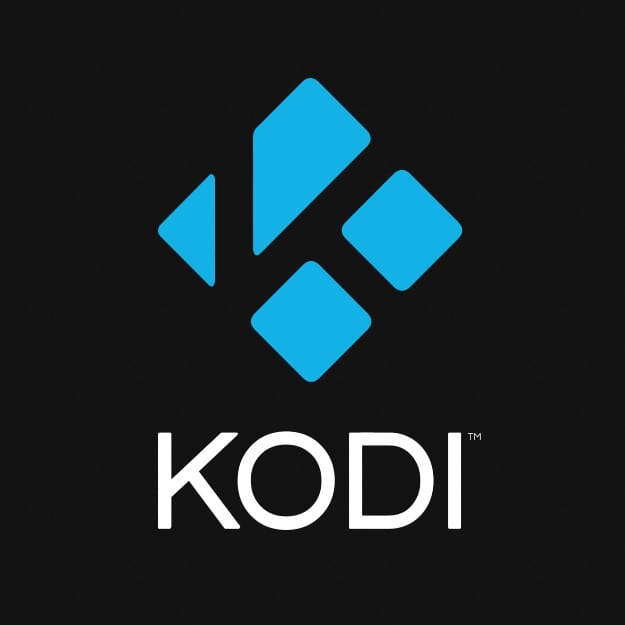 Kodi is a streaming app, but it is different from the above apps in that it is a complete media center, and it doesn't come with any ready content. To watch Hermansson vs Strickland free using Kodi, you first need to install the software on Firestick or the device you are using.
From there, you'll then need to install Kodi addons that you can use to stream the event. There are lots of them, but we have singled out a few that are working well and will air the event live.
1. LiveNet
Do you know the Live NetTV application for Android? Well, this is an addon for Kodi based upon the app. Like the application, the LiveNet Addon offers access to hundreds of TV channels worldwide. The channels are categorized by Sports, e Entertainment, News, Cooking, Music, Kids, Movies, Documentaries, by several countries, and Live. Contrary to the app, the LiveNet Addon is free of advertising ads and works very seamlessly.
To watch Hermansson vs Strickland Free on Firestick using Livenet Kodi Addon, just open the Sports category and choose the appropriate broadcasting channel for your zone. Alternatively, you'll find the UFC broadcasting event under the [Live] category.
Here's a guide on how to install the LiveNet Kodi addon
2. TvTap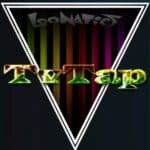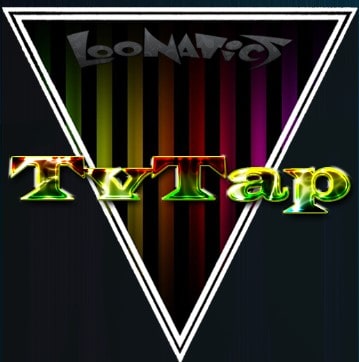 TvTap is a popular Kodi Addon also dedicated to Live TV. Working surprisingly well, it's been around for a long time now and still doesn't disappoint us. It brings us TV Channels worldwide, well categorized on: Documentary, Entertainment, Food, Kids, Movies, Music, News, Sports, and USA Channels.
Also, here, you'll be able to watch the UFC Fight Night event Hermansson vs Strickland Free on Firestick, for Free, using the Sports or USA Chan. , categories.
Guide on how to Install TvTap addon on Kodi
3. Asgard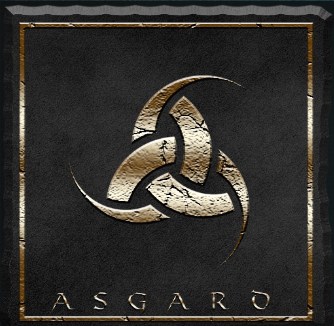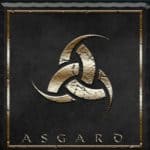 Asgard is another Kodi addon that offers multiple options to watch live and replay UFC matches. Opening the Sports section will give you access to all recent replays from boxing, wrestling, and UFC matches. To get live TV UFC events like Hermansson vs. Strickland, click on Live TV. This category takes you to a list of libraries you can download and access individually, including Swift Streamz, Fluxus TV, DailyMotion, and TV Tap. These individual libraries offer a whole new experience like the free apps mentioned above. For instance, Asgard Swift Streamz offers the same interface and options as the usual Swift Streamz app.
Here's how to Install Asgard Kodi Addon
Honorable Mentions:
Check out other Kodi Installation Guides
Wrap Up
Can't wait to watch Hermansson vs Strickland live? Well, there you have it. The guide above should guide you on how to watch the event live and on-demand using both free and paid apps, regardless of the platform you are using. The only thing you need to do is ensure that you are set with a VPN to cover your tracks and circumvent any geo-restrictions.
Enjoy!