During this pandemic period, UFC events are to be watched exclusively online. For those not affording to pay-per-view here's the best way to watch the next UFC Fight Night Poirier vs Hooker for free on Kodi
Fans weren't expecting Poirier vs. Hoocker anytime soon but the COVID-19 lockdown forced the UFC administration to cancel the scheduled event in Canada. It was supposed to feature Viviane Araujo vs. Jennifer Maia but was later rescheduled to UFC APEX, Las Vegas with the new main card. Experts are already rating Poirier vs. Hoocker as the Fight of the Year and they've good reasons. You'd never want to miss this fight and I'm going to show you how to watch UFC Fight Night Poirier vs. Hooker on Kodi in June. The Kodi addons in this list will also let you replay all recent and old UFC Fight Nights on Kodi by browsing through a nicely organized media library.
High Anticipations for UFC Fight Night June 2020 Poirier vs Hooker
This year has been bizarre in many ways. Out of the blue, when nobody expected a fight of this size, Poirier vs Hoocker appeared on the main card thanks to the cancellation of the event in Canada. Fans always wanted to see these titans challenging each other and now we finally have it when it was least expected. Diamond Poirier, after being defeated by Khabib Nurmagomendov at UFC 242, is returning fresh. Hooker however defeated Paul Felder in his last fight in February, though the fight ended in controversy. Most of the media outlets however scored the bout in Felder's favor.
Event Details
Event Name: UFC Fight Night
Host: Las Vegas, UFC APEX
Date/Time Prelims: June 27, 5:00PM (ET) / June 27, 10:00 (London BST), 2020
Date/Time Main Card: June 27, 8:00PM (ET) / June 28, 1:00AM (London BST), 2020
Main Card
Use a VPN for Safe Streaming
Most of the Kodi addons come from community developers and they clearly state that only the user is responsible for copyright violations. They use scrapers to let the add-on access streaming sources across the internet but there is no filter to block copyright-protected content. This is why it becomes extremely important to protect your identity. Anonymous streaming is the second name to safe streaming these days and you can do it by using a Virtual Private Network (VPN).
The VPN we recommend
If you never used a premium VPN service before or you don't have any right now, my recommendation is Surfshark. There are multiple reasons why I prefer Surfshark over various other premium services. The most important is the vast network of servers that are spread in more than 90 countries. Using such an extensive network, Surfshark lets you use a virtual IP address from the most suitable region.
Surfshark doesn't keep track of your online activities. The no-log policy is strictly followed and it ensures that your online activities remain private and no agency or ISP has a chance of retrieving that information. This is because Surfshark uses a complex encryption algorithm and data travels through an unreachable virtual tunnel.
Surfshark also protects you from hackers and this becomes important especially when you spend more time in public places while staying connected to the public WiFi networks. With Surfsharkup and running, your streaming platform can access regionally restricted top-quality links. Speed throttling no more remains a problem with Surfshark in place. It ensures fast, buffer-free, and safe streaming on all compatible devices.
Surfshark offer all this at the best Quality/Price rate:
Special Offer: $12.99 $2.30/month
30-Days Money-Back Guarantee
How to Watch UFC Fight Night Poirier vs. Hooker on Kodi
It is no secret that we all have to keep looking for new Kodi updates to get the most out of it. Addons come and go and sometimes it becomes frustrating to search for a reliable working add-on if the existing add-on is inactive for some reason. SportsDevil, Planet MMA, Johki's Wrestling, and various other addons have simply vanished or if they are still available have links that are completely unresponsive. Still, while some addons have disappeared, others have arisen to replace them so as long as you're keeping your system current, you can find some addons still working in June 2020 to let you watch UFC Fight Night Poirier vs. Hooker on Kodi.
Fight Club
Two major reasons to recommend Fight Club Kodi addon are its simple interface and well-organized content library. All UFC and WWE events are organized with the event name. Once you select an event, you are taken to the chronological order of events. After that, you don't have to stream the whole event, rather you simply select the fight you want to watch. For instance, if you want to watch UFC Fight Night on Kodi you need to simply select UFC Fight Night, select the date, and then select the fight and it will play. You can follow these instructions to get Fight Club installed and setup on your system.
Sportowa TV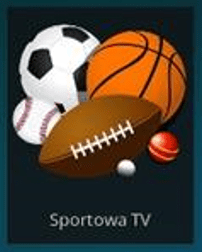 A third option for watching UFC Fight Night quickly and easily is another all in one sporting addon called Sportowa. Similar to Rising Tides, this addon has lots of different events and matches available. If you want to watch soccer or football, tennis or wrestling, you really only need to get Sportowa. Follow these instructions to install it on your Kodi device quickly and easily.
Rising Tides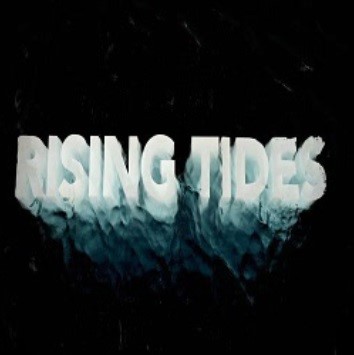 Unlike Fight Club, Rising Tides is an addon that offers lots of sports and not just WWE and UFC content. You can install Rising Tides really easily following these instructions and you'll find the quality of the links provided is exceptional. If you only want one addon for all of your sporting needs, you absolutely need to give Rising Tides a try.
Conclusion
Since UFC Fight and the other addons mentioned are third-party Kodi addons, you must install a premium VPN, as a mandatory precaution to avoid legal notices. The VPN will also let you unblock sports channels that don't broadcast or stream in your region. Install these addons to watch UFC Fight Night on Kodi and enjoy it.
We hope this article on How to Watch UFC Fight Night Poirier vs Hooker on Kodi, may help you watch this important UFC event FREE. If so, please rate and share it with your friends, as they will very thank you.
Have a nice fight streaming!
Disclaimer: BestDroidPlayer is in no way affiliated to any streaming application and its addons. Also,  we are not associated with the brands here shown as the references are only informative. We do not support the consumption of illegal content; the content here provided is only informational. If you decide to use it in any way to watch UFC Fight Night Poirier vs Hooker, we advise that you use a VPN.