The US Open 2020 is, without a doubt, one of the most anticipated events of the year for Tennis fanatics. It is taking place in New York City, at the USTA Billie Jean King National Tennis Center, on Monday, 31st of August 2020. Due to the COVID-19 outbreak, the US Open is the first major tennis event since March and, in 2020, will take place without any spectators.
To ensure safety measures, the players will be tested for coronavirus throughout the event and will be forced to withdraw if they test positive at any given time during the tournament. Some of the players have decided not to compete in the US Open this year, due to the virus, but many are participating. Therefore, we know many people around the world will be anxiously looking for reliable and easy sources of live streaming and so we have prepared a list of the best Kodi addons for the US Open in 2020.
Participants of the US Open Tennis 2020
As the event approaches, many players are showing concerns for safety and many have withdrawn from the tournament. Most of them have backed out due to their concerns regarding the COCID-19 outbreak. Here's a list of the players that are likely to participate and those who are not likely to attend the US Open Tennis 2020:
Official broadcasters for US Open Tennis 2020
The event will take place from August, 31 to October,13 but, because the pandemic, will not have a live audience in 2020. Thus, the only way for the fans to watch the matches is through the Tennis Channel or ESPN, depending on the day.
Why Use VPNs When Watching the US Open Tennis?
You might have heard a lot about a software called Virtual Private Networks, also known as VPNs. VPN protects its users from any threats on the internet, by acting as a tunnel between the user and the website they are accessing. It guards the users against threats like malware, viruses, identity theft, hackers and so much more than they are exposed to, on the internet.
But, the use of VPNs, have also another main advantage – surpass geographic blockages. In fact, a Good VPN, have many servers located all around the world. This will help you access almost any content by letting you connect to its server on the country where the content is available. For events like the US Open Tennis, there are naturally geographic constraints and transmission rights taking place. But, hopefully, you'll be able not only to connect to the US a VPN's server on the country as well to protect yourself from DMCA notifications for copyright infringements.
However, by having a low number of servers around the world, speed limitations, and even privacy breaking, not all VPNs are advisable. ⚠
The VPN I recommend
There are many VPNs out there, but we have done our research and found Surfshark to be one of the best! It is reliable and provides all the features you need for safe browsing and streaming. VPNs usually save the users' activity information on their servers. Surfshark however, does not do this because it uses a no-logging system. None of your data or activity is saved onto its servers, making sure your information cannot be leaked or stolen.
Surfshark offers a very supportive and helpful customer service to all its users. The customer representatives are always available to help you with all your VPN related problems and make sure they are fixed right away. In addition, Surfshark also has many thousands of servers around the globe, making the network so wide that you never have to face any geo-restrictions. Don't forget to use a VPN the next time you are browsing or streaming anything on the internet.
On BestDroidplayer We were able to get an exclusive 82% of Surfshark.
Save 82% of Surfshark now!
Best Kodi Addons to Watch the US Open Tennis 2020
Here's a list of addons that we have found to be the best among all the addons available on the internet:
TvTap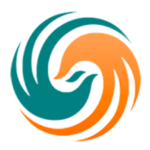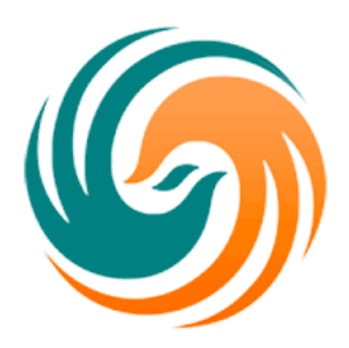 This is a third-party Kodi addon to watch TV online with loads of TV Channels. Thanks to the very well organized categories, it's very easy to find the channel you want. On the Sports category, you'll find ESPN and Tennis Channel, to watch the US Open Tennis in 2020.
However, depending on the country or region you are accessing from, better to connect to a Good VPN server like the ones supplied by Surfshark on the US territory, so you can surpass any geo-restriction in place, as well to guaranty you are away from any copyright infringements.
The Addon is very easy to setup; just visit the TvTap install guide!
Rising Tides
Unlike DAZN and Fox Sports Go, Rising Tides is an unofficial Kodi addon. This means you absolutely must install and use a VPN when using the addon as many of the links and streams are copyrighted or similar. However, if you are a fan of sports, this addon is an absolute must. With Rising Tides, you can watch almost anything sporting related you want. It offers streaming links for football, basketball, baseball, tennis, cricket, you name it! Furthermore, the interface is very easy to use and user-friendly, so you won't have a problem navigating through it.
However, as it is a third-party addon, here's a tutorial on How to Install Rising Tides on your Kodi. With what you get though – and the price, which is free (!) a little bit of pain is well worth it, I think!! Give Rising Tides a try – you absolutely will not regret doing so.
DAZN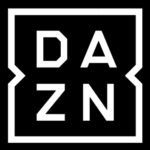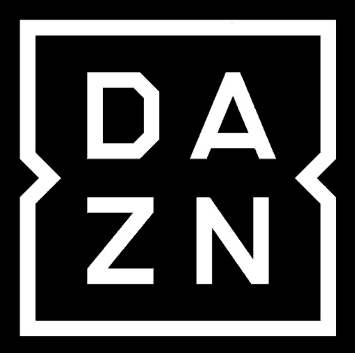 DAZN is a popular addon among Kodi users, especially the ones who love watching sports online. This addon is perfect to use for a game night, for live sports, and on-demand shows. It offers all sports including football, basketball, tennis, etc., the links work smoothly, and the video quality is amazing. It is important to point out that DAZN is not free – there is a monthly cost associated, although they do have a fairly long free trial period where you can test it out.
DAZN can be installed really easily from the official Kodi store and once you have it installed, we assure you, you will not be disappointed. The video quality as already mentioned is exceptional but perhaps even better is the quality of the commentating. With their own team of commentators, DAZN is set to really give other sports networks a run for their money. Added to this is the overall interface and look/feel of the addon. Finding what you are interested in, whether it is tennis, golf, UFC, WWE or anything else related to sports is really simple and easy.
Fox Sports Go
Being one of the most popular channels in the US, Fox Sports Go is a well-known addon used by many Kodi users. Be it basketball, tennis, football, or even baseball, Fox Sports Go covers them all! Their live streaming services are incredible and reliable, especially for big events like the US Open Tennis 2020. Furthermore, as this addon is also an official Kodi addon, the installation is just a few easy steps and all the streaming links are high-definition. Do try it out and make your game nights even more fun! With Fox Sport Go you will need to have a cable subscription, unfortunately, so again this option is not free.
Conclusion
As the US Open 2020 approaches, fans are eagerly searching for the best and fastest sources for watching it online. Kodi users are looking for reliable addons that work smoothly without lagging and provide links to all the games of the event. This is why we have carefully selected the best Kodi addons for US Open in 2020, that provide all the features and offer the best video and audio quality.
All the above-mentioned add-ons are very popular and work amazingly when it comes to streaming live. So, make sure you try them out and get ready for the biggest tennis tournament of the year!
However, with all the tennis US Open 2020 excitement, do not forget to keep yourself safe from the various threats found on the internet. These threats can harm you especially when you stream content on the internet, so make sure you use a good and reliable VPN service to protect yourself from all the threats you might be exposed to.
Enjoy the upcoming tennis season!