UFC 258: Usman vs. Burns is this Saturday. The event will be played behind closed doors, but you can still watch it on firestick. This guide will show you official and non-official ways of how to catch it live.
UFC 258 is due on Saturday, Feb 13, and it will see UFC Welterweight Champion Kamaru Usman defend his title against former teammate Gilbert Burns.
This fight has been on the cards for a long time, and the two were set to face each other at UFC 251. Barns was however pulled out ten days earlier after a positive Covid 19 test. The fight was then booked for UFC 256 in December, but Usman asked for more time to recover before his title defense.
The fight is finally set to go down this weekend, and it will be Usman's third title defense. The defending champion is on a 16-match unbeaten run, with his last fight being a re-arranged match at UFC 251 against Jorge Masvidal following Barn's withdrawal. In that match, the 170-pound titlist nullified Masvidal clinically and won by a unanimous decision.
However, his toughest match yet is on the horizon, with his former teammate more than earning his shot at the title in 2020. Even though he couldn't fight in UFC 251, he had already competed twice in the same year. In March, he won against former middleweight and welterweight title challenger Demian Maia and then defeated former welterweight champion, Tyron Woodley, via unanimous decision.
Usman vs. Burns is bound to be quite an exciting bout as it pits together two men on lengthy winning streaks (Burns is on six) who have also completely dominated their opposition in recent years. If you don't want to miss it (we know we don't), we'll tell you everything you need to know – including how to watch UFC 258 for free!
What time is UFC 258: Usman vs. Burns
UFC 258 will take place inside the UFC APEX in Los Angeles on Saturday, Feb 13. Usman vs. Burns is however not the only fight on the card, and there are 12 matches scheduled to take place. You can have a look at the whole fight card at the end of this article, but in the meanwhile, here's an outline of the events:
Date: Saturday, Feb 13
Venue: UFC Apex, Los Angeles
Early prelims: 6:15 p.m. EST (3:15 p.m. PST) | 11:15 p.m. GMT
Prelims: 8 p.m. EST (5 p.m. PST) | 13 p.m. GMT
PPV main card: 10 p.m. EST (7 p.m. PST) | 15 p.m. GMT
Usman vs. Burns fight: 12:15 a.m. EST (9:15 p.m. PST) | 5:15 a.m. GMT (approx.)
Note that the exact time of the headline match depends on the length of the earlier fights.
UFC 258 Fight Card
Preliminary Card
Main Card
Official Firestick apps to watch the fight
ESPN is the official home of UFC in the US, and you can catch UFC 258 exclusively on the ESPN+ app. However, it's important to note that you will require an ESPN+ subscription in addition to purchasing the PPV event. For existing customers, you will need to shell out $70 to access UFC 258. If you do not have a subscription, there's a bundle of UFC 258 and an ESPN+ annual subscription that costs $89.98.
Outside the US, three of the best apps you can use to watch Usman vs. Burns are UFC Fight Pass, BT Sport, and DAZN. For Fight Pass, you will need to have a Fight Pass subscription, and you can then purchase UFC 258 under UFC PPV.
As for BT Sport and DAZN, you will need to have a subscription to the broadcasting services. Note that the two services are geo-restricted, and so you will need to use a reliable streaming VPN such as Surfshark if you are outside the UK & Ireland for BTSport, and Germany, Italy, and Spain for DAZN.
Nevertheless, there are other means you can use to watch Usman vs Burns for free on Firestick.
How to watch Usman vs Burns free on Firestick
The above methods of watching Usman vs. Burns don't appeal to lots of UFC fans as they are either expensive, or you can't subscribe if you are outside a particular region. Fortunately, you can still watch UFC 258 on Firestick without having to create an account. However, this requires some precautions.
⚠ Free Streaming Precautions
Free sports streaming has been a huge source of concern for many years among broadcasters and content distributors. This is because in many cases, these streams are pirated.
To curb the practice, broadcasters have collaborated with ISPs and governments, and the result has been blocking of streams, sending copyright notices, and taking legal actions.
For these reasons, we highly advise that you use a VPN if you wish to stream Usman vs. Burns for free on Firestick. This will help hide your activities and anonymize your connection to make you untraceable.
However, you need to carefully choose your VPN as some do not offer good privacy while others are a streaming nightmare.
The best VPN for streaming
To stream without buffering and have the required levels of privacy and security, we strongly advise that you use Surfshark. This is currently the best VPN for streaming, and here's a highlight of its features:

⚡ Superb Speeds: Guarantees a smooth live streaming experience.
🌍 Huge Server Network: You can connect to a nearby server for a fast and stable connection.
😲 UNLIMITED Devices: Connect dozens of devices at the same time!
🔑Unblock Anything: Safe access to censored apps, websites and torrent sites.
😎 Best in Privacy: The VPN doesn't keep any activity logs, and so your activities are only known to you.
🔐 Top-notch Security: This VPN uses AES 256-bit encryption and provides multiple protocols alongside other security features such as a kill switch, DNS & IPv6 protection and WireGuard.
💳 30 Days RISK FREE Money-Back Guarantee: In case you do not like the service, you can get every penny back if you cancel within 30 days!
Since you are here, you can also enjoy our exclusive 82% discount on Surfshark VPN, thanks to a deal we have with the VPN provider. After subscription, you will still be covered by their 100% money-back guarantee.
Best Apps to watch Usman vs Burns for free on Firestick
There are several apps you can use to watch UFC 258 for free, and we have highlighted the best of them below.
1. Live NetTV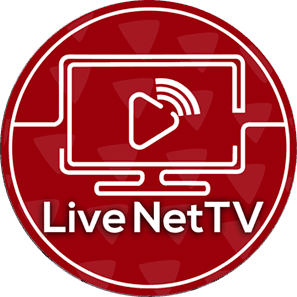 Live NetTV is one of the most popular streaming apps, and it tops our list of the best apps to watch Usman vs Burns. Just like its name suggests, the app is dedicated to Live TV streaming, and it features 800+ channels.
One of the features that make Live NetTV a top choice for UFC fights is its live event section. This section lists all upcoming and ongoing events, and you will find Usman vs. Barns among them. You can also select a broadcaster, and the app provides BT Sport 1, SkyArena, and Sony Ten, some of the channels that will be broadcasting the event live. You can also switch to the countries section, where you'll find channels broadcasting other UFC 258 fights, such as DAZN and south America's Fox Sports. Live NetTV provides multiple streams to ensure a better service.
How to Install Live NetTV on Firestick & Android TV/ Box
2. Mobdro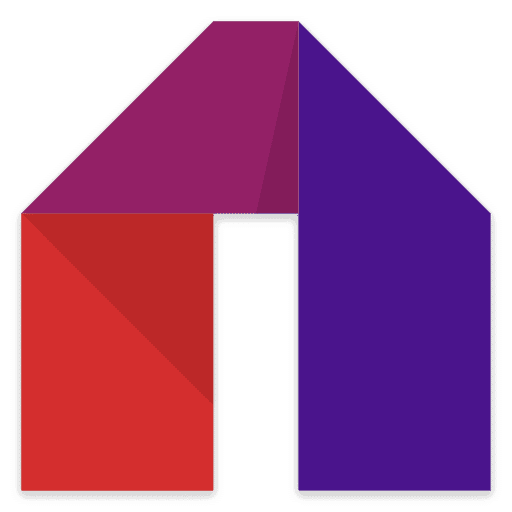 Mobdro is probably the most popular live TV streaming app, and it's also one of the best apps to watch UFC 258 for free. The app collates thousands of streams from the web, making it possible to find video streams from around the world in almost every language.
To watch Usman vs Burns, you can head to the sports section. There, you'll find lots of channels, and among them is BT Sport 1, Supersport Action, SkyArena, and Sony Ten. One of the app's best features is that you can record your stream and enjoy the fight later. You can also disable the in-app ads by agreeing to share your idle resources.
How to install Mobdro on Firestick & Android TV Box
3. RedBox TV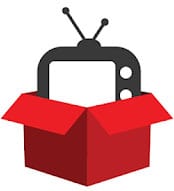 RedBox is another awesome app that promises you a "box full of entertainment." The app stands out from most other Live TV apps due to its consistent performance and the fact you can watch buffer-free streams.
Just like the above apps, you can use RedBox TV to watch Usman vs Burns for free through BT Sport 1, Sky Arena, and Sony Ten. The app also groups channels according to countries, and you can find other channels broadcasting other UFC 258 events. Canada has several.
How to Install RedBox TV on Firestick & Android TV Box
4. TVTap Pro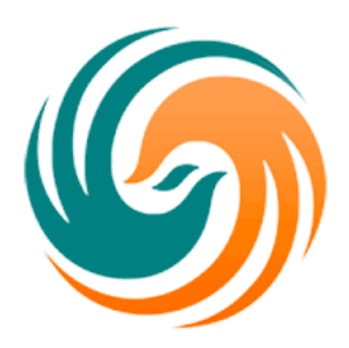 TVTap Pro is one of the best apps to watch UFC PPVs due to its beautiful and modern interface, a massive number of sports channels, and its quality of streaming. The sports section provides 100+ channels, and you'll find broadcasters that include BT Sport, SkyArena, and Sony Ten. There's a dedicated app for Firestick and just like with Mobdro, you can disable ads by sharing idle resources.
How to install TVTap on Firestick & Android TV Box
5. Kodi
Kodi is not an app as such, but it is one of the best ways to stream UFC events. It is a multiplatform app that you can use to watch UFC events including UFC 258 on Fire devices, Android, Windows, Linux, macOS, and Raspberry Pi. The application doesn't provide direct streams, but once configured, it can be a powerful streaming platform.
To stream the fight using Kodi, you'll need to install Kodi on Firestick then install addons that provide the streams. We have simplified the whole process for you by selecting the best Kodi addons you can use to watch Usman vs Burns on Firestick. Each of them is accompanied by an installation guide.
5.1 Rising Tides Kodi Addon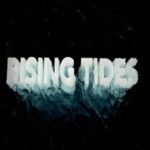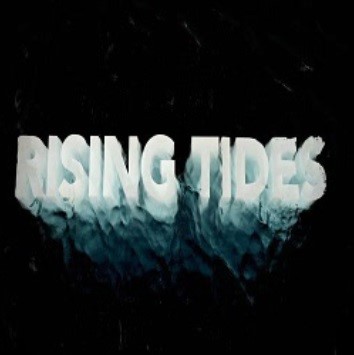 Rising Tides is a specialized sports addon that offers streams for more than 15 different types of sports. The streams are very well organized to make it easy to navigate, and two of the categories are Live PPV Events and Extra Live Content. Under Live PPV events, you will find UFC 258. The links are usually be made available 5 min before the event starts.
Here's the guide on how to install Rising Tides on Kodi.
5.2 TVTap Kodi Addon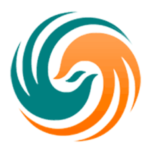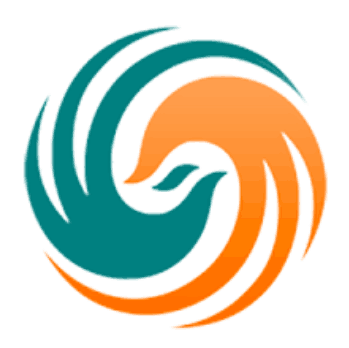 TVTap tap is the Kodi addon version of the previously discussed TVTap Pro app. The addon works similar to the app in terms of link scraping, and channels are grouped according to genres. Under sports, you will find several channels broadcasting UFC 258.
Here's how to install TVTap on Kodi
5.3 EndZone Kodi Addon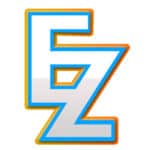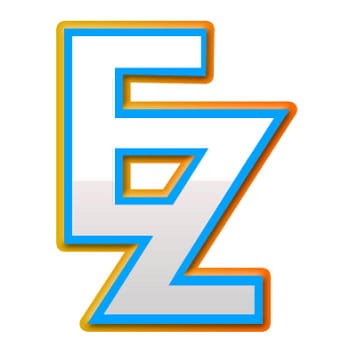 The EndZone is a Kodi addon that focuses on American sports. The addon specializes in live events, and it usually lists events that will take place within the next 48 hours. One of the addon's main categories is MMA/ Boxing. Here, you will find UFC 258 matches, and the links will be added shortly before the events start.
Here's our guide on how you can install the addon.
Wrap up
Usman vs. Burns has been talked about for a long time, but it is finally happening. The match will see two men with different styles who have been teammates as recently as before the announcement face off, and sparks are bound to fly.
If you don't want to miss the event, the guide above should help you know how to watch Usman vs Burns on Firestick.
There are official and unofficial means, but if you decide to go with the latter, ensure that you turn on Surfshark to stream securely and anonymously!
Enjoy the match!