Wimbledon is one of the biggest sporting events for both men and women. In this article, we are going to discuss how you can watch Wimbledon 2018 on Kodi via different Kodi addons.
The Wimbledon Championship is one of the most revered tournaments in the sports universe. The Wimbledon Championship is a Grand Slam Tennis competition where all the top tennis players will compete as they vie for a piece of the £34 million prize pool.
The 2018 Wimbledon Championship will be held at the All England Lawn Tennis and Croquet Club in Wimbledon, London from the 2nd of July to the 15th of July. This year's Wimbledon Championship will be the 132nd edition for the male tennis category. The Ladies' Single Championship event, on the other hand, will be the 125th staging since it started. This is the third Grand Slam tournament of the year following on from the Australian Open in January and the recently completed French Open in May.
The Wimbledon tournament will include all sorts of tennis categories.  It includes both men's and women's singles and doubles, mixed doubles, girls under 18 singles and doubles, boys under 18 singles and doubles and singles and doubles for men and women wheelchair tennis players.
Roger Federer, the 8-time winner of the Wimbledon Championship (including the 2017 winner) is probably the player to watch. As a player with 20 Grand Slam wins to his credit – with his most recent one this year's Australian Open, he has a very good chance of taking the crown again. In the Ladies' category, Garbine Muguruza won last year's Ladies' Singles. And she will be the person to watch as she tries to defend the championship in this year's Wimbledon Grand Slam. If you're a fan of tennis, well this is an event that you absolutely do not want to miss and fortunately with services like Kodi and products Android TV boxes available you can enjoy the games from anywhere in the world. However, whenever you stream content online, it's really important to use a VPN.
Why you need a VPN to Watch Wimbledon Online
A VPN better known as a Virtual Private Network is a secure network that enables you to receive and exchange data without being visible on the public network. When it comes to online browsing and streaming, a VPN is the ideal software to protect your information while you are online.
If you have a VPN installed, you can enjoy uninterrupted browsing and better streaming connections. A VPN gives you a better connection making your online experience much more enjoyable. One of the most recommended VPNs on the market is Surfshark. It has different clients for almost every device imaginable including the Amazon Firestick. When streaming online using Kodi, Surfshark will enable you to protect your data as well as maintain anonymity while online. This can come in handy when viewing copyrighted information on Kodi addons. The VPN will help prevent your ISP from detecting your browsing activities.
Geo-restrictions and Copyright Content for Wimbledon Streams
In most cases, you usually can't view content that is copyrighted or designated for people of a specific country. This can make it impossible to watch such content if you're not in that country. With Wimbledon, this is especially applicable as while many other stations in other countries carry the signal. The premier carrier is the BBC which is only available if you're in the UK.
However, you don't have to worry if you have Surfshark on your streaming device. Surfshark can help bypass copyrighted or geographical restrictions that may hinder you from watching content from different countries. With Surfshark, you can avoid getting banned from certain sites because of copyright issues. Surfshark helps you view geographically restricted content by masking your original IP address such that other parties do not know your precise location making it appear as if you're in the country where the content is available.
ISPs and throttling
After the repeal of net neutrality laws in the country, you may need to install Surfshark if you want to protect your streaming experience from third-party observers. Internet Service Providers can interfere with your browsing by slowing your internet connection. Or they can block you from viewing some sites for the purpose of rival competition. Surfshark can provide a private network between you and the host website protecting you from ISPs. This will also prevent ISPs and other government servers from snooping around your browsing activities.
As you can see, there are many reasons to select Surfshark as your VPN solution and we've got one more important reason for you! We've negotiated a special deal with Surfshark to provide all of our readers with a 82% discount. Simply click to take advantage of this amazing offer.
Kodi Add-ons to Watch Wimbledon 2018
Kodi provides unlimited sports channels for all sports fans including the various tennis tournaments and challenger events. Here are some of the Kodi add-ons that you can use to view the Wimbledon Tennis Championship. (Before installing add-ons on Kodi, ensure you have enabled installation from unknown sources on Kodi. To do this, simply launch Kodi and select 'Settings' > 'System Settings' > 'Add-ons Settings'. Disable the 'Unknown Sources' option, and you are good to go.
cCloud TV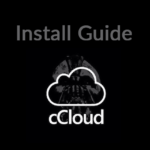 cCloud TV is one of the best Kodi add-ons making it useful for more than just a sports channel. You can stream the full Wimbledon tennis Championship on Kodi through the cCloud. In fact, you'll likely find multiple streams available. Check out our install guide for cCloud TV to get started.
SportsDevil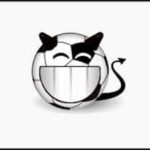 The SportsDevil add-on for Kodi is one of the oldest and most reliable Kodi add-ons when it comes to sports and sporting events. The add-on is under continuous development and is constantly adding new channels to its catalog. SportsDevil is a great place to get live sports games and sports events. You can get the option of streaming sports channels in HD depending on the channels displayed. Check out our install guide for SportsDevil to get started.
Sportie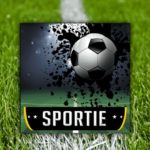 Sportie is one of the more recent Kodi Sports add-ons that has become a people's choice favorite. This addon has a variety of sports channels from different content sources. It also gives you a wide array of sports channels and events to choose from. With the Sportie add-on, you can view all the current live sports events available through the Sports Scrapers section. Check out our install guide for Sportie to enjoy the fun!
BBC iPlayer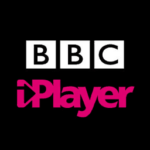 As previously mentioned, the BBC is going to be an excellent source if you're interested in watching the games live. If you're more interested in "catchup" TV though, iPlayer should be your choice. Check out our post on understanding how to watch iPlayer abroad for more details on this amazing site.