It's the start of a brand new decade and what better way to kick it off than in the square circle! WWE Worlds Collide is the first event of 2020 to watch and here're the best Kodi addons you can use to watch Live on Kodi, for free!
We think that there is no better way to kick start the new decade if not with the brand-new WWE Worlds Collide. We're delighted, just as you folks are to know that this event is one of its kind; it is going live just a fortnight before the Royal Rumble pay-per-view. It is happening in Texas, Houston on the 25th of January. Cue the drumroll as we talk you through the details of Worlds Collide, the upcoming tournaments and how you can watch it from the comfort of your home in real-time.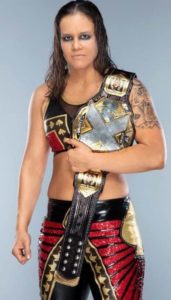 WWE's Worlds Collide is a featured trademark of every year where the five brands of WWE come to play in a brand championship. In the upcoming year's professional wrestling championship, the theme is WWE NXT vs. NXT UK. WWE says, "On the eve of Royal Rumble, WWE NXT will battle NXT UK to see who obtains brand supremacy." The stars of this show are noted members NXT and NXT UK champions namely Adam Cole, Walter, Shayna Baszler and many more.
This action-packed series will have you on the edge of your seats at all times. Loaded with bone-chilling excitement and uncontrollable angst, this championship is going to go down in history as the decade setter. Get your popcorn… er, your passion for the game ready and watch the show unfold.
The welcoming show is set to commence at 7 PM Eastern Standard Time in Houston, Texas at the Toyota Centre. The tickets are live on their website, NXTTickets.com as of December 7th. This event will be broadcasted live from Toyota Centre through their official WWE channel. The rounds and schedules are yet to be announced and we can't wait already. It will also be broadcast live through the official WWE Network.
But… there seems to be a problem, isn't it?
We know of people who have their pockets ready to buy the tickets and attend the coveted event and also the ones that are to follow. Also, we are aware of people who do not live in Texas yet are ready to fly out of their state and country to watch the championship. We are also aware of those who have a well-paid subscription of WWE Network and can watch the series unravel its wonder in real-time.
But, what of those who cannot afford it or aren't ready to get a subscription of WWE Network? What of those who want to pay for WWE Network but cannot view it from their location because the channel is geo-restricted? And more so, what about everybody else who cannot attend the event live and have no subscription yet are eager to watch the championship? These people are fans also and they need to have a way of watching what is happening to their favorite heroes and villains also don't they?
Watching WWE Worlds Collide With a VPN
Well, don't worry. We didn't just bring you up to simply dash your hopes to the ground immediately afterwards! This article is for you. This article has the key in the form of add-ons you can use to watch this sport and how you can protect yourself in an amass of content from the war of using/streaming copyrighted content. The answer is a VPN.
VPN, as Virtually Private Network is often referred to as is a tool that protects you and your data while connected to a network. Protects your data in a different way than what an anti-virus does. It has the following benefits:
It hides your IP address from unethical hackers and snoopers. Your IP address is the key player in this game. A simple set of numbers can destroy everything when left in the hands of wrong-doers. A VPN helps you anonymously browse the net.
Assigns a fake IP address to your device. With this fake address, you can even change your current location. This is especially helpful when content is region restricted. A VPN lifts these geo-restrictions.
With the benefits of the abovementioned, your fake address will make you extremely untraceable. On add-ons like a few of the ones we have suggested below can contain copyrighted and sometimes unreleased content. If you are caught watching this stream, it can have serious and severe consequences. A VPN prevents that.
When on a good VPN like Surfshark, your data gets encrypted which makes it harder for the snooper to access your personal details. It also helps in preventing cyber-crimes, identity thefts and denial of service and other denial attacks from the snoopers.
Which VPN to get?
A VPN is very simple to procure. Once you have one of your choices, you are absolutely ready to look for places where you can browse and stream channels, shows, documentaries, etc. for free and without any fear. Now, while they might be easy to get, it's important to get one that is designed for and built for video streamers. You see free VPNs are really not suitable for streaming video. Aside from the fact that the servers used are extremely slow, they don't really give you the security you need and want.
You want a VPN like Surfshark which all the benefits above and goes further by having a strong no-logging policy. This means that even if requested, your personal information and details cannot be shared as there is no record of them.
Surfshark is definitely one of the best options when it comes to VPNs for streaming content online. Not only does it have thousands of servers around the world to help bypass censorship and geo-restrictions, but the servers are also really fast! In addition though, Surfshark has different software clients available so regardless of how you're watching WWE Worlds Collide, you will definitely be able to protect your device.
To help you start, we managed to get an exclusive 82% of Surfshark.
Watch WWE Worlds Collide With Kodi Addons
One of the best tools to watch content online is Kodi. Kodi as a media player gives you access to a host of different sporting and entertainment content; can be installed on a variety of devices from PCs to dedicated entertainment devices like the Amazon Firestick and Fire TV box. Simply follow these instructions to get the latest version of Kodi; then try one of the addons we've suggested below to watch all of the action at WWE Worlds Collide.
Johki's
Johki's is a Kodi addon dedicated to the wrestling where you can find many WWE events Live or on-demand. The addon has revealed consistency over the time supplying valid links for good quality streams. That's why this addon is our first bet to Watch WWE Worlds Collide, on Kodi; so, go ahead, install and give a try.
You can find the Johki's install instructions, here!
Sports 365 Live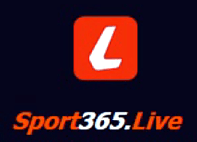 One of the best apps out there for sports and sporting related activities, Sports 365 Live is a great choice if you're interested in having one Addon for all sports. You can install Sports 365 Live by following these instructions. It's not specific to the WWE so you might need to search a bit to find it, but with Sports 365 Live you've got lots of sporting related entertainment at your fingertips.
Conclusion
In conclusion, life is short and we believe that we must indulge ourselves in doing and watching what we find the most joy in. Wrestling is home for many of us and we hope this article meets its original purpose. WWE Worlds Collide is going to be a good start to the new decade that is upcoming; we're very eager to watch all of the action. But before we proceed, prevention is always better than cure, isn't it?
Have a nice wrestling journey!
Disclaimer: BestDroidPlayer is in no way affiliated to any streaming application and its addons. Also,  we are not associated with the brands here shown as the references are only informative. We do not support the consumption of illegal content; so, the content provided here is only informational. If you decide to use it in any way, we advise that you use a VPN.