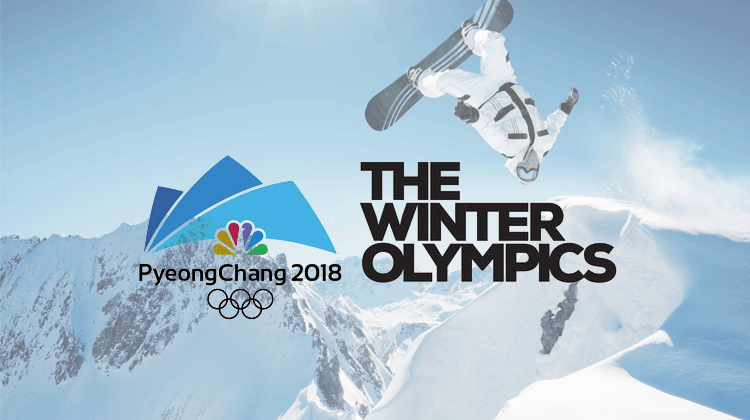 To witness these historic moments, we have to watch the Olympics live, right? Take a look at the easiest ways to sit back and cheer for your favorite athletes of the Winter Olympics 2018.
After four long years, the Winter Olympics 2018 is finally around the corner! The International Sporting event is scheduled to be held in South Korea's Pyeongchang County from 9th to 25th February 2018.
This major competition will feature 102 events covering 15 disciplines in 7 different winter sports. It is estimated that around 90 countries will be participating in this iconic event. However, to witness such historic moments, we have to watch the Olympics live, right? Take a look at the easiest ways to sit back and cheer for your favorite athletes of the Winter Olympics 2018.
Official Broadcasters
The broadcasting rights for the 2018 Winter Olympics were already sold out on long-term deals in quite a few of the countries. The South Korean Broadcaster SBS established its rights to broadcast the International event. Similarly, Discovery Communications had established their exclusive rights in broadcasting the Winter Olympics across Europe, except Russia. Whereas in the US, this mega sports event will be exclusively broadcasted by the NBC simultaneously in all time zones.
TV Channels Streams
Each country in the world has its own Broadcaster to showcase this prestigious Sports event. The following are the TV Broadcasters of the Winter Olympics 2018 in some of the countries:
USA – NBC Sports
UK – BBC iPlayer
Australia – Channel 7
Middle East – BeIN Sports
Italy – Rai TV
India – Star Sports
Germany – ARD
Canada – CBC
France – France TV
New Zealand – Sky Sports
Spain – RTVE
Norway – TV 2
Denmark – DR TV
Now many of these services already have apps or streams available but in most cases, you need to be an authorized (ie. paying) member to access the stream. If you do not have an account with one of these companies, your best bet is probably BBC but you will still be blocked from accessing this content if you are outside of the UK. There are of course ways to work around this restriction which we'll cover in a bit more detail below.
Watch Online
To watch the live stream of the 2018 Winter Olympics, all you have to do is choose an option from the above-mentioned list. Say, BBC iPlayer is chosen. This will stream the live Sports in English. The apps can be downloaded to your own streaming devices, be it iOS, Android, Apple TV, Xbox or PS. With the desired app installed on your device, the only thing needed is a VPN.
You see if you do not live in the UK, BBC is not available to you. This is called geoblocking or georestriction and it is something that many different cable companies around the world do to restrict access to their content. With a VPN though it is possible to bypass this restriction. VPNs also ensure online security and anonymity. Here's how to watch BBC iPlayer abroad.
With a VPN you can connect from anywhere in the world and your connection is encrypted and secured in a virtual tunnel. Once you've made your connection to a server in the local country that is broadcasting the content, you simply have to connect to the service (BBC iPlayer in this example) and it will be as if you were in that local country! VPNs mask your originating IP address.
Alternatively to BBC iPlayer, you can use TVPlayer, which includes most of the UK channels, including BBC. Check here how to use TVPlayer in UK or Abroad.
There are quite a few different VPN services out there – you need to stay away from the free ones as they will not only slow down your connection, there is a chance that they can infect your computer or device with a virus. However, among the paid services, the one that I've had the greatest success with is Surfshark.
We always recommend Surfshark to our readers as its probably the best of the bunch right now. We've even negotiated a 82% discount for our users which is even better! Just click here to use the discount code.
Watch the Winter Olympics on Kodi
Kodi is another significant platform that can make your efforts easier and simple in streaming the Olympics online. This tool has numerous channel add-ons which can grant you access to the live stream.
However, VPNs are highly recommended for Kodi users too. This is to protect the privacy of the users and to take them past the regional restrictions imposed by the channels. The following steps will guide you through the process:
Make sure that you install a reliable VPN on your device to access Kodi. Check here the best VPNs for Kodi.
On the Kodi platform, install your desired channel add-on choosing among the above-recommended Add-ons like iPlayer WWW, Rai on Demand or exclusive sports add-ons like SportsDevil are the recommended add-ons.
Now sit back and watch the Winter Sports on Kodi!
These are the easiest ways to witness and enjoy every golden moment of the 2018 Winter Olympics. Now watch the biggest sports event of the year on your own device at your own comfort!