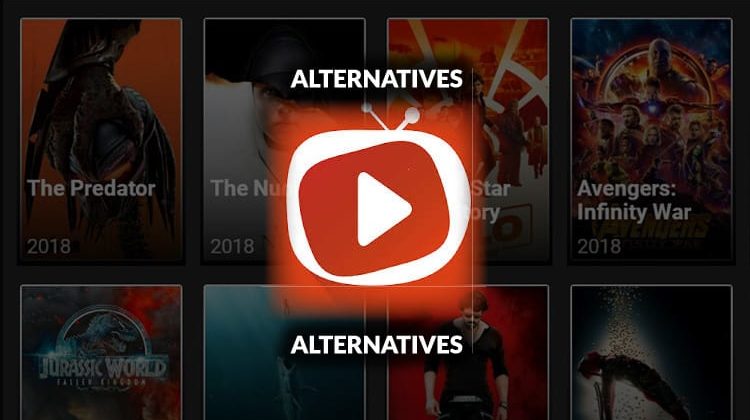 TeaTV is an excellent streaming application, but you may not be completely happy with this application for several reasons and here are 5 Best Alternatives apps to TeaTV for better streaming.
The number of streaming apps is on the rise and the ever-improving trend introduces you to new value-added features. Some streaming apps have become extremely popular for their credibility and streaming quality. TeaTV, for instance, is a promising newcomer and has attracted thousands of users. But like all other streaming apps, when users find something lacking, they tend to look for the alternatives, and this also happens with TeaTV. No doubt that the quality and movie library is exceptional but the frequent ads irritate the viewers. If you are also not happy with TeaTV for one reason or the other, take a look at the 5 best alternatives to TeaTV.
Reasons to Install the best TeaTV alternatives?
TeaTV is basically a free Android App that offers worldwide streaming of Movies and TV Shows. It is compatible with Android smartphones, tablets, Fire TV, Firestick, and the Android TV Box, to name a few.
The problem, of late, is that free streaming isn't what it used to be. There have been various issues including copyright violation, legal notices, ISP monitoring, geo-restriction, and state laws against piracy; any of these things could create a mess even if the violation is unintentional. Free streaming apps are risky and there is also a risk of unauthorized access to personal information. These are the things that force users to look for safe alternatives. One of the safest ways of protecting yourself is through the use of a VPN.
Install a VPN
Don't forget that even the paid streaming apps are under the radar of strict rules and regulations. The developers are not ready to take responsibility if you use community (third-party) add-ons. You basically pay for privacy, security, and high-quality buffer-free streaming. The rest of the things stay as they are. For instance, there are geo-specific apps that offer different content for different regions. Some apps allow you to download community add-ons and this is where you need to be extremely careful. Your ISPs are constantly monitoring your online activities. They even make you suffer via speed-throttling if you are consuming too much bandwidth which essentially is the case if you love streaming media. In addition, third-party add-ons carry a risk of malicious programs developed by hackers. You could easily avoid all these problems by using a credible VPN service like Surfshark.
Why Surfshark?
Today, scores of VPN services claim to offer value-added features, privacy, and complete anonymity but not all of them are reliable. If you have no idea which one to use, we recommend Surfshark. We have been trying different VPN services in order to compare them and finally concluded that Surfshark is still the best VPN service as we approach 2020.
Surfshark uses its own military level encryption algorithm to protect your data traveling through the safe virtual tunnel that remains hidden from the watchdogs. The global network of servers for Surfshark makes sure that you could opt for the suitable virtual IP address corresponding to any country or state. It allows you to get rid of geo-restrictions. Even if you happen to access copyright-protected content, nobody detects this activity because Surfshark protects you with complete anonymity and a no-logging policy.
It is commonly accepted that Surfshark  is the best VPN for streaming media online. With software clients available for almost any device you can imagine, Surfshark will give you complete protection and anonymity. Even better though, we managed to get a limited and exclusive 82% of Surfshark.
Best Alternatives to TeaTV in 2020
To ensure safe streaming, we have included only the most credible media streaming alternatives to TeaTV. This is because we don't want to promote any makeshift solution or malicious app that could run you in trouble.
1. Kodi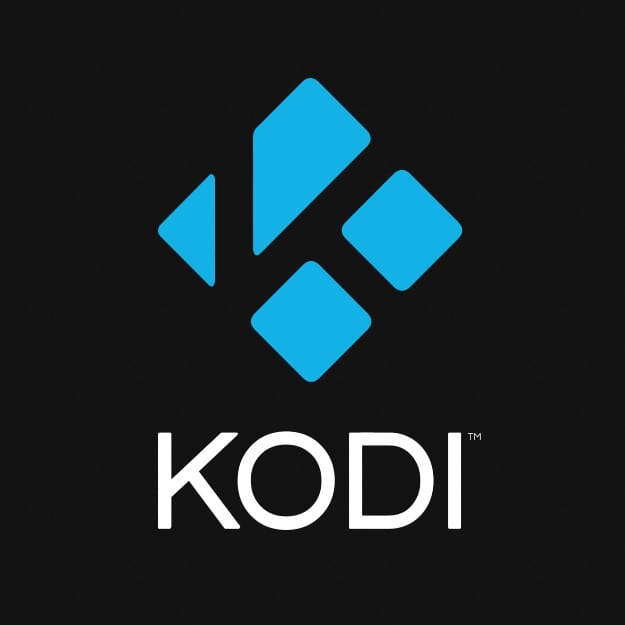 It is almost certain for Kodi to make its way to the list of the highly credible alternatives to TeaTV. The first reason is that, like TeaTV, Kodi is also compatible with many devices, from Android devices like Firestick, Fire TV, and Android TV Box, to non-Android devices like PC & Mac. Moreover, Kodi is basically the open-source media organizer. It doesn't restrict you from downloading third-party add-ons though it has its own official Kodi add-on repository that is most recommended. In addition to TV Shows and Movies, Kodi add-ons allow you to access documentaries, sports, kids' stuff, news, Live TV, Reality TV, Music, and more.
Visit our complete Kodi Guide!
2. Amazon Prime Video

Amazon Prime Video has quickly become a close competitor of Netflix and this because its prices are highly competitive and the content quality is outstanding. In addition, Amazon Prime Video is free for Amazon Prime subscribers so in some ways it's a no brainer. Amazon Prime Video offers scores of Amazon Exclusive shows which means that you don't find them anywhere else. The region-specific targeting makes Amazon Prime a top-choice but if you happen to have access to Amazon Prime and are unable to watch you want because of where you live, the solution is to use a Good VPN service like Surfshark and connect it to the server of the desired country.
3. Popcorn Time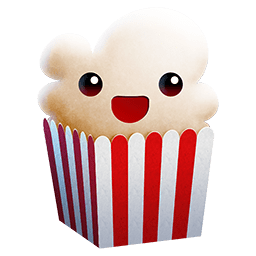 The best feature of the Popcorn Time streaming app is consistent content updates. More videos drop in to expand the library. The developers have been doing an impressive job to make Popcorn Time stand out and they have been quite successful. It is a reliable streaming app that is compatible with Android, OS X, Linus, and Windows. Basically, this app is integrated into BitTorrent and lets you torrent TV Shows and Movies through its built-in player. But the problem is that Torrenting is not considered clean these days; this is why Popcorn Time faces issues from time to time. But the good thing is that it is stable till now and we recommend you install a Good VPN service like Surfshark if you want to enjoy streaming via Popcorn Time. Check out our instructions on installing Popcorn Time on an Android Box here.
4. Netflix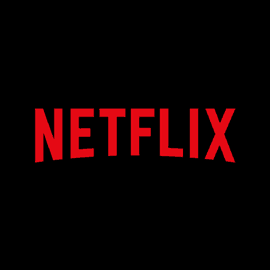 It always remains on the cards – one of the most popular media streaming apps, Netflix is often termed as the Streaming King. The service is highly reliable, compliant to legal conditions, and safe from low-quality streaming issues. The first month is a free (trial) with full-access to apps features and media content. Monthly charges are bit high as compared to that of Amazon Prime Video and the newly released Disney + but Netflix offers up to 4-screen streaming with unique content that is unavailable off the platform. The content list is exceptional but geo-specified; so, when traveling we recommend the use of a Good VPN like Surfshark and connect it to the server of Netflix's subscription country.
5. Stremio

Stremio might be a newcomer but we have tried and found it fairly impressive.  Check out how to install Stremio here. You can also find instructions on adding plugins to Stremio here. The selection of movies and TV shows is above average. It seems a bit like Kodi because you have the option to use plugins add-ons. The time will tell how it turns out to be in 2020 but we are anticipating it as a popular streaming app by the mid-2020. Also here we stress the importance of using a Good VPN like Surfshark as this streaming app uses BitTorrent technology.
Conclusion
No matter how safe and reliable these alternatives to TeaTV are, we recommend you to install a VPN service to ensure 100% safe streaming, privacy, and device protection. Cord-cutting is a convenient option but only if you are able to get optimal results; so, turn a Good VPN like Surfshark on as only a credible VPN can optimize media streaming.
Have a nice streaming!