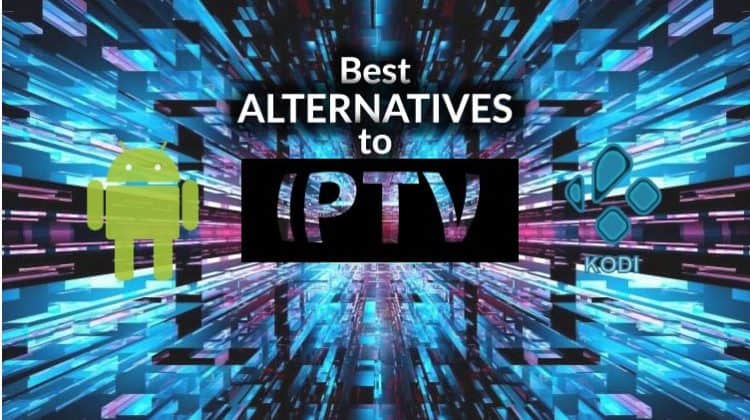 This guide explores several of the best alternatives to IPTV services; these range from free live TV streaming apps to Kodi addons.
IPTV (Internet Protocol Television) services offer a great way to cut the cord as they allow users to watch all their favorite channels online. These services have become quite popular over the years as they are a cost-effective alternative to the huge cable bills, and you only need to have a streaming device and an internet connection to get started.
However, IPTV services also come with their issues in terms of legality, and the fact that you still have to pay for a monthly subscription means that they are not suitable for everybody. We have explored the best alternatives to IPTV services in this post, and they all let you stream for free.
Stream Safely!
IPTV services raise lots of legal questions as they provide access to the content they don't own for a price. That said, most free streaming services also operate in the same way, with the only difference being that they don't charge users – instead, they mostly rely on adverts to take care of server costs.
⚠ Either way, you should always be cautious whenever you access content that should otherwise be paid for. Most free live TV streaming services do not host the content they provide, but they still offer access to questionable streams whose content may be pirated.
👀 Remember that your ISP actively monitors your online activities, and they can always tell whenever you are accessing illegal content. Copyright trolls and insecure servers also monitor your activities, and you can easily end up with a copyright infringement notice.
👉 To avoid all these, always ensure that you use a reliable VPN for streaming. The VPN will encrypt your activities to make them private, and it will also change your IP address to make you anonymous.
The Best VPN for Streaming
The VPN we recommend for streaming is Surfshark. This is because VPN ticks all important boxes such as speed, privacy, security, and pricing.Here are a few highlight of Surfshark:
⚡ Superb Speeds: Guarantees a smooth live streaming experience.
🌍 Huge Server Network: You can connect to a nearby server for a fast and stable connection.
😲 UNLIMITED Devices: Connect dozens of devices at the same time!
🔑Unblock Anything: Safe access to censored apps, websites and torrent sites.
😎 Best in Privacy: The VPN doesn't keep any activity logs, and so your activities are only known to you.
🔐 Top-notch Security: This VPN uses AES 256-bit encryption and provides multiple protocols alongside other security features such as a kill switch, DNS & IPv6 protection and WireGuard.
💳 30 Days RISK FREE Money-Back Guarantee: In case you do not like the service, you can get every penny back if you cancel within 30 days!
You can get the VPN at 82% off using our exclusive discount below!
Best Alternatives to IPTV Services
There are several alternatives to IPTV services. These services differ in how they can be accessed, but they all provide services that can comfortably replace IPTV services.
Alternative 1: Live TV Streaming Apks
Live TV streaming apks are the closest to IPTV services as they come with an app that can be installed on Android-powered devices such as Firestick, Android TV, Nvidia Shield, and Android boxes/sticks.
The major difference between live TV streaming apks and IPTV services is that these are completely free, and they also come pre-configured with channels and stream links. To start watching live TV, you only need to install the specific app.
However, choosing the best live TV apk is the real headache as most of them don't work well, and others are often shut down. Below are a few that you can use to replace IPTV services comfortably.
1. Live NetTV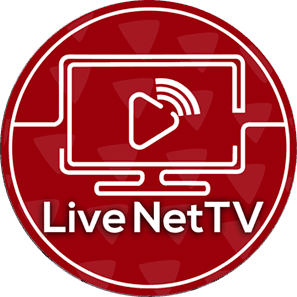 Live NetTV is arguably the most popular live TV streaming apk. The app provides 800+ live TV channels organized into categories such as Entertainment, Sports, Kids, Science, Religion, UK TV, USA TV, etc. All these categories are full of channels, and they are sourced from all regions of the world.
Live NetTV comes with two versions: a mobile app and a Firestick/Android TV app. Both apps use a similar interface, but adverts support the mobile app. The Firestick version is ad-free, but you must share idle resources. Both apps let you use an external player, and they let you request channels and report broken links.
Check out how to install Live NetTV on Firestick & Android TV
2. HD Streamz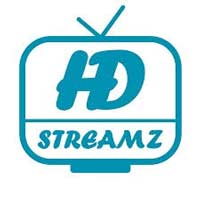 HD Streamz is another superb IPTV alternative. The app provides users with a huge library consisting of 1000+ TV channels that you can watch in either SD or HD for free. The app uses a unique and fantastic interface, and it lets you sort channels according to Live Events, Sports, Entertainment, Music, Movies, Kids, Infotainment, and more on the homepage.
HD Streamz is well organized, with the top section featuring a few ongoing major tournaments and games. The app offers two unique features: live radio streaming and internet streaming (entering URL). The latter means that if you have a link you want to watch, you can add it to the app to get rid of ads and enjoy its features.
How to Install HD Streamz APK on Firestick & Android TV
3. Rokkr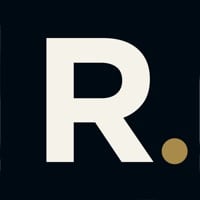 Rokkr is another awesome app that fits well in the list of the best alternatives to IPTV services. The app is an all-in-one app in that it offers movies, TV shows, and live TV so that you can enjoy a wide variety of content. What makes Rokkr a good IPTV alternative is the app's variety of live TV content. Unlike most apps that provide only the most popular channels, Rokkr offers both popular and unpopular channels worldwide.
Rokkr also comes with a premium interface and several other features that make it stand out from most free apps. These include multiple languages and a premium service that enhances reliability and removes ads.
How to Install Rokkr on Firestick & Android TV
Alternative 2: Live TV Kodi Addons
Live TV Kodi addons are another reliable option to watch Live TV. These addons typically function the same way as free streaming apks such as Live NetTV, with the major difference being that they are installed on Kodi. Although this means a few extra steps, you can enjoy an ad-free experience using the same scrappers used by streaming apps.
To get started with Kodi addons, you first need to install Kodi. The platform is compatible with Windows, macOS, Linux, Android, iOS (jailbroken), Android TV, Fire OS, and Google TV.
After installing the app on your preferred device, you can use the shortlist below to get started.
1. TapTV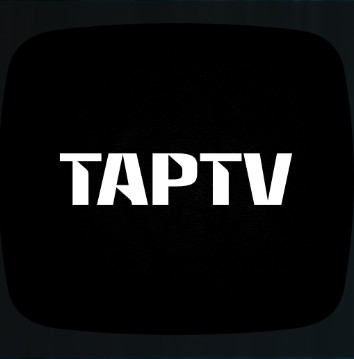 TapTV is a great live TV addon adapted from TVTap/TVMob apk by popular developer Tech E Coyote. The addon provides hundreds of live TV channels worldwide, all entirely free and without ads. These are organized into various categories: Documentary, Entertainment, Food, Kids, Movies, Music, News, Sports, and USA Ch.
All these categories come with many channels, with the channels arranged in alphabetical order and indicating the country from which they are sourced. You can use the addon to access pretty much any popular channel, and you'll find multiple streaming options for most channels.
2. LNTV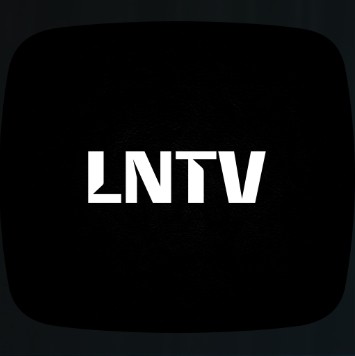 LNTv Kodi addon is sourced from the afore-mentioned Live NetTV Android app. The addon also features hundreds of live TV channels, and these are organized into 20+ categories. The categories include regular sections such as Sports and Entertainment, and the addon then groups them into countries. Some present countries are the UK, USA, Canada, India, France, Germany, Filipino, and Indonesia.
Besides the channels and categories, LNTv also offers two important features: VOD and Live Events. The former provides free access to lots of movies in different languages, while the latter offers direct access to ongoing events.
How to Install Live Net Kodi Addon
3. The Crew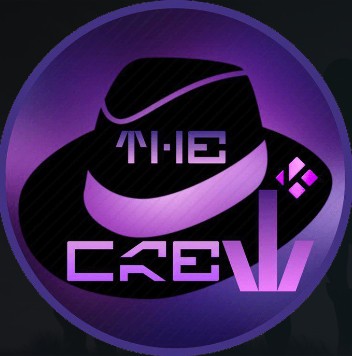 To help you take advantage of the power of Kodi, we'll throw in The Crew here. It is an all-in-one Kodi addon that provides a wide variety of content, but it has an outstanding IPTV option that lets you watch live TV worldwide. The IPTV section uses four scrapers: DL, TV247, USSTREAMIX, and USTVGo. All these options are full of channels, and they work very well.
Besides live TV, The Crew Kodi addon also provides Movies, TV Shows, Sports, IPTV, and Kids Content. The sports section is quite the highlight here, and it lets you watch live and on-demand content. To cap everything off, The Crew has a section that provides four additional addons: Mad Titan, Chain Reaction, Base, and Wasteland.
How to Install The Crew Kodi Addon
Option 3: Free Live TV Streaming Websites
The other option you can use as an IPTV alternative is free streaming websites. There are tons of websites out there that offer free live TV services, and you can use them to stream live TV from any region in the world.
The best thing about free streaming sites is that they are multi-platform so that you can use them on any device. However, beware of malicious sites, and you may need to brace yourself for adverts and pop-ups.
Nevertheless, there are some great sites that you can use safely as long as you have your Surfshark app connected, and we have listed three of the best.
1. USTVGo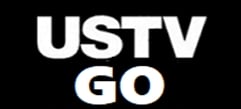 USTV is a widely popular free streaming site that provides American TV for free. The website offers 100 of the most popular US live TV channels, spanning news, general entertainment, science kids, and sports. On top of that, it doesn't feature any adverts or pop-ups, and you won't need to log in either.
You can start watching while viewing a mini TV guide when you select a channel. You can also navigate to the TV guide section and view a comprehensive guide for all channels. USTVGo links are high-quality and very reliable, but you will need to connect your VPN (to any server) to start streaming.
Website: ustvgo.tv
2. 123TV

123TV is another of the best alternatives to IPTV services. The website provides tons of channels for free, and you also won't need to log in to start streaming. The main page provides the top streams categorized into Latest Streams, Top Streams, and the United States and arranged in block formats.
From there, you can navigate to the entire channel list, and each channel shows a simplified program guide for up to the next day. Unlike USTVGo, 123TV comes with several adverts and pop-ups, but that is expected with free streaming sites. Other than that, the streams are very reliable.
Website: live94today.com
3. Cricfree

If you are looking for the best alternatives to IPTV services to enjoy live sports, then Crifree is an awesome one. The website specializes in sports, with the main page displaying all ongoing and upcoming games. You can use it to watch Football, NFL, NBA, Rugby, Hockey, Motorsports, UFC, WWE, Darts, and more.
Besides links to live games, Cricfree has a section labeled 24/7 that lets you access various live TV channels that offer live sports. These include Sky Sports, SuperSport, BT Sports, Eurosport, Fox Sports, ESPN, beIN Sports, etc. The best part about the site is that it doesn't provide outside links, so the streams are very reliable. However, you'll need to connect to a reliable VPN, like Surfshark.
Website: cricfree.io, cricfree.live.
Wrap Up
IPTV services can be a great way of slashing huge cable bills, but they may not always be the best. If you don't want to pay for an unofficial IPTV service, there are great IPTV alternatives that you can use for free. The guide above provides you with some of the best, and you can get started on any device. However,
Enjoy!