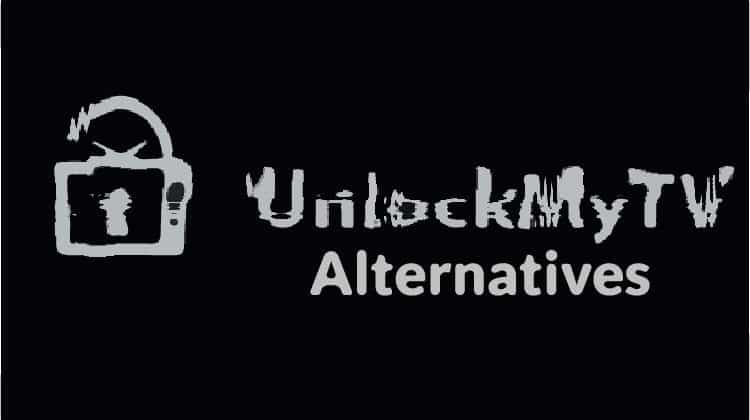 UnlockMyTV was once one of the best working Android apps for streaming movies and TV shows. Unfortunately, that's not the case anymore. The app no longer works, and it was even replaced with UnlockMyTTV.
If you liked UnlockMyTV, this guide is for you. It will list some of the best alternatives to UnlockMyTV that you can use to stream free movies & TV shows. Most of these apps are even better and pull more streams than UnlockMyTV.
⚠ Caution: Stream safely!
 Watching movies for free requires some caution as you can easily land in trouble for breaking copyright laws. Copyright holders and content producers have been very active in collaborating with ISPs and governments to curb piracy by monitoring and prosecuting lawbreakers.
This is a huge concern considering that your ISP always collects and stores data about everything you do on the internet. Further, copyright trolls always monitor pirated files, and they can always trace your IP back to you. You can therefore end up receiving a DMCA notice or a cease and desist letter from your ISP.
Use a VPN with the best alternatives below to UnlockMyTV
To avoid all of the above, we highly recommend using a good VPN service. A VPN will encrypt your activities to make you invisible to the ISP ad government, and it will also change your IP address to make you anonymous. This means whenever you stream online, you can always know that you are private and secure.
However, only a few VPNs are trustable. Most, collect user's logs, have speed limitations and poor geographic distribution.
The best VPN for streaming
At BestDroidPlayer, we recommend that you use Surfshark as it is the best VPN for streaming. Below is an overview of the VPN's features.
⚡ Superb Speeds: Guarantees a smooth live streaming experience.
🌍 Huge Server Network: You can connect to a nearby server for a fast and stable connection.
😲 UNLIMITED Devices: Connect dozens of devices at the same time!
🔑Unblock Anything: Safe access to censored apps, websites and torrent sites.
😎 Best in Privacy: The VPN doesn't keep any activity logs, and so your activities are only known to you.
🔐 Top-notch Security: This VPN uses AES 256-bit encryption and provides multiple protocols alongside other security features such as a kill switch, DNS & IPv6 protection and WireGuard.
💳 30 Days RISK FREE Money-Back Guarantee: In case you do not like the service, you can get every penny back if you cancel within 30 days!
On top of the above, we are currently offering a special discount to all BestDroidPlayer readers, making this service to be one of the best premium VPN supplied for a cost as low as 😃:

Special Offer: $12.99 $2.30/month
30-Days Money-Back Guarantee
Use the link below and enjoy a 82% discount!
Also, check out 15 awesome things you can do with a VPN!
7 Best Alternatives to UnlockMyTV
1. Cinema HD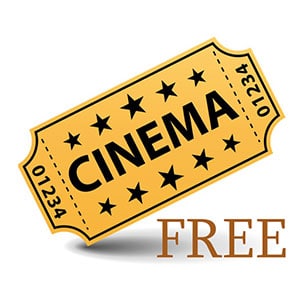 Cinema HD was created as a replacement of the defunct Terrarium TV, and it quickly rose to popularity as one of the best streaming apps. The app is a dedicated movies and TV shows streaming app that allows users to watch almost any HD title.
Cinema HD adopts the beloved Terrarium TV interface, which makes it easy to sort titles using categories such as popular, trending, top-rated, airing today, comedy, drama, etc. You can also filter titles in terms of years or even search for any title you are interested in. You can customize the app under settings and choose to add Real Debrid for premium links.
How to install CinemaHD on Firestick & Android TV
2. FilmPlus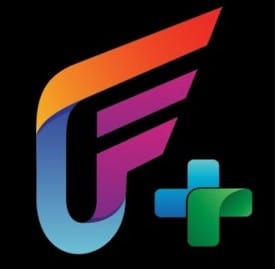 FilmPlus is a relatively new app for streaming movies and TV shows, but it's already one of the best streaming apps. The app is yet another version of the legendary TerrariumTV, and so it looks similar to UnlockMyTV.
The app's biggest addition is a new link scraping technology. When you select a video, you can get up to 40 links! Check it out using the guide below.
How to Install FilmPlus on Firestick & Android TV Box
3. Nova TV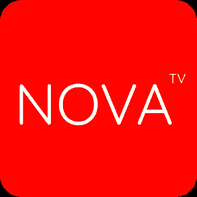 Nova TV is another of the best alternatives to UnlockMyTV. The app's developer has been revamping the interface frequently, and it's now one of the top apps for movies & TV shows. The app doesn't use the popular Terrarium TV interface, but the interface is appealing and easy to use.
One of its unique additions is a calendar feature that shows upcoming episodes. It also allows users to log in to Trakt and track of their viewings.
How to Install Nova TV on Firestick and Android TV Box
4. UnlockMyTTV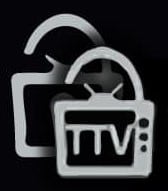 If you want something very similar to UnlockMyTV, UnlockMyTTV is your go-to app. The app adopted its predecessor's code and branding, but it uses different sources. It offers more and better streams to let you stream in HD.
Just like UnlockMyTV, it has categories such as Popular, Trending, Top Rated, Airing Today, Drama, Comedy, and many more.
How to Install UnlockMyTTV on Firestick & Android TV Box
5. ZiniTevi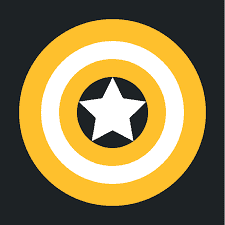 ZiniTevi is one of the best streaming apps at the moment and one of the best alternatives to UnlockMyTV. The app uses a fantastic original interface that makes it easy to access any movie or TV show. The app's homepage lists various collections of movies such as Avengers, Star Wars, Batman, Fast and Furious, DC films, Sony pictures, etc. It then shows popular, recently added, trending, and more categories.
ZiniTevi doesn't make you wait for links to aggregate, and all titles are streamed in 720p and 1080p quality. You can also choose to cast the stream on another device or even change a stream without leaving the player.
How to Install ZiniTevi on Firestick & Android TV Box
6. TeaTV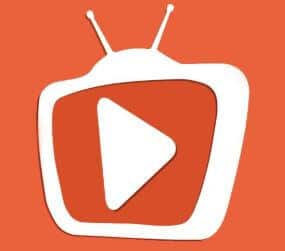 TeaTV is another of the best alternatives to UnlockMyTV. The app has been around for quite some time, and it has grown its user base due to its consistency. The app has a huge collection of movies and TV that users can stream in HD.
One of the TeaTV extra features is a Live TV functionality that allows users to stream live TV. It doesn't aggregate for content, but you can easily configure M3U lists to enjoy free live TV.
Here's how to install TeaTV on Firestick & Android TV
7. Popcorn Time
If you'd like an app that works differently from the above, then Popcorn Time is one of the best alternatives to UnlockMyTV. The app gets its streams using BitTorrent, and it starts downloading a portion of the video in advance to avoid buffering. This means that you can enjoy smooth streaming even with a slow internet connection.
However, Popcorn Time uses torrent technology which also means that some ISPs may block your traffic. To avoid any issues as well as stream anonymously, fire up your Surfshark app before your open Popcorn Time.
How to Install Popcorn Time on Android TV Box
Wrap up
Although UnlockMyTV doesn't work anymore, that shouldn't worry you. These apps come and go, and better apps almost always replace them. The alternatives above should help you watch any movies and TV shows you'd like for free.
Enjoy!