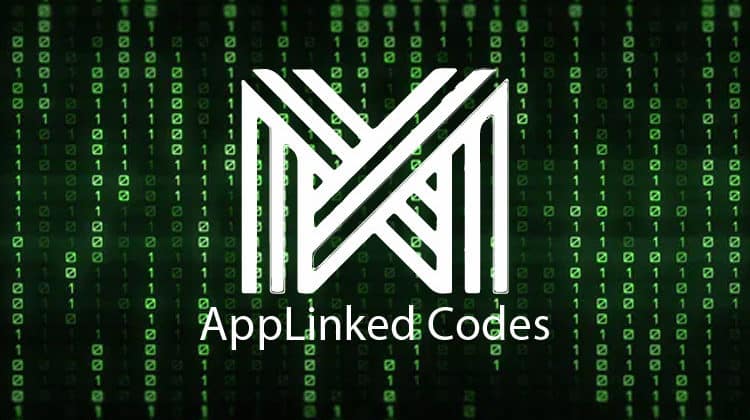 AppLinked has done a fantastic job at replacing the now-defunct FileLinked app as the app works similarly as it uses the codes to group apps into stores. Still, it has also introduced lots of other functionalities that you will find useful. For example, you can save stores that you like and delete them from your app whenever necessary.
🤔 If you landed here before installing the app, here's the AppLinked Guide for your Firestick or Fire TV.
But while the app also provides several features that ensure you can find apps without trouble, you will still need to know the best stores. These codes can be used to download and install some fantastic apps such as Kodi, Stremio, Bee TV, Film Plus, CinemaHD, and RedBox TV, among others.
This guide gives you the best AppLinked codes to help enhance your streaming experience.
⚠ Caution: Stream Safely!
The disappearance of FileLinked highlights the need to take even more caution when downloading or using third-party apps. The apps hosted by AppLinked are not vetted, and some of them provide access to pirated files.
Consumption of such content can easily land you in trouble, so we highly suggest that you use a VPN at all times when you are streaming. A good VPN will ensure that nobody can tell what you are accessing or even track you down.
The VPN we recommend
At BestDroidPlayer, we recommend that you use Surfshark. The VPN provides excellent privacy and security while ensuring that you stream without buffering. Here are some of its features:
⚡ Superb Speeds: Guarantees a smooth live streaming experience.
🌍 Huge Server Network: You can connect to a nearby server for a fast and stable connection.
😲 UNLIMITED Devices: Connect dozens of devices at the same time!
🔑Unblock Anything: Safe access to censored apps, websites and torrent sites.
😎 Best in Privacy: The VPN doesn't keep any activity logs, and so your activities are only known to you.
🔐 Top-notch Security: This VPN uses AES 256-bit encryption and provides multiple protocols alongside other security features such as a kill switch, DNS & IPv6 protection and WireGuard.
💳 30 Days RISK FREE Money-Back Guarantee: In case you do not like the service, you can get every penny back if you cancel within 30 days!
Now with an
exclusive 82% off
for the BestDroidplayer visitors.
Best AppLinked Codes
The AppLinked codes here are selected based on the quality of apps, the number of apps, app categories, and popularity as it drives developers to be more active. The stores are not necessarily listed according to preference, so feel open to give any of them a try.
1. AppLinked Code: 6464
AppLinked code 6464 is one we have to recommend to lovers of TV shows, movies, and Live TV. The code offers 40+ apps you can install, among them being several utility apps. The store's categories include Movies, TV Shows, Anime, and Live TV. The store allows you to download and install popular streaming apps such as TVTap, CinemaHD, Bee TV, Stremio, Aptoide TV, Swift Streamz, FilmPlus, Cyberflix, Rokkr, UK Turks, and more.
2. AppLinked Code: 727272
AppLinked Code 727272 is another of the best AppLinked codes, and it offers over 50 apps to users. The apps available here are of good quality, and they range from streaming apps to utility apps.
There's a diversity of apps you can choose from in categories such as TV shows, Sports, and Movies, among others. Some of the apps you will find in AppLinked store 727272 include FilmPlus, CinemaHD, Morpheus TV, Media Player, Mouse Toggle, Live NetTV, UK Turks, and Smart YouTube.
3. AppLinked Code: 5555
This store is developed by a YouTuber known as Free Tech, and it provides a wide of streaming apps. There are several categories in the store, such as TV Series, Players, Movies, and Live TV. The store provides 30+ apps to choose from, with some of them being  Ola TV, CinemaHD, Swift Streamz, RedBox TV, Cuco TV, Live NetTV, CyberFlix, Tea TV, Stremio, FilmPlus, and TVMob.
4. AppLinked Code: 7777
AppLinked Code 7777 is developed and managed by another YouTuber, Doc Squiffy. The store is quite small, but it offers great applications such as CinemaHD, Bee TV, UK Turks, Free Flix HQ, Aston Cine, and CucoTV. You will also find Jizztagram APK, an application that offers adult content. The types of apps in the store are Live TV, Movies, and TV shows.
5. AppLinked Code: 3333
AppLinked store 3333 has several quality APKs worth giving a try. The store is well filtered out into categories such as Movies, live TV, Documentaries, TV shows, sports, and Utilities, and it gives you access to over 10 apps. Some of the apps you will find in this AppLinked store include HD Streamz, TiviMate, Tea Sport Live, Ostora TV, Yacine TV, RedBox TV, Smart Tube, and more.
6. AppLinked Code: 4554
AppLinked Store 4554 is one of the best stores is offers a huge library of 130+ streaming apps to choose from. The store has apps in nearly every category that you can think of. You will find apps that offer TV shows, Sports, Live TV, Movies, and so much more. These are Cinema HD, UK Turks, Vudu, Xumo, Pluto TV, Popcorn Time, Plex, Stremio, Rokkr, Ola TV, Peacock TV, TiviMate, FilmPlus, Hulu, and HD Streamz.
The AppLinked store also provides many utility apps such as VPNs, browsers, launchers, players, and more. All apps come with detailed descriptions that let you explore new apps after getting a clear hint of what they offer.
7. AppLinked Code: 719778818
AppLinked Code 719778818 features 15+ apps, most of which are dedicated to Movies, TV shows, and live TV. The AppLinked store 719778818 has Bee TV, RedBox TV, CinemaHD, TeaTV, FilmPlus, UK Turks, Swift Streamz, Nova TV, FX File Explorer, among other quality APKs. You'll also find lots of modded ad-free apps for popular apps such as CinemaHD.
8. AppLinked Code: 4444
AppLinked Store 4444 only has about 15 apps and doesn't provide proper descriptions. However, it still lets users download apps such as Aptoide TV, X-plore File Manager, OTTplay, Aptoide TV, MX Player Pro, Vimu Media Player, and SmartTube Next, among others.
9. AppLinked Code: 8888
AppLinked Code 8888 gives you access to many APKs, with quite a number of them being Live TV apps. If you opt to use AppLinked Code 8888, you have approximately 30 apps to choose from in this store. The categories in the store include Live TV, Sports, TV series, movies, and more. Some popular apps you'll find are ESPN, Discovery+, Pluto TV, ShowMax, BBC iPlayer, Peacock TV, and Pluto TV.
10. AppLinked Code: 2021
We finalize our list of Best AppLinked codes with AppLinked Code 2021, a store meant for Kodi users. The store provides modded versions of the popular streaming app Kodi, otherwise known as Kodi forks. The apps there let you experience a different Kodi version that breaks the monotony and enhances your streaming experience. Some of the forks you'll find are The Crew, Funsterbe Kodi fork, and The Green Monster. You'll find multiple versions of the same fork.
Wrap Up
Since the shutdown of FileLinked, many users in the streaming community have been looking for applications that will enable the easy installation of apps using codes. AppLinked is one of the best alternatives, and the codes above should help you install almost any of your favorite streaming and utility apps. However…
Enjoy!