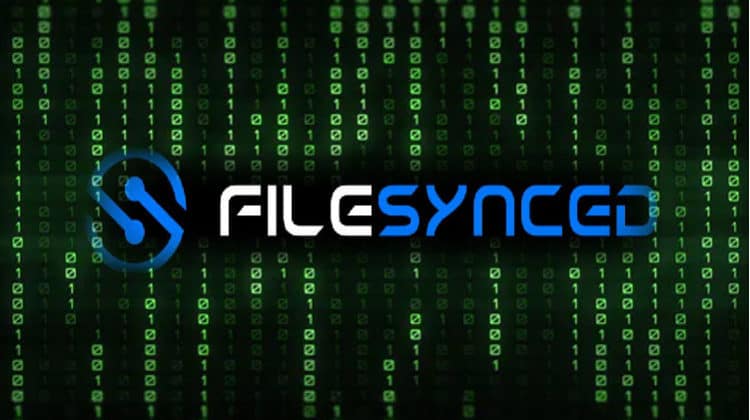 In this article, you get a list of the Best FileSynced Codes for your Android device or Firestick/ Fire TV.
Since the confirmation of the shutdown of the popular FileLinked, many of its users have been looking for alternative platforms that function similarly. FileLinked worked as a downloading tool; you could simply use numerical codes to access multiple apps rather than follow the lengthy process of typing in URLs for each app.
This closure of the popular app has led to the emergence of several FileLinked clones that have quickly gained traction among Firestick and Android users. FileSynced is among these, along with others such as Unlinked and AppLinked.
In case you are not familiar with the app, here's a quick primer.
What is FileSynced?
FileSynced is a clone of FileLinked that enables users to access multiple Apks through a single code. The app is an alternative for FileLinked; it offers even more thanks to extra features such as trending codes, previous codes, and downloads list.
The app has many stores that provide Kodi, Cinema APK, MX Player, Aptoide, Pluto TV, and many other excellent third-party apps. Different developers create the stores from across the world, and you can even create one with your favorite streaming and utility apps.
⚠ Caution: You'll Need a VPN
The disappearance of FileLinked highlights the need to take even more caution when downloading or using third-party apps. The apps hosted by FileSynced are not vetted, and some of them provide access to pirated files.
Consumption of such content can easily land you in trouble, so we highly suggest that you use a VPN at all times when you are streaming. A good VPN will ensure that nobody can tell what you are accessing or even track you down.
The VPN we Recommend
At BestDroidPlayer, we suggest that you use Surfshark. The VPN provides excellent privacy and security while ensuring that you stream without buffering.
Here are some of its features:
⚡ Superb Speeds: Guarantees a smooth live streaming experience.
🌍 Huge Server Network: You can connect to a nearby server for a fast and stable connection.
😲 UNLIMITED Devices: Connect dozens of devices at the same time!
🔑Unblock Anything: Safe access to censored apps, websites and torrent sites.
😎 Best in Privacy: The VPN doesn't keep any activity logs, and so your activities are only known to you.
🔐 Top-notch Security: This VPN uses AES 256-bit encryption and provides multiple protocols alongside other security features such as a kill switch, DNS & IPv6 protection and WireGuard.
💳 30 Days RISK FREE Money-Back Guarantee: In case you do not like the service, you can get every penny back if you cancel within 30 days!
Using the button below, you'll be able to
subscribe Surfshark in promotional conditions
.
Best FileSynced Codes
We have carefully selected the best FileSynced codes based on popularity, quality of apps, app categories, and the number of apps to save you the hustle. The codes are listed in no particular order or preference so that you can give any you like best a try.
1. FileSynced Code: 10000017
FileSynced Store: Steaming Apps
This is among the largest stores available on FileSynced, and you will have 100+ apps to choose from. You can use them to stream wide-ranging content, mainly TV Shows, Movies, and Live TV.
Some of the popular apps you will have access to using the code include Cinema HD, Bee TV, Smart YouTube, Kodi, VLC Player, CyberFlix, IPTV Smarters, and much more. There are also several utility tools.
2. FileSynced Code: 88888888
FileSynced Store: DreamLocator
DreamLocator store specializes in official apps that mostly require subscriptions, and it can be a great option if these apps are not available in your region's app store. The store has over 30 applications, including BBC iPlayer, Tubi TV, Peacock TV, Pluto TV, ITV Hub, Sling TV, Hulu TV, CBS, and DAZN. Apps are arranged in alphabetical order, so you won't have a problem getting what you are looking for.
3. FileSynced Code: 10000042
FileSynced Store: Scotty
Scotty FileSynced Store features 50+ apps that offer you various streaming content, including Anime, TV shows, Live TV, and Movies.
Some of the popular apps you will find in the Scotty FileSynced Store include Bee TV, Cinema HD, Cartoon HD, CyberFlix, and Film Plus. Feel free to navigate this FileSynced store to familiarize yourself with more apps available.
4. FileSynced Code: 55555555
FileSynced Store: LeeTV
The FileSynced developers have given YouTubers and former FileLinked code creators the power to customize their unique codes. FileSynced Code 55555555 is created by a YouTuber known as LeeTV.
Once you add this FileSynced store, you can watch TV and movies via the apps offered. The FileSynced Store is pretty small, with less than 15 apps, but you will still find favorites such as Aptoide TV, Kodi, Peacock TV, Mouse Toggle, and APKTime, among others.
5. FileSynced Code: 10000013
FileSynced Store: Dabs TV and Movie Options
As FileSynced is still a new app in the streaming community, the content offered is limited compared to the now-defunct FileLinked. Dabs TV and Movie Options is another small store, and it features just about 8 apps.
Some of the apps you will find in Dabs TV, and Movie Options FileSynced Store include UK Turks, Bee TV, Cinema HD, FilmPlus, Pluto TV. All the apps listed facilitate free streaming.
6. FileSynced Code: 20212021
FileSynced Store: DaBs Kodi Forks
Just from the name of this FileSynced Store, you can easily tell that this is one for Kodi fans. DaBs Kodi Forks FileSynced Store offers various Kodi Forks.
The store contains 18+ Kodi forks that you can use to experience a different version of Kodi. Some of the forks you'll find in the store are Slamious Kodi Fork, Green Monster Media Center, and The Crew Media Center Kodi Fork. All the forks have both 32-bit and 64-bit versions.
7. FileSynced Code: 10000008
Our final FileSynced Code in our list of Best FileSynced Codes is 10000008. As we mentioned earlier, this clone of the FileLinked app is fairly new; hence the range of FileSynced Stores to choose from is still small. FileSynced Code 10000008 offers you just a single app which is Tivimate.
Tivimate is ranked as one of the best IPTV Players, so feel free to check it out.
How to Install FileSyced on Firestick & Android TV Box
Wrap Up
FileSynced is an app that will easily enable you to install 3rd party apps on your Android or Firestick device by entering a FileSynced Code. With the guide above that gives you the best FileSynced codes, you should be able to try out a wide range of apps. However…
Enjoy!