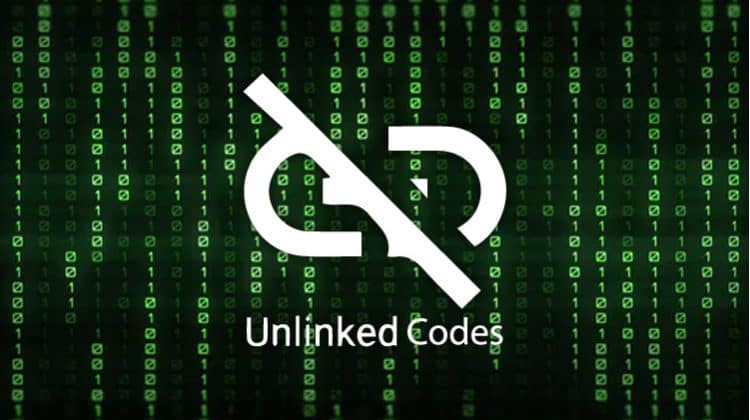 Looking for the best Unlinked codes? This is your one-stop guide!
Unlinked is an excellent replacement for FileLinked, the popular downloading app brought down by copyright authorities. Unlinked works similarly to its predecessor in that it uses codes but is even better in terms of its interface and features.
Once you add a code, the store will be saved on your app until you delete it. Most stores will then allow you to sort apps according to various custom categories and in alphabetical order. All files accessed through the app are protected with end-to-end AES 256-bit encryption.
Several popular FileLinked developers have already come on board to create Unlinked stores that you can use to access streaming apps such as Kodi and Stremio and even utility apps. However, without the right Unlinked codes, you may fail to understand the hype behind this app. Thankfully, we are here to ensure you have the best streaming experience while using your Firestick or Android device. This guide shows you the best Unlinked codes.
⚠ Caution: Stream Safely!
The disappearance of FileLinked highlights the need to take even more caution when downloading or using third-party apps. The apps hosted by Unlinked are not vetted, and some of them provide access to pirated files.
✋ Consumption of such content can easily land you in trouble, so we highly suggest that you use a VPN at all times when you are streaming. A good VPN will ensure that nobody can tell what you are accessing or even track you down.
The VPN we Recommend
At BestDroidPlayer, we suggest that you use Surfshark. The VPN provides excellent privacy and security while ensuring that you stream without buffering. Here are some of its features:
⚡ Superb Speeds: Guarantees a smooth live streaming experience.
🌍 Huge Server Network: You can connect to a nearby server for a fast and stable connection.
😲 UNLIMITED Devices: Connect dozens of devices at the same time!
🔑Unblock Anything: Safe access to censored apps, websites and torrent sites.
😎 Best in Privacy: The VPN doesn't keep any activity logs, and so your activities are only known to you.
🔐 Top-notch Security: This VPN uses AES 256-bit encryption and provides multiple protocols alongside other security features such as a kill switch, DNS & IPv6 protection and WireGuard.
💳 30 Days RISK FREE Money-Back Guarantee: In case you do not like the service, you can get every penny back if you cancel within 30 days!
Get the VPN at 82% off!
How to Install Unlinked on Firestick & Android TV
Best Unlinked Codes
This guide gives you a list of the best Unlinked Codes. We have selected the stores based on popularity, the number of apps within a store, the quality of the apps, and categories within the store. However, it's important to note that the apps are not necessarily listed in terms of quality. Feel free to try out any of the Unlinked codes listed here.
1. Unlinked Code: 12341234
Unlinked Store: IPTV SuperStore
IPTV SuperStore starts us off as it is the ultimate UnLinked store. The store provides 360+ apps grouped into 19 categories. These include Live Sports, Video Players, Live TV, Movies, TV Shows, Browsers, Music, IPTV Players, Tools, and Utilities. The store is well-stocked with streaming apps, with most of them having both the original and ad-free versions.
Some of the apps you will find in this massive Unlinked store include Film Plus, Morpheus TV, Nova TV, Bee TV, Filmzie, Cinema HD, Ola TV, Stremio, Pluto TV, Ocean Streamz, Spotify, Mouse Toggle, Rokkr, and Kodi. You'll find pretty much every popular app here!
2. Unlinked code: 44444444
Unlinked Store: Stream & Tech Now
Stream & Tech Now was a popular developer on FileLinked, and their store begins our list of the best Unlinked codes. The store has 100+ applications that are well categorized into Movies & TV Shows, Sports, Kodi, IPTV, YouTube, Kids Items, Media players, and so much more.
Examples of apps you can download using Unlinked code 44444444 include Apktime, Ymusic, Cinema HD, UK Turks, TV Tap, BeeTV, FreeFlix, Stremio, and Ocean Streamz. One of the best features about Stream & Tech Now Unlinked Store is a modded ad-free version of apps and the developer's original apps.
3. Unlinked code: superapps
Unlinked Store: Mega APP Pack
Pin: 911911
Mega App Pack provides users with 50+ apps. The apps in the store are not grouped into categories, but they mostly specialize in Live TV, and Movies & TV Shows. Some streaming apps that you can download using Unlinked code superapps include Red Box TV, USTV, Cinema HD, TV Tap, Tubi TV, UK Turks, Plex TV, Bee TV, and ZiniTevi.
4. Unlinked code: 55555555
Unlinked Store: Apps 'R' Us
Another excellent code to use in the Unlinked app is Unlinked code 55555555. This Unlinked code gives you access to 50+ popular streaming apps, grouped into Live TV and Movies & TV shows. Some of the apps supplied by the Unlinked store are Flixoid, Nova TV, Bee TV, TV Tap, Cyberflix, Cinema HD, Cartoon HD, and Aptoide TV. You'll also find several utility apps such as Virus Total and Blockada.
5. Unlinked code: firestick
Unlinked Store: Newtech Apps
Offered by New Tech, Unlinked code firestick is another fantastic code to use to download third-party apps. The store is well-packed with popular streaming APKs. It has categories that will make it easier for you to find your preferred app, and they include Live TV, Sports, Kodi, Firestick tools, TV shows, and Movies.
The Unlinked store has 20+ apps. You will find some popular streaming apps such as Swift Streamz, Live Net TV, Bee TV, TV Tap, Kodi, Cinema HD, Cuco TV, and more.
6. Unlinked code: 56001333
Unlinked Store: Hidden Gem
The Unlinked code 56001333 enables you to access over 30 applications found in the Hidden Gem library. The Unlinked store has several good-quality apps that you can try out. It has 3 categories which are Movies & TV Shows, Live TV, and Media Players.
The Hidden Gem store's popular apps are Live Net TV, Tea TV, AOS TV, Bee TV, Media Lounge, Cinema HD, Dofussports, Film Plus, Cyberflix, Movie HD, Nova TV, and Stremio.
7. Unlinked code: 90D311FE
Unlinked Store: Movies/ TV Shows
Just as the store's title suggests, this is an Unlinked Store dedicated to Movies and TV Shows APKs. One of the best features of Unlinked store 90D311FE is that it offers both the original app created by the developer and an ad-free version of several apps. This store has 40+ apps, such as Cinema HD, Anime World, Cuco TV, Film Plus, Ocean Streamz, Nova TV, Tea TV, or Zona.
8. Unlinked code: 7cd6a4f1
Unlinked Store: Premium APPS
Pin: 911911
Unlinked store 7cd6a4f1 is a password-protected store that has just 8 of the most popular applications. If you are just getting started on codes or streaming Apks, this can be a great start as you will still be able to stream Live TV, Movies, and TV series for free.
The apps offered in the Premium APPS store are Cinema HD, Bee TV, FilmRise, Film Plus, Tea TV, TV Tap, HD Streamz, and Tubi TV. The excellent bit is that all these are ad-free versions of the various apps.
9. Unlinked code: EB2E4A4C
Unlinked Store: Seenys APK Store
Seenys APK Store is quite a huge store that features 60+ apps. All the apps in the store can be accessed simply through its various categories, including Music, TV Shows, Films, YouTube, Browsers, Live TV, and VPN.
Examples of apps found in Seenys APK Store in several categories mentioned earlier are Cinema HD, Film Plus, Cyberflix, Bee TV, Media Lounge, UK Turks, Typhoon, Chrome, Smart YouTube, etc. UFO VPN, and Viva TV. The app also offers several ad-free versions of popular apps such as Cinema HD, Nova, Media Lounge, and Red Box TV.
10. Unlinked Code: 9135f6a0
Unlinked Store: Utilities
Just like the store name suggests, Unlinked code 9135f6a0 is meant to offer utility apps such as app stores, cleaners, and launchers. The store currently has 7 apps, but we expect this number to grow as it gains popularity. The apps you can install through the Utilities store are Aptoide TV, APK Time, Fast Task Killer, Wolf Launcher, Leanback on Fire, DB Assistant, and Boost Game.
Wrap Up
UnLinked is easily the best clone for FileLinked, thanks to its awesome interface and ability to organize apps into categories. Even more important, there are lots of developers that have come on board to create awesome stores. This guide shows you some of the best. However…
Enjoy!