Netflix has been providing users with great content for many years, something that has made it gain over 180 million subscribers over the same period. The recent surge of streaming services has seen the streaming giant shift more towards original content, but there are thousands of titles from other networks that are licensed according to regions. This guide illustrates how to change Netflix country and access more content.
One of the biggest issues among Netflix subscribers is that the streaming platform offers different content for different countries, with some libraries being very limited. For example, according to Finder, Netflix US currently has 1761 TV shows and 4091 movies. On the other hand, Netflix UK, which is one of the biggest libraries, only has about 542 TV shows and 2426 movies. Some countries even have a total of fewer than 600 films and TV shows!
Apart from that, even Netflix US lacks some titles that are available in other regions. For example, the streaming giant lost the battle for the (still) popular Friends in 2019, making it unavailable in the US but still available in other countries.
The One Where We Have To Say Goodbye.

We're sorry to see Friends go to Warner's streaming service at the beginning of 2020 (in The US). Thanks for the memories, gang ☕

— Netflix (@netflix) July 9, 2019
This makes changing your Netflix country a handy trick. In this guide, we'll show the two most effective ways you can use to change the country on Netflix and unlock catalogs and titles.
Why Netflix Offers Different Catalogs
Although Netflix offers its services to users in 190+ countries, it's not possible to provide the same content everywhere. This is because content producers usually license content depending on the region, and it's not easy for providers to share rights for the same content in the same region.
To effect these geo-restrictions, Netflix first checks your IP address when you log in or open their app, and again when you start streaming.
How to Change Netflix Country
There are two effective means of changing your Netflix library:
Using a VPN is the most popular option. However, Netflix started blocking VPN and proxy access in 2016, rendering most of these services ineffective in unblocking Netflix. Today, only a few VPNs are able to stream on Netflix, and we'll show you the best of the bunch.
The VPNs listed here function as a 2-in-1 service, providing Smart DNS as a useful alternative for changing Netflix country, especially on devices that do not support VPNs.
Change Netflix Country with a VPN
VPNs help you change your Netflix location by changing your IP address and assigning you one belonging to the country you'd like. To do this, all you need to do is connect to a server connected to that country.
However, the Netflix VPN ban severely limits the VPNs you can use. They do this by blacklisting IP addresses belonging to VPNs, information which is collected by third-party IP information companies. This database is frequently updated, and even new VPN servers only last a few days or even hours!
When you try to stream with a blacklisted IP address or proxy, all you will get is the famous "Netflix Proxy Error."
To avoid this, some VPNs maintain Netflix-specific servers, which are frequently updated with new IP addresses. One of the best VPNs at this is CyberGhost VPN.
CyberGhost VPN Netflix Streaming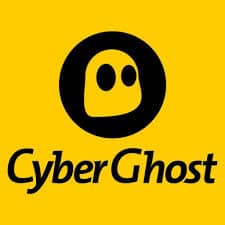 CyberGhost is one of the best VPN for Netflix as it offers the following:
Dedicated Netflix streaming servers for various countries
Smart DNS option
Great speeds
To stream Netflix using the VPN:
Create a CyberGhost account (Here's a special discount for BestDroidPlayer readers)
Install the app for your device
Log in using your credentials
Connect to one of Netflix servers available.
CyberGhost VPN has special servers categorized as "Torrenting" and "Streaming." For Netflix, use the streaming option.
Available Netflix catalogs include:
US
UK
Germany
Japan
Netherlands
France
Other countries (trial & error)
After connecting to a server, you will be able to access content only provided in that specific location.
Users can also unblock other streaming services such as Disney+, BBC iPlayer, Hulu, YouTube Premium, Crunchyroll, ZDF, CBC, and ESPN+ among others and the best of all at an unbeatable quality/price ratio:
Best Deal: $4.99 $2.11/month.
45 Days Money back guarantee!
To subscribe, you can take advantage of our exclusive 83%discount, and you will be eligible for a 45-day money-back guarantee!
 Unblock Netflix with CyberGhost
Apart from CyberGhost, you can also opt for the following VPNs.
---
ExpressVPN
ExpressVPN is an industry leader and one of the best VPNs for Netflix. The VPN is known for its superb speeds, excellent performance, and word class customer support. In terms of streaming Netflix, the ExpressVPN provides the following catalogs:
UK
Canada
Germany
France
Japan
Netherlands
South Korea
India
Brazil
Australia
The VPN servers are not labeled in terms of streaming, but their customer support is always quick to point out the working servers to users. And just like CyberGhost, the VPN comes with a Smart DNS functionality.
ExpressVPN's only concern among users is its pricing, but you can take advantage of our exclusive 49% discount and sign up for the VPN.
Unblock Netflix with ExpressVPN
---
SurfSharkVPN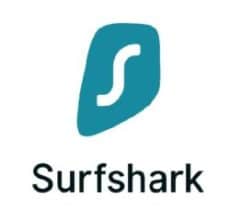 SurfShark has only been in the market for a few years, but it's already one of the best VPNs for Netflix. The VPN is a favorite among the streaming community due to its excellent speeds, as well as its unique server-level smart DNS functionality.
Once you get an account, you just need to install and connect to any server in the following countries to get the specific library:
US
UK
France
Netherlands
India
Italy
Japan
South Korea
Poland
Australia
If you'd like, you can just connect to any server near you (apart from the above mentioned), and you will be automatically redirected to Netflix US!
SurfShark provides a cheaper alternative as you can get the VPN at just $1.99 a month with our special discount.
Unblock Netflix with SurfShark
How to Change Netflix Country with Smart DNS
Smart DNS is a great option for unblocking Netflix, especially if you use devices such as a Smart TV, PlayStation, Xbox, etc. to stream on Netflix. This technology allows you to simply change your DNS server and unblock content, without necessarily changing your IP address.
One of the great advantages of using a Smart DNS is that it doesn't lower your speeds, something which is synonymous with VPNs. There are companies that specifically offer Smart DNS for streaming, but we suggest you go for a VPN with a Smart DNS option. This gives you flexibility and ensures you can always stream and browse privately and securely with your VPN.
To configure your Smart DNS, you will need to log in to your VPN account on the browser. If you have chosen between the options we provided above, you will see the Smart DNS option. From there, you will be required to activate the IP address of your network so that the DNS can work.
After that, just pick the country you'd like, and you can use that IP address as your new DNS.
Each of the above VPNs provides manuals for various popular devices, but generally, just go to the network settings and choose manual under "DNS." You can then change the default one to the one you have chosen.
Note that you can also use Smart DNS on smartphones if you do not wish to connect your VPN.
Netflix Proxy Error
Once in a while, you may encounter the Netflix proxy error. This can be for various reasons:
You are using a VPN, proxy, or Smart DNS that doesn't work with Netflix
Netflix has blocked the server you have been using.
For the first issue, you need to pick your VPN properly. CyberGhost, ExpressVPN, and SurfShark VPNare are always reliable.
In case you encounter an issue while using any of the above, you can always contact customer support through live chat, and they will let you know the servers that are working at that particular time. You can also use trial and error.
Will Netflix ban me for using a VPN?
Can I use a Free VPN to stream on Netflix?
Free VPNs can be useful when you simply want to change your ISP and browse, but they can't help you unblock Netflix or even in general streaming. This is because they are usually slow due to either speed caps or overcrowded servers, and they are also highly limited in terms of bandwidth.
Apart from that, free VPNs can't keep up with the cat and mouse game played by Netflix and VPNs as they don't have the resources to refresh their IP addresses frequently. If you are on a budget but you'd like to unblock Netflix, we suggest that you go for SurfShark VPN at just $1.99 a month.
Wrap up
Regardless of your physical location, you can always unlock more Netflix titles simply by changing your location. However, the trick comes in choosing the right VPN. The above options are the best VPNs for Netflix, and you can choose any that best suits you. They all come with a Smart DNS option, which you can use to stream without any speed loss.