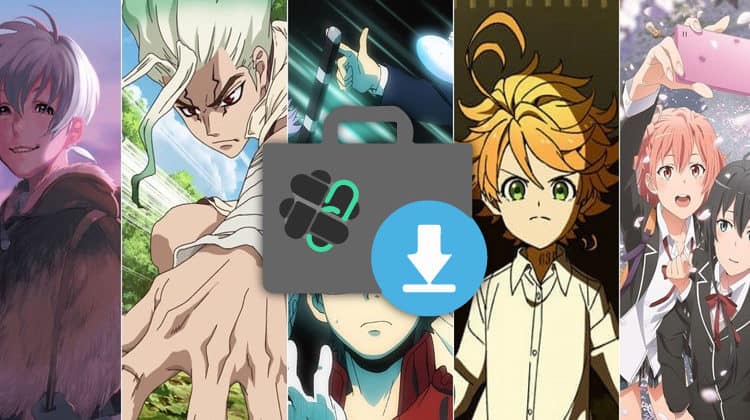 Streaming anime content can either be an enjoyable thing or a nightmare, depending on how you go about it. There are several ways to get anime content, but not all guarantee you a worthwhile experience. This is why as a lover of animated works, you ought to find the right platform that works for you and stick to it. FileLinked stores are carved out with just that in mind.
These stores come with tailored applications that ensure you get the best experience as a user. In addition to reliability, they are also streamlined in terms of access and compatibility with your streaming devices. What more could you possibly ask for besides maybe a bowl of popcorn?
This guide contains suggestions of the best FileLinked stores for anime. These stores will offer you the apps you are looking for and provide you with other helpful bonus applications and files.
⚠ Caution: Beware of some third-party apps
FileLinked users need to be careful about the apps they access. Though we are talking of the Best Stores for anime, some of the apps available via FileLinked codes provide access to illegal streams, which can easily put you in trouble with your ISP or copyright trolls. Further, some servers that host the links are not safe, so you need to secure your connection with a VPN.
A VPN helps you stream privately and securely by encrypting your traffic and spoofing your IP address. However, the VPN you choose will play a huge role in your privacy, security, and overall streaming experience.
The recommended VPN
The best VPN for streaming at the moment is Surfshark, and below is why we recommend it.
⚡ Superb Speeds: Guarantees a smooth live streaming experience.
🌍 Huge Server Network: You can connect to a nearby server for a fast and stable connection.
😲 UNLIMITED Devices: Connect dozens of devices at the same time!
🔑Unblock Anything: Safe access to censored apps, websites and torrent sites.
😎 Best in Privacy: The VPN doesn't keep any activity logs, and so your activities are only known to you.
🔐 Top-notch Security: This VPN uses AES 256-bit encryption and provides multiple protocols alongside other security features such as a kill switch, DNS & IPv6 protection and WireGuard.
💳 30 Days RISK FREE Money-Back Guarantee: In case you do not like the service, you can get every penny back if you cancel within 30 days!
On top of the above, Surfshark is
currently offering a 82% discount
to all BestDroidPlayer readers, cutting the price to an
affordable value of
:
Special Offer: $12.99 $2.30/month
30-Days Money-Back Guarantee
You can use the link below and take advantage of this exclusive offer.
Best FileLinked Stores for Anime
1. The Fire TV Sticks FileLinked Store
FileLinked Code – 71607934
PIN – N/A
The Fire TV Sticks FileLinked Store is simply one colossal stop shop hosting well over 200 files and applications. The apps it hosts are best known for offering streams compatible with Fire TV and various Android streaming platforms.
As you would expect from a store this large, the repository is quite comprehensive and, of course, impressive. The shelves in this store contain movies, games, Live TV, media players, adult content, and VPNs. The apps that support Anime streaming and downloads from this store include Crunchyroll, FireAnime, Anime DLR, FreeFlix HQ, and Funimation.
The store also has modded applications tweaked to extend functionality and add convenience. Needless to say, an explorative tour in this store is worth considering if you are an Anime fan.
2. The Dr. Venture FileLinked Store
FileLinked Code – 27256340
PIN – N/A
This FileLinked store from Dr. Venture fares pretty well in terms of its hosts' files. It packs a good blend of both streaming apps and utilities. The store has a decently themed setup, and its apps are regularly updated. In total, there are just over 130 files hosted on the store.
Streaming apps such as Fire Anime, HitAnime, Anime DLR, and Stremio will help you unlock a whole new Anime world. There are also additional utility apps such as MX Player, VLC Media Player, Brave Browser, Kodi add-ons, Puffin Browser, AdBlocker, and sports apps that could tickle your fancy. No doubt the Dr. will have the right prescription for you once you pay a visit.
3. The Amazon Fire Android FileLinked Store
FileLinked Code – 76705196
PIN – 3223
The Amazon Fire Android FileLinked Store is a nicely assorted store with more than 140 applications. A bunch of them like AnimeFox, Anime Glare, Anime Online, and Anime World make sure you always have access to Anime content whenever you want.
The store stretches to other streaming and non-streaming genres, perfect for when you need to complement anime with something different. These include watching sports, live TV, other movies, and media players.
4. The Stream & Tech Now FileLinked Store
FileLinked Code – 51829986
PIN – N/A
The Stream & Tech Now store checks in all boxes that make a store a good option for getting Anime stuff. Its repository has over 500 applications that include the essential ones for streaming animated works. These include FireAnime, AnimeHD, AnimeDLR, AnimeWorld, AnimeGlare, and more.
The store also features a couple of modded apps that have been fine-tuned to eliminate ads and make your streaming experience even better. Some of these apps are popular streaming apps such as Bee TV and Cinema HD. This store has just got to be on your list if you want a positive Anime experience.
5. The Stream It All FileLinked Store
FileLinked Code – 67664537
PIN – N/A
The store's name says it all. The Stream It All FileLinked Store has got to be the cord-cutter's dream, and it's also one of the best FileLinked stores for anime. It is versatile in range, presenting a wide selection of useful applications. Some of the store's apps that deliver the best anime content are Crunchyroll, Fire Anime, Anime Glare, AnimeFix, and AnimeDLR.
The store also houses other applications that offer different services to you, such as apps modded to eliminate advertisements. These include apps for live TV apps, sports apps, gaming apps, and even Kodi add-ons and music players.
6. The iTrustStream FileLinked Store
FileLinked Code – 32364318
PIN – N/A
The iTrustStream FileLinked Store doesn't have a large repository like some popular names in this category. However, the bunch of applications it hosts get the job done. Streaming apps and other utilities make up the bulk majority of the items present in the store.
Some of the store's streaming apps for anime and other content are Gotardo Anime, Fire Anime, RK Anime, and Anime DLR. It also hosts other apps like VPNs and adult content, live TV, and sports.
A whole world of anime and more
There are several FileLinked codes on the internet, and it is not exactly easy to narrow down the options for anime. We have taken the time to filter the options and come up with the best FileLinked stores for anime. Our recommendations will unlock the door to thousands of anime titles.
Finally, we also recommend a visit to our extended list of the best filelinked stores for further information on other apps.
However, we also have to remind you to stay cautious. Always use a good VPN like Surfshark whenever you want to stream using third-party apps such as those listed above. This will help you to stay private and avoid any copyright issues.
Enjoy!