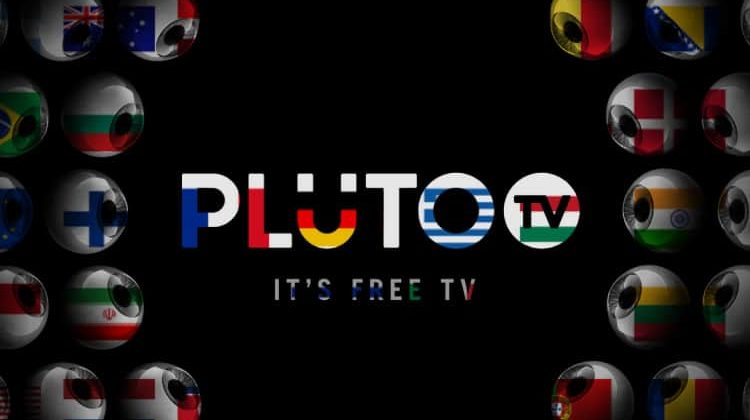 Cord-cutting has become quite popular, with many people preferring to get their content via streaming services instead of relying on traditional cable TV. This has led to fierce competition in the streaming market, something that has worked quite well for content consumers. However, while most of these services like Netflix and Prime Video require a subscription to use, there are still some very good options that you can use for free. Pluto TV is one of the leading free streaming services, and it boasts a very unique structure of operation. This guide will show you how to watch Pluto TV outside the US.
What is Pluto TV?
Pluto TV is an American online streaming service that started in 2013. The platform provides free content from various providers and as at the end of 2019, it averaged 22 million users a month. The streaming platform has a huge library of content, and it is structured more like the traditional pay-TV model, although it also has on-demand content.
Pluto TV currently has more than 250 channels as of April 2020 and has partnerships with 170 content providers. There are lots of live TV channels, movies, TV Shows, and other videos that users can enjoy on-demand.
The platform's content is organized into categories such as:
Featured
Movies
Entertainment
News
Sports
Kids
Comedy
Binge Watch
Latino
Music, and more.
Pluto TV is completely free and ad-supported.
Where is Pluto TV Available?
For many years, Pluto TV was only available in the US. However, the platform has recently expanded to Europe and Canada, although it's still not available in many regions.
Nevertheless, due to copyright restrictions, regions outside the US only get a fraction of the channels and content that is available to American viewers. For example, even though Pluto TV is planning to launch in Latin America, it will only launch with content from 17 providers, whereas the US has content from 170 providers.
This means that if you want to enjoy Pluto TV, you need to change your virtual location.
How to Watch Pluto TV outside the US
To evade the geo-restrictions placed by Pluto TV, you need to change your location to appear as if you are connecting from the US. The best and most effective way to do this is by connecting to a VPN.
Short for Virtual Private Network, a VPN works by encrypting your traffic and then securely tunneling it to a VPN server of your choice. This server then changes your IP address and lets you connect to the internet, instead of using your ISP server.
For Pluto TV, all you need to do is get a good streaming VPN like Surfshark and then select a server based in the US.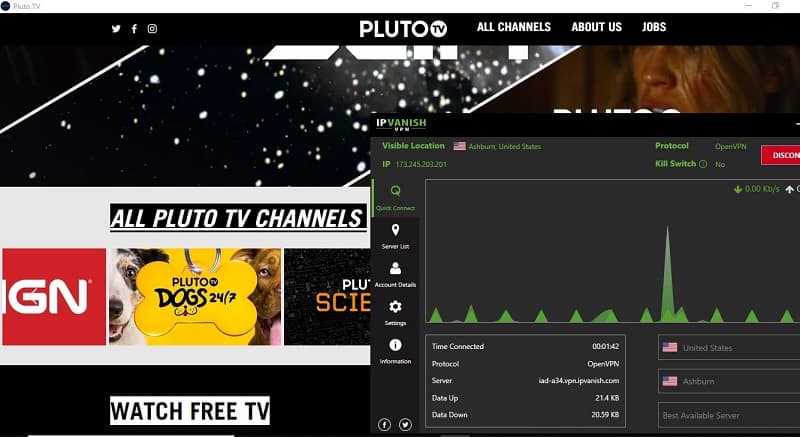 The VPN will then tunnel your traffic to this server to allow you to connect to the internet as if you are in the location where the server is located. From there, Pluto TV and other streaming services will then think that you are in the US and provide you with full access to the streaming service.
The reason we recommend Surfshark for Pluto TV is due to the VPN's excellent streaming capabilities that include:
Excellent speeds
Zero logs policy
Many servers in the US
Easy to use apps
Top-notch encryption security
100% percent money-back guarantee.
To get you started with Pluto TV, BestDroidPlayer is currently offering an exclusive 82% discount. After subscription, you will still be eligible for a 100% money-back guarantee.
Unblock Pluto TV with Surfshark
Can I Use a Free VPN with Pluto TV?
Unlike streaming services like Netflix, Hulu, and BBC iPlayer, Pluto TV does not block VPN services. However, this does not mean that you can use any VPN to stream on the service.
Free VPNs usually have lots of limitations that include:
Limited Bandwidth: Almost all free VPNs limit bandwidth to either entice users to upgrade or control the use of resources. This makes the VPNs not ideal for streaming, which requires lots of bandwidth.
Slow Speeds: Free VPN services usually have speed caps that limit your speeds. Apart from that, they are also used by many other users and have few servers, which means that you won't have a seamless streaming experience.
Poor Privacy & Security: You do not want to gain a few advantages of using a VPN at the expense of your privacy and security. Free VPNs usually collect your data, and most of them sell it to third parties for a profit. Apart from that, free VPNs have also been proven to have been used for spreading malware.
If you want to watch Pluto TV outside the US but you are on a budget, we recommend that you go for a fairly priced premium VPN like Surfshark – some can be quite expensive. You can even save further by using our exclusive discount! Click here to get 82% discount.
What Devices Support Pluto TV?
One of the biggest strengths of Pluto TV is the huge number of devices supported by the streaming platform. You can install Pluto TV on:
Amazon Fire Stick & Fire TV
Android
iOS
Roku
Xbox One
Play Station
Windows
Mac OS
The platform can also be used with Chromecast and web browser.
How to Install Pluto TV on Firestick
Streaming on Pluto TV
To get started on Pluto TV, all you need is the streaming app (or even a web browser) and a VPN if you are outside the US. To enhance your streaming experience, you can also create an account, which should take less than a minute.
From there, you now need to fire up your VPN to watch Pluto TV outside the US. You can then enjoy Live TV as well as on-demand content free of charge!
Wrap up
Although Pluto TV mostly offers its content in the US, you can also enjoy the free streaming platform regardless of your location. The guide above shows you the best and easiest way to do that with the assistance of Surfshark VPN, one of the best VPNs out there.