The content offered by Netflix to subscribers in India is different from that offered to subscribers in the US. In this article you will learn how to watch US Netflix in India.
About four years ago, Netflix introduced its services in India. Since then you can enjoy various TV shows and movies as long as you have internet access. India is the home of the Bollywood genre, Holi festival, and Mahatma Gandhi, but unfortunately, it doesn't have the US Netflix library. The content offered by Netflix to subscribers in India is different from that offered to subscribers in the US.
Netflix India offered about 7% of the same content as Netflix US in the early days when it got to India. Up to date it still lags in terms of offerings. This discrepancy is primarily due to licensing issues, as we shall see in a minute. US Netflix arguably has the best library with a catalog of assorted content. Netflix subscribers from India are, however, blocked from accessing this content.
This restriction can be infuriating for Indians wishing to watch some TV shows/movies unavailable in their region. The same is the case too for US citizens who have traveled or moved to India as they are barred from the content.
Why US Netflix can't be accessed in India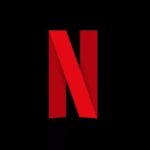 Netflix owns part of the libraries they offer, but not all of it. So what happens is that, it acquires movie & TV show content by licensing them from film studios and TV networks. These licensing contracts often subsume clauses that restrict viewership in some regions. This means that Netflix has to negotiate another contract to provide the content to a different region.
It is this geographical licensing restriction that makes the US Netflix library inaccessible to subscribers from India. If Netflix allowed access to libraries in a region where they don't have a licensing agreement, they'd be liable to legal and, subsequently, financial fines. Being the case, Netflix is required to block access to Indian subscribers from US Netflix.
In other cases, the film studio or TV network may have sold streaming rights in your location to a different streaming service provider. You'll notice that the X-Men franchise title Logan is not offered in India. It is because the exclusive rights were acquired by Hotstar. Withal, the movie is offered in US Netflix.
How does Netflix block subscribers from watching US Netflix?
Netflix will avail of content to you depending on the location associated with your system's IP address. In India, you will only get content allocated to Netflix India. That is to say, you are barred from accessing the top-rated movies and series in US Netflix.
Further, the streaming service monitors your IP address and routes only the specified traffic to you. However, that doesn't necessarily mean you can't overcome these restrictions. Follow along as we show you how to watch US Netflix hassle-free.
The Easy Way to Watch Netflix US in India
Remember the IP address and location relation? Alright, keep it in mind because here is where things get interesting. Your connection request should show that you are somewhere in stateside to watch US Netflix. This way, Netflix will offer you the US library.
So, how do you get the request to show you are in the US? Conventionally, you'll have to in the US physically, but that is not the only option. The alternative is using a VPN service to obscure your location and instead show a different location. Here arises the problem – there are many VPNs in the market today, but not all will bypass Netflix's geo-restriction.
If you are wondering why that is so, it is because Netflix is familiar with the VPN stratagem. To that end, it has VPN-detecting software to block VPN usage. Worry not, below we've sampled the best VPNs that will do the trick.
How does a VPN give you access to US Netflix Content
By connecting to a VPN server in the US, your internet connection will be tunneled through the server and reflect that server's IP address. Netflix will thus think you are in stateside and not at your house in India when you log in to your account.
The streaming service will then route your connection to the US version of Netflix. Just like that, you'll have the whole library of movies and TV shows to binge.
Don't forget, Netflix has a detection algorithm and filter system to identify when a subscriber is using a VPN. When they do, they block that IP address. This is why we advise using any of the VPN from our recommended section.
Checklist for choosing the best VPN
The VPN must be able to unblock US Netflix. If the VPN can unblock other streaming services, that's a plus.
It should have fast and importantly reliable internet speeds for a no-buffering experience
It should have solid encryption protocols
Allow for multiple simultaneous connections
The VPN we recommend: CyberGhost VPN, and here is why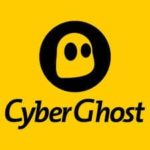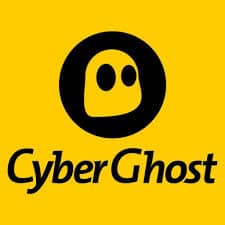 Of the VPNs we have tried, CyberGhost comes out at the top. The VPN checks in all the areas of concern. Besides offering fast and reliable connections, it has several servers in the US you can choose from. CyberGhost unblocks Netflix as well as other streaming service providers and has a zero-logs policy. Furthermore, this VPN service uses a military-grade 256-bit AES encryption, has a kill switch, and supports P2P traffic. Other features include secure protocols, preconfigured profiles, DNS and IP Leak Protection, and an excellent customer service. CyberGhost VPN offers a 45-day money-back guarantee.
We've managed to get a lucrative discount for our readers.
Click here to save 79% off CyberGhost now!
Best CyberGhost VPN features:
Unlimited bandwidth and highest possible speeds
Biggest VPN server network of 6100 plus VPN servers
P2P/ torrenting dedicated profile
Unlocks various streaming services
Simultaneous connections of up to 7 devices
45-day money-back guarantee
Other excellent alternatives include NordVPN, ExpressVPN, and SurfShark. They follow closely and are just as good for unblocking geo-restricted US Netflix.
How to unblock US Netflix with a VPN
The processing of accessing US Netflix using a VPN is simple.
Here are the steps to watch US Netflix in India or anywhere in the World:
Signup for a CyberGhost VPN account, Click here to save 79% off!
Download and then install the VPN application to the device you use for streaming. You may need to restart your device after the installation in some cases.
Launch the VPN, log in and choose any US Netflix server.
After the connection is set, sign in to your Netflix and enjoy the US library at the comfort of your house.
Wrap Up
With the above guide, you can catch up on any TV shows/movies from the US library. You can even recommend your new favorite titles to your friends living in stateside.