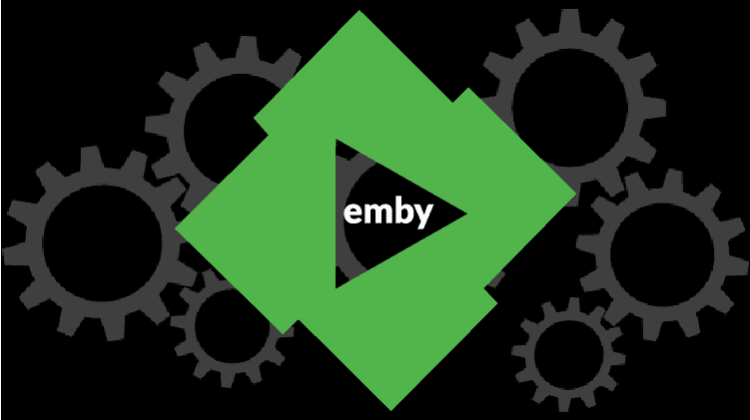 Plugins are a way to easily expand applications, and the same applies to Emby, thus this article on How to Install Emby Plugins to expand its usability and streaming capabilities.
Choosing the right media player – Kodi, Emby or Plex can be difficult in itself. Just as complicated and difficult is trying to determine which plugin is the best one for your needs. We've tried to make things a bit easier for you by highlighting the best plugins based on your requirements across each platform.
Of course, once you know which plugin is good, the next step is learning how to install it! This post aims to guide you through the Process of Install Emby Plugins in a clear and concise manner. Instead of using a trial-and-error method that can take days to figure out, use this method to download Emby and a variety of the available plugins.
Why You Need a VPN With Emby?
Why are we talking about such subject in an article on How to Install Emby Plugins, you might be asking. One thing you don't want to do is stream any type of media without a VPN. A VPN or virtual private network protects you and your information from online predators who are interested in stealing your information, such as credit card numbers, phone numbers, and other sensitive information, such as your address and your social security number. People can use your information to open credit cards in your name and max them out.
Instead of waving your information around unprotected on the internet, stay safe and secure by using a VPN.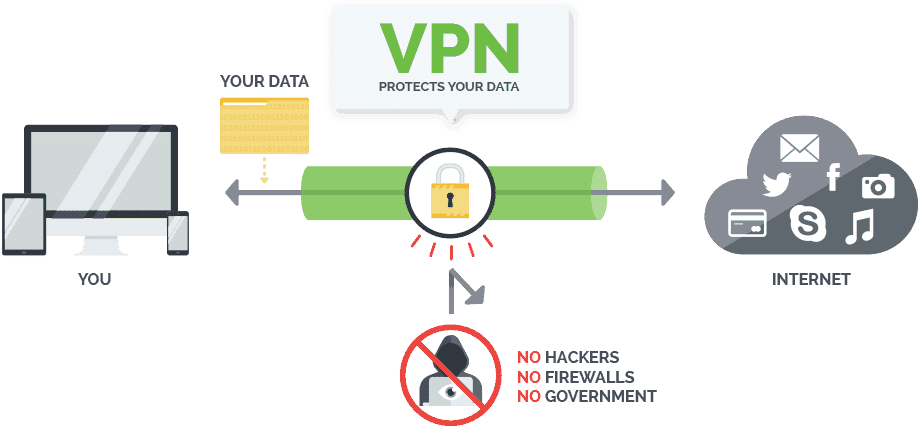 A VPN protects you a variety of ways, with the primary focus being security. A Good VPN like Surfshark can be used across multiple devices in your home, which adds an extra layer of security for your entire home, and peace of mind.
A virtual private network allows you to remain anonymous on the internet. Wherever you go on the internet, no one knows who you are or what you are doing. No one can steal your information because your IP address is blocked. VPNs are especially great to use when you are using a public Wi-Fi connection. Although the internet connection is not secure, meaning it is an "open" network, a VPN  like Surfshark, protects your information and blocks people from accessing your important information. This is especially important if you connect to the internet from public networks like hotels and cafes.
Using a VPN saves you a ton of money. Recovering from identity theft costs thousands of dollars. Even if you have this type of money sitting around in a bank account, it's your hard-earned money. You don't want to have to spend every penny on proving you are who you say you are. Using a VPN like Surfshark, eliminates identity theft issues and many more.
Of course, this information is all just common sense but VPNs matter, even more, when you talk about streaming. While security is still important, more important is anonymity. You see many of the streams that you access and come across might share copyrighted content. Now depending on where you live in the world, this could be an issue and in some jurisdictions could lead to hefty fines or even jail! With a VPN like Surfshark in place though, this is something you do not need to worry about.
You see, Surfshark offers a no-logging policy which means that all of your activities online are kept completely private and secure. This is also really important with ISPs as many people have "fair usage" policies in place even if they have an unlimited account. ISPs often flag customers that are streaming which tends to cause the streams to buffer and slow down – definitely something you want to avoid with Video. A VPN with its virtual tunnel hides all of your online activities so that your stream remains steady.
Now there are lots of different VPNs out there, but the one I always recommend is Surfshark. It has servers all over the world which help bypass geo restrictions on content and it simply works! The best news for you though is that we managed to get an exclusive 82% of Surfshark.
Save 82% of Surfshark now!
How to Install Emby Plugins
Now you are conscious on the importance of using a VPN, let's to move forward, and show you how to Install Emby Plugins is a very simple procedure:


First, you need to manage your server. To do this, open Emby's dashboard. If you are using a Windows device, select the magnifying glass and type "Emby server" and wait for the icon to appear. Select the icon (left click) to open the tray.
Using your mouse, right-click Emby's logo or icon and choose "configure Emby". Configuring Emby opens your dashboard. A new browser window will appear, which will display the dashboard. Look for the word "plugins" on the left side of the sidebar.
You will then see two tabs in the main screen. The first entitled "My Plugins" tells you which plugins you already have installed. The second option is "Catalog" and here you can find many more plugins to install.
One of the Top Plugins on Emby is IPTV. Look on the Catalog to find the words "IPTV". Click "IPTV" and you will see the information page for the plugin. Scroll down the screen until you see the install button. This button is blue on most devices or it could be green. Click on the button and confirm it's okay for the plugin to download. Once the plugin is downloaded successfully, you need to restart the Emby server. Once the server reboots, the system will have the updated information you need to run the plugin.
Now you're done! With the plugin downloaded, you can watch live TV and integrate other devices, such as Kodi. You can also customize other plugins that are available on the Emby server. There are a variety of plugins you can download to enhance your experience with the Emby server.
Installing the Emby Cover Art Plugin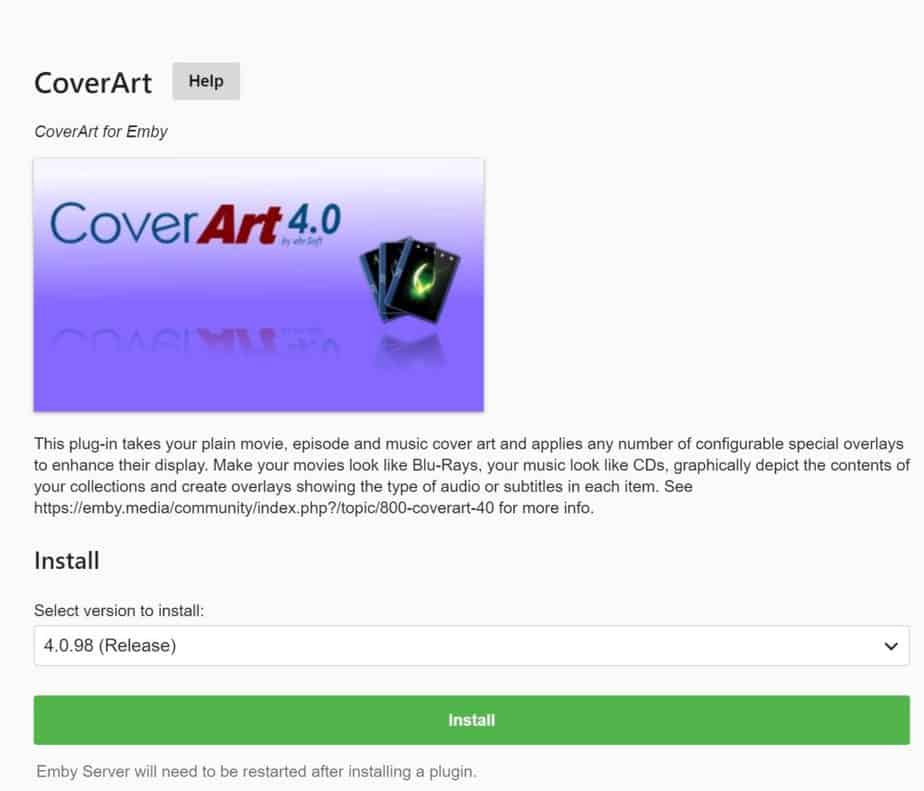 Emby has a CoverArt plugin that allows you to use a picture of the media that's on the server. This plugin is one that Emby users enjoy because it allows you to personalize the server to your needs.
To customize the Emby server, you need to first start the server. Once you start the server, search using the words "Emby server". For future reference, you can sync the Emby server with your computer so they start at the same time. Once the server is on, a notification will appear on the screen in the tray area. When Emby is active, the notification tells you when the media browser can be used.
Next, the dashboard screen will appear. A menu will be on the left side of the screen. On this menu, scroll down until you see the word "plugins". Click on it and wait for the plugins list to appear. Look for the catalog button and click it. This button will be at the top of your screen. All the plugins you can install will be on the catalog list. If you don't have any plugins installed, it will tell you there are no plugins installed and give you the option to find plugins using the catalog.
Continue to browse the catalog until you find the CoverArt plugin. The good news is you get a free trial on the server to use all the advanced features if you are currently not an Emby Premier subscriber. Find the plugin and install it using the install button. Once the installation is complete, you will receive a notification in your browser. Once again, you will need to restart the server. Click the restart button and wait for the server to completely reboot with the new settings.
Congratulations! You are now the proud owner of the Emby CoverArt plugin. You can use this plugin as long as the free trial lasts or you decide to become an Emby Premier subscriber.
Conclusion
As you sow in this article on How to Install Emby Plugins, installing plugins on Emby is significantly easier than the steps required for Kodi and Plex. This is a huge advantage to Emby. However, Emby is new. While they have obviously learned some valuable lessons from their predecessors, the number of plugins available is still fairly small. I'm sure over time this will change. Right now though, you can run Kodi inside Emby which lets you have the best of both worlds! But remember, for the many reasons already mentioned, before streaming any thing on your Emby or on Kodi in your Emby, do not forget to turn on a Good VPN like Surfshark!
Hope you've find useful this guide on How to Install Emby Plugins. See you soon!
[kkstarratings]