With PS4 launching, PlayStation is not anymore just a gaming console. With the help of the right streaming applications you can now use your PlayStation 4 as a streaming device; a Home Theater. Emby is one of the best applications for the purpose and here's a guide on How to Install Emby on PS4.
PlayStation is no longer used as just a gaming console. PS4 came as a multi-purpose device that can be used as a versatile home entertainment center. Streaming is one of the most popular alternative ways of using PS4, and you can use it as your smart system on the big screen.
One of the best streaming apps at the moment is Emby. The streaming app is relatively new, but it presents one of the best ways of watching content at home. The app operates on a client-server architecture similar to Plex, and you can check out our comparison of Emby, Plex, and Kodi.
With Emby on your PS4, you will be able to stream any content on your PC. Your media will also be very well organized with pictures, synopsis, and more. You can also expand Emby's streaming capabilities by installing various Emby plugins.
In this guide, we'll show you how to install Emby on PS4. From there, you'll be able to take advantage of this powerful media streamer and organizer.
Use a VPN with Emby
Whenever you access anything on the internet, your ISP and any other monitoring organizations can always see your activities. Just by connecting, you expose your IP address which carries information such as your ISP, your exact location, etc.
You do not want to broadcast your personally identifiable information whenever you stream, and especially if you want to use Emby plugins. To stay private and secure among other things, you need to use a good VPN like Surfshark.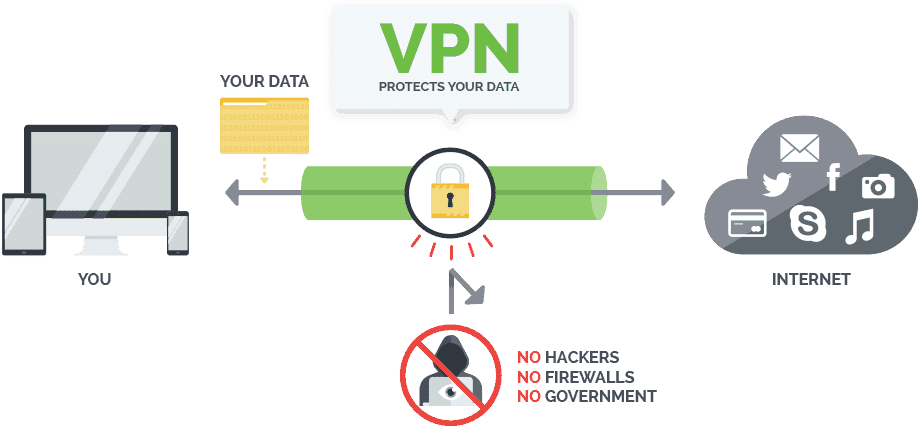 Such a VPN will encrypt your traffic with military-grade standards, and it will then securely tunnel it to a server in a location of your choice. This server will then mask your IP address and give you a new one. This way, you will have a new secure online identity.
Note: Emby on PS4 uses an insecure connection (HTTP), and so the VPN's encryption will go a long way in protecting your data too.
The good thing about Surfshark is that it allows you to secure all your family devices and get many simultaneous connections at a friendly price with one single subscription.
The VPN is also super-fast, and so you won't have to worry about speed cuts. With it ISP throttling and geo-restrictions will also become a thing of the past.
Here's a special 82%  discount to get you started.
Since PS4 doesn't natively support the installation of VPNs, Surfshark provides you with detailed instructions of setting up your VPN on a router. On VPN's the website, you can also be linked with pre-configured routers.
How Install Emby on PS4
Emby is a client-server streaming application; this mean you'll need to install both a server and a client. So, before you can start using Emby on your PS4, you first need to install the Emby server on a different device.
Setting up the Emby Server
An Emby server can be set up on:
Windows PC
Mac
Linux
NAS devices
Docker
FreeBSD
NVIDIA Shield
You need to install your Emby server on the device where you store your local content. This way, it will be able to sync and will be available on your PS4 and any other device. You can find here the installation files for the various devices.
After your server app has been installed, it will launch a startup wizard on your default browser. In case this doesn't happen automatically, you can also open it manually using the link below.
http://localhost:8096/web/wizardstart.html
From there, you can choose a language, and then the type of media files that you want to view on your PS4 or any other client. The wizard will then let you specify a location on your device where the content is stored. This can be a local drive, a mapped drive, or a UNC path for a shared folder.
When set up completes, Emby will open a dashboard where you can now control your server. After that, you can also install Emby plugins to expand its streaming capabilities.
Setting up Emby the client on PS4
Emby supports PS4, but not yet with a client that you can install from the store. Emby on PS4 can be accessed using a web client through your browser. This is a complete client like on any other device, and so you will be able to use Emby as you would on a different device.
To use Emby on PS4, all you need to do is open tv.emby.media and then bookmark it for faster launching.
Emby will detect that you are using PS4 and therefore present you with the interface for the device. It is easy to navigate as it supports the PS4 gamepad.
On the welcome screen, click Next, and then activate Emby on PS4 by visiting https://emby.media/pin using a mobile device. If you had already set up your server, you should be good to go!

Wrap up
Install Emby on PS4 let's you use your gaming console as a Home Theater streaming device. From there, you can enjoy watching all the content you own on the big screen, and you can even stream online thanks to Emby plugins.
However, always remember to secure your connection and hide your activities when streaming online. A reliable VPN like Surfshark can help you with all that and ensure that you don't have to worry about DMCA notices, ISP throttling, or even geo-restrictions.
[kkstarratings]