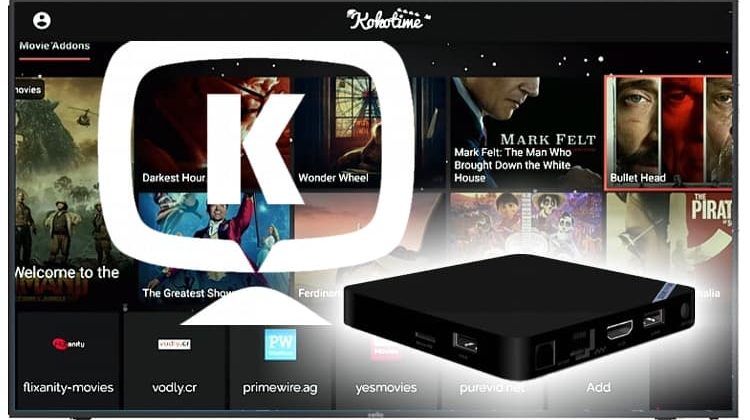 Kokotime is an alternative to Kodi, an Android media center where you can watch your favorite movies and TV shows with a user-friendly design. In this tutorial, we are going to share how you can install Kokotime on Android TV Box…
Kokotime is a worthy alternative streaming media that you should try out on your Android TV box. The app is excellent at media organization, and it adds artwork, reviews, rating and more to your content. Just like Kodi, Kokotime also allows you to install community add-ons that you can then use to stream all types of content on the internet.
Install Kokotime on Android TV Box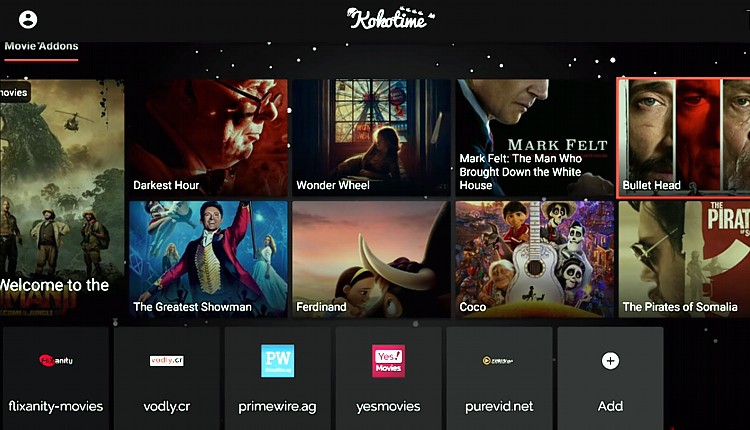 As a Kodi alternatives, Kokotime does or handles nothing like Kodi. With it, you'll get a wholly different streaming experience on your home TV. Below is how to Install Kokotime on Android TV Box.
Power on your Android TV Box. At the Home Screen, go to "Apps."
From here, select "Play Store" to open the app.
Go to the search bar, and type "Kokotime" then click enter.
The Kokotime app should be the first one. Just open it and click ""
Kokotime will center on your Android Box. You can go back to the Home Screen, click Apps and then open Kokotime.
At that point, Kokotime won't be really useful unless you just want to play local media. Otherwise, you'll need set it up to stream content. Here's how to set up Kokotime with various add-ons, but first you have to turn your VPN on:
VPN for Kokotime
The fact that you can now stream content from online means that you need to do something more; to get a VPN if you don't already have a Good one.
This is critical because your ISP can always see what you are doing when connected to the internet unless you already have a secure and private VPN turned on. Such kind of monitoring can always land streamers into trouble, as you can easily get a DMCA notice when you stream copyrighted content.
Further, a VPN will be crucial with Kokotime since you'll find a lot of content that is geo-restricted. This means that you won't be able to access content that is not meant for your region, something that greatly limits internet freedom.
A VPN solves all these and more. When you go for a private and secure VPN like Surfshark, your snooping ISP or invasive government won't know anything about what you do on the internet. Your content is encrypted to be meaningless to third-parties, and your traffic will now pass through your VPN's server. You will also get a new IP address to allow you access content that would otherwise be blocked in your area. Surfshark is the VPN we'd like to recommend if you love streaming content from the internet, as its quite secure, keeps absolutely zero logs, and its super-fast. We managed to get an exclusive 82% of Surfshark.
Click here to save 82% of Surfshark now!
Installing Addons on Kokotime
As said, the soul of Kokotime resides on the addons developed by Kokotime community; the downside is that when using the addons you may be accessing copyright protected contents.
So, first of all turn your VPN on
Launch the Kokotime app on your device.
Click on 'Addon Store.'
A pop-up box that states "Enter a store repository URL" will appear.
Enter the following URL: http://www.kokotime.tv/addons/addons.py (This is the official Kokotime addon repository server link)
You'll now see some third-party add-ons.
Click on the arrow to the left of the addon to download and install it.
Go back to the Kokotime home screen.
Finally, launch the addon you've just installed.
Wrap up
If you haven't yet, Kokotime is an app that you should really try. The software is a great alternative for Kodi, and you will get to experience its extra features and superb performance on your Android box. After Install Kokotime on Android TV Box, just remember to stay private and secure by installing a Good VPN on your Android box too!