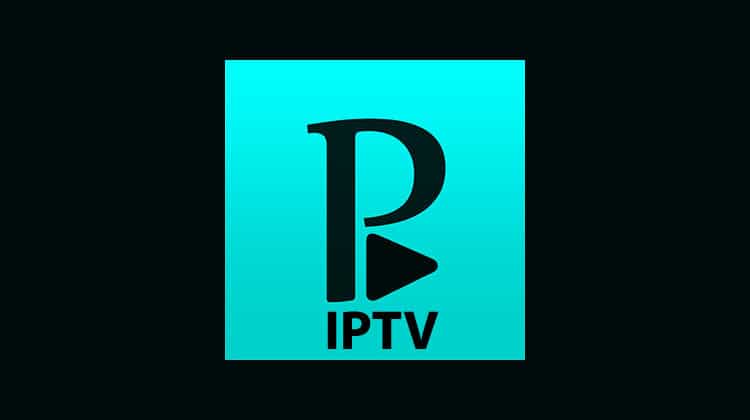 You can think of Perfect Player as a management app for IPTV that allows you to stream your favorite content and TV channels via integrating your IPTV subscriptions. So, I know you must be eager to use this application and enjoy your time by streaming your favorite shows and binge-watching them from your couch. So, in this post, you will learn how to install Perfect Player IPTV on FireStick and Android TV. No matter what device you have, you can easily download Perfect Player and enjoy its services!
Safety considerations while Streaming
Most IPTV players let you stream Live TV Channels from a variety of sources which may include vulnerable public-access servers. You never know what the developer is using to fetch streaming sources. It increases the chances of copyright violation and the burden of responsibility remains on the user of the add-on. You will see the disclaimer on most of the community add-ons that the developer doesn't take the responsibility for copyright violation or illegal access to media sources.
The best you can do for safe and anonymous streaming is to install a VPN service. In addition, TV channels broadcast in specific regions. A VPN can easily bypass these restrictions to let you watch Live TV Channels from all over the world. However, not all VPN services are trustable, and some even compromise the users' privacy.
Our Advice
If you want to accept our advice, go to Surfshark , as its the name I trust the most in 2020 for multiple good reasons. This VPN serves you with a comprehensive network of servers in 6 continents covering almost all major regions including the United States and the United Kingdom.
Surfshark applies its Zero-Log policy to all of its servers. It means that your information and browsing history remains secret. The high-end encryption makes sure that nobody can get a chance of sneaking into what's going on. Your ISP and the monitoring agencies stay unaware of your online activities since they can't track your location, IP address, or identity.
While streaming media via free apps, you never know when you are violating regional restrictions of copyright laws. But with the VPN in place, your IP address remains a secret so there is no need to worry about mishaps. But I don't encourage you to commit violations on purpose. This is just a precautionary measure in case of an unintentional violation that is done by community add-ons. Moreover, Surfshark lets you keep hackers from your device and personal information. The encryption protects your data even if you are using a public WiFi network.  
Surfshark is the optimal VPN for IPTV Players. We were able to get an exclusive 82% of Surfshark, for our visitors.
Steps to Install Perfect Player IPTV APK on Firestick
As Perfect Player IPTV is not available in the Amazon App store anymore, you will need to use the Downloader app to install in on your device.
To Install Perfect Player IPTV APK on your Firestick, follow these steps:
Enabling Apps from unknown sources
Power up your Firestick so that you are directed to the Home screen
Search for the Menu option on the top of the screen and open it
You will locate the Settings option in the Menu bar amongst many other

Once the Settings is opened, choose the My Fire TV option
Once you have opened My Fire TV, the following options will be displayed
Choose the Developer Option


Select developer options

As you are downloading from a Third Party Application (Perfect Player), you must turn ON the Apps from Unknown Sources security option
Make sure it reads OFF before


Adb debugging on and accept Apps from unknown sources

The system will ask for your confirmation due to security concerns, so just select the turn ON option
Installing the Downloader App
Keep in mind this is required only if you haven't installed the Downloader App, before. If you haven't so, install it now, following these simple steps:
Now its time to install the Downloader application that is available on the Amazon Store.
Go to the FireStick Home Screen again and select the Menu bar option
Here you will locate the Search icon
Type Downloader in it and search for this application
Just follow the simple instructions that will be displayed on the screen and carefully install Downloader on Firestick

Once the application is installed, open it and set it up
If this is your first time installing such an application the aggressively appearing prompts might worry you
Just get rid of all these prompts by selecting apt options


Download the Downloader App

After all this, the main screen of Downloader application will appear
Install Perfect Player IPTV APK
Now you must click a URL text box that would be displayed on the screen (you can recognize it as a textbox in which http:// would already be written)
An on-screen keypad will appear so you can type in the text box
It may be difficult but carefully type the URL: shorturl.at/ntEF6
Be meticulous about the spellings
Once you have typed in the URL, click the GO option

Wait for a few minutes until the APK of Perfect Player downloads. You will see the progress bar so you can track how it is doing.
Once the file is completely downloaded, click the Install option
Now the installation process will begin

Wait for the app to install
After a few minutes, you will receive a notification that will read that the application has been installed

If you want to start right away, you should choose the option of OPEN
I would suggest that you click Done after all this and delete the Perfect Player APK file that you previously downloaded as you no longer need the file.
A confirmation notice will appear, just click delete again
Perfect! You have now successfully installed Perfect Player on Firestick
Steps to Install Perfect Player IPTV APK on Android TV
But what if you have an Android TV or device? How will you install IPTV Perfect Player IPTV APK on it? Don't worry we have got you covered. Just follow these simple directions and soon you will be enjoying the Perfect Player on your Android devices!
Fortunately, to attenuate your trouble, Perfect Player is available on Google Playstore. If you own an Android device, you would be familiar with the use of the Google Play Store. So, here is how you can install Perfect Player on your Android TV:
Open Google Playstore on your device
Search for Perfect Player IPTV
Follow the instructions displayed on the screen and install the application
The user-interface of this application on Android devices is highly similar to that on Firestick. So, operating it won't be a major issue.
Using Perfect Player for IPTV Streaming
Perfect Player is a great alternative to Kodi. While there are some free IPTV streams available online, Perfect Player works best with a paid subscription. Your provider will give you an M3U URL and EPG URL which you will need to input into the settings area of Perfect Player.
When you input this information in, you will need to replace the XXX provided to you with your own username and password. At times this can be difficult with an onscreen keyboard so URL shorteners like bit.ly and others a good option as you can edit them on your PC first. Once you've setup your stream, the usage of the actual program itself is fairly simple.
With Perfect Player, you can mark some channels as favorites which helps save time. Navigating between the menus is not that complicated either.
Conclusion
If you are looking for a single stop for all your IPTV subscriptions, then the Perfect Player is ideal for you. This application allows you to import your favorite channels and various TV guides from multiple subscriptions. So, download this application now by following this super thorough guide on how to install Perfect Player IPTV on Firestick and Android TV and enjoy the features of Perfect Player!
I hope this article may hel you Install Perfect Player IPTV, on your Firestick or Android device, using its APK. If so, please share it with your friends. Also, do not hesitate on rate this article, and let us your experience on the comments section below.
Have a nice and safe IPTV experience!