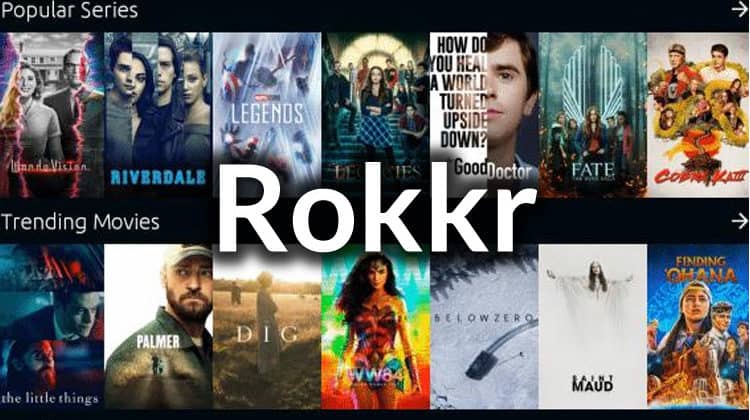 This guide shows how to install Rokkr APK on Firestick and Android TV/ Stick. Screenshots accompany the guide, and it also shows how to configure Rokkr.
Rokkr is a new streaming app that seems to be a clone of the once-popular Watched APK. Unlike popular APKs such as Cinema HD and FilmPlus, Rokkr doesn't come with any content. The app is more like Syncler or Stremio in that you have to configure it to access content, but that only takes a few seconds with Rokkr.
Rokkr has grown widely popular as it provides lots of content and can be used to watch movies, TV shows, and even live TV. The various sections come with lots of content, and you'll be sure to get what you are looking for.
⚠ Caution: Use a VPN
Rokkr only works when you add links to websites that are known to host pirated content. This means that you need to be quite careful when using the app, as you can get in trouble over copyright infringement. This has become more of an issue in recent years as governments, copyright holders, and ISPs have collaborated to curb piracy.
To avoid a cease-and-desist letter or even legal issues, we highly suggest that you use a VPN. A good VPN will encrypt your activities and keep zero logs of what you do online.
The VPN I recommend
If you'd like to maximize your streaming experience, I suggest that you use Surfshark. This is the best VPN for Kodi as it strikes an excellent balance between speed, privacy, security, and anonymity.
Some of its main features are:
⚡ Superb Speeds: Guarantees a smooth live streaming experience.
🌍 Huge Server Network: You can connect to a nearby server for a fast and stable connection.
😲 UNLIMITED Devices: Connect dozens of devices at the same time!
🔑Unblock Anything: Safe access to censored apps, websites and torrent sites.
😎 Best in Privacy: The VPN doesn't keep any activity logs, and so your activities are only known to you.
🔐 Top-notch Security: This VPN uses AES 256-bit encryption and provides multiple protocols alongside other security features such as a kill switch, DNS & IPv6 protection and WireGuard.
💳 30 Days RISK FREE Money-Back Guarantee: In case you do not like the service, you can get every penny back if you cancel within 30 days!
Surfshark is offering a special 82% discount to our visitors for a limited time, and subscriptions are illegible for 30 days money-back guaranty.
How to install Rokkr APK on Firestick
Since it facilitates access to questionable content, Rokkr is not available on the Amazon App Store. To install the app, we'll need to sideload it using another app known as Downloader.
Step 1: Install Downloader
Downloader is a very popular utility app that helps users install third-party apps on Firestick and Android TV devices such as the Xiaomi Mi Stick. It can be used for searching, downloading, and installing APKs and other files.
Downloader is available on the Amazon App Store, so the installation should only take you a minute or so.
From your home screen, go to the Find option and click Search.

In the search bar, type Downloader and click search.

The app should be displayed as the first option. Select it and click Download.

After the download and installation, you'll now get the Open option. There is no need to open it yet; go back to the home screen.
Step 2: Enable Installation from Unknown Sources
After installing Downloader, you'll now need to allow your device to install third-party applications downloaded through the app.
While at the device Home screen, go to Settings and select My Fire TV.

Open Developer options.

Turn on Apps from Unknown Sources.

If you are using Firestick Gen 3 or Firestick Lite, the option will be Unknown Apps. Once you select it, you will see Downloader, and you can then click it to turn on the option.

You can now use Downloader to install apps, but you may want to enhance your privacy if you have not done so (in addition to using a VPN).
Go back to the home screen, then click Settings > Preferences > Privacy Settings. Now, turn off "Device Usage Data" and, most importantly, "Collect App Usage Data."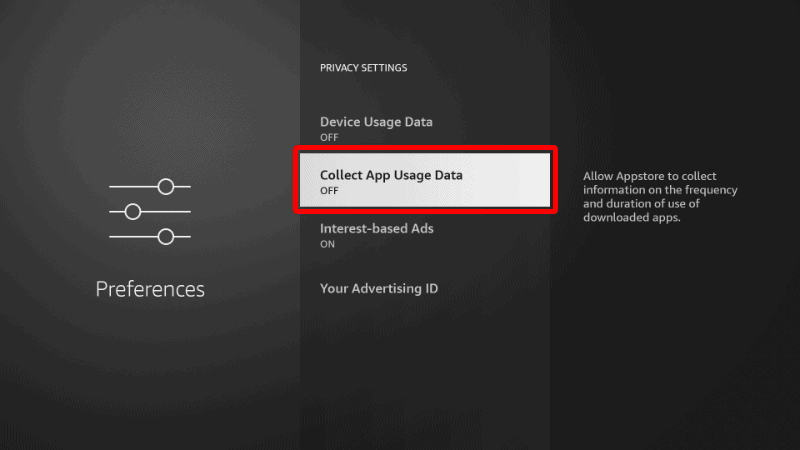 This will prevent Amazon from collecting data on the apps you use.
Step 3: Configure Downloader (optional)
Since Google doesn't allow browsers on the Google TV app store, you may need to install a browser plugin for Downloader. To install it, type browser.aftvnews.com into the URL field and select Go. This will allow you to search for anything you'd like to download right on the app.
The plugin will start downloading, and Downloader will give you an option to install it. After that, click "Done," and you will get an option to delete the file and free up space.
From there, you can then use Downloader as a browser to search for apps and files.
Step 4: Install Rokkr APK on Firestick
To install Rokkr APK on Firestick, we'll use the app we've just installed.
Open Downloader and go to the URL section.
Type rokkr.net and click Go.

Click on Download button.

You will now be required to select your operating system. Click Android and the app will start downloading.

Once the download is done, you'll be prompted to install the app. Click Install.

After the installation is complete, click Done.

From there, you'll get an option to delete the apk and save space. After that, go to your apps section, and you will find the new app.
How to Install Rokkr APK on Android TV Devices
Installing Rokkr on Android TV is similar to the Firestick process since the two operating systems are alike.
To install Rokkr APK on Android TV, you need to decide the method you want to use to install the app. Here are the best two:
Using Downloader
Using Chrome
Unfortunately, Chrome is not available on the Android TV version of the Google Play Store. This means that if your device didn't have it pre-installed, you might need to sideload it first or use Downloader. Downloader is readily available on the Android TV Play Store.
Step 1: Install Downloader or Chrome
To install Downloader, just open Play Store on your device, search for the app (by AFTV News), and click Install.
Step 2: Enable Installation from Unknown Sources
Here's the overall procedure (note that the process may vary slightly depending on your device model and operating system version).
While at the home screen, select Settings on the top-right corner.
choose Security & restrictions.
Click on the Unknown Sources option to turn it on.
Select Downloader/ Chrome and toggle them on. If you are using an older version, just click Yes when you are prompted.
You should now be able to install any third-party app. Just go to step 3 or 4 under "How to install Rokkr APK on Firestick."
For Chrome, open the app and enter the URL as you would do on any device. The apk will then start downloading, and it will prompt you to install the app. Alternatively, you can go to File Manager and select Downloads. You can then install the apk by clicking it.
Configuring Rokkr APP with streams
After installing Rokkr on Firestick or Android TV box/ stick, you'll notice that the app doesn't have any content.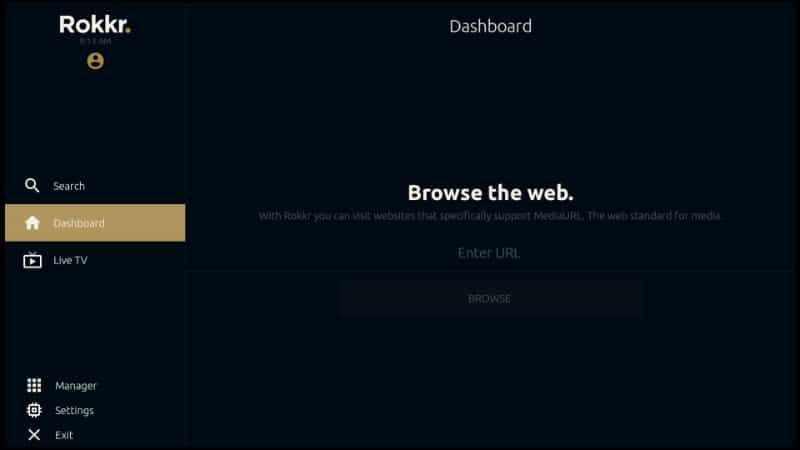 To get streams, you will need to add a URL from where the app can get streams. The two main Rokkr URLs are oha.to and huhu.to. Type any of these on the dashboard URL text box, and the app will immediately start aggregating content. After it's done, you'll get streams to both live TV and Movies & TV Shows.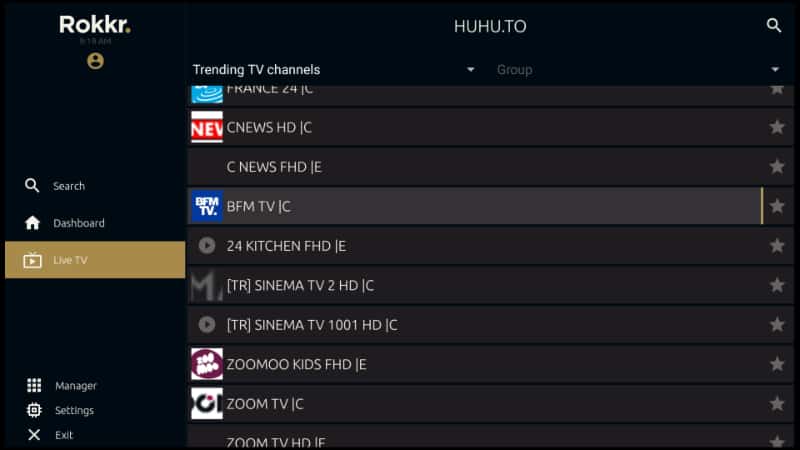 You can choose any title or channel you are interested in and enjoy "entertainment that rokkrs!"
Wrap up
Rokkr is a fantastic streaming app that lets you enjoy the latest titles and thousands of live TV channels from across the world. The guide above should help you install the app within a few minutes. However…
Enjoy!