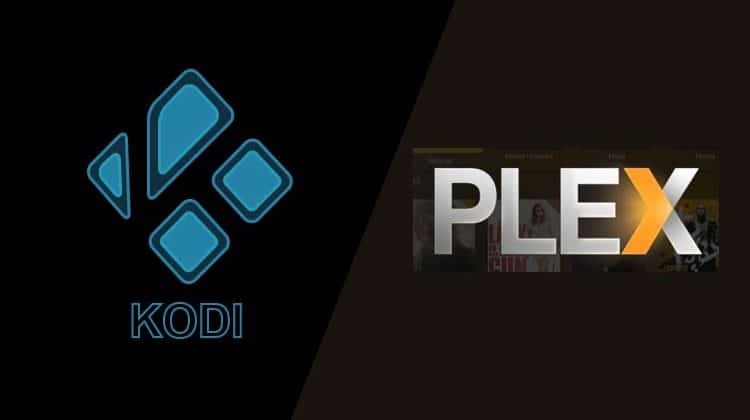 If you are looking to get started on Kodi and Plex or just want to know which is better, this guide is for you. In it, we explore everything from free content to transcoding.
Looking to access your media library on any device? There are no better options that let you do so than Kodi and Plex. Both allow you to view videos and music from your local storage, network storage (NAS), and the internet across multiple devices.
But while they serve a similar purpose, they couldn't be any more different. Plex blends your content with a nice collection of free on-demand movies, TV shows, and live TV. On the other hand, Kodi is more customizable, and its vast add-ons allow you to access almost any content on the internet.
But which is the best option for you? In this article, we take a look at the main pros and cons of Kodi and Plex to help you decide.
Kodi vs Plex: Pros & Cons
Kodi vs Plex: Media Library
Whether you want to watch your personal media files or find online content, Kodi and Plex make it easy. But only one — Plex —offers a streaming library straight out of the box.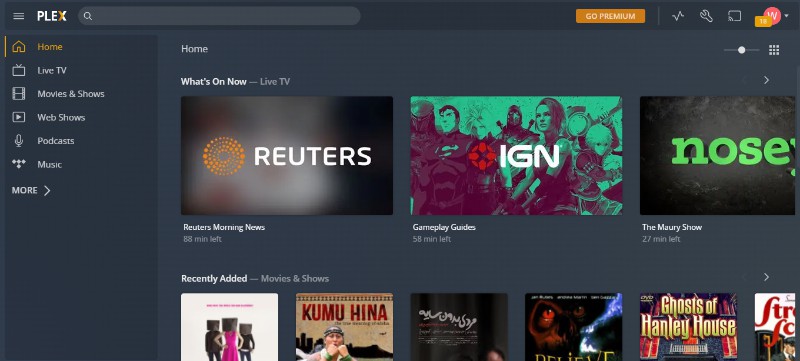 Thanks to deals with production companies like Warner Bros, Plex provides access to perfectly legal movies and TV shows. And the best part is that it's all free, although you'll have to deal with a few ads in between.
Kodi doesn't have its own media library. But you can install add-ons and stream content from the web. You can watch movies and TV shows as soon as they become available on DVD or streaming services without a subscription.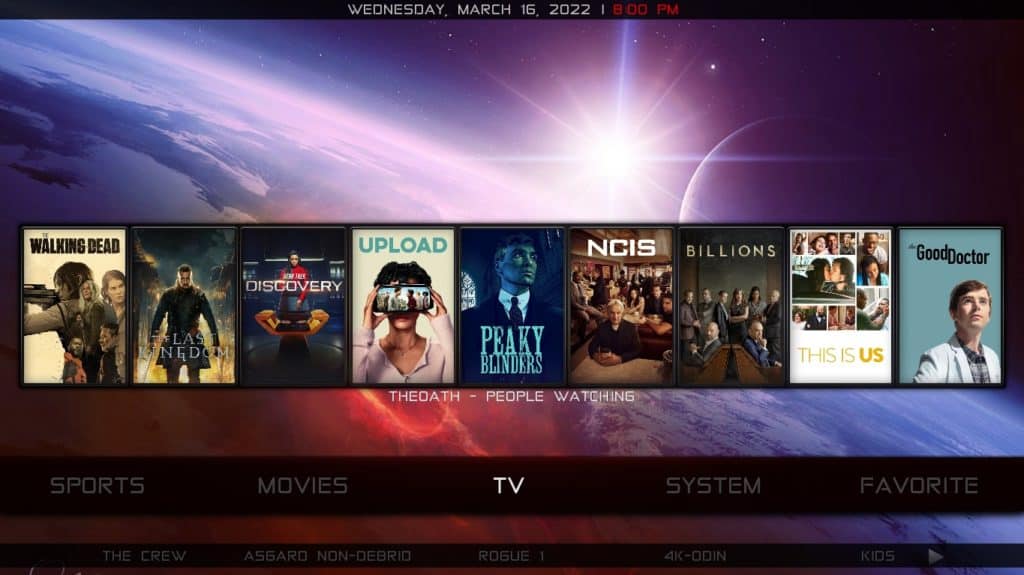 But that's also where Kodi runs into trouble with the law.
While there are legal Kodi add-ons, most are less than reputable and usually serve copyrighted content. This access to premium titles for free is what draws many users to Kodi, but it can also land you a DMCA notice. 👉 As a result, we always advise Kodi users to use a reliable VPN whenever they want to stream online.
The Best VPN for Kodi
The best VPN for Kodi at the moment is Surfshark. This is the VPN we have been using for the last several years, and it provides an excellent balance of speed, performance, privacy, security, and cost.
Below are a few highlights of the Surfshark VPN:
⚡ Superb Speeds: Guarantees a smooth live streaming experience.
🌍 Huge Server Network: You can connect to a nearby server for a fast and stable connection.
😲 UNLIMITED Devices: Connect dozens of devices at the same time!
🔑Unblock Anything: Safe access to censored apps, websites and torrent sites.
😎 Best in Privacy: The VPN doesn't keep any activity logs, and so your activities are only known to you.
🔐 Top-notch Security: This VPN uses AES 256-bit encryption and provides multiple protocols alongside other security features such as a kill switch, DNS & IPv6 protection and WireGuard.
💳 30 Days RISK FREE Money-Back Guarantee: In case you do not like the service, you can get every penny back if you cancel within 30 days!
You can get Surfshark at 82% using the link below.
Legality aside, both media players boast great media library organizations. Plex offers an experience similar to most major streaming platforms, with well-curated categories.
We liked its "Discover" section, where you can see updates on the new and top movies and shows on your other streaming services. You'll even find the trending trailers, which is quite convenient.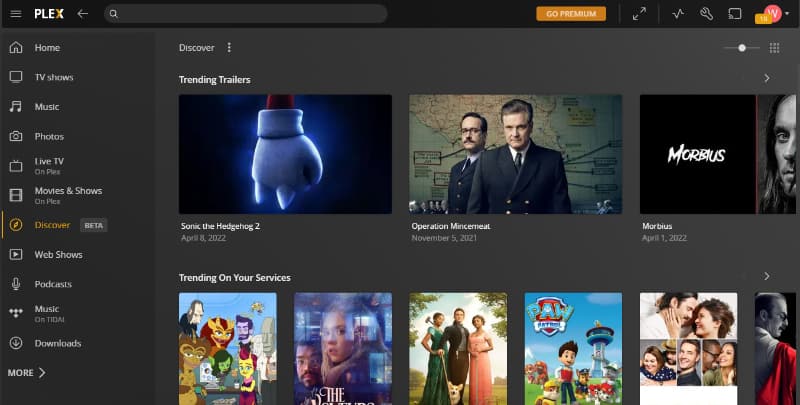 However, it's important to note that most of the best titles are only available in the US. To get the most out of the streaming app, connect your Surfshark app to a server in the region.
Both Kodi and Plex scrape the web for thumbnails, including movie posters and album artwork, to add to your personal library, making it easier to browse.
Plex also adds synopsis and IMDB ratings, which can come in handy when unsure what to watch for the night.
Uniquely, Plex lets you share your media collection with your friends and family. You can select which folders to share with which person and even set data limitations. However, some sharing features are only available to Plex Pass subscribers.
Plex vs Kodi: Streaming Features
Plex and Kodi have a unique set of streaming features that may influence or restrict your choice. These include:
DLNA/UPnP Support
Both Kodi and Plex support DLNA/UPnP enabling you to view or stream your local files on other compatible devices connected to the same WiFi network.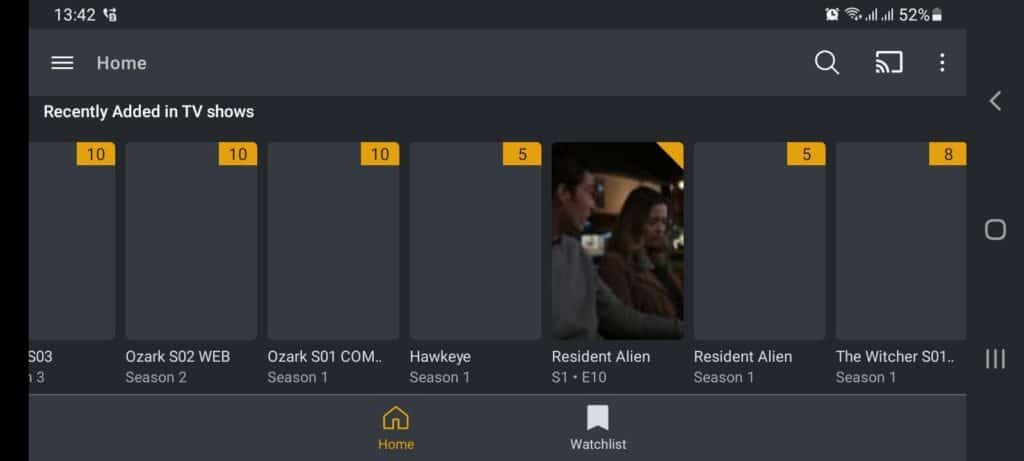 For instance, you can watch a movie stored on your PC or NAS drive on your smart TV. You don't have to worry about transcoding or physically hooking your computer or drive. While both media players support UPnP, Kodi's compatibility is limited, but more on this later.
Plugins and Add-ons
Kodi would not be the streaming giant it is today without add-ons. The media player offers tens of official add-ons like iPlayer WWW, Crackle, and FilmRise. The number quickly runs into the hundreds when you factor in third-party add-ons.
It's these third-party add-ons that make Kodi so appealing for many. They enable you to stream everything, from movies to anime and live sports.
We do not by any means encourage copyright infringement. But since it can sometimes be difficult to differentiate what's legal and what's not legal to stream on Kodi, we recommend using Surfshark to stay safe.
Some popular add-ons include The Oath, Asgard, Live Net, 4K, and Black Lightning.
The best add-ons are subdivided into media types and even genres so you can find what you're looking for without hassle.
What's more? A Plex Kodi add-on. That's right. If you prefer using Kodi, you can bring all your Plex content to the media player. The Kodi Plex add-on offers many of the features you get on the client app and is available in the official add-on repository.
Plex has hundreds of plugins, but the company is in the process of phasing them out. The official plugins and the plugin directory are no longer available, which is a bummer.
Still, a few third-party plugins like WebTools and Cigaras IPTV work well.
Transcoding
Ever encountered an error message when trying to play certain video files from a drive on your TV? Usually, this is because your streaming device doesn't support the video format.
Transcoding fixes this problem, and you don't even have to do anything on your side. Plex supports transcoding. Basically, that means it can convert your video file into a suitable format for your streaming device, be it your TV or Xbox.
And you don't have to wait around since it's all done on the fly. However, the device housing your Plex server –computer or NAS drive– needs to have a capable CPU for smooth real-time transcoding. 
Kodi doesn't need to transcode. That's because the version of Kodi acting as the player has the same capability as the Kodi app functioning as the server.
Still, Kodi is just as effective as Plex at playing unsupported video formats. The media player works with just about every type of video file imaginable. All you simply need to do is install Kodi on your target device.
On the rare occasion, you find a file that doesn't play on Kodi, you can use the Kodi Plex add-on to transcode it.
Premium Features
While both media players are free to use, Plex does come with a set of premium features accessible to paying customers.
With the Plex Pass subscription, you can download your content on your player for offline viewing. This is possible on iOS, Android, Windows, and macOS.
On top of that, Plex also has a Mobile Sync feature that automatically makes the next episode of your favorite show available offline.
While Plex Pass won't get rid of the ads, it can save you time by skipping TV show intros. It also lets you create customized viewing restrictions when sharing content with your friends and family.
Music lovers aren't left out either. With Plex Pass, you'll get automatic lyrics, artist bios, and visualizers.
Kodi vs Plex: Platform Compatibility
Ideally, you want your media player to work with most of your streaming devices. And when it comes to compatibility, Plex far outshines Kodi.
The Plex media player works with virtually all streaming devices from Roku to Amazon Fire TV, Apple TV, and other smart TVs. And it comes pre-installed on many mainstream streaming devices.
On the server-side of things, you can set up the Plex Server on computers, gaming consoles, and Network Attached Storage (NAS).
Kodi-supported platforms include Windows, macOS, Linux, iOS, Android, and tvOS. Unlike Plex, you can't use Kodi on Tizen OS (Samsung) and WebOS (LG) smart TVs. You will also need to jailbreak iOS, which won't be necessary for Plex.
Once installed, Kodi apps can act as either a client or server. As mentioned earlier, the player doesn't need to transcode videos, and as such, it is not as resource-intensive as Plex.
| | | |
| --- | --- | --- |
| Device | Plex | Kodi |
| Windows | Y | Y |
| macOS | Y | Y |
| Linux | Y | Y |
| iOS | Y | Y (jailbroken) |
| Android | Y | Y |
| Raspberry pi | Y | Y |
| Android TV | Y | Y |
| Apple TV | Y | N |
| Amazon Fire TV | Y | Y |
| Roku | Y | N |
| Smart TV | Y | N |
| Xbox | Y | N |
| Play Station | Y | N |
| Web | Y | N |
Plex vs Kodi: Ease of Use
One of the most appealing things about Plex is its user-friendliness. It features a sleek interface that draws inspiration from Netflix. The player is easy to navigate and an ideal option for beginners.
You can view the different content types from the sidebar like movies & shows, music, podcasts, and live TV. Each is further divided, making it even easier to browse. For instance, content is categorized into different genres in the "movies & shows" section, including drama, comedy, horror, western, and Bollywood.
While Plex lays a lot of emphasis on usability, Kodi is more focused on functionality. It can take a while to get the right add-ons, but the media player can be straightforward to use once you're set up.
Kodi vs. Plex: Customization
Some users like to add a bit of personality, be it their laptops, OS, or even apps. And no media player gives you more freedom than Kodi.
It offers hundreds of themes and skins, each with varied color schemes, icons, and media library organization. Whichever look and feel you go for, functionality will remain the same.
With Plex, you only get a single standard theme. You can, however, customize features like the streaming services in your feed. Plex provides updates from multiple platforms, including Netflix, Amazon Prime Video, and HBO Max.
Wrap Up
Ultimately, your choice will come down to your need and preference. Both platforms' compatibility makes them suitable for both devices. But if you want to access quality content beyond your own personal collection, Kodi is your best bet. If you're a beginner looking for a powerful media player that requires less hassle, we recommend Plex.