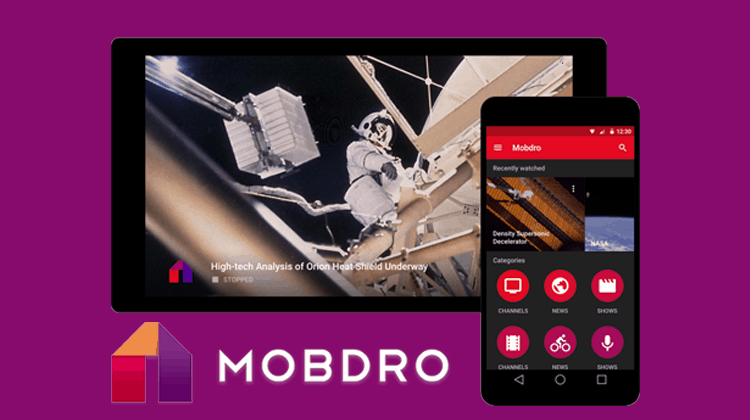 We've tested and reviewed the Official Mobdro App and provided install guides for Android and Windows devices. One of the best Apps to watch Live TV online for free.
Let me just start by saying, if you don't have the right guidance finding the official link to the Mobdro app, it may just be a hard task. Luckily for you, I will be providing you with it in this article.
For the past couple of days, I have been researching and downloading unusable and unofficial Mobdro apps that almost led me to believe that maybe Mobdro wasn't worth mentioning. However, after finding the official Mobdro app, this has proven to be one of the next leading android based movie application to hit the internet.
Before I go any further I want you to understand a few things.
This is an android app. You can have it in your Android Box, Android TV, Android Phone and even on your computer if you install an android emulator like bluestacks.
Always run a VPN when using applications like Mobdro. This app allows you to watch premium channels for free so you'll want to be anonymous (using a VPN) if you're planning to stream them. Surfshark is the most recommended VPN for streaming in Android devices. Grab here a 82% Surfshark coupon discount clicking on this link.
Installing Mobdro
Install Mobdro on Android Devices
Allow unknown sources: Go to Settings > Security > Tick the "Unknown sources";
Use the browser to access https://www.mobdro.bz and download the app;
Now you can either click in the downloaded notification to install the app or go to downloads and click on the .apk that you just downloaded.
Install Mobdro on Windows computer
To install an Android App you'll need an Android emulator. The one I choose to use was bluestacks as I was already familiar with its set up. Using this link https://www.mobdro.bz , download the apk file to your computer.
When using bluestacks you will have to either sign in using your google account or create a new one if you don't already have one. Once it is loaded up and ready you can go to my apps section of bluestacks and go down to install apk. Click this and search your desktop for the mobdro.apk file. Install it on your bluestacks and wait.
Channels I tried
The first channel I tried to watch on Mobdro was, of course, my favorite CNN. The first stream I clicked didn't work. The second one I tried within a few seconds I was watching the new video release of the shooting in Las Vegas.
After all the failures in finding this application over the weeks, I was pleasantly surprised when this worked for me. I will point out, however, the stream is not consistent and the video quality is not nearly as good as watching the CNN channel from my tv provider. That been said it was still very watchable and the longer you watch the stream the better the quality gets.
The next channel I tried was the famous movie channel HBO with great success.
Sports channels like Sky Sports, BT Sports, ESPN, Fox Sports, Sports TV are also there and I was surprised that they actually worked!
I tried many other channels from Cartoon channels to other news and movie providers. I would say I had 90% of success, not bad at all!
Conclusion
If you are working with a good internet speed I believe you won't have problems. Overall the Mobdro app has been a pleasant surprise and game changer. I've explored watching live tv on my Kodi but most streams were either incredibly unwatchable or looked as if someone was videoing their tv on their cell phones.
Go to https://www.mobdro.bz for the correct application apk file and as always protect yourself from possible legal troubles by using a VPN when streaming. Grab here a 82% Surfshark coupon discount clicking on this link.