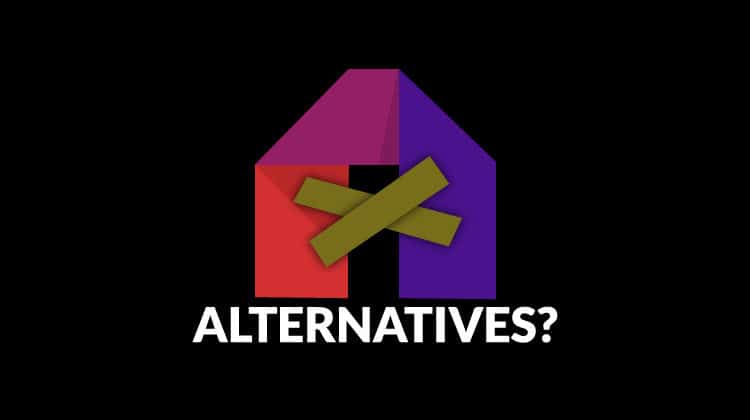 Have you been trying to use Mobdro, and all you see is "This site can't be reached"? Look no further; this article explains the Mobdro not working issue and gives you a list of the best APKS to replace the app.
Mobdro was arguably the most popular third-party live streaming app, and it enabled users to stream live TV content freely. The app provided hundreds of channels organized into sports, News, Movies, TV shows, Music, and others.
However, the Premier League's anti-piracy division worked with other coalitions and authorities such as Alliance for Creativity and Entertainment (ACE) to shut down the app. Premier League went ahead to describe it as "the world's largest copyright-infringing streaming app" and officially announced it shut down on 11 March 2021. Since then, you can no longer stream content on Mobdro, and its website is out of reach.
However, this is not something new when it comes to third-party streaming apps. We have seen many IPTV and movie streaming apps taken down in the past, and this is always followed by several alternatives that come to fill the spot. Familiar with Terrarium TV and its countless clones?
Here we give you a well-researched list of APKs that we see fit to soften the blow of Mobdro not working.
⚠ Caution: Stream Anonymously
The fact that Mobdro has finally been taken down after several years of operation means that content producers, broadcasters, and governments have stepped up their crackdown efforts. This is a cause for concern to all users who rely on unofficial streaming apps to watch live sports, live TV, or even movies and TV shows.
✋ Your ISP knows what you access at any time, copyright agencies track sources, and governments often seize servers. This means that they can always know whenever you access illegal streams.
👉 To protect yourself, you need to use a reliable VPN!
The VPN we recommend
At the moment, the VPN we'd like to recommend for streaming is Surfshark. This is because of the VPN's superb balance of streaming speeds and security. Here are the VPN's unique features:
⚡ Superb Speeds: Guarantees a smooth live streaming experience.
🌍 Huge Server Network: You can connect to a nearby server for a fast and stable connection.
😲 UNLIMITED Devices: Connect dozens of devices at the same time!
🔑Unblock Anything: Safe access to censored apps, websites and torrent sites.
😎 Best in Privacy: The VPN doesn't keep any activity logs, and so your activities are only known to you.
🔐 Top-notch Security: This VPN uses AES 256-bit encryption and provides multiple protocols alongside other security features such as a kill switch, DNS & IPv6 protection and WireGuard.
💳 30 Days RISK FREE Money-Back Guarantee: In case you do not like the service, you can get every penny back if you cancel within 30 days!
To promote online privacy, security, and anonymity,
Surfshark are currently offering a 82% discount to BestDroidPlayer readers
. You can take advantage of this deal and create an account below. Note that your subscription will be covered with a
100% money-back guarantee
, so it's totally
risk-free!
Mobdro not working – Best Mobdro Alternatives
Below is a list of the Best APKs to replace Mobdro:
1. Live NetTV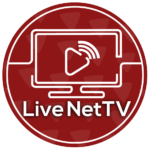 Live NetTV is a popular Android live-streaming app that offers 800+ Channels. This IPTV app has its Live Channels categorized into Sports, Entertainment, 24/7 Channels, News, Movies, Music, Kids, and Cooking, amongst many more. After clicking on a category, the channels are then grouped based on different regions worldwide, such as the United States, Pakistani, Arabic, Irani, United Kingdom, Indian and more. The channels you'll find are in HD, and most of them have multiple links.
This app has excellent features, making it an excellent alternative for Mobdro. Its stick-out feature is a Live Events section with events arranged based on their date of occurrence, and you can use it to stream nearly all major sports events. With Live NetTV, you can request a channel by providing the channel's name you would like added to the list. You are also open to reporting a channel in case of any hitches.
How to install Live NetTV on Firestick & Android TV
2. AOS TV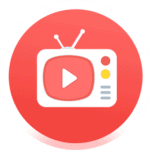 AOS TV is a great app to replace the defunct Mobdro as it gives you access to a wide range of TV channels, including Sports, Music, Movies, and TV shows. The app has many categories to choose from: Trending Topics, Kids TV, Sports TV, Hollywood Movies, Popular TV, and more. You can also select channels based on UK TV, Canada TV, Arabian TV, India TV, and USA TV with the app. The streaming of content in AOS TV is of high quality, and there are 1,000+ channels.
AOS TV app offers some great features for you to browse through. You will stay informed of upcoming events such as sports through the Trending Topics section. You can also stream content based on the region you'd like, e.g., NBC Sports Washington and NBC Sports Bay Area. Additionally, there is a search option whereby you can search for a channel or a topic by name.
3. RedBox TV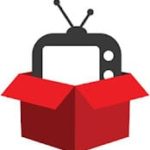 RedBox TV is an excellent Mobdro alternative, and it has gained lots of popularity over the years. The app has 1000+ Live TV channels classified into Sports, Kids, Religious and more. It also offers content on a regional basis from India, UK, USA, Canada, Pakistan, etc. You can stream your content of choice in SD and HD quality with no charges at all.
This app has a user-friendly interface, and you can navigate through it with much ease. Its main section is sports, and you can know this from its massive sports channels. It also has a Fav section where you can add your favorite channels. To add to the list of RedBox TV excellent features, you get to choose your Player of choice once you select a channel from any section. The app has a Remove ads option in exchange for sharing idle resources.
How to install RedBox TV on Firestick & Android TV
4. SwiftStreamz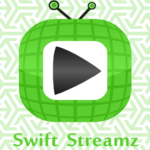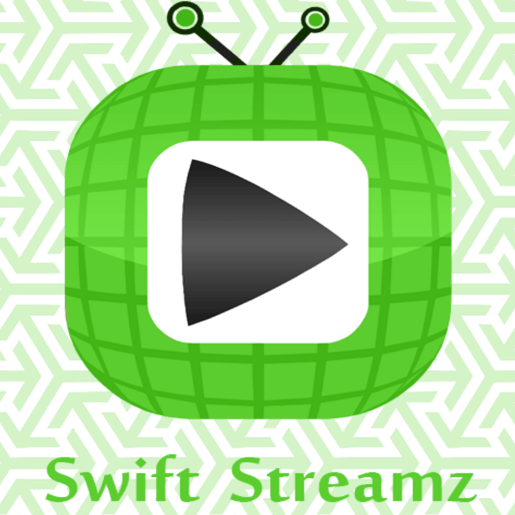 SwiftStreamz is another excellent alternative for sorting the Mobdro not working issue. The app has 700+ live channels sourced from all over the world. The Live TV section has regional channels such as UK TV, USA TV, Australia TV, Germany TV, Belgium TV, Poland TV, Spain TV, Greece TV, and more. It also has Swift Movies, Sports TV, Religious TV, Kids TV, and Wildlife & Science TV.
Through the SwiftStreamz app, you can request a movie, report a channel that is not working, set a password, hide movie categories that you don't want to see, and even hide channels from countries you don't want to see. There is also a section where you can add your favorite channels.
How to install SwiftStreamz on Firestick & Android TV
5. TvTap Pro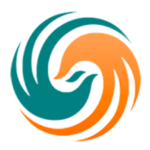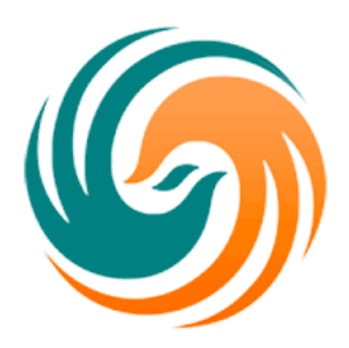 TvTap APK is an excellent choice to replace Mobdro. The app has extensive sports channels from various regions globally, and you can watch almost all popular sports. That's not the limit, though, as it is sectioned into Home, News, Sports, Documentary, Movies, Food, Music, and Kids. The channels are from various countries, including Italy, Canada, Spain, United Kingdom, and the United States. You have the option to have channels displayed on your home screen from all the countries or a specific country of your choice.
The app has a Favorites section where you will have all your preferred channels, and you can also select a language and deactivate ads.
How to install TvTap Pro on Firestick & Android TV
6. HD Streamz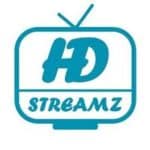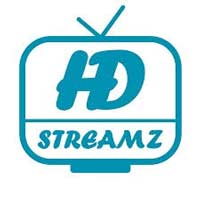 HD Streamz is another alternative for Mobdro. The app has a well-organized interface with various ways to select a channel. You can pick a channel through the Explore Categories section, which has Live Sports, Movies, Sports, Music, Kids, Lifestyle, News, and more. There are also channels based on several regions such as the USA, Pakistan, UK, France, and Portugal. The channels in the HD Streamz are high-quality, and a majority of them have multiple links that you can use to stream.
HD Streamz app has a VOD section. You can also report a channel, set your preferred theme, and remove ads. The app also has a unique FM section for regions such as India and Bangladesh.
How to install HD Streamz on Firestick & Android TV
7. Kodi (through Live TV addons)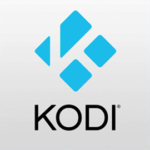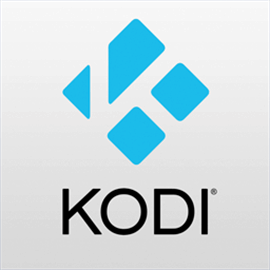 Our final app is Kodi. It is a free, open-source software with all sorts of entertainment. The app itself has no built-in feature like the rest of the apps listed to watch Live TV, but you can install addons that will give you access to streaming Live TV.
Through these addons, you can gain access to all live TV channels available online, all live sports, and TV shows, Movies. The only problem is that you need to know the right Kodi addons and install them, but you don't have to worry about that. Our Kodi section provides lots of Kodi guides, and below is one of the best live TV Kodi addons for a start.
Mobdro not working – Wrap up
Mobdro was a leading free live TV streaming app, but at the moment, it's not working. This is quite a blow to the tens of millions of users who were using the app, but you don't have to worry as there are several Mobdro alternatives.
With the APKs listed above, you can access all the content that you usually would with Mobdro. However…
Enjoy!