It's difficult to deny the fact that the times of cable television have passed and gone. In the 21st century, they are streaming video services that are on the crest of a wave of popularity. In this article we'll compare Netflix vs Amazon Prime vs Hulu, the best Streaming Services by now.
;Some time ago, cable TV was the only possible way to watch your favorite TV shows and movies. Back then, TV programs were broadcast at a specifically scheduled time. Needless to say, it caused much inconvenience to TV viewers. In time of cable's dominance, streaming video services were merely add-ons to DVD which enabled us to download a handful of second-run films and TV shows. Still, the expansion of the Internet and development of streaming devices have pushed streaming services to a whole new level.
As a result, presently, not only housewives or stay-at-home parents can watch their favorite movies and TV shows whenever they want. Even office employees and college students, one of the busiest and most stressed out social categories, have an unlimited access to on-demand content. Even if you're overloaded with homework and routine chores, you can spare a minute to devote to watching a heartwarming comedy or a breathtaking thriller. After all, you can always get your dissertation written in the shortest possible time with Edusson.com, a custom dissertation writing service trusted by thousands students.
Netflix vs Amazon Prime vs Hulu
There's an abundance of companies providing online streaming services to those who want to watch TV content on demand. Netflix, Amazon Prime and Hulu, are by far the most popular on-demand streaming video services lots of viewers rely on for watching specific content. So, with no delay let's get these best streaming services compared, by putting Netflix vs Amazon Prime vs Hulu face to face, and find out whose perks and libraries are the most attractive.
Price
When it comes to purchasing a specific good or service, price proves to be the first criterion customers pay their attention to. Of course, you know that all the three services in question don't do charity; this means that you need to pay to watch or listen to on-demand content. Therefore, we suggest that you review Netflix, Hulu, and Amazon's prices first thing.
Netflix
As of January 2019, Netflix's subscription price has increased by almost 10 per cent. Currently, viewers can avail themselves of the most pocket-friendly subscription tier for $9 per month, provided that you're OK with SD resolution. Moreover, the cheapest option will confine you to one device only. If you want to enjoy your video in HP quality or higher or stream at two devices, you'll need to fork out $13 per month, while fans of 4K Ultra HD will need to pay almost $17.
Hulu
Following Netflix's example, Hulu reviewed its pricing policy which, nonetheless, resulted in a price drop. Thus, the cheapest subscription plan will cost you only 6 dollars per month. You can opt for it if you don't mind tons of ads. There's also an ad-free option which is $12. Moreover, the company offers a streaming live-TV package, whose price has increased almost by 3 per cent since February; now is $45 per month. Those who decide to take advantage of this option will get access to more than fifty channels and Hulu's regular on-demand library. Moreover, there are a number of other useful add-on features you can enable for an additional fee.
Amazon
Amazon boasts two versions of its Prime subscription. You can pay around 14 dollar monthly or save by purchasing a $119 annual package. If you're a student, you can get a 50 per cent discount once you sign up with a valid email address. Irrespective of the version you choose, you'll get the same set of perks; this includes cloud storage, two-day shipping, and on-demand video streaming. And one more bonus from generous Amazon! All subscribers don't need to pay any additional fees to enjoy videos in 4K Ultra HD. This option comes standard in both available versions.
Libraries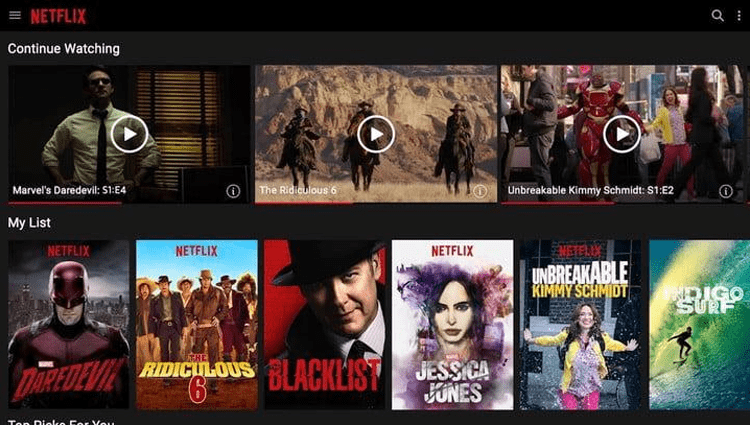 Now it's high time we started discussing content libraries of the streaming services in question.
It's not a secret that Netflix spares no money on unique content wherewith it attracts hordes of new viewers every month. The company remains a leader in producing its own high-quality content you can access any time. It also features the largest collection of award-winning international movies you can watch for no additional fee.
Netflix's competitors, Hulu and Amazon, can't boast such a vast collection. Both services offer the newest TV episodes released by other networks. Moreover, Amazon will make you pay additionally for each new film or recently released TV episode. If you don't want to spend money, you may choose Netflix. Still, you should keep in mind that the company lags behind its competitors in terms of broadcasting new episodes. So, you'll need to wait a little bit longer to find out what happened to your favorite characters from Games of Thrones or Doctor Who, if you opt for Netflix.
However, if you choose the Netflix service you must be aware that the content available, depends on the country or region you are connecting from; this is related with transmission rights. Thus, if you are in Europe, probably you'll not be able to access the same library available in US; even if you are an US resident. To solve such problem, you'll need to use a VPN for Netflix.
Supported Devices
All three services are compatible with a wide range of devices. You can use your smartphone, PC, laptop, gaming console, smart TV, tablet PC and lots of other devices to access any of these services.
Netflix and Hulu can be rightly considered the most ubiquitous services. They are available on a long list of devices. You have probably noticed that lots of devices even feature Netflix and Hulu logos on their remotes.
As for Amazon, it's a little bit inferior to its rivals in term of omnipresence. Amazon Prime is not available on Chromecast, as well as on Chromecast Ultra, which, nonetheless, comes as no surprise given the ongoing intense competition between Amazon and Google. Be as it may, but this fact often frustrates many users; this makes them refrain from availing themselves of Amazon's streaming services.
Should you have more questions about the compatible devices for each service, don't hesitate to visit Netflix, Amazon Prime, and Hulu official websites.
Content Quality
As we have already noted, you may enjoy your streams in 4K Ultra HD if you opt for Netflix or Amazon Prime. Moreover, you may take advantage of HDR streaming support; thus getting the most out of your cutting-edge gadget you use to stream favorite shows on demand. You also know that Netflix charges additionally for 4K resolution, while Amazon provides this service for free. If you choose Hulu, you won't be able to watch movies in 4K on any of your devices. So, all 4K fans need to decide between the other two available options.
Presently, surround sound technologies enables you to enjoy your audio on a variety of devices. Amazon supports the Dolby Atmos sound format that goes beyond 5.1-channels. For maximum experience, we recommend using Amazon's Fire TVs. Netflix also provides access to Dolby Atmos content. Note that only select titles are available in this superb format. Recently, the company has surprised us with its sound upgrade available to all users with a compatible 5.1 setup. Still, you won't be able to enjoy this upgrade for free. Netflix will charge you an additional fee for access to the Atmos content. Hulu comes in last, with its stereo sound quality. Atmos content is currently unavailable on Hulu.
Conclusion
We won't point any winners in our article. All the three services have their benefits and limitations, which, as you see, don't affect the overall quality of services provided. It's up to you to decide which on-demand streaming giant is worth your attention and money.
But if you are a cord cutter you can always use streaming apps like Kodi, Stremio, Plex or Emby to watch your favorite movies, Tv shows or Live TV. The downside is that many of the streams available on that streaming applications are pirated content; so, if you go that way you must protect your online identity with a VPN; otherwise you'll end up facing legal problems instead.
Hope this article on Netflix vs Amazon Prime vs Hulu – Best Streaming Services Compared have helped you to decide what's the most suitable for you. If so, please share it with all your friends, and drop us a comment based on your own experience.
Have nice streamings!