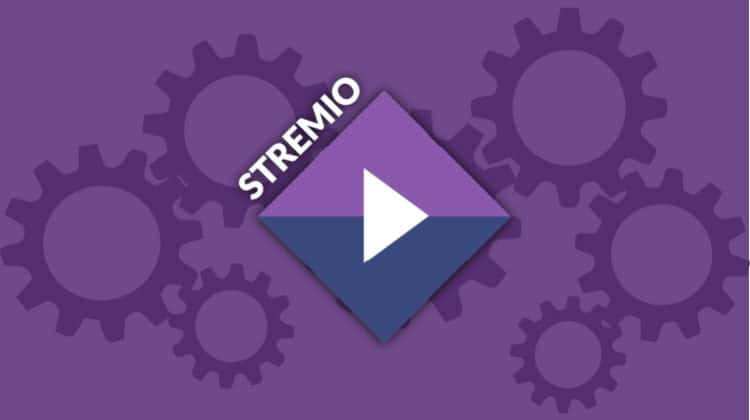 If you are Interested in Stremio, this guide will look through everything you should know about the streaming platform.
Each passing day there's an increased number of people searching for streaming platforms as they ditch standard cable TV packages. In relation to this, media center software such as Kodi, Plex, and Stremio have rapidly gained popularity in the streaming community. Stremio, in particular, has been rising to new levels of popularity, and it is now giving Kodi a run for its money. You will find tons of tutorials on the platform, but they can all be quite overwhelming, especially when you are just starting.
You don't have to go through the headache of searching for various articles to be acquainted with Stremio. Luckily, this guide is here to help you out. We have simplified this for you by compiling everything you should know about Stremio, from what it is, how it works, its features, the various devices that support Stremio, how to install it, and how to use Stremio.
What is Stremio?
Stremio is a media center that covers all your video entertainment needs, and it lets you watch TV shows, movies, web channels, and live TV. The platform functions similarly to the popular Kodi media player application in that it lets you add community addons and stream pretty much anything on the internet.
However, in contrast to Kodi, it is very simplified, and you can easily navigate through the app. The media center application has a well-organized, and straightforward user interface with the content offered categorized into channels, movies, and series. To stream the content, you need to install Stremio addons which bring out the app's magic; this will give you the luxury to access and watch more content, all for free.
How Stremio Works
What sets Stremio apart from most streaming apps is that it is cloud-based; this means that when you sign in, it will sync all your content, addons, and streaming activity across all the devices where you have installed the app and signed in. As a result, you can watch a title on your Firestick, for example, and then continue on the go using your mobile device.
Stremio is also torrent-based. The content provided by the app is sourced from various torrent sites, and you can always tell the site where a link is hosted before you start streaming. You can also see the number of peers on each link so that you can select the links with enough seeders.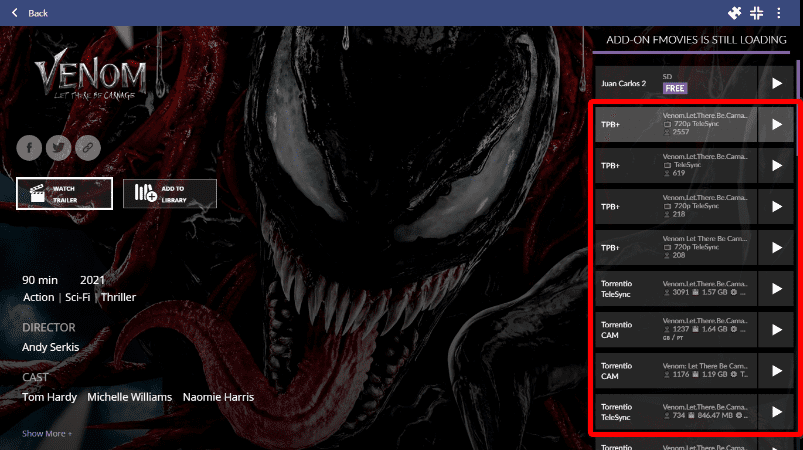 Apart from using torrents, Stremio is also different from Kodi as most community addons are hosted within the app; this means that it is difficult to take down addons, and it also dramatically simplifies the installation process.
So far, you have an idea of what to expect once you install Stremio. But it is also good to note that aside from streaming content, Stremio has several exciting features, including the ability to tailor your Stremio app to align suggestions to your interests. In this Stremio guide, we'll look at these next, but here's an important consideration first.
⚠ Caution: Always Use a VPN with Stremio
Stremio mostly gets its links from torrent sites, so all restrictions and concerns applicable to torrent sites also apply to Stremio. While P2P and BitTorrent technology are entirely legal, the practice is often associated with copyright infringement. As a result, governments and copyright agencies have been cracking down on piracy through torrents, and so you can easily receive a DMCA notice or cease and desist letter from your ISP.
Some people have also had their cases escalate to court, and others have been heavily fined.
On top of that, ISPs have banned torrent sites and their mirrors in many countries like the UK, Australia, France, Germany, Russia, Spain, Sweden, Belgium, Italy, etc.
👉 To circumvent these restrictions and avoid any legal actions if you access illegal files unknowing, you should always use a VPN.
✋ However, not all VPNs are suitable for torrenting; some don't allow BitTorrent traffic, some may even suspend your account if you access illegal files, and others don't have the requirements for decent streaming.
The VPN I recommend
At BestDroidPlayer, the VPN we recommend for torrenting is IPVanish. This is because of the following:
Super speeds: IPVanish is one of the fastest VPNs available, and so you will be able to torrent without having to take a significant hit on your speeds.
Torrent on All Servers: While most VPNs prohibit P2P traffic and others only limit it to a few servers, IPVanish allows users to stream on all their servers.
Socks5 Proxy: The VPN provides a proxy that can be set up within your torrent client if you don't want to use the VPN. This will let you change your IP address without affecting your speeds or the rest of the computer. However, note that the proxy doesn't encrypt your activities.
Kill Switch: A kill switch terminates your internet connection whenever you lose your VPN connection. This ensures that you do not get exposed. Such is especially useful when changing servers or if you want to leave your computer downloading torrents.
We are currently offering a 72% discount courtesy of the VPN, so you can sign up at a discount using the link below. After your subscription, you will be eligible for a 100% money-back guarantee just in case you wish to cancel.
Stremio Features & Functionalities
The features and functionalities provided by Stremio are meant to enhance your streaming experience, and you will need to configure some of them to use them.
Here's a simple breakdown of Stremio features:
You can also integrate your Trakt account to stay up to date with your favorite show, as you will always be informed when there's a new episode.
There's a Calendar feature that helps you keep track of all your streams as you will see your entire watch history in the calendar visualization.
When using Stremio, you have the luxury to cast what you are watching on a bigger screen.
You can play magnetic links you get from torrent sites, so you won't have to rely on available titles.
Stremio lets you enable subtitles on all videos. In case you encounter syncing issues, there's an option to adjust the timing. You can also select a different subtitle altogether.
You can watch YouTube trailers within the app.
There's an option to add favorite titles to Library. These will show up on top of the app.
There's an inbuilt "Continue Watching" feature that works for all titles.
Note that the features will vary depending on the device you are using.
What Devices Does Stremio Support?
Stremio is a highly compatible media center application. There are Stremio desktop apps for:
In addition to this, Stremio supports mobile and streaming devices such as:
Android
iOS
Android TV (Through the Android apk)
Firestick & Fire TV (Through the Android apk)
However, the iOS version has limited functionality as it doesn't have addon functionalities. You can only use it to view titles. You also can't cast Stremio on almost all TVs directly. However, you can use media players such as Apple TV and Chromecast to cast Stremio on your TV.
Apart from the apps, you can also use Stremio on your browser.
How to Install Stremio
The procedure for installing Stremio will vary depending on the browser.
The general procedure to install Stremio is as follow:
Using your browser, head over to the Stremio download page.
Click one of the download options besides your operating system (it should correspond with the OS version you are using).
The download will now begin. Click the downloaded file to start the installation wizard.
Follow the installation wizard for your device. After the process is complete, you will now get a "Finish" option. Hit it to complete the Stremio setup.
The installation process for streaming devices is not straightforward, so we have created guides that can help you install Stremio.
From there, you will be required to log in. You can create a Stremio dedicated account or opt to log in with Facebook. If you use the latter, Stremio points out that it won't make any post on your behalf to feel comfortable.
If you don't want to create an account, follow the option "SIGN UP WITH EMAIL", and you'll be the option "GUEST LOGIN".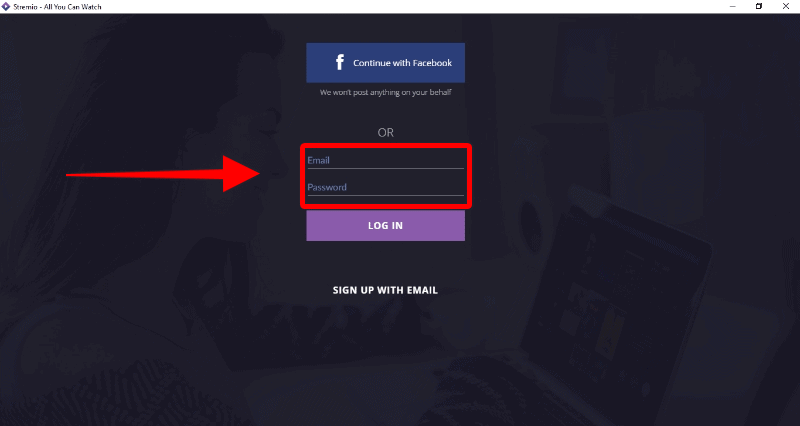 After you log in, Stremio will ask you to select some content categories; this helps Stremio make suggestions that are in line with your interests. You are not limited on the number of category selections, so you can choose as many as you would like.
At this point in the guide, we already have installed Stremio, and are logged in. Now let us familiarize ourselves better with its features.
How to Use Stremio
Stremio has many functionalities and features to explore, and for ease, we divided into:
Basic functionaly
Advanced features
We'll speak about each one below in this Stremio guide.
Basic Functionality
You will see suggested titles grouped into categories such as Movies – Top, Series – Top, Movies – Rating, Series – Rating, and more.
Streaming Content
After you log in to Stremio for the first time, the main screen, known as a board, will have some recommended videos based on the categories you selected earlier. However, this does not mean you can watch the title. To do that, you will need to install some addons.
You can also use the Discover tab to find content that you can watch based on the Stremio addons you have installed. If you'd like a specific title, you can use the search bar at the very top of your screen.
Stremio Addons
As said earlier in this guide, just like Kodi, Stremio has many addons that can let you watch any movie or TV show, although they are not as many as the Kodi ones. However, you will have a much easier time installing them as you won't need to rely on external sources.
Stremio addons are grouped into official and Community "third-party" addons. The community addons are where the gold is, and they are found in the location as the official addons.
How to install Stremio addons:
Head over to the Stremio addons page by clicking on the jigsaw icon at the top-right corner.

You will see all the available addons. You can sort them using the filters on the left-side menu. To install any addon, click on the "Install option."

You will get a pop-up. Hit the install option once again, and within a few seconds, you'll get a notification that the addon has been installed.

You can go ahead and install any other addon you like.
Here's a list of the best addons to install for a start:
Torrentio
The PirateBay+
123Movies
YTS
Brazuca Torrents
USA Internet TV
Unreal Sports Streams
OpenSubtitles
Advanced Features
Now in this guide, you'll find that Stremio has some excellent advanced features that will take your streaming experience a notch higher.
How to use the Stremio Calendar
You can stay up to date with ongoing TV shows using the built-in Stremio calendar. However, before using this calendar, you are required to select the shows that interest you. You can use various methods to do this, such as selecting shows from the Discover tab and importing your current Trakt library.
You will have a calendar visualization of every show that you add to your library. Once you add a title to your library and then check your Stremio calendar, you will see all the dates when the show aired or will be airing.
You can also make this calendar part of your everyday norm by subscribing to the calendar; this will enable you to sync up approaching movies and series releases with your default desktop calendar or email.
Here's the procedure to set up the Stremio Calendar:
While at the board (main screen), click on the three vertical dots menu.

Click on "Settings."

Under General, click on "Subscribe to calendar."

How to sync up your watch history with Trakt
Trakt is a web platform that enables you to keep track of movies and series you watch automatically.
Here's the procedure to sync up your Stremio watch history with Trakt:
Create a Trakt account if you don't have one yet.
While at the Stremio's board (main screen), click on the three vertical dots menu.

Click on "Settings."

After that, click on "Authenticate" under the Trakt Scrobbling title.

Once you play a title on your Stremio media library, you should see it in your Trakt watch history. From there, you will be redirected to Trakt's official website, where you will confirm that Stremio has the authorization to access your account. However, this feature may fail to function with some sources.
Wrap Up
As said earlier in this guide, Stremio is a video content platform that is rapidly gaining popularity in the streaming community as people search for convenient ways to watch content. The above Stremio guide shows you everything you should know about the media center as a new user. Hopefully, this guide will answer all your questions. However…
Enjoy!