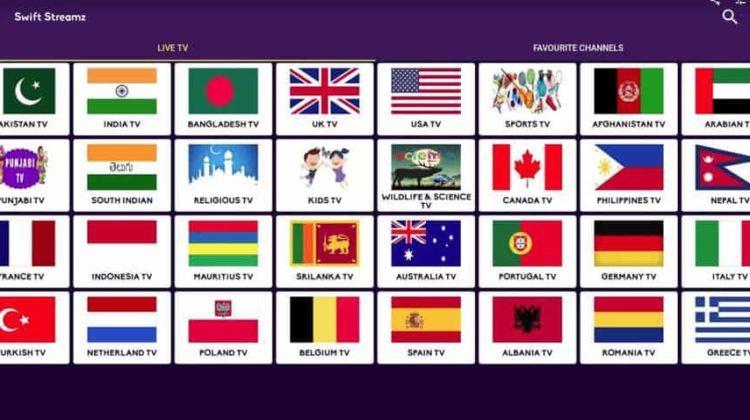 For those seeking a good and effective application to watch Live TV over internet, there's and IPTV app growing in popularity – the Swift Streamz app. Here's the Swift Streamz Review…
Swift Streamz is a brilliant app for streaming and watching your favorite shows, movies, and live TV online. It allows you to enjoy many TV channels on your Android devices, including TV shows, news channels, sports, and anything else you want. This app hosts Live channels from various countries that include:
USA,
UK,
Pakistan,
Greece,
Australia,
Canada,
India,
France, and
Other African, American, and Asian countries.
Swift Streamz is filled with countless impressive features that make sure all your entertainment needs are fulfilled. Some of these features include multiple video player support, absolutely free live TV, and without any subscription. You are not required to register to use Swift Streamz and, Chromecast is also supported so that you can use your smartphone or tablet.
This review gives a detailed description of why Swift Streamz is so popular among its users and why it would be the right choice for people looking for a live streaming app. However, your privacy and security on the internet come first. Let's look at why you should use a VPN before using any internet application.
Why use a VPN with Swift Streamz?
VPN, short for a virtual private network, offers a tunnel between the website and the user to defend the user against third-party threats.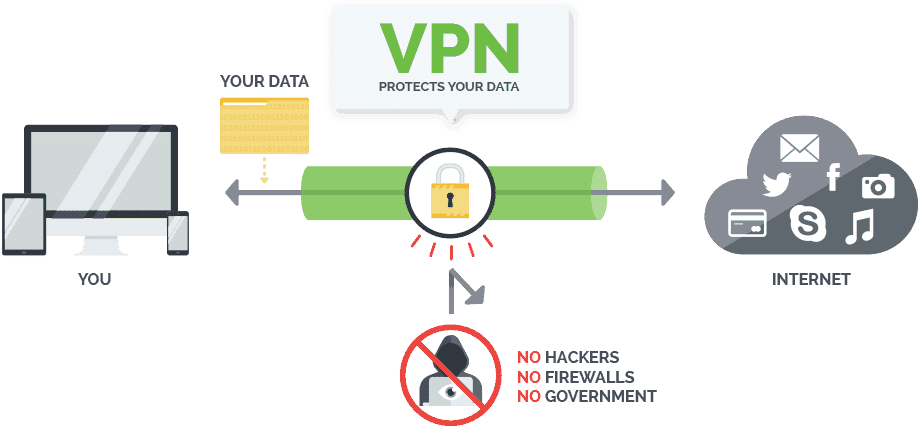 These threats could include identity theft, viruses, malware, and more, which could be very destructive to your system. Even though there are innumerable VPNs out there, after doing our research, we would highly recommend Surfshark to our readers. Surfshark is really famous due to its services, security, protection, and customer support service.
Privacy and security
Surfshark uses IKEv2 and OpenVPN for encryption to ensure anonymous browsing. Many VPNs available for free have servers that track all your activity and have archives of every website you visit. This can turn out to be very destructive if this info is passed on to anyone since they can track you down with this data. Unlike many VPNs out there, Surfshark has a strict zero-logging system, which makes sure none of the data about your actions is being kept onto their server. This means that the VPN does not keep its user's activity information to keep their browsing private. The Cyber Security feature defends your device from all malware threats by distinguishing and blocking damaging websites. VPNs are the best way to ensure that you are safe from all kinds of threats on the internet.
Compatibility
Surfshark offers a money-back guarantee to all of its users, in case they are not pleased with the services and their subscribers get to use the service on several devices at once. Surfshark is designed to work with all operating systems, including iOS, Android, and Windows. It is extremely easy to setup and install, which works really well.
Geo-restrictions
Many people like virtual tourists need a VPN to stay safe and safekeeping their identity. The users can connect to servers in almost 60 countries due to the giant network of Surfshark. The friendly and supportive 24-hour customer support helps you fix any problem you face with the VPN. With Surfshark you can quickly bypass geo-restrictions on content letting you access streams from all over the world.
Free vs. Paid VPNs
It's possible to go the free route when selecting a VPN, but free VPNs often have hidden costs! You see, free VPNs do not offer a zero-logging policy. This means that while they might let you access streams, there is no guarantee of your privacy. Also, free VPNs are often slower than commercial VPNs like Surfshark. Due to this factor, they often buffer when streaming online, making them less useful. That's why we always recommend a paid VPN like Surfshark. It is significantly better, and the costs are nominal considering the features provided. To help you start we've got an exclusive 82% discount on [/vpn1] for our readers.
Features of Swift Streamz
Many people wish to find an application that helps them stream media content on the internet, including movies, TV shows, Live TV, etc., in high quality and without going through the trouble of looking for a link to the live stream on the internet. Swift Streamz is an application that saves you from a lot of work, browsing through the internet, and itself brings you 700+ channels from around the world for you to enjoy!
Free of cost
Swift Streamz, unlike many other apps out there, gives you all the services you need, all free of cost. It does not require you to register with the application.
Design
This application has an easy to use and user-friendly interface. The interface has been designed for all types of people to know where the buttons are and what they do.
Compatibility
The application allows you to download and install it onto any of your android devices. This means that you will be able to use the application on all of your Android devices. The app supports all Android versions above 2.2.
Other features
There are a lot of features of Swift Streamz. Some of these features include DLNA and Chromecast support. Also, multiple video players are supported; it works very smoothly and does not lag on Wi-Fi, 3G, 4G, etc. The best feature of this app is that you do not need to register with the app before using it. You can watch any channel you want, free of cost.
Installing
Finally, on this Swift Streamz Review, installing this app is easy and straightforward; here's a Swift Streamz install guide on your Firestick or Fire TV.
Conclusion
For anyone that has been looking for a live streaming app to fulfill their entertainment, Swift Streamz is the perfect one. Due to its countless features and its ability to bring you more than 700 channels, all for free, it is highly recommended! Make sure you download and install it on your Android devices and check them out. But, before using it, be sure to install and turn On a Good VPN like Surfshark, to grant safety and that you stay on the right side of the law!
We hope this Swift Streamz Review helped you find an amazing application with all the features you want in a live streaming app.
[kkstarratings]