Wondering what the best tools to download MP3 music from YouTube videos are? There are many ways for that, whether by using online websites or dedicated software. Even better, nowadays, you can convert YouTube videos to MP3 files on almost any platform.
Let's take a look at the best YouTube to MP3 converters available and see how to expand that music library. The following guide will focus on two main categories: online converters and software tools. This way, we should be able to format any video into an MP3 file without worrying about device compatibility or anything like that.
⚠ Keep your Internet safe.
Why do we need to secure our Internet connection?
Streaming media content for free on the Internet is actually easy. What is more difficult is staying away from malicious sites and files while watching a movie with countless buffering times. In fact, many websites use those types of content to attract unaware users to obtain their personal information.
It will then be sold or used for advertising purposes or, worse, for hacking purposes. And if it seems harmless at first glance, it can actually expose anything about the user: his location, his browsing history, his family's information, and so on. That's why it still is necessary to monitor and protect all devices used to connect to the Internet.
What is VPN?
Virtual Private Networks (or VPN) are software that acts as relays between a device and the Internet. Instead of directly connecting to a website, the VPN uses encrypted private tunnels to secure any information sent between the device and the said website. In other words, reliable VPN services are the best solution to keep your ISP (and anyone else) from looking at your browsing history.
To do that, the VPN service relies on a network of servers located worldwide. Out of the different features a VPN can offer, it makes websites think that the user is located in another region/country. Not only is it better for privacy purposes, but it also unlocks those content with geographical restrictions.
Why use VPN software when downloading content?
If you need to download files, Virtual Private Network may come in handy to access restricted content in your country. On top of that, we should keep in mind that many of the free media content available online might be protected or pirated. And downloading pirated or unauthorized content may bring legal issues to the user.
⭐ You might be interested : 15 awesome things you can do with a VPN
Some may mention that using a VPN while downloading content may affect download speeds. The VPN actually needs a good bandwidth to handle both the download process and its own service. Anyway, there is a little turnaround for that: by choosing a VPN server located in the same country as you, or at least the closest geographically. This setting will reduce the impact on downloads and maintain your privacy online.
The VPN we recommend
As usual, BestDroidPlayer's team members regularly test a bunch of VPN services to figure out which one is the best. When it comes to content downloading and online converting, and after rigorous benchmarks, we are keen to say that Surfshark is one of the best for that type of use.
One feature to another, those are the ones that particularly kept our attention :

⚡ Superb Speeds: Guarantees a smooth live streaming experience.
🌍 Huge Server Network: You can connect to a nearby server for a fast and stable connection.
😲 UNLIMITED Devices: Connect dozens of devices at the same time!
🔑Unblock Anything: Safe access to censored apps, websites and torrent sites.
😎 Best in Privacy: The VPN doesn't keep any activity logs, and so your activities are only known to you.
🔐 Top-notch Security: This VPN uses AES 256-bit encryption and provides multiple protocols alongside other security features such as a kill switch, DNS & IPv6 protection and WireGuard.
💳 30 Days RISK FREE Money-Back Guarantee: In case you do not like the service, you can get every penny back if you cancel within 30 days!
We were able to secure an exclusive 82% discount for our community, lowering the price of this Premium VPN service to:
Special Offer: $12.99 $2.30/month
30-Days Money-Back Guarantee
Before choosing a tool for converting video files to MP3 format
Many tools out there can perform said converting tasks, but they don't offer the same features and capabilities. In fact, some will offer the possibility to download files in batches or to increase conversion speed.
The tool's price is another key parameter to be considered, whether you are ready to spend money on some extra features or not. However, based on your conversion needs and requirements, you can choose between using an online tool now and then or downloading software.
The best software and tools for extracting music from videos
As stated before, there are plenty of tools that allow you to strip out a YouTube video's audio. You can either convert a video file to MP3 format with a desktop application or directly save the video as an audio file with an online tool. Here, we will provide you with a list of different websites and software for you to pick from. Depending on your needs and requirements, we have included both free and paid tools in the following list.
Online tools to download MP3 music from Youtube videos
Online tools are handy, as they serve multiple purposes on only one platform. In fact, not only are they letting you download multimedia content, but most of them also convert or extract those files into your preferred format. If you are not trying to download/convert a large group of files, then those online tools are a quick and easy solution.
#1. YouTube Downloader
YouTube Downloader is a website that proposes to convert YouTube videos to MP4, MP3, and even 3GP files. It has a fairly new feature that allows users to download videos from Facebook.
The process is quite simple, as you only have to paste the original YouTube link and launch the download process.
ᐅ Website link: yt1s.com
#2. ClipConverter
This one is also an online tool but with some additional perks. You can convert/download MP3 and MP4 files from YouTube, but you'll also have other choices regarding the different conversion formats.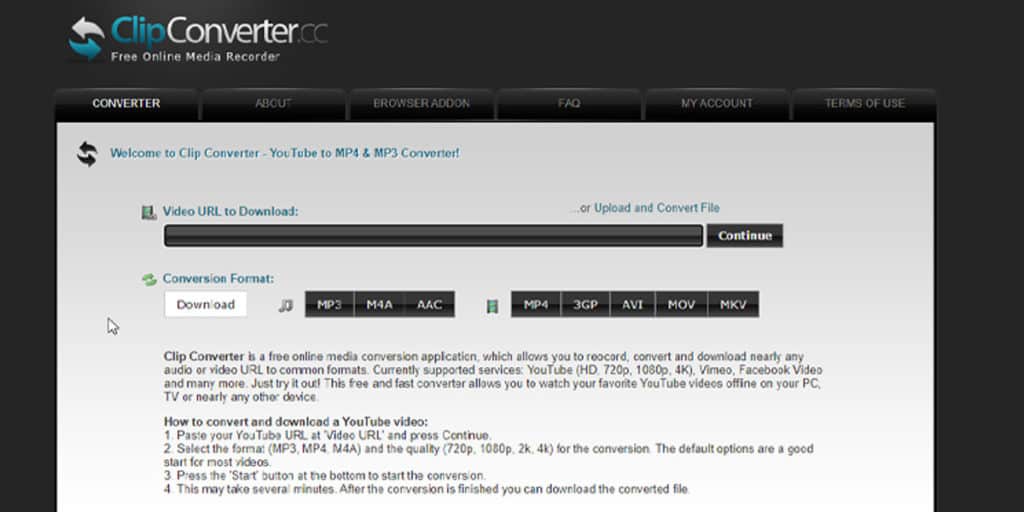 Additionally, you can also upload files from your computer/device and use the website to convert files into your preferred format.
Available formats for audio conversion: MP3, M4A, AAC
Available formats for video conversion: MP4, 3GP, AVI, MOV, MKV
ᐅ Website link: clipconverter.cc
#3. Y2Mate
Y2Mate only gives the option to convert a YouTube video to an MP3 file, but it does its job correctly. It can also be used from mobile devices such as smartphones and tablets, as well as computer browsers.
The process is quite the same as for the other platforms: you only need to paste the YouTube video link and click on the Start button. As said earlier, there is no additional file format available, though.
ᐅ Website link: https://y2mate.guru/en3/youtube-to-mp3
#4. Online Video Converter
This website provides exactly what it advertises: convert videos to MP3 or MP4 format. Just like the previous platforms, you only have to paste the YouTube link in the dedicated area, choose the suitable file format, and it's done.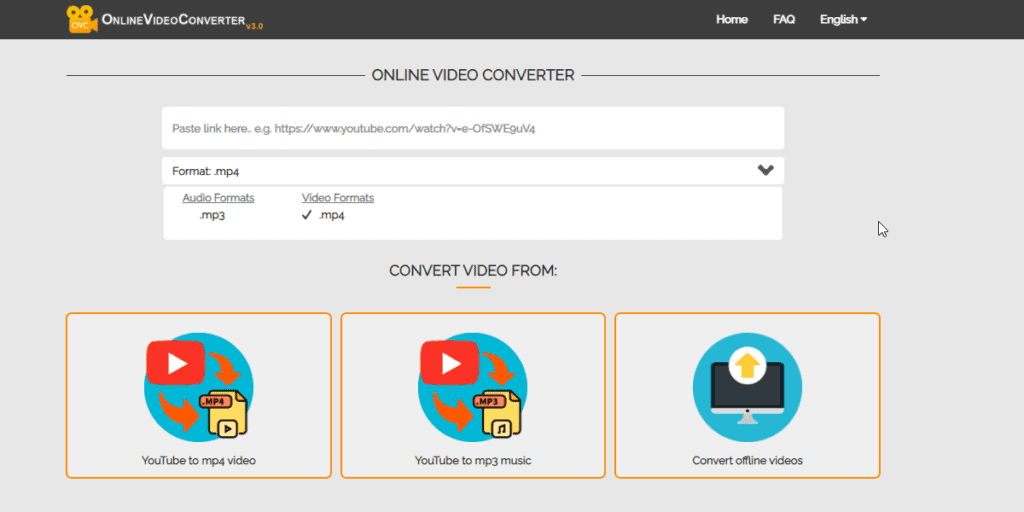 Here, we can also upload local files to convert them into MP3 or MP4 format.
ᐅ Website link: https://onlinevideoconverter.pro
#5. MP3 Convert
This last website only offers MP3 format, but it is a free service, so that it may be sufficient. The system is similar to other online platforms: just paste your link from YouTube and click on the « Convert » button to start the process.
Anyway, you should note that this website doesn't support videos that exceeds 2 hours duration.
ᐅ Website link: https://mp3-convert.org
Software tools to convert YouTube videos to MP3
#1. Freeware tools
#1.1 – Free YouTube to MP3 Converter / Free Video Downloader for YouTube
This one actually provides two different software, depending on your need. The first one is for directly converting YouTube videos to MP3 format, and the second one is for downloading MP4 videos.
They work the same way: once the software is installed on your computer, you'll have to paste the original YouTube link and launch the converting process.
ᐅ Website link: https://notmp3.com
#1.2 – ClipGrab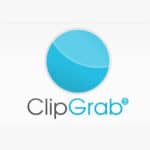 ClipGrab is another option for you to download YouTube videos into an MP3 file. This free video downloader and converter work with both PC and Mac, and it also can save the video in the required format for iPhone and iPad.
ClipGrab supports YouTube and other websites and platforms like Facebook, Vimeo,, or Dailymotion with HD video quality.
Once the software is launched, you just have to copy and insert the YouTube link on the input field. Select the output format in which you want to convert the video, and then click on the « Grab this clip ! » button to grab your video. It's as simple as that!
ᐅ Website link: https://clipgrab.org
#1.3 – Any Video Converter
With more than 100 platforms, 160 outputs, and 4K downloading without any loss of quality feature, Any Video Converter Free is one of the most comprehensive tools to download and convert YouTube video into MP3 so far.
Users can choose from different input options, such as copy/paste original YouTube video or playlist URL, drag and drop local files, or extracting audio from CD/DVD. It also allows batch conversion and download.
ᐅ Website link: https://www.any-video-converter.com/
#1.4 – MediaHuman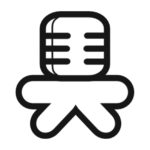 Media Human provides many tools for anyone who wants to grab media content from YouTube. Although they are separate software, they are useful and simple to use.
Once you got the right software, you'll just have to paste the original YouTube link to initiate the download. Just make sure you are getting the one that suits your needs.
ᐅ Website link: https://www.mediahuman.com
#1.5 – YTD Downloader
YTD Video Downloader and Video Converter is a free tool that offers basic features to download, convert and play videos. It also comes with simple editing tools such as volume change or video cutting.
As you might have guessed, YTD Video Downloader works in the same way as the other software previously described. You need to download the video on YouTube before converting it into MP3 format.
ᐅ Website link: https://www.ytddownloader.com
#1.6 – Format Factory
Format Factory is a freeware that allows users to convert video/audio and even image files into other formats, including those compatible with mobile devices such as PSP, tablets, or iPods. It offers a wide selection of audio formats for you to choose from, ranging from MP3 to M4a file formats.
On the other hand, Format Factory is relatively easy to use. Users just have to browse and select their files (as many as they want), choose the desired format, and start the conversion.
As for similar software, you'll need to have the video files on your computer before converting them.
Available formats for audio conversion: MP3, MP2, M4A, M4R, ACC, AMR, MMF, OGG, WAV, WMA
Available formats for video conversion: MP4, FLV, 3GP, AVI, MPG, SWF, VOB, WMF
ᐅ Website link: http://www.pcfreetime.com
#2. – Paid software
#2.1 – SnapDownloader
SnapDownloader is a lightweight software for both macOS and Windows. Once downloaded and installed, it provides various features like video conversions or direct download options from platforms like YouTube. Obviously, it can then convert the files into the most popular file formats, such as MP4, MP3, WAV, or even 8K videos.
It is available through a one-time purchase solution or a monthly/annual subscription. You may note that the actual license is for one computer only. To link more devices, you may need to purchase a Family plan.
ᐅ Website link: https://snapdownloader.com
#2.2 – 4KDownload
This software is one of the most appreciated for batch downloads and conversions. It gives access to great outputs qualities such as 4K definition. It is a paid solution to be more suited for more significant needs.
The smallest plan allows converting directly and downloading YouTube videos to MP3 files. On the other hand, the more expensive plans provide features such as downloading entire YouTube channels, YouTube playlists, or URL imports and exports.
ᐅ Website link: https://www.4kdownload.com
#2.3 – Wondershare UniConverter
UniConverter is fairly a new software, but with nice features. You would need to have the video files locally, but it can convert those to various numbers of file formats, including MP4, MP3, WAV, and many others.
It is a paid software, available at different price ranges. Anyway, the most interesting is the one-time purchase option, which gives you a lifetime license for the software. One other interesting feature is that UniConverter is compatible with Windows and Mac.
ᐅ Website link: https://videoconverter.wondershare.net
#2.4 – Adobe Premiere
Finally, if you own a copy of Adobe Premiere, you already have an ultimate tool. This software is obviously a paid one (and pretty expensive), but it's also one of the most powerful available. Needless to say, you would need to download the source file before being able to convert it.
As you may already know, it is more an editing software, but it can be used to convert most media files into various formats, including MP4 and MP3 file extensions.
ᐅ Website link: https://www.adobe.com/fr/products/premiere
Wrap up
This article is intended to show you a list of the best Video converter tolls online as well as Video converters to run locally on your computer. With them, you'll be able to convert videos from various sources into other formats like the popular MP3 music files. The options listed include Free and Paid solutions with more or fewer features, so it's up to you to choose the one fitting your needs. However…
Keep in mind that you'll need to protect your connection and device from malicious websites and files as well from copyright violation charges, and the best way to achieve this is by always using a good VPN like Surfshark.
If you liked this article on the tools to download MP3 music from YouTube videos, ⭐ You might also like to read our article on watching Free Full Movies on YouTube in HD.
Enjoy!