This guide lists the top 3 Netflix series that is a must-watch and shows how to enhance your Netflix streaming experience.
Netflix has rapidly gained popularity globally, and it is currently the most popular video streaming service with over 180 million subscribers. It has a wide range of content for you to select from, including Movies, TV Shows, and Documentaries.
Due to Netflix's popularity and its high rating among streaming platforms, there are hundreds of series for you to stream on Netflix as each month, there's something new added to its vast library collection. However, selecting the best Netflix series can be a headache. The app offers suggestions to stream, divided into various categories such as Trending now, New releases, Popular on Netflix, and others. Unfortunately, some of these recommendations are only made for promotion purposes. We often make some recommendations, but you can't really rank the best Netflix series correctly. There are some you must watch though, here are our three picks.
Top 3 Netflix Series you Shouldn't Miss
Here's the detailed list of our recommendations of the best Netflix series for you to watch in no order of preference:
The Crown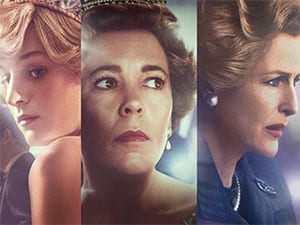 It goes without say, with the title The Crown, you expect royalty or power. This is a Netflix series worth adding to your list of Netflix must-watches. The Crown is a historical drama series that focuses on Queen Elizabeth II's time in power and the political nemesis. For the history lovers, you definitely shouldn't miss out on this as some events of the 20th Century are also included.
Here's a summary of The Crown Netflix Series that will leave you visualizing what to expect and why it is a must-watch.
A Synopsis of The Crown on Netflix
Genre: Historical drama
Seasons: 4
Episodes: 40
Cast: Olivia Colman, Tobias Menzies, Claire Foy, Helena Bonham Carter, and more.
IMDb Rating: 8.6/10
Creator: Peter Morgan
The Crown Netflix series gives the story of Queen Elizabeth II from the late 1940s as a newly-wed. She becomes a queen at such a young age of 25 after her father's demise (King George VI) as she was his eldest daughter. She's leading the most famous monarchy in the world that has come from a war. During her reign, the prime minister, Winston Churchill, assists in familiarizing her with new duties. However, the Prime Minister Experiences tough times as he must step down due to his age.
The drama doesn't end at this; her husband (Prince Philip) also faces difficulty with his wife as Queen. Queen Elizabeth has the burden too of dealing with her younger sister, Margaret, who's having an affair with an already married staff.
There will be some cast changes in the third season. In this season, England is mourning the death of Winston Churchill. What happens after his death? We cannot afford to give you all the spoilers in this great Netflix series. Margaret also wants a more significant role in the Royal family, and she is assigned a task.
The Fourth season gives focus to Charles's life. His parents are in worry because he is not married at the age of 30. Charles begins an affair with an eighteen-year-old lady, Lady Diana Spencer, but the problem is that he can't seem to get his first love out of his mind. Queen Elizabeth is also dealing with the chaos of a new prime minister.
If you haven't streamed The Crown on Netflix, then wait no further. Watch this Netflix series and watch the happenings during Queen Elizabeth's reign. The history is brought to you in a "spiced-up" way, giving you no reason to miss out on this.
Better Call Saul
Better Call Saul is another Netflix Series must-watch, especially if you have watched Breaking Bad. This series focuses on Jimmy McGill, well-known as Saul Goodman in the Breaking Bad series.
What do you expect to find?
Let's get to the synopsis of the Better Call Saul Netflix Series.
A Synopsis of Better Call Saul on Netflix
Genre: Comedy, Crime, Tragedy, and Drama.
Seasons: 4
Episodes: 40
Cast: Jonathan Banks, Bob Odenkirk, Michael McKean, Rhea Seehorn and more.
IMDb Rating: 8.8/10
Creators: Vince Gilligan and Peter Gould
Better Call Saul is a spin-off of the Netflix series Breaking Bad, where we meet Jimmy McGill, better known as Saul Goodman. In Better Call Saul, we meet Jimmy before he becomes Walter White's lawyer in Breaking Bad. Why is he called Saul Goodman? Is Jimmy a professional lawyer? These are all things you can find out by streaming Better Call Saul on Netflix.
James Morgan (Jimmy McGill) was born in Cicero, Illinois, in the year 1960. He has an older brother known as Chuck, who becomes a successful lawyer at an Albuquerque law firm. Jimmy was a fraudster in Cicero and eventually landed in trouble with the police. Chuck helps him on the condition that he works at Chuck's law firm in the HHM mailroom. Jimmy meets Kim Wexler, who inspires him to complete his college degree and attend law school.
Jimmy hopes to work at HHM, but he is denied the opportunity. What happens next? Jimmy starts a solo practice where he could handle any case, no matter how minor or the low income. We also meet Mike Ehrmantraut, a former cop working at the tollbooth at the courthouse parking lot. We see Jimmy's and Mike's stories come together and the turn of Jimmy to Saul Goodman in Breaking Bad.
This storyline should undoubtedly drive you to stream this series on Netflix and enjoy the story behind Saul Goodman. You shouldn't miss out on this one!
Stranger Things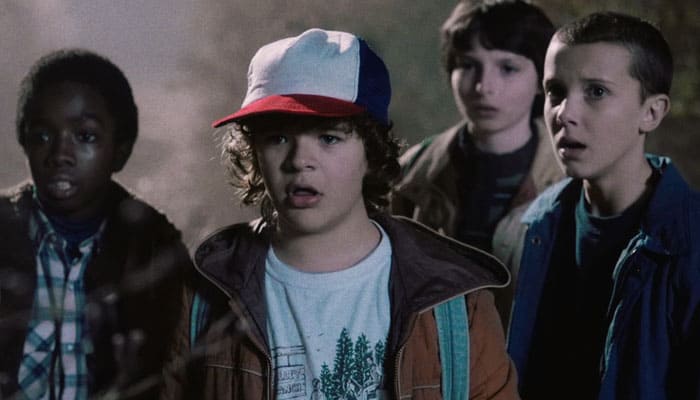 Stranger Things is another series that falls on our list of top 3 series one shouldn't miss streaming on Netflix. As the name suggests, this story is filled with an unusual series of events that unfold through the seasons.
Below is a synopsis of Stranger Things on Netflix:
A Synopsis of Stranger Things on Netflix
Genre: Horror fiction, Supernatural, Drama, and Science fiction.
Seasons: 3
Episodes: 25
Cast: Finn Wolfhard, Winona Ryder, David Harbour, Millie Bobby Brown, and more.
IMDb Rating: 8.7/10
Creators: Duffer brothers
In the town of Hawkins, Indiana, in 1983, a young boy known as Will Byers vanishes after being attacked by an underworld creature dubbed as the Demogorgon. The town experiences a turn of events as everyone searches for Will, including his friends (Mike, Dustin, and Lucas), his mother (Joyce – Winona Ryder), and even the local authorities. While they are on the search, a shaved-head girl emerges and is psychokinetic. What is the girl doing in the town, and where has she come from?
The first season of Stranger Things focuses on the vanishing of Will Byer, his search, and the emergence of the strange girl. In the second season, Will Byer has been rescued. It also becomes known that Will is under the influence of Upside Down entities. In the third season, the town has to deal with a new horror as a secret lab has granted the Upside Down access to the town, and more people are being possessed. What is this secret lab? How has it given the Upside Down access to the real world? Find all this out by streaming on Netflix this catchy series. Stranger Things elevated Netflix Originals to a whole new level.
Want to Unlock More from Netflix?
Well, we have only talked about three, but Netflix has 2,000+ TV shows. The problem is that you won't be able to get all of them. Although Netflix offers its services to users in 190+ countries, it's impossible to provide the same content everywhere. This is because content producers usually license content depending on the region, and it's not easy for providers to share rights for the same content in the same region.
To effect these geo-restrictions, Netflix first checks your IP address when you log in or open their app and again when you start streaming. To beat the first check, you only need to change your IP address with a VPN. However, the second one requires you to have a VPN that works with Netflix. The streaming service blocks most VPNs to prevent people from circumventing the blocks, but some VPNs manage to stay ahead of the game. These VPNs offer different functionalities and user experiences. For example, most VPNs only offer the American version of Netflix, but others offer more than 10 libraries!
The VPN We Recommend for Netflix Streaming
CyberGhost is one of the best VPN for streaming as it offers the following:
Dedicated Netflix streaming servers for various countries.
Smart DNS option.
Great speeds.
Here's how to stream Netflix using the VPN:
Create a CyberGhost account ([cyberghostvpn lp=netflix]Here's a special discount for BestDroidPlayer readers[/cyberghostvpn])
Install the app for your device
Log in using your credentials
Connect to a Netflix server.
CyberGhost VPN has special servers categorized as "Torrenting" and "Streaming." For Netflix Streaming, use the streaming option.
The Netflix catalogs available with CyberGhost VPN include:
Netflix US
UK Netflix
Netflix Germany
Japanese Netflix

Netflix France
After connecting to a server in a country/region, you will access content only provided in that specific location.
 Users can also unblock other streaming services such as Disney+, BBC iPlayer, Hulu, YouTube Premium, Crunchyroll, ZDF, CBC, and ESPN+.
Wrap Up
There are many series available for streaming on Netflix in its vast library, including Movies and more. As we mentioned earlier, Netflix is among the best choices for video streaming and, to have an enjoyable experience, you also have to be aware of what you pick. The above guide gives you a great starting point. However…
Enjoy!