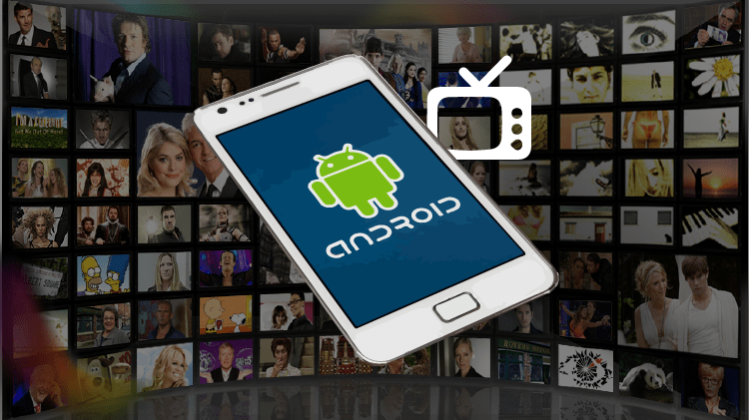 Few years ago, someone said the future is portable; well the future is now! The same applies to the TV and the way we watch it; now you can have it all the time on your palm hand and this article is about How To Watch IPTV on Your Android Phone so you can Watch TV anywhere…
The advent of Android and iOS phones have revolutionized the world that we live in today. You've literally got everything in the palm of your hand now. From your banking details to schedules of your favorite sports leagues to everything in between. You can sit at home and view the world with a simple a click. It's insane how advanced our world has become and the modern mobile phones aren't even fifty years old yet! Obviously, when you have the world at the tip of your fingers, you probably will prefer to keep it that way. As a result, there has been a decline in rates of telephone usage as well as watching television. A lot of people prefer watching their favorite TV shows and movies on their phones now so that they're up to date with everything on the go. This is where IPTV comes.
A Brief Review of IPTV
Now, here on this article on How To Watch IPTV on Your Android Phone, for those who still don't know, IPTV is online TV, to put it simply. IPTV stands for Internet Protocol Television and it's called so because the data that passes through an internet medium – it can be wired or wireless depending on your usage. Of course, for smartphones, the connection will be wireless and that's great because it means that you can easily use it anywhere- as long as you have an internet connection, that is.
The reason why a lot of people prefer IPTV is pretty obvious- it generally offers a huge range of channels not available through normal cable or satellite connections.  It is cheap – much more reasonable than the normal cable as you're paying for hundreds of channels. You are not restricted to channels selected by your cable provider but have access to channels from all over the world. It also includes on-demand video viewing as well live multiplayer gaming.
IPTV is a great way to keep up with things like politics, the weather, traffic, entertainment on the go. So there's really no reason why you should not have this great feature on your phone.
But before we talk about of How To Watch IPTV on Your Android Phone, let's talk about VPNs.
Why VPNs are so important?
Of course, it might seem a little weird to move on to VPNs when we're talking about How To Watch IPTV on Your Android Phone, but hear us out – VPNs are great especially if you're using such a service. Why? Well, because not every country wants their citizens to get this kind of power.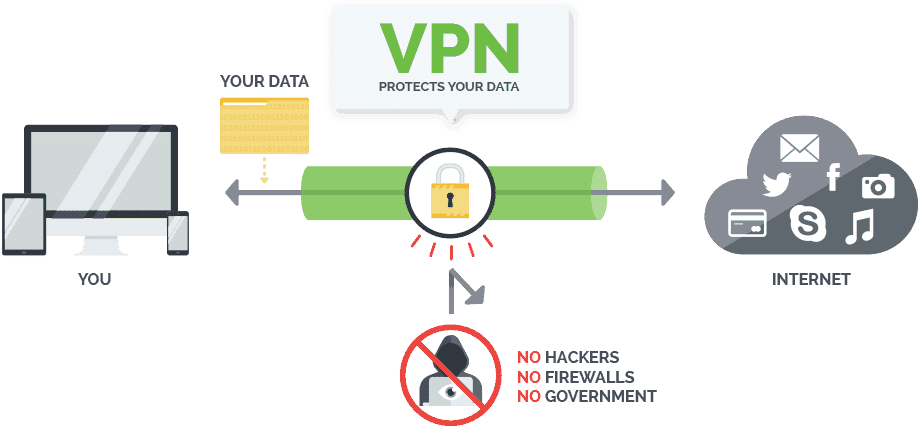 It might seem weird to a lot of people but government censorship is a real and scary thing so we're covering VPNs to help those people who're probably not from a country that allows access to everything online. Even if you're from a country that has no issues with using applications like IPTV, it's smart to get a VPN because it protects your data online and makes sure that no one is able to access your information. That being said, we're going to tell you about our favorite VPN- Surfshark!
The World's Best VPN Service
Yes, you better believe it. Surfshark is the world's best VPN service and the reason behind it isn't all too surprising once you know the kind of services it has to offer. For starters, unlike so many other free VPNs available online, Surfshark does not keep data logging. This means that whatever you do online, well, Surfshark is not keeping a record of it at all. This is very important as some free VPNs actually do keep records on its users and that's pretty bad because it means that your data is being recorded. Someone could access these servers and use them to track your online activity.
But that's not all- Surfshark also offers a great number of resources to help you in case you run into any problems. A dedicated support team is available online 24/7 if you need some help. Additionally, you can also download Surfshark using the same account on various platforms from iOS to Windows to Android. Similarly, you can also use them across multiple devices from your mobile phone to your computer to your tablet.
Of course, we get it. You're probably wondering if Surfshark will slow down your devices. You don't have to worry about that. Tests have shown that Surfshark does not actually slow your internet connection, in fact, it actually increases this. You see VPNs work by creating a virtual tunnel between your device and the VPN server. All traffic sent over this tunnel is secure and encrypted guaranteeing your privacy.
The other major advantage of a commercial VPN like Surfshark is the ability they grant in terms of bypassing geographic restrictions on content. Many countries and broadcast providers restrict access to their content to registered accounts only in the country of broadcast. With a VPN though, it's a simple matter to set it up so that after connecting to a server in a country where the content is available, the VPN server masks your actual IP address making it appear as if you're conecting from that same country. It's a quick and simple hack that works great!
Surfshark is the best VPN for Kodi and IPTV. We managed to get an exclusive 82% of Surfshark.
How To Watch IPTV on Your Android Phone
So now that we've got that out of the way, let's move on to the important stuff: the setting up IPTV on your Android phone. It's really not that difficult. Let's begin:
Go to the Google Play and type "IPTV" on the search bar and install the IPTV app.
Next, search MX Player and install that on your phone as well.
Now it's time to protect your connection, by turning On your VPN. The VPN we recommend is Surfshark
Next, visit https://freedailyiptv.com , an important IPTV list referrer, chose your favorite list and copy one of it's URLs ending with "…m3u"
Then go back to Home and open the IPTV app. You will find a + icon at the top right side which you should click.
An "Add URL" pop up will appear. You will have to put in the URL of your favourite IPTV list (free or paid). You can name the Playlist IPTV for your future reference.
Click OK and you're set!
And there you have it! If you followed all the steps on this How To Watch IPTV on Your Android Phone, you've successfully installed IPTV on your Android phone! Now you can watch reliable content 24/7 on the go! Have fun!
Conclusion
As you can see, on this article on How To Watch IPTV on Your Android Phone, the installation process of IPTV is very simple. All you have to do is follow the five simple steps outline and voila! You have installed IPTV on your Android phone. IPTV is great- you can watch whatever you want from anywhere in the world. We also talked about VPNs; IPTV together with Surfshark, will work seamlessly and help enhance your online TV experience all the while protecting you from prying eyes on the internet. These two are a great combination to use on your phone; so we strongly suggest that you download these apps. If eventually you already have one VPN, just check if it is part of the Best VPN List.
We hope you found this article on How To Watch IPTV on Your Android Phone, useful. If so, please share it with all your friends.
Have a great day!