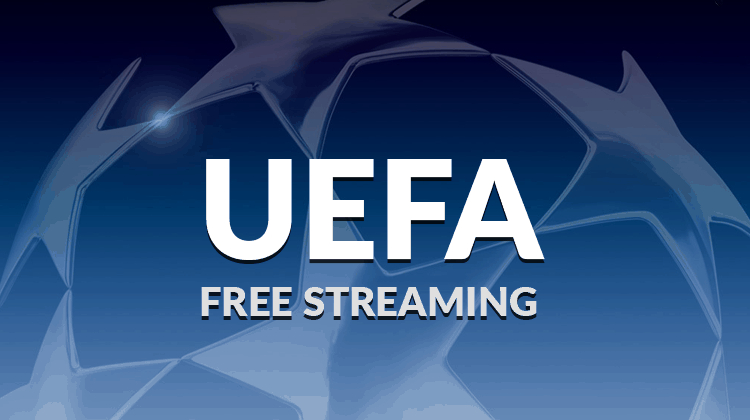 The UEFA Champions League is currently underway, and we are almost through with the group stages. It has only gotten hotter and better, with some twists already waiting to happen.

One interesting part of is how the 5 Premier League teams will fair in the knock-outs, after all of them convincingly performing in the group stages.
The Champions League is arguably the biggest club competition in world football, and we sure you don't want to miss any of the remaining action. For some of us, cable subscription is considered expensive, and sometimes not worth it.
The good news is that you can still catch up with all champions league online free. There are various ways how you can do this, and we will describe them for you.
Stay Safe, Use a VPN!
When streaming online, it is important to put your security and privacy ahead of everything. You sure don't want to get an email from your ISP warning you of copyright infringement. You will also need to avoid being tracked by a copyright protection agency and have legal actions taken against you or a member of your family.
This is why we recommend using a VPN. Further, having a VPN will make it possible for you to watch geo-restricted content, for example if you are outside the UK. It will also help you avoid ISP speed throttling when streaming.
The VPN you use however needs to provide you with the highest speeds possible, so you can have uninterrupted HD streaming. IPVanish is the VPN we recommend, and is the one we have used to test out these online streaming portals.
Free Champions League Streaming Avenues
BT Sport (UK) Free Champions League Streaming
BT Sport is now showing UEFA Champions League and the Europa League matches for free. These matches are broadcasted both on TV, and Online. A total of 12 UEFA Champions League matches and 14 EUFA Europa matches are being broadcasted this season for free. Each of the 7 seven participating British Clubs will feature at least once in the group stages.
You can watch BT Sport games using;
Now for the first time, you can even watch the Champions League Final in VR on YouTube, using the BT Sport VR app for both Android and iOS.
The fact that you can stream from YouTube means that you can watch BT Sport easily using your Smart TV, PlayStation, Xbox etc.
Note that BT Sport is geo-restricted and it's only available in UK. You will therefore need to connect your VPN to a server in the UK, if you live outside the allowed location. This applies to all BT Sport Streaming services.
Kodi free Champions League Streaming
Kodi is best known for a wide range of streaming services, and it is an effective tool if you want to watch the Champions League free. Pirated live streams on Kodi have generated a lot of attention in the recent past, and you will need to stay away from any harm that may come your way. Further, some add-ons have been blocked by ISPs especially in the UK, and you will need the VPN to overcome this blocking.
How to watch with Kodi
Using Kodi to stream the Champions League is easy, with the only hurdle being finding working add-ons. However, we have a guide for the best Kodi add-ons for football (soccer). These add-ons have been tested, and you will surely find a favorite among them.
With a VPN, you will even be able to enjoy blocked services like Skysports TV.
Mobdro App Free Champions League Streaming
If you love football, then you will love Mobdro. Mobdro is an application that streams live TV and various other videos. It has wide range of sports streaming services and the big name streamers are easily found there for free.
With Mobdro, you can enjoy all Champions League action for free on stations like ESPN, BT Sports, NBC Sports Network, Bein Sports etc. all for free. All you need to do is install the app and find the channel that is broadcasting the particular match you want.
Want to know more about Mobdro? Just check this article.
Live NetTV App Free Champions League Streaming
Live NetTV is another great app for watching the Champions League online free. It works by giving you the best to keep 3rd party links that are up to date are freely available on the World Wide Web. Each channel usually has multiple links that you can use, in case one is not working well.
You can download the application at the Official Live Net Website. To watch the Champions League, just scroll to the sports section and you'll find familiar channels that you can use.
Also, there is a new feature that searches for live sports and links to each channel transmitting that event.
Want to know more about Live NetTV? Just check this article.
The Best VPN to Watch Champions League is…
IPVanish! This VPN is considered by many the best VPN for live TV streams as it wins all the speed tests and unblocks any geo-restrictions. Because of that, we partnered with IPVanish to give our readers a 71% discount in any plan! Click to get our exclusive 71% discount on IPVanish!
Conclusion
The above listed methods are guaranteed to give you champions League action without paying a penny. However, you will need to turn on your VPN before starting any of the software or applications. This will help you in many ways, the first one being staying safe!