If you live, moved or are traveling and want to access the US Netflix catalog, you'll be surely blocked, but we searched and in this article, we'll tell you how to watch US Netflix in New Zealand
Now seems about the right time to hop in on Netflix in New Zealand. Up until last year, we had the Netflix US option, which cost about $10/mo. But then Netflix saw fit to introduce region-tailored Netflix library both in Australia and New Zealand. This move made the US Netflix redundant as Netflix subscribers got the NZ version.
Sadly, NZ Netflix lacks some of the top-tier movies and TV shows which are only available in the US library. When you attempt to watch these US tiles from NZ, you get an error message.
If you have found yourself in this situation, we've got some good news for you. Do you know there is a way you can get past this restriction and get access to the content offered in the US library? You won't have to miss out of the tons of content outside your region anymore. Sounds great right? Let's get started then.
We all agree that Netflix has some quality content that can keep you busy on the weekends or even during weekdays. For various reasons that we'll get into later, Netflix can't avail the same content in all regions. This is so unfortunate, especially for subscribers in New Zealand who are locked out of some fantastic shows and movies.
Why Netflix US is blocked in New Zealand
Netflix has blocked the access of US Netflix to subscribers living outside stateside. This restriction is intentional, and Netflix has a little say in this matter. Netflix only allows users to get libraries that are in their region to comply with licensing restrictions, thus avoid penalties.
See, Netflix kind of rents some of the movies and TV shows in its catalog from production companies. The license agreement allows Netflix to only show the movies/TV shows in specific regions. Netflix must comply with this, which explains why some titles are only available in the US and no other regions.
Netflix also limits some titles to the US as a way of cushioning its content from piracy. Besides, some governments and cultures have moral and ethical codes that are against some TV shows in the Netflix library. Netflix removes these shows/movies that are considered unethical to avoid being banned.
To ensure that subscribers only access the content made for their region, Netflix employs a geo-restriction service. This means if you are in New Zealand, you get the New Zealand version of Netflix. In our case, we are blocked from signing into Netflix US.
How to Get American Netflix in New Zealand Today
Netflix US is typically reserved for subscribers that reside in the US. Even so, one can still access the content in the US library using their NZ account. This method isn't illegal, but it doesn't sit well with Netflix nonetheless. Worry not, you won't encounter any troubles. Besides, you are paying for the NZ account, so everything is okay.
To skirt Netflix's geo-restriction what you need to do is convince them that you actually reside in stateside when signing into your account. This might sound a little bit challenging since you are currently in NZ. But do you know, there's a simple way to go about it? What matters is that you have a Netflix account. You can access any Netflix library around the world, including Netflix US.
How to Watch Netflix US in New Zealand
The easiest and yet reliable way to make Netflix believe that you are in the US is by using a VPN. You've probably heard of this software as it's popular today.
How does a VPN help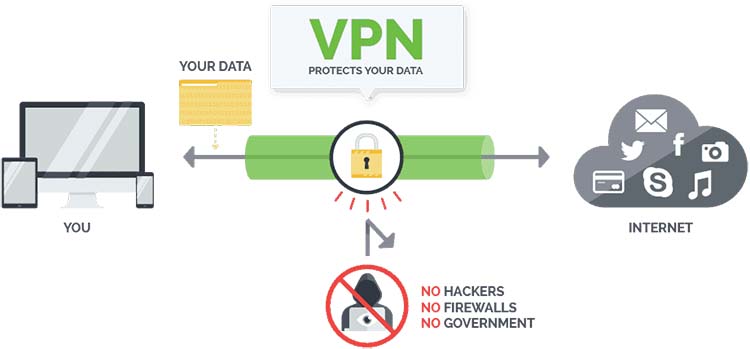 A virtual private network encrypts & reroutes your traffic through an intermediary when you access the internet. It, therefore, cloaks your real IP address and picks up that of the server. When you request a page using a VPN connection, the site sees the server's IP address in the place of your IP address.
This means if you use a VPN when accessing your account, Netflix will see the server's IP address. All you have to do now is get a VPN that has servers in the US. Note that not all VPNs will manage to unblock Netflix. Some VPNs are either banned or blocked from accessing Netflix.  Fortunately, we know of a few that work without any bumps on the road.
The VPN we recommend
We've tried and tested many VPNs, and the best in the bunch is CyberGhost. This VPN service has a vast server network that comprises of over 6300 servers that are spread across 89 countries. It uses 256-bit AES encryption complemented by DNS & IP leak protection, and kill switch to ensure top of the line security.
It has apps for Windows, Mac, Android, iOS, Linux, and routers. CyberGhost offers a 45-day money-back guarantee and a 1-day trial period. This VPN offers high speeds, so you don't have to worry about buffering.
Best Surfshark VPN features:
Has a responsive customer support
Adheres to its strict zero-logs policy
Has apps for Routers, Windows, Mac, iOS, Android, Linux
Supports P2P torrenting activity
Has an automatic kill switch
The service comes with many advanced privacy and security features, at the best quality/price ratio:
Best Deal: $4.99 $2.11/month.
45 Days Money back guarantee!
We've managed to get a lucrative discount for our readers.
Other VPNs that are just as good are ExpressVPN, NordVPN and SurfShark.
Accessing Netflix US catalog
Make sure you have your usual NZ Netflix account. Here is how to go about it:
Start by visiting CyberGhost's website and signing up for a VPN account.
Download the app that is compatible with your system and proceed to install it.
After you are done with the installation, open the app, and connect to any US server from those offered.
Sign in to your Netflix account and start to Watch content from the US library in New Zealand.
We have many articles where you can read more about US Netflix thematic.
Wrap Up
Now that you know how easy it is to watch Netflix jump on this shop and start following your favorite TV shows/movies but, remember to get CyberGhost, and you can enjoy the US library from your house in New Zealand.
We hope this article may help you with How to Watch Netflix content in New Zealand. Is so, please rate and share it with your friends,
Have nice US Netflix streams!