In this article, we will cover why Netflix change according to each country and if Netflix will ban you for using a VPN.
During this Pandemic and Stay at Home times, streaming is the noble thing to do. Netflix is one of the most known and sort after streaming platform.
Netflix is compatible with most computing and streaming platforms. You can stream on the web, use a FireStick device, an Android Box, a Smart TV, or even various consoles. Netflix also has an extensive library of movies, TV shows, award-winning Netflix originals, independent films, documentaries, anime, kid's shows, and so much more. Additionally, Netflix allows you to download and watch your favorite content on the go while offline. Moreover, there are no ads.
Why Netflix Titles are not available in some regions
One of the major downsides of Netflix is that different regions have different libraries. If you are traveling, e.g., from the US to Australia, you might find your favorite shows you were watching in the US are not available in Australia. This is a frustrating experience as Netflix offers varying libraries of content for different regions. Similar to other popular streaming services, Netflix has also put in place geo-restrictions and provides content on a geolocation basis. US Netflix, Canada Netflix, and the UK Netflix have the most populated libraries. These libraries are the most sort after due to their vastness of content as compared to other Netflix libraries around the world. In a way, this is not fair for users as Netflix offers the same pricing model. As a consolation, Netflix Originals are offered in almost every library in the world.
Content providers' licenses and Netflix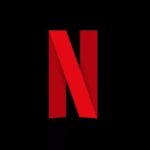 This is the reason why Netflix offers different content in different regions. Content providers use copyrights and licenses to regulate the distribution of their content. The holder of the permit can distribute the content according to the license agreements. At most times, these licenses are also offered to other streaming platforms, and hence Netflix may not have rights to the content unless it buys the rights. Additionally, content providers may be even in agreement with local distributors such as TV stations, and until the contract is over, the content might not be shown anywhere else. Netflix enjoys favorable license deals in the US due to the audience, and hence the US Netflix gets to have more content.
Will Netflix Ban Me For Using a VPN?
No, Netflix will not ban you for using a VPN to access the streaming service. In recent years, Netflix threatened to ban VPN users, but this didn't happen. It won't be logical to deprive users of a tool that protects their privacy and security while performing online activities such as streaming. What Netflix resolved to do is to block VPN access. That's, you won't be able to stream any Netflix content while using a VPN. Of course, this depends on the type of VPN in use. Most VPNs won't get past the Netflix blocking techniques.
If Netflix detects you are using a VPN, you will be hit with the following message when attempting to stream, "You seem to be using an unblocker or proxy. Please turn off any of these services and try again." The only way to bypass this ban is by using reputable VPNs for Netflix.
Best VPNs for Netflix that still works in 2020
Not all VPN services are equal; superior VPN services come with various privileges. The treasured one is the ability to unblock and stream various Netflix libraries such as US Netflix. Before we list the best VPNs that work with Netflix, let us look at the factors that make a VPN suitable for Netflix.
Widespread servers
Unlimited bandwidth and high speeds
Impeccable security and privacy
Streaming-oriented features
Compatible with most streaming devices
Proven record of unblocking Netflix libraries
Without further ado, here is a list of our best VPNs that meet the above criteria. Additionally, the VPNs were tested to ensure that they unblock various Netflix libraries around the world. They include;
Using these VPNs, you can unblock and stream various Netflix content seamlessly.
Recommended VPN for Netflix 2020
CyberGhost VPN – Unblock Netflix instantly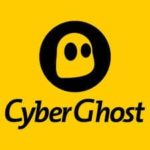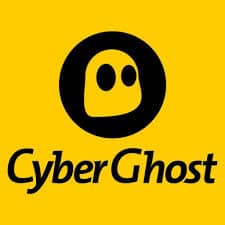 CyberGhost VPN is a great and recommendable VPN for unblocking and streaming content on Netflix. It's easy to use VPN apps make it easy to identify servers that support Netflix streaming. The servers offer unlimited bandwidth and high speeds suitable for Netflix streaming. CyberGhost VPN is compatible with most devices, including FireStick, Android Boxes, and Smart TVs. Additionally, CyberGhost has a strict no-log policy, and its jurisdiction doesn't have mandatory data retention laws.
This VPN service uses the 256-bit AES Encryption, offers a kill switch, preconfigured profiles, DNS and IP Leak Protection, secure protocols, and friendly customer support. You also get a hassle-free 45-day money-back guarantee. We've managed to get a lucrative 82% Surfshark discount for our readers.
Click here to save 83% of CyberGhost now!
How to unblock US Netflix using CyberGhost VPN.
Sign up for a CyberGhost VPN account. Click here to save 83% of CyberGhost now!
Download and install the right VPN app for your device.
Launch the VPN app, sign in, click on "For Streaming" tab, and then connect to a US server that supports Netflix streaming. CyberGhost makes this process easier, the "For Streaming" tab indicates the servers that support Netflix. You can also type Netflix on the search bar.
Finally, launch the Netflix app and enjoy the streaming US Netflix without any lagging or buffering.
Wrap Up
Using a VPN helps you bypass geo-restrictions and gain access to unlimited content from anywhere in the world. The above VPNs are suitable for unblocking and streaming content from Netflix. They offer incredible speeds, unlimited bandwidth, a wide server selection, impeccable security, and also, streaming-oriented features. Lastly, Netflix will not ban you or block you when using the above VPN services to gain access to Netflix.