The entertainment around a good and generous screen has just got a new level. Now your screen can be the stage not only for Games, Music, Video and TV; now extends beyond your libraries, to all the entire internet with its insane source of entertainment. Its time to Stream, and here's a review on The Best Streaming Devices in 2023…
With online streaming becoming ever more popular, cable companies need to really start to worry. Netflix, Hulu, Amazon and others are able to and do invest millions into extremely high quality shows that continue to garner acceptance. With the continued growth of internet pipes and available bandwidth worldwide – 5G is coming! – streaming will only continue to grow in popularity.
For that reason, many companies have come up with streaming devices that enable consumers to access content of their choice over the internet. The Amazon Fire Stick is perhaps the most popular streaming device around; however it is by no means your only option. In this article, we are going to discuss some of the best streaming devices on the market in 2019. But before that, we need to discuss security and anonymity.
Why you Need a VPN Alongside Your Streaming Devices
While the main focus of this article is on the different streaming devices available to you, I would be remiss if I didn't mention the importance of a VPN when streaming content online. You see, with many of these devices you have the capability of accessing copyrighted content through third party addons and apps. These can be quite dangerous as many jurisdictions around the world restrict access to content of this type; because of that you may end up facing legal charges. Fortunately, VPNs can help.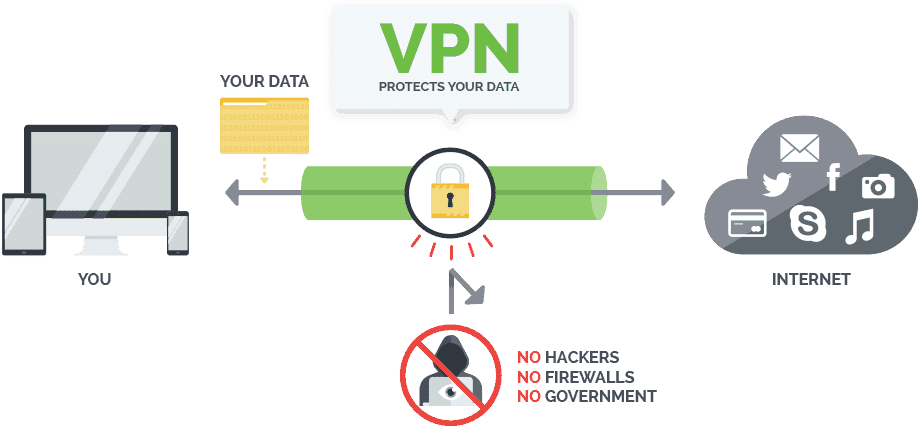 A VPN is a software that allows you a direct link to the content you wish to access while maintaining your anonymity and security. VPNs are used mainly to maintain anonymity and security and prevent computer devices from retaining ones log information. So why is it necessary to use a VPN on your streaming devices?
Reasons for using a VPN
We are going to look at some of the reasons why a VPN is advisable alongside your streaming device.
Circumvent Geo-restrictions – one important reason why VPN's are used with streaming media devices is to circumvent georestrictions. Streaming media devices allows you to access a lot of media content online. However, some media is restricted in some countries. This means if your IP address is from a restricted country, you won't be able to access the content despite having the device. A VPN hides your IP address by assuming the IP address of the server placed on the country you want to connect to hence allowing you to access content that you wouldn't do from your real location.
Avoid getting into legal problems – as much as you'll have purchased your media streaming device, some of the content you may wish to stream might not be exactly legal. By hiding your IP address and encrypting your data, VPNs will allow you to stream anonymously; thus avoid you to get into legal problems.
Avoid throttling – bandwidth throttling is the deliberate slowing down of your internet speed by your ISP. Throttling is done when your ISP detects too much media streaming from your device. A VPN maintains anonymity and prevents the ISP from detecting your content; hence helps you avoid throttling.
As you can see there are many important reasons to consider a VPN when streaming media online. When it comes to choosing the right VPN though, it's important to get a premium VPN instead of a free VPN. Free VPNs do not really protect you; in some cases can be even more dangerous as they can share your log and surfing information as well sometimes install malware on your device!
The recommended VPN
We've tested many different VPNs over the years with many different streaming devices; the one that works with all of them is Surfshark. It's one that we recommend almost always as it works so well. In fact, we liked it so much, we managed to get an exclusive 82% of Surfshark.
Now that you've understood the importance of VPNs let's start talking about the different devices you have available to you.
The Best Streaming Devices in 2023 for a new level of entertainment
Streaming services and devices have entered in our life for good and in 2023 the offer is rich and varied, so the choice is beyond to be easy. So, for saving your time searching, here are the market offers so far.
The Amazon Fire TV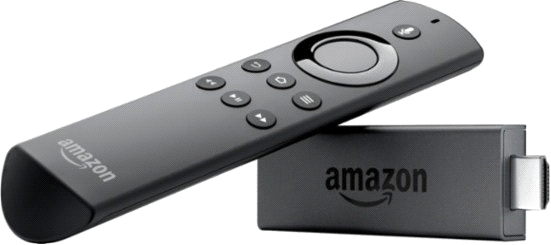 This is a streaming device developed by Amazon Inc that mostly focuses on Amazon Prime media. It runs on the Fire OS which limits the number of apps you can add to the device as you cannot use the normal Google Play Store.  Other than Amazon Prime, the Amazon Fire TV offers content such as Hulu, Netflix, Youtube etc that can be accessed through their individual apps. Here's a list of some of the best apps available that you should definitely look at.
The Amazon Fire TV is equipped with Alexa – a voice assistant that allows you to give voice commands to your device. The Fire TV cube has a version of hands-free Alexa with a far-field microphone which replaces an Alexa speaker device in your home also. The latest Fire TV device features 4K resolution with both Dolby vision and HDR10.
Google Cast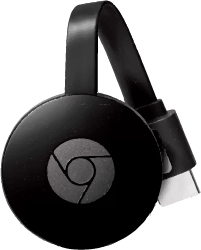 This is the most simple to use streaming device around. You simply plug a chromecast into your TV and provide it with power.  It doesn't feature any on-screen interfaces. You don't have to use a remote. Once plugged, you simply connect to it from your mobile device.
This device is not only simple to use but also very cheap and economical. In the situation where you have the Google Home Speakers, you can connect the device with the Google Assistant in the Google Home speakers and issue audio commands for what content you want to access. In terms of addons and apps, you use your smartphone or tablet for everything so you have access to the Play Store and all of the different streaming media sources there.
Roku
Roku players are manufactured by Roku Inc. They come in form of set-top box or stick. The apps available on its devices are referred to as channels and Roku offers thousands of them. Roku is probably one of the most popular devices after the Firestick for streaming media and it simply works.
Roku offers channels such as Hulu, Netflix, Amazon Instant Video, Twitch, Sling TV etc. In terms of content, Roku offers the most in comparison to the other media streaming devices. The top Roku devices such as the Roku Streaming Stick+ and the Roku Ultra offer 4K resolution and HDR10.
Roku also offers a Roku TV platform where it offers its technology to manufacturers who incorporate it into their screens.
Android TV
Android TV was developed by Google as Google's dedicated Android-based media streamer that would be different from Amazon's Fire OS that is heavily modified. It powered the Nvidia TV that produced the first 4K resolution of Netflix outside a TV.
The Android TV features the Google assistant which enables the user to give audio commands on the content they want played. It is also compatible with Google Cast making it possible to use a mobile device to stream content into it.
Google does not manufacture Android TV hardware – instead, Sony and Nvidia do through their Smart TV and Shield TV respectively.
Apple TV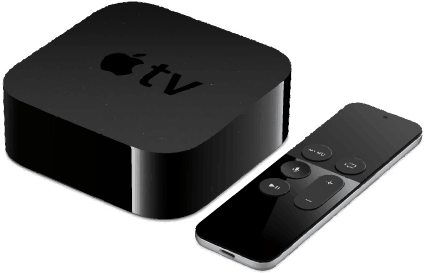 After updating its Apple TV to Apple TV 4K in 2017, Apple immediately brought their device to one of the best streaming devices in the world. The Apple TV 4K now is equipped with the Dolby  Vision and HDR10 and the Apple TV app store.
Apple TV has a remote that allows you to give audio commands via Siri. The Apple TV is very expensive in comparison to its competitors though – going for more than twice the price of the other streaming devices like the Roku Streaming Stick+, the Amazon Fire TV, Google Chromecast Ultra etc.
Now TV Smart Box 4K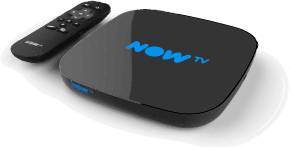 The Now TV Smart Box is a media streaming device developed by Sky Limited Company based on the Roku Premiere+. It supports 4K HDR and has a voice search feature. Also features several streaming apps including Netflix, Youtube etc. It allows you access to NOW TV which is subscription streaming service by Sky.
Now TV is developed by Roku for Sky TV. It's more expensive than its sister device, the Roku Premiere+ though it more apps and better features. One disappointing thing about it though is that it doesn't offer the Dolby Vision or Dolby Atmos.
Conclusion
As you can see, if you're interested in expanding your scope for streaming media, you have lots of choices available to you, and we hope this article on The Best Streaming Devices in 2023, have saved your precious time. While the majority of them are based on Android, Apple and even Linux are represented so whatever your favorite option is, you're sure to find something suitable! Whatever your choice be, just remember to protect your activities with a Good VPN like Surfshark while streaming, as you may access copyright contents putting you on the wrong side of the law.
Hope you've liked this article on The Best Streaming Devices and please share it with all your friends.
Have a good entertainment!