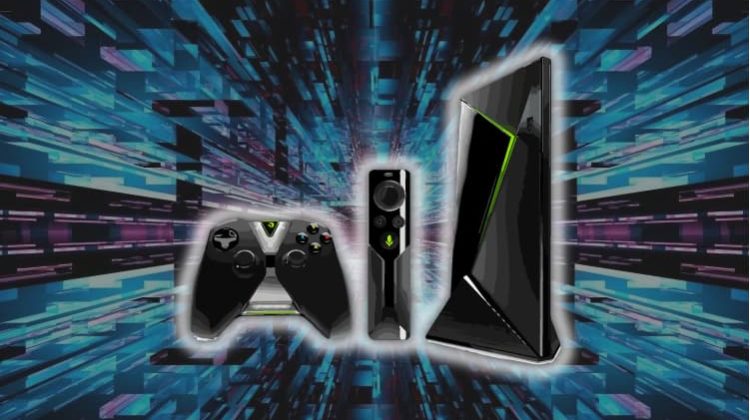 NVidia Shield is the the cutting edge of the technology and the king of streaming devices for home entertainment. This article is a review on this excellent device revealing the pros and cons compared with equivalent on the market and some security care needed to be taken when streaming.
Recent advancements in technology have led to a rise in cord-cutting around the world and a similar rise in watching content from the comfort of your home. Streaming devices facilitate this mode of consuming entertainment. The way they work is by linking your television or home theatre to a working internet connection. Utilizing this connection, you are able to stream video content from your desired media streaming service such as Netflix or Amazon Prime.  One of the best Android streaming devices in the market is the NVIDIA Shield TV.
The NVIDIA Shield is packed with phenomenal features that keep it way ahead of its competitors in the field. Other popular streaming devices in the market include the likes of Amazon Firestick, FireTV, Xiaomi Mi Box S, Beelink GT King, and more. The Firestick is still the most popular device in the market, but that is primarily based on its price point as there are many other more capable devices available with the NVIDIA shield definitely in the lead. In fact, in spite of the constant competition, the NVIDIA Shield keeps making developments to one-up its competitors.
NVIDIA, the company behind some of the world's most spectacular gaming and video systems, has not failed to disappoint its streamer consumer base. The Shield TV provides ample space and power to the user who requires these features from their streaming device. This device runs on the latest Android TV software which means it has both Google Assistant and Chromecast functionality built-in. This facilitates a smoother user interface, more so than any other device in the market. Moreover, it offers you home screen recommendations based on the services and shows you watch.
Why you need a VPN with the NVIDIA Shield
What makes viewing content in this streaming device more fruitful is the use of VPNs. What is a VPN you may ask? VPN is short for 'virtual private network'. VPNs like Surfshark serve several different functions when it comes to streaming devices.
Privacy & Georestrictions
VPNs have the ability to hide our online activities. This feature allows us to access the content which is geo-restricted for you. Geo-restricted content cannot be accessed in your country or region. However, this is precisely why using a VPN has its perks. The operation of VPNs is not as complex as we think it is. When we turn on the VPN and start using the internet, our VPN becomes this wall that separates you and the websites that you are browsing from any kind of tracking.
The VPN offers you several servers from locations all over the world. All you have to do is take your pick from these servers. This allows you to connect to the network of any country or region in the world. This enables you to gain access to the said region's online content that the authority has set boundaries upon in our region. This also makes us able to access the content that would require payment free of charge.
From a privacy point of view, it has become more important than ever to safeguard our privacy when we access content online. VPNs veil this outflow of data which allows you to keep your browsing history and private information safe. VPNs allow you to become virtually anonymous as you safely connect to online content such as streaming songs, movies or video games. Apart from sheltering us from the tracking of our online activity, VPNs also protect from various other threats. The ever-growing list of these potential external threats includes malware, identity theft, viruses and so much more.
Monitoring and Speed
Another great benefit to commercial VPNs like Surfshark is the way they protect you from your own ISP. Your internet service provider (ISP) is selling you a service and you'd think as their customer you are entitled to certain rights. Sadly many ISPs utilize something called a "fair use policy" when selling services and they often deem excessive streaming of content to be against this policy.
You see video streams from services like Netflix, Amazon and Kodi addons use a lot of bandwidth online. ISPs have gotten into the habit of slowing down high-speed connections for individuals that stream a lot even if they are paying for that higher speed. With a VPN in place like Surfshark though, the ISP doesn't know what you are doing online and as such they are unable to curtail your bandwidth. This is why using a VPN with your Android streaming device like the NVIDIA Shield really makes a difference.
When it comes to choosing the right VPN though, you have many choices available to you. The one that I've used successfully and happily for many years is Surfshark. Not only is it usable on almost any device you can imagine – including the NVIDIA Shield TV – you can also use it on your smartphone or PC giving you complete protection for all of your devices. The best part of that for you though is that we managed to get an exclusive 82% of Surfshark.
The NVIDIA Shield TV
As already discussed, the NVIDIA Shield TV allows you to set up a VPN on its platform. While setting up a VPN can seem daunting at first, alternative measures can be taken to make the process easier. Rather than manually setting up a VPN, you can use Google Play to install certain apps and have a valid subscription. Make sure that you get your account setup first with the best discount.
Of course like every other device in the business, NVIDIA Shield TV to has its set of pros and cons. Let's discuss both the positive as well as negative aspects of the product at length.
PROS:
The Shield TV has been updated to Android 8.1 which has put this device up to date with the times and the rising competition. It has both Google Assistant and Chromecast features built-in which enables it to have a smoother user interface. This makes your over-all experience easier and more efficient.
There is no dearth of streaming services or apps for the Android TV platform. These services include YouTube, Netflix, Hulu, Amazon Prime, Spotify, Kodi, Plex, etc. NVIDIA Shield TV makes the streams all the more enjoyable by providing you with optimum speed.
It is packaged with a sleek remote with a built-in microphone for use with the Google Assistant. You're can also plug in a keyboard and mouse or connect Bluetooth devices for both gaming or for additional tasks like entering passwords and searching.
NVIDIA, as one of the gaming giants in the industry, has equipped the Shield TV with enough processor power for gaming. You are able to choose from the ever-expanding library of games from the Google Play Store. You can also choose from the list of games provided in its library.  Not only can you download and play, its game streaming services also let you cast your favorite games from your PC to your living room TV. NVIDIA also works with publishers to get native games like Doom and Tomb Raider ported to the SHIELD.
NVIDIA has added integrations with services like Plex and SmartThings, and the GeForce Now streaming service.
The NVIDIA Shield TV has an IR blaster to control other devices. It works over Bluetooth and there's a microphone for voice commands. The buttons and directional pad have good tactile feedback. It also has touch-sensitive volume control.
CONS:
While the previous versions had 5.1 and 7.1 audio passthrough, there were some issues getting HD audio passthrough to work within Kodi.
The 16GB version lists at $179, while the 500GB model will set you back $299 US. The 500GB is quite expensive although the price tag is well justified.
The app drawer location is awkward, and the additional app shortcuts to the left of the channel previews are of little use.
Conclusion
As you can see, the list of pro's far outweighs the list of cons with the NVIDIA Shield TV making this a must-buy for your home if you're interested in streaming at all. All in all, you need to subscribe to a VPN service like Surfshark to protect yourself from online hackers and other threats such as viruses. A VPN not only allows you to successfully access the geo-restricted content, but it also makes it possible for you to access such content free of charge. Using a VPN goes hand in hand with the streaming features of Shield TV. While the device is a high-end expensive device, it is worth every penny spent on it. With NVIDIA Shield TV you get a home entertainment experience unlike any other.