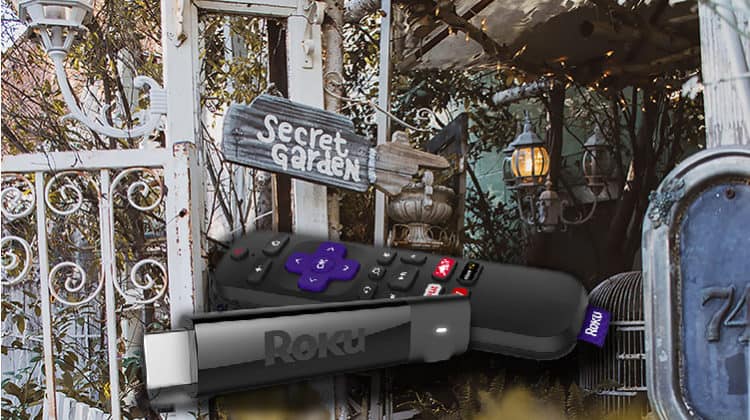 Photo by Dominic Romero on Unsplash
As is the case with most streaming platforms, Roku also has offers official streaming links (channels) as well as unofficial streaming options (private channels). It is good to know since you can change the taste with an additional variety of streams. Private or Hidden Roku Channels help you to extract the most of your Roku device. In this post, I am going to list the best Roku Private Hidden Channels you can watch right now.
Roku Private Hidden Channels
These are unofficial channels from third-party developers. Just like third-party Kodi addons and Plex plugins; it is important to be careful when streaming Roku private or hidden channels.
There is no shortage of hidden Roku channels but it is useful only to select the best among them. The best private Roku channels are compatible with Roku Stick, Roku, Ultra, and Roku Express.
Roku tests the services of the community developers before announcing the official status of a channel. You may call it Roku's hidden room where the testing is done before publishing a channel. This is why we call them Roku Private Hidden Channels. Once you know the right code, you can use these hidden channels without restriction. However, there is no need to risk your privacy by using trusting third-party or community developers.
⚠ How to stream Safe and Anonymously on Roku
Before accessing streaming links provided by community developers through their channels, addons, or plugins, you must install and run a good VPN. The reason is, some of the community developers access vulnerable servers open to the public. Once you use unofficial streaming sources, your personal information and browsing history becomes public and it is risky since watchdogs, government agencies, ISPs, and even advertising agencies can extract user's data from such public-domain servers.
Never used a VPN? No worries!
The VPN I recommend
If you want the best VPN for safe and anonymous streaming in 2020 then try Surfshark. The reason I recommend this VPN is that I've found its advanced features better than most of the VPNs. The price is fairly competitive and you get a free trial period, to begin with.
Privacy is the prime concern and Surfshark is best at it thanks to its reliable end-to-end encryption. Your browsing history and data remains invisible because it travels through the virtual tunnel created by the VPN. None of the user's information is revealed at any stage and the Zero-Log policy makes sure that no Surfshark server saves user's information.
Most of the Roku channels are restricted in different regions and the case is the same basically with most of the streaming plugins and add-ons. Since Surfshark has more a huge network of servers in more than 50 countries, the chances of unblocking premium content and channels become significantly high. The VPN masks your real IP address and assigns your internet connection with the most suitable IP address belonging to the location where the channels and media are not blocked.
Surfshark is the optimal VPN for Roku and other streaming devices.
We were able to get an exclusive 82% of Surfshark.
Top 5 Private Hidden Roku Channels in 2020
To expand the range of the type of streaming content, you need to consider the top 5 Roku private hidden channels listed below.
1. Nowhere TV
| | |
| --- | --- |
| Content | TV Shows, A/V Podcast, Newscast, and On-Demand Video |
| Price | Free |
| Subscription | Does not require a subscription |
| Code | H9DWC |
Talking about the hidden/private Roku channels, Nowhere TV is among the oldest running channels on this platform. It now has developed a rich content library. Some considerable content on this channel comes from PBS, NBS, HBO, CBS, BBC, and ABC.
2. RokuMovies
| | |
| --- | --- |
| Content | Free Movies on the Web (Public Domain Servers) |
| Price | Free |
| Subscription | Does not require a subscription |
| Code | Zb34ac |
RokuMovies fetches streams from public domain servers. It has a small but constantly growing library of free movies so there is no need to worry about the legitimacy of this channel. RokuMovies, at the moment, has 140 titles covering genres such as comedy, science fiction, horror, mystery, silent movies, and action.
4. Relax Time
| | |
| --- | --- |
| Content | Audio / Video Backdrop for TV |
| Price | Free |
| Subscription | Does not require a subscription |
| Code | VRQHQ |
If tips from Gurus aren't working then try relaxing with the Audio and Video background on TV. This channel fetches streams from literally thousands of YouTube videos dedicated to helping you relax. The best part is that these videos run uninterrupted and are filmed with stationary cameras. The time duration ranges from 30 minutes to 8 hours.
4. Wilderness Channel
| | |
| --- | --- |
| Content | TV Shows and Live Broadcasts on Nature and Outdoor Activities / On-Demand Videos |
| Price | Free |
| Subscription | Does not require a subscription |
| Code | FL821095 |
Wilderness is what you miss the most during the long office-hours and hectic activities revolving around your routine responsibilities. Why not bring the wilderness home? This channel serves you with exceptional content that connects you to nature once more.
5. The Silent Movie Channel
| | |
| --- | --- |
| Content | Silent Movies (On-Demand) |
| Price | Free |
| Subscription | Does not require a subscription |
| Code | ROLLEM |
Believe it or not, silent movies are relaxants too! If you love this popular early 90s genre then you must try The Silent Movie Channel on Roku. For further information, feel free to check the Facebook page of The Silent Movie Channel.
Before You Leave!
If you need to check out more free Roku Private Hidden Channels with Codes in 2020 then try the following:
| | | |
| --- | --- | --- |
| Name | Content | Code |
| Weather Radar | Weather Forecast | radar |
| RokuCast | HTML Google Chrome Casting | CL9D5D |
| Weedbox.net (MultiLive) | Live TV Channels from Europe | DNLMPK |
| Bloomberg TV+ | Live TV and On-Demand Videos (Business & Finance) | BTVPLUS |
| Nowhere Coin | Screensaver Bitcoin Tracker | nowherecoin |
| SpaceTime Free | Videos from Space Agencies | CN6MRTG |
Wrap up
Beyond the streaming device, the streaming platform is full of possibilities and is great to use and customize. You can expand your streaming options by installing Public and Hidden Private Channels, thus why we listed above the best ones.
However, just like any other similar streaming platform with customization permissions you need to be careful as you can easily end up accessing unauthorized sources and streams. To stay away from DMCA notices and legal penalties, always use a Good VPN like Surfshark