Roku provides a superb lineup of digital media players that run on the Roku Operating System. These devices offer access to the most popular streaming services, such as Netflix, Amazon Prime Video, Disney Plus, HBO Now, etc., for users to access the best movies and TV shows. However, to get the most out of these streaming services, especially if you are not in the US, you will need to use a VPN on Roku.
The problem is that the Roku TV OS doesn't natively support VPNs, so you have to figure out a workaround. This guide shows you various ways to install a VPN on Roku and provides a detailed list of the best and most popular VPNs for the streaming platform.
How to Setup VPN on Roku via a Physical Router
One of the best you can run a VPN on Roku is to install a VPN router. This can either be a router that natively supports the use of a VPN or a regular router through a VPN proxy.
How to Unblock Roku Using a VPN
The most effective way to unblock Roku is through a VPN router. These routers provide VPN support, and if you have one, you can configure everything on your own. However, if you are not tech-savvy, you would be better off having someone do the configuration or alternatively buy a pre-configured router from flashrouters.com.
That said, it's important to note that VPN routers can be quite costly as they come with lots of processing power. A cheaper option would be to create a VPN WiFi hotspot with your PC or Mac, and we'll show you how.
Roku SmartDNS
Another great way to set up a VPN on Roku is to use the VPN's SmartDNS service. SmartDNS is a streaming service provided by some top VPNs such as Surfshark, ExpressVPN, and CyberGhost. The technology works by redirecting DNS queries to a specific location, and it's capable of unlocking new titles on Netflix and the like without using a VPN.
The best thing about SmartDNS is that it doesn't affect your streaming speeds and works with any router.
Here's a generic guide on how to set up SmartDNS on your router:
Subscribe to a VPN with a SmartDNS service.
Go to the VPN's dashboard and set up your IP address. This only requires clicking a single button.
Now, head to Network Settings in your router's dashboard and change your DNS servers to the ones provided by your VPN service. These should be available on the VPN's dashboard.
Restart your router, and your streaming service should now redirect to the SmartDNS location.
Most VPNs provide the US as the default streaming location, but some, like [surshark lp=home]Surfshark[/surfshark], allow you to choose the location you want to access.
Do VPNs Keep Log Files? 🤔
Most VPNs keep log files, but there are a few that do not. Most free VPNs keep both connection and activity logs, with some even selling the latter to make money and pay server costs. Most premium VPNs claim to be "no log" VPNs, but they may store connection logs in the name of "technical purposes" and "monitoring the use of their systems."
However, there are some true zero-log VPNs (keep note of the use of "no-log" and "zero-log") that have been verified either through a public audit or a real-world court case. Some publicly audited VPNs are NordVPN, ExpressVPN, and Surfshark VPN. These three also use RAM-disk servers that enhance their zero log policy by ensuring that no data is ever written to the hard disk, meaning that no data can be recovered even if a server is seized.
VPNs to Avoid with Roku ✋
Some VPNs offer privacy and security, but when it comes to Roku, they will be useless. That is because most VPNs cannot unblock streaming services that block VPN access, such as iPlayer, Netflix, Disney, DAZN, and Hulu. Some of the most popular ones here are AstrillVPN, Encrypt.me, and Hola VPN.
You may also need to avoid VPNs that log your activities, such as HideMyAss.
How to Setup a VPN on Roku via Virtual Router (PC or Mac)
If you have a PC or Mac, you don't need a VPN-capable router to unblock Roku hidden channels. These two allow you to establish a VPN-encrypted hotspot, which you can connect to Roku.
How to Set Up VPN Hotspot using a PC
Go to Settings > Network & Internet > Mobile hotspot.
Select WiFi and enable Mobile hotspot.
Go to Settings > Network and Internet > Change adapter options.
Right-click on your VPN's TAP adapter and select Properties (Ensure you also use OpenVPN as the protocol in your VPN).
Select the Sharing tab and check the Allow other network users to connect through this computer's internet connection box. Select the hotspot you've just created from the dropdown menu. You can find its name above the adapter tagged as Microsoft WiFi Direct Virtual Adapter.
How VPNs Help You Stream More Content on Roku
VPNs basically encrypt your traffic and securely tunnel it to a remote server. This server then spoofs your IP address and lets you connect to the internet as if you are located where the server is based. That is quite important as almost everything on the internet today is localized, starting from your Google search results to the language of a particular site.
This localization is mostly meant to make your experience better, but not when it comes to streaming. Streaming services create curated libraries for users in different locations, with the number of titles available depending on the user's country.
For example, Netflix US has 1,326 TV shows and 4,339 movies, according to Finder.com. In contrast, the Singapore version of the streaming service only provides 178 TV shows and 489 movies. And even though the US has the most titles, it also lacks some of the most popular titles, such as Friends and The Big Bang Theory, due to competition from other US-based streaming services.
You will need a streaming VPN if you want to get the best out of any streaming service. The VPN will help unblock geo-restricted streaming services such as iPlayer and HBO Now, and it will also help unlock more titles on Netflix using your regular subscription.
What to Look For in a VPN 👀
Not every premium VPN is worth throwing your money at. To get the most out of your hard-earned cash, you need to choose a VPN specializing in the tasks you want to carry out – in this case, streaming.
Besides that, ensure the VPN is still all-around as using a VPN doesn't stop at streaming. You will still need to hide your activities from your ISP, connect to different countries, prevent online tracking based on your IP address, and more.
Here's what to look for in a VPN:
Streaming capabilities: How many streaming services does the VPN unblock? Does it offer multiple Netflix libraries or just the US version?
Speed: Streaming requires a VPN with fast servers to avoid annoying buffering and low video quality. The speed is affected by several factors such as the number of servers, location, encryption protocols, and general infrastructure quality.
Privacy & Security: The level of privacy and security is a crucial consideration whenever you are choosing a VPN, as you will also need it for lots of other tasks. Ensure that your VPN keeps zero logs, encrypts data using AES-256, offers multiple protocols, and includes extra privacy and security features such as IP leak protection and a kill switch.
These apply to streaming in general, but let's consider some Roku-specific features.
VPN Features That You Need for Roku
Roku is different from streaming devices such as the Amazon Firestick in that you can't just install a VPN and fire it up. To use a VPN on Roku, consider the following:
VPN Router Configuration: VPNs such as , ExpressVPN, and VyprVPN offer a router applet to install, and the VPNs even provide installation instructions and links to pre-installed routers. But apart from these, other VPNs such as IPVanish offer manual router configuration options, which means you can set it up on any VPN-capable router. However, some VPNs can only be used if you have their app, so you may need to avoid those on Roku.
SmartDNS Service: A SmartDNS service is the easiest way to unlock titles on Roku, and it is a great option to have. The service works with any router and only takes a few minutes to set up.
But apart from these, the main consideration remains the streaming ability. If you don't want to use your router, you can still set up a VPN hotspot from your PC or Mac.
The 7 Best Roku VPNs You Need
1. Surfshark VPN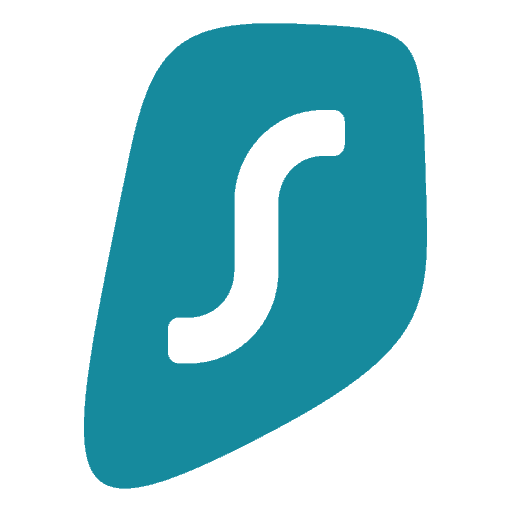 Surfshark VPN only came around in 2018 but had been competing with the big boys in every aspect since its debut. The VPN provides a comprehensive service, starting with a huge server network comprising 3200+ servers in 95 countries. All these servers run only on RAM, and the VPN operates on a verified zero-log policy. Its privacy-friendly jurisdiction of the BVI further enhances this.
Surfshark VPN is one of the best options for streaming as it allows you to access 15+ different Netflix libraries, and its servers are optimized for 4K streaming with at least 1Gbps per port connected and 2x10Gps per server in the UK and the UK. You can access Disney+, Prime Video, BBC iPlayer, HBO Max, DAZN, Hulu, and Hotstar, among others.
The VPN also comes with advanced features such as an ad, tracker, and malware blocker, making it one excellent VPN to install, setup, and use on Roku. All subscriptions allow unlimited simultaneous connections, and you are protected with a 30-day money-day guarantee.
Pros
Excellent speeds
Unblocks all streaming services
Unlimited number of simultaneous connections and devices
SmartDNS service
Verified zero-log policy
Lots of advanced features
30-day money-back guarantee
Cons
iOS and macOS apps are weaker
2. ExpressVPN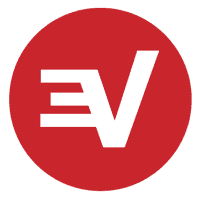 ExpressVPN is the best VPN to install and setup on Roku and one of the best for streaming in general. The VPN provides 3,000+ VPN servers spread across 160 locations in 94 countries, which means you can access almost any region. It is also based in a privacy-friendly region in the British Virgin Islands and keeps an absolute zero-log policy. That has also been verified through a public audit by PWC.
In terms of streaming, ExpressVPN provides access to the most popular streaming services. You can access Netflix, Disney+, Hulu, iPlayer, HBO Now, Hotstar, and virtually any other streaming service. The VPN offers 10+ Netflix libraries, including the US, UK, Australia, and Canada. On top of that, it also comes with a SmartDNS service that you can use to access US streaming services.
ExpressVPN has a 30-day money-back guarantee on all its plans, and you can get a 35% discount if you go with the yearly plan.
Pros
Super-fast
Verified no-logs policy
SmartDNS service
World-class security standards
Unblocks all streaming services
30-day money-back guarantee
Cons
👉 Visit Express VPN for further info!
3. IPVanish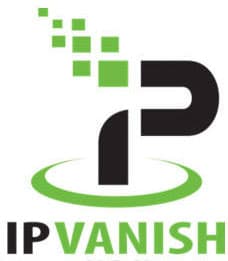 IPVanish is a popular VPN to install, setup, and stream on Roku. The VPN is well known for being one of a handful of VPNs that own and operate their entire server networks, which makes the VPN fast and reliable. It has 2,000+ servers spread across 75+ VPN locations and uses 40,000+ IP addresses.
IPVanish operates with a no-log policy, meaning your activities are never stored. The VPN's credibility has further been boosted by a third-party audit by Leviathan, so you can use it without worrying about your online privacy and anonymity. In terms of security, you will get protection through AES-256 encryption and multiple protocols, including WireGuard.
IPVanish can unblock Netflix, Disney+, HBO Now, and several other US-based streaming services. The VPN doesn't have a router applet, but it provides manual configurations, and you can also get a pre-flashed VPN router.
Besides streaming, you'll enjoy many features at one of the best prices in the market. The VPN is available for just over $3 with a yearly plan and comes with a 30-day money-back guarantee for risk-free testing.
Pros
No-log policy
Owns its server network
Solid security
Unblocks US-based services
Well-priced
Unlimited simultaneous connections
30-day money-back guarantee
Cons
Murky logging past
Based in the US
👉 Visit IPVanish VPN for more info!
4. CyberGhost
CyberGhost has been one of the biggest VPNs over the last five years thanks to its feature-full apps, myriad of functionalities, and huge server network. The VPN provides over 7,900 VPN servers in 90 countries, which are optimized for various functionalities. You'll find streaming servers, torrenting servers, and even privacy servers. The latter is operated and owned and operated by CyberGhost to ensure there can't be third-party interference.
The VPN's streaming servers are further labeled according to the streaming services the streaming service they unblock. For example, you'll find Netflix US, Netflix UK, iPlayer, NBC, FoxSports, and 20+ other streaming services, meaning that you can access whatever you want with CyberGhost.
On top of the servers, CyberGhost also offers a multi-country SmartDNS service which is a good way to setup and use a VPN on Roku. You can set it to one of the five options, and all your streaming services will be redirected there. Other features and functionalities you'll enjoy are 7 simultaneous streams, DNS & IP Leak Protection, Kill Switch, and a 45-day money-back guarantee.
Pros
1-day free trial
Unblocks all streaming services
Excellent speeds
Huge server network
Lots of advanced features
30-day money-back guarantee
Cons
No third-party audit
High month-to-month cost
👉 Take a look at the CyberGhost site!
5. VyprVPN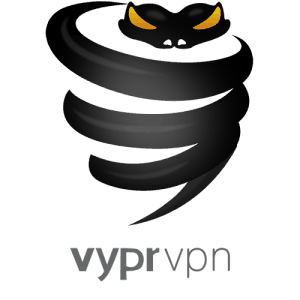 VyprVPN is another of the best VPNs for Roku, and it has made a name for itself thanks to owning its entire server network and bypassing censorships in highly restrictive countries. The VPN is headquartered in Switzerland, and since 2018 it has offered a zero-log policy. This has been confirmed through a public security audit done by Leviathan.
Thanks to the VPN's use of a private DNS, VyprVPN offers a fantastic streaming experience. The DNS service is used as a default on the app (not independently, though) and is optimized to offer SmartDNS-like services when using the VPN. As a result, when you install and setup the VPN on Roku or any other streaming device, you don't have to use trial and error or even switch between servers in a particular country. The VPN provides access to Netflix US, Canada, the UK, and Germany. Besides Netflix, you can also access 30+ streaming services using the server where they are available, and this includes the most popular ones you can think of.
VyprVPN's other features include a proprietary protocol (Chameleon) to bypass the toughest censorships, IP & DNS leak protection, a kill switch, and split tunneling. The VPN offers a 30-day money-back guarantee on all its plans.
Pros
Owns and manages its entire network
Audited zero-log policy
Unblocks all streaming services
Supports torrenting
Works in highly censored countries such as China
30-day money-back guarantee
Cons
Average speed and performance
6. ZenMate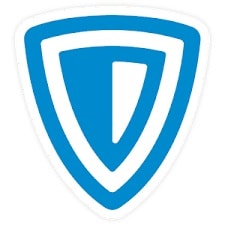 ZenMate is another excellent VPN you can install and setup on Roku. The VPN stands out as it offers special streaming servers you can use to unblock 10+ streaming services, including Netflix, Hulu, BBC iPlayer, and Amazon Prime. These servers are a part of the VPNs impressive server network that consists of 4,600 servers in 81 countries.
Besides streaming, ZenMate offers 256-AES military-grade encryption to ensure your data is safe. That is accompanied by multiple protocols, a DNS leak protection, an automatic kill switch, and a no-logs policy.
ZenMate VPN allows you to protect an unlimited number of devices, and it comes with a 7-day free trial and 30-day money-back guarantee.
Pros
Free trial
Unblocks lots of streaming services
Great speeds
No-logs policy
Huge server network
30-day money-back guarantee
Cons
7. PrivateVPN
As the name suggests, PrivateVPN is focused on providing private, anonymous, and secure access to the internet. The VPN does this through its Sweden location, a no-log policy, strong encryption standards, private DNS, IP & DNS leak protection, and secure protocols.
However, privacy and security are not everything you need in a modern VPN service, and PrivateVPN understands that quite well. The VPN provides access to pretty much all popular streaming services, including Netflix, Hulu, Disney+, HBO Max, iPlayer, and Peacock.
Although PrivateVPN provides a small server network, it is a super-fast VPN, so you can stream in 4K with a modest connection. The VPN also comes with a 3o-day full money-back guarantee, so your subscription will be protected.
Pros
Unblocks all streaming services
Offers good speeds
No-log privacy policy
Solid security
30-day money-back guarantee
Cons
Small server network
Support is not 24/7
Can I Use My Roku Anywhere?
Yes, you can use Roku anywhere. However, you should change your Roku device location to the US, as this location is the one where you can access most channels. That is because Roku is location-specific, and sometimes a VPN won't help you much if you are in other countries.
To change the country, create a Roku account on the sign-up page with your VPN already connected to the US. From there, reset your Roku device, connect to the internet using your VPN hotspot, then log in with your new account. You can then start streaming.
Can I use Kodi on Roku?
No, you can't use Kodi on Roku directly. The streaming platform is not available for Roku, but you have the option you have is casting your Kodi device.
Amazon Fire TV Stick: Best Alternative?
Roku uses a closed operating system that is only available on Roku devices. This means that you can't install third-party apps, and neither can you customize your device. If you are a streaming fan or tech-savvy, you will do better with the Amazon Firestick.
Firestick runs on a version of Android, so you can install any Android apps you want, including third-party ones such as Stremio and CinemaHD. Firestick also works with native VPN apps, and you can configure SmartDNS directly on the device.
FAQs:
Is using a VPN on Roku legal?
Using a VPN to stream global content on Roku is completely legal. The device does not facilitate streaming with questionable apps, so you will only be unlocking content that is otherwise accessible for free or using your subscription.
Why does VPN speed drop on Roku?
VPNs generally lead to a drop in speed, especially when using one on a PC or router. This is due to the encryption, and the amount of bandwidth tunneled from the device to the VPN server. However, the best VPNs for Roku listed above will let you stream with negligible speed losses as they offer super-fast servers.
Can I use a free VPN with Roku?
No, you can't use and setup a free VPN on Roku. That is because free VPNs typically do not have the capabilities to unblock streaming services, and they are usually limited in either bandwidth or speed. To access more content on Roku channels, you can choose a VPN from our list of the best VPNs for Roku TV.
Wrap up
Roku is an excellent streaming device. However, running its own OS, Roku lacks Android-based Apps which is a limitation to setup a VPN on it as not all VPNs offer a native App for Roku. Beyond the ways to surpass installing limitations, this guide pointed out the best VPNs, so you can use the one fitting your needs on your Roku device.
We hope this article has been helpful. If so, please share it with all your friends; they'll thank you much.
Enjoy!