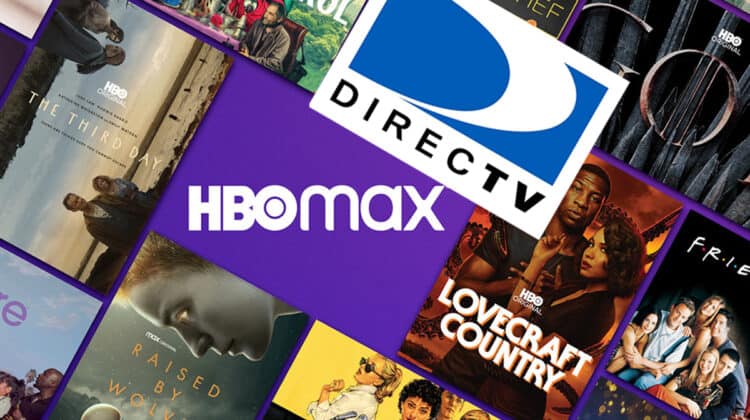 Looking to access HBO Max Channels On DirecTV? This guide tells you everything you need to know.
While cable is a popular entertainment source today, it faces stiff competition from streaming services. Platforms like Netflix are famous for their exclusive content, and other media networks have followed suit over the last few years. HBO is worth mentioning here as it was the first traditional channel to do so, effectively altering home-based entertainment.
With most networks turning to subscription-based streaming, HBO has stayed among the best and superbly integrates cable with streaming. This is thanks to its superb streaming platform, HBO Max, and its compatibility with traditional options such as DirecTV.
This article focuses solely on how you can access HBO Max on DirecTV, a popular cable streaming service.
What is HBO Max?
HBO Max is an on-demand subscription streaming service owned by AT&T. The service combines HBO and Warner Media content and is the hub of most of HBO's premium movies and TV shows and additional programming from the Warner Bros library.
HBO Max debuted in May 2020, replacing HBO Now and HBO Go. As of today, it is available in over 50 countries and boasts over 92.1 million subscribers.
How to Get HBO MAX Channels on DirecTV?
Reaching over 18.4 million American residents, DirecTV is a popular satellite provider. Unlike cable and fiber services, streaming offers better coverage and doesn't experience constant functional issues.
Above all, it offers affordable plans that help save you money without compromising the quality of your entertainment. Each plan includes well-tailored lineups and popular genres, including action, lifestyle, news, and comedy.
Whether you opt for the "Premier" or "Entertainment" package, all plans promise and deliver high-quality entertainment. In addition, they guarantee the following:
A rich selection of channel lineups and popular categories.
Free on-demand services.
Limited HDR and 4K viewing.
Genie HD DVR with 200 storage hours.
Live TV streaming services.
Access to premium channels like HBO, EPIX, STARZ, SHOWTIME, and Cinemax.
What Channel Number Is HBO Max On DirecTV?
You can watch HBO Max Channels on DirecTV, provided your plan has the channel. If it doesn't, you can always get it as an add-on, in which case you'll need to upgrade your package. Alternatively, you can sign-up directly via the website but remember this will be billed separately.
So, what channel is HBO Max on DirecTV? You can find the network on channel 501.
| | |
| --- | --- |
| Channel | Channel Number |
| HBO Max | 501 |
You can also explore other TV networks like Paramount on DirecTV via channel 241. Others, like MeTV on DirecTV, can be accessed using various channels depending on your location. As for Fox on DirecTV, head to channels 360, 219, 359, or 618.
How to Watch HBO Max on DirecTV?
You can watch HBO Max on DirecTV via most devices, including computers, Android smartphones, iPhones, Android TV devices, Fire TV devices, tablets, Smart TVs, and gaming consoles. All you need to do is head to your device's application store and install the DirecTV app.
Next, open the app and sign in with your subscription details to enjoy your favorite HBO Max movies and TV shows.
Popular Shows on HBO MAX
From heart-warming classics to mind-chilling thrillers, there is no limit to the type of entertainment offered by HBO Max channels on DirecTV or the HBO Max app.
Here are some of the most popular shows on HBO network:
The Last of US
The Last of US is a TV adaptation of the popular video game franchise by the same name. The series follows hardened survivor Joel (The Mandalorian's Pedro Pascal) and spunky teen Ellie (Game of Thrones' Bella Ramsey) as they navigate a post-apocalyptic world filled with lots of human and not-so-human dangers. All nine episodes of the first season are already streaming.
The Nevers
Victorian-era London is awash with people that suddenly manifest dangerous and fantastic abilities. This epic dark fantasy tale follows a gang of Victorian women that suddenly realize they have unusual powers, vengeful enemies, and one crucial mission that could change the world. If you want to know whether the show is worth your time, remember that in 2021, it bagged an Emmy nomination.
Strike
Disabled on a military mission in Afghanistan, private investigator Cormoran Strike is paid a visit by his old friend John Bristow who bears sad news. Bristow believes that his sister Lula, a popular model who once reported having committed suicide, was actually murdered.
Bristow goes on to interview potential suspects and rules most of them out but is suspicious of Deeby Macc, Lula's suitor. In this exciting twist of events also is Rochelle, the former model's greedy friend, and Tony, Bristow's uncle. This show delivers just the right doses of heart, surprise, suspense, and emotion, and you'll love it.
Succession
A prominent name, the Roy family controls the biggest media and entertainment venture worldwide. However, as fate would have it, their father quits the company, and everything changes. The show goes to lengths to tell just how dramatic the family's life gets this bold step, and trust me, after watching the show, you won't be able to name a more dysfunctional family.
Peacemaker
Picking up from where The Suicide Squad (2021) ended, Peacemaker comes back home after encountering Bloodsport. However, he quickly realizes that he has to pay for his freedom. In this superhero series that takes your memory back to the DC Universe, assassin Pacemaker–played by your favorite "invisible man" John Cena–and his ragtag ARGUS black ops squad must get rid of parasitic creatures that threaten the existence of humanity. This tale is of a law-abiding patriot willing to give anything for peace to prevail.
South Park
This ought to be the most-watched HBO Max show. It revolves around the adventures of four friends, Stan, Kyle, Kenny, and Cartman, who sometimes have strange encounters.
The Big Bang Theory
This series tells the story of a group of friends navigating their relations with their genius friend. It all starts when a woman, Penny, moves into the apartment across the hall from two super-intelligent yet socially awkward physicists and shows them there is life outside the laboratory.
Other shows on HBO Max you might love include:
Love Life
Prodigal Son
Euphoria
The Tourist
Fringe
Irma Vep
Mind Over Murder
Plans on DIRECTV
Direct TV has all your favorite channels under one roof and provides them at affordable prices. The company offers two different services you can use to enjoy HBO programming:
DirecTV Satellite
This satellite dish TV service utilizes satellite connectivity to display channels on your TV.
The following plans are available under this service:
Entertainment: Costs $64.99/month. This plan features over 165 channels but HBO Max is missing.
Choice: Costs $84.99/month. The plan offers over 200 channels and new users can access HBO Max free during the initial three months.
Ultimate: Costs $109.99/month. The "Ultimate" plan gives you access to over 270 channels, including free HBO Max for the first three months.
Premier: Costs $154.99/month. With this plan, existing and new users have access to more than 340 channels, including HBO Max.
You can check them out in detail on the official website.
DirecTV Stream
This internet-based TV service lets you stream channels without installing a satellite. All you need is stable WIFI. The plans available under this service are the same as those under the Direct TV satellite service, only that they are a bit lowly priced. Note that depending on your DirecTV package, you may need to add HBO max separately.
💡 As a streaming service, the contents may vary, depending on where you are connecting from, and can even be completely blocked if you go abroad.
In such conditions, you can use a reliable VPN service to simulate connecting from your home as usual.
How to Get HBO Max For Free
Technically, HBO Max isn't free, as you can only access it when you purchase a premium plan or use the network as an add-on service. However, new users get to enjoy a promotional offer. You can watch HBO Max for free for the initial three months using your DirecTV account. When the offer period ends, you'll need to get the channel off your plan if you do not want to pay for it.
Conclusion
HBO Max is home to some of the most entertaining shows. The streaming platform has a user-friendly interface and a superb lineup of movies and TV shows. Once you have purchased a subscription plan from a reliable streaming service like DirecTV, you must head to channel 501 and get your daily dose of entertainment.
Enjoy!