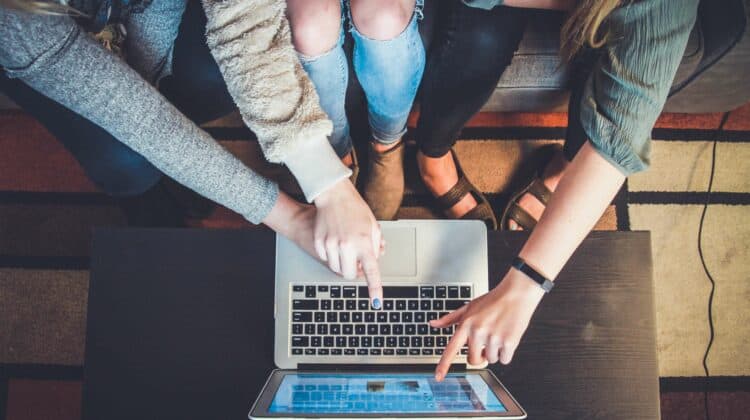 Streaming services have taken the entertainment world by storm, revolutionizing the way we consume movies, TV shows, and other content. With their convenience and a plethora of benefits over traditional cable or satellite TV, it's no wonder they have become an integral part of our daily lives.
Whether you're a devoted binge-watcher, a sports fanatic, a documentary aficionado, or an anime enthusiast, there's a streaming platform out there that caters to your unique tastes and preferences. Let's dive in and find the perfect streaming companion for your entertainment journey.
Different Types of Streaming Services
The streaming landscape is diverse, offering a range of services to cater to different preferences and interests. Let's explore the various types of streaming services available today:
Subscription-Based Services
Subscription-based services have transformed the way we consume content. Platforms like Netflix, Amazon Prime Video, and Disney+ operate on a subscription model, offering a wide variety of movies, TV shows, and original content in exchange for a monthly or annual fee.
Ad-Supported Platforms
Ad-supported streaming platforms offer a different approach, providing free or low-priced streaming options in exchange for advertisements. Hulu and Peacock are prime examples of ad-supported platforms.
Specialized Streaming Platforms
Specialized streaming platforms cater to specific interests and niches, delivering content tailored to a particular audience. These platforms have gained popularity as they provide in-depth coverage and a curated experience within their respective genres.
Live TV Streaming Services
Live TV streaming services have gained popularity as an alternative to traditional cable TV. Platforms like YouTube TV, Sling TV, and Hulu + Live TV provide a wide range of live TV channels alongside on-demand content, offering a comprehensive TV experience without the need for cable or satellite subscriptions.
Our Suggested Streaming Platforms
When it comes to streaming platforms, the choices can be overwhelming. To help you navigate the streaming landscape, we have curated a list of streaming services based on different preferences or interests. These platforms offer unique content offerings and cater to various demographics and viewing habits.
Netflix
Netflix is a household name in the streaming industry, offering a vast library of movies, TV shows, and original content. With personalized recommendations and the ability to create multiple user profiles, Netflix ensures that everyone in your household finds something to enjoy.
Subscription Options: Netflix offers various subscription plans, including Basic, Standard, and Premium, with different features such as HD and Ultra HD streaming and the number of simultaneous screens allowed. Subscriptions are available on a monthly basis.
Disney+
Perfect for families and Disney lovers, Disney+ is the ultimate streaming platform for all things Disney, Pixar, Marvel, Star Wars, and National Geographic. From beloved classics to new releases, Disney+ provides a magical experience with its extensive collection of movies, TV shows, and original content.
Subscription Options: Disney+ offers a monthly or annual subscription plan, allowing you to enjoy unlimited streaming of all the content available on the platform.
ESPN+
If you're a sports enthusiast, ESPN+ is a must-have streaming service. With exclusive live sports streaming, original shows, on-demand replays, and in-depth analysis, ESPN+ keeps you up to date with the latest games, events, and news from the world of sports.
Subscription Options: ESPN+ offers a monthly or annual subscription plan, providing access to a wide range of sports content.
Crunchyroll
Anime fans rejoice! Crunchyroll is the ultimate destination for anime streaming. With a vast collection of anime series and movies, Crunchyroll offers a diverse selection of genres, including action, romance, fantasy, and more.
Subscription Options: Crunchyroll offers both free and premium subscription plans. The premium plan removes ads, provides access to simulcasts (new episodes available shortly after airing in Japan), and offers higher video quality.
CuriosityStream
For those with a thirst for knowledge, CuriosityStream is the go-to streaming platform for documentaries and non-fiction content. Explore the wonders of the world from the comfort of your own home.
Subscription Options: CuriosityStream offers a monthly or annual subscription plan, giving you unlimited access to its vast library of documentaries.
It's important to note that not all streaming platforms are accessible to everyone due to geo-restrictions. Some services may only be available in specific countries, limiting access to desired content. But fear not! With the help of VPNs (Virtual Private Networks), you can unlock a world of entertainment beyond geographical boundaries. For example, you can watch favourite movies on BBC iPlayer with a free VPN, bypassing any restrictions and enjoying a diverse range of British content.
Unleash Limitless Entertainment With Streaming Services
Remember, the world of streaming services is ever-evolving, with new platforms and content constantly being introduced. Your favorite movies, TV shows, documentaries, and anime adventures await you with just a few clicks or taps. Enjoy the show!