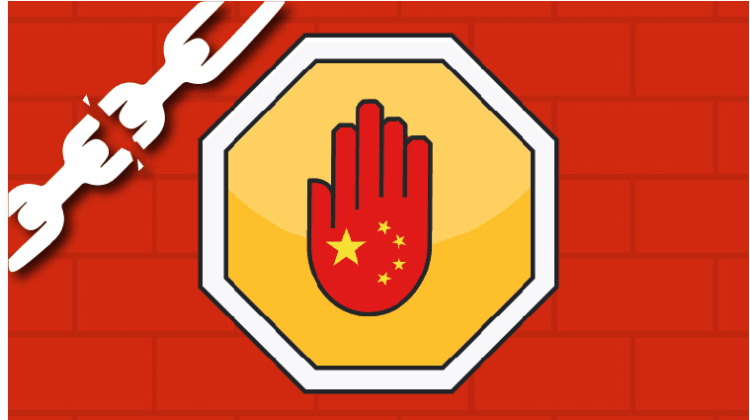 China is known for the The Great Wall. Unfortunately there other not so admirable walls in China; its the case of GFW short for "Great Firewall". If you are living or visiting china, you'll like to know how to bypass it and use the internet as usual free of censorship. So, this is an article on the Best Free VPN for China and bypass The Great Firewall…
When it comes to China, you can't talk about the internet without mentioning "The Great Firewall." Otherwise known as the GFW, this is a government-enforced internet filter that keeps outside content away from Chinese residents-even the most popular sites like Google, Facebook, YouTube, Whatsapp, etc. are not accessible in Mainland China. Those who have lived with it for long may have adjusted to the tough reality, but if you are going to China as an expat, to study, or just for holiday, you'll need a VPN.
A VPN is the only reliable tool when it comes to evading China's censorship, and if you can achieve that for free then why not give it a try.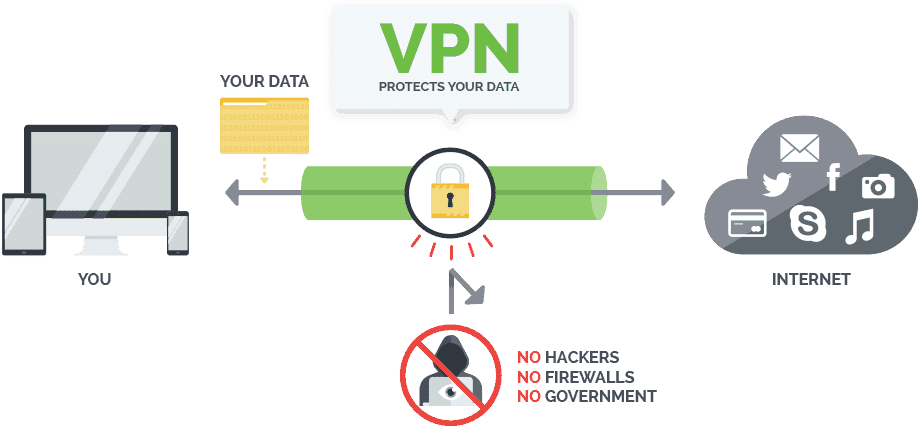 However, China is also tricky when it comes to VPNs, and the free ones are the most affected.
GFW's Deep Packet Inspection (DPI) Blocks Most VPNs
China knows that VPNs can be used to evade GFW's censorship, and so they have also factored that in their blocking. Through deep packet inspection (dpi), the Chinese firewall can detect and block VPN traffic. This is because the traffic is usually different from regular traffic due to the added encryption.
For a VPN to evade the blockage, it has to use obfuscation technology which makes OpenVPN traffic appear like regular HTTPS traffic. The VPN also needs to keep updating its systems since the GFW is maintained daily and can block even most of the popular VPNs.
Nevertheless, some free VPNs still manage to circumvent the Great Firewall of China. With them, you will however have to brace yourself for some limitations. After all, they are free. Thus for a more robust and reliable solution, you should choose Premium VPNs.
Best Free VPN for China
Nevertheless, there are some free VPNs that let you restore your internet freedom even in highly censored countries. Here are the best free VPNs for China.
Windscribe VPN
Windscribe VPN is one of the best free VPNs for China. The VPN only started 3 years ago, but it also one of the best VPNs overall in terms of quality of service. To beat the GFW, Windscribe VPN has incorporated a stealth mode in its functionality. You won't need to enable it as it's used by default. Just ensure that you use port 443 as it's the best for evading censorship.
Windscribe VPN however has a paid plan, and so they limit what you can do with the free VPN. By signing up with your email, you get up to 10 GB a month which although generous for a free VPN, is still little. Your servers will also be limited to 11, but one of them is in neighbouring Hong Kong.
Limitations:
11 servers
10 GB Data Limit
Average speeds
---
TunnelBear VPN
TunnelBear is the other free VPN that works in China. The VPN has a feature known as GhostBear, which is basically obfuscation technology meant to evade censorship in countries like China. The VPN is not as reliable as the best premium VPNs when it comes to circumventing the GFW, but it will still offer you some freedom. When you install the VPN, you can use their Hong Kong server for better speeds.
TunnelBear however has a strict restriction when it comes to data consumption. The VPN only gives you 500 MB per month, but this can be upgraded to 1.5 GB if you tweet about them. This is however still little, and so you won't be able to use the VPN for long.
Free VPN Limitations:
Up to 1.5 GB Data cap
Average speeds
Most of the other free VPNs you may find online do not work in China and the above given are the most reliable. Their limitations can, however, be tough to deal with, and so we have also rounded up the best three paid VPNs for China. These VPNs are more reliable as they have the resources to keep up with the GFW, and in case of any problem, you can always reach out to their customer support.
The best Premium VPNs for China
The premium VPNs mentioned bellow usually offer a 30-day money-back guarantee. This means that you can still use the best VPN for China and get every cent back, as long as you send your request within the allocated time. During our regular VPN tests, we have found these VPNs to be true to their word.
StrongVPN

StrongVPN has been working in China consistently since October 2017 and is one of the best VPNs for China. The VPN has more almost 10 mirror websites that are dedicated to offering service to people in China as those websites aren't blocked. One of them usually has live chat support which helps users in China talk to agents within seconds.
StrongVPN is also one of the best overall VPNs that you can opt for. The VPN is one of only 3 top VPNs that completely own and operate their own network. This is great for the VPN as it makes it more reliable, private and secure. Further, StrongVPN doesn't keep any logs and so your activities will always remain private.
While in China, it is recommended to use their New York and Miami servers, as these are the ones optimized usage in highly censored countries. For any of their plans, you go for, you will get a 30-day money-back guarantee.
Highlights:
Reliable in China
High speeds
Many mirror sites
Live chat support
Solid privacy and security
Allows torrenting
Has all major protocols
30-day money-back guarantee
---
NordVPN

NordVPN started working in China recently, and it's quite good at avoiding censorship even in other countries. The VPN has a team that actively monitors the functionality in China to ensure that its users always have a working connection. NordVPN manages to circumvent the Great Firewall of China through its Obfuscated servers that are listed under "special servers" in their VPN apps.  The servers dedicated to Chinese residents are based in Hong Kong and Japan.
Apart from that, NordVPN is also one of the best VPNs overall, boasting the largest server network in the market. With 5000+ servers across 62 countries, you can always get good speeds for any task you want. For any of their plans, you will always get a 30-day money-back guarantee.
Highlights:
Works well in China
Absolute zero logs
Largest server network
Unblocks Netflix, Amazon Video, iPlayer and other streaming services
Up to 6 simultaneous connections
Solid security
24/7 Live chat support
30-day money-back guarantee
---
ExpressVPN

ExpressVPN is the other best VPN for China. The VPN is very popular in China due to its efforts to try and always stay ahead of the GFW's censorship. ExpressVPN is frequently updated, and it's also one of the fastest VPNs in the country. To make sure that you always get good speeds, the VPN has servers in servers in Hong Kong, Taiwan, and Japan.
ExpressVPN also boasts some of the best VPN apps around. The VPN has apps for almost all platforms, and they all perform well and are easy to use. If you are already in China, the VPN provides a mirror website that is not blocked by the GFW. To get the link, you just need to contact their customer support through email. If you have not yet traveled, you can just set everything up first.
ExpressVPN has live chat support that you can always contact whenever you encounter any trouble. They are usually helpful and will help you solve your issues within a few minutes. The VPN gives you a 30-day money-back guarantee.
Highlights:
Consistently works in China
Keeps zero logs
Super-fast in China
2,000+ servers in 148 server locations across 94 countries
Unblocks Netflix, Hulu, iPlayer and other streaming services
Reliable and fast connection
24/7 Live chat support
30-day money-back guarantee
Final Words- Best Free VPN for China
In this guide about Best Free VPN for China, we learned to bypass China's censorship, using a VPN. Not all VPNs have such ability, so we've listed the most reliable for this. Windscribe VPN and TunnelBear VPNs are the best free VPNs for China. If you are on a strict budget, you can give them a try. However, if you can afford to spend a few bucks, we suggest that you invest in a more reliable service so that you won't have to deal with downtimes. Even better, the above listed best premium VPNs for China offer a whole-month money-back guarantee, and so you can just sign up and test the service for 'free.'
We hope this guide about the Best Free VPN for China to Bypass china's censorship would help you. Please share this guide with all your Chinese friends so also they can benefit from this tip.
Have a great journey!