Kodi is a free streaming platform for entertainment but you need a VPN service to access the geo-restricted content and access all kinds of Kodi addons. In this article, I am going to illustrate some free VPN services you might need to access all Kodi addons.
Kodi may be a free and open-source streaming software that has transformed our home entertainment, but we sometimes have to use a VPN. A VPN comes in handy when you need to access geo-restricted content that is not available in your area. A good example of this is when you want to stream from iPlayer, but you are not in the UK. Since both Kodi and iPlayer are free, you may also be reluctant to pay for a VPN, and so opt for a free VPN for Kodi.
Best Free VPN for Kodi
VPNs that provide free services to users are at times the best because you don't have to spend an extra dime from your budget. But there's more to that; if you don't subscribe to one of their plans, you get to pay through other means that don't directly involve money.
Before using a free VPN for Kodi, here what you should know about them:
Security and privacy – Free VPN services may offer strong security but be shady on privacy or vice versa. It's mostly privacy that gets affected as free VPN services may keep all your activity logs. They also lack advanced security mechanisms such as DNS leak and IP protection which are essential for privacy and security.
Bandwidth and data cap – Almost every free VPN service provider has a restriction on bandwidth or a data cap on internet traffic. The most common data cap is at 500mb which is not good at all especially for streaming services such as Kodi.
Number of servers and speed – This is the major limitation for free VPN service providers. They have fewer servers that are not globally distributed and hence you won't get lucky when accessing services from some regions which are not supported. Due to a limited number of servers, you may also experience slow speeds as a result of server congestion.
Marketing features – If a free VPN service provider doesn't have the above limitations, then brace yourself because several ads are about to hit you. Ads can be annoying, intrusive, and even lead to privacy violations – especially through target specific ads.
Before subscribing to a free VPN, I suggest scroll to the Premium VPNs section, we have some links with promo codes there making these premium VPNs very cheap options.
Nevertheless, for a good Kodi streaming experience here are the Best Free VPN for Kodi you should try:
Proton VPN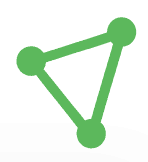 ProtonVPN is a recent but very effective VPN based in Switzerland. Due to being under strict Swiss privacy laws, users can trust their data is safe.
Although the service is free by default, users can upgrade to a paid plan at any time.
The free plan is one of the most attractive on the market and its main characteristics are:
Unlimited data or speed
Advertisements free
Does not log your online activity
Protected by Swiss privacy laws
Access up-to 3 countries
Protect 1 Device
Free plan limitations:
A limited number of countries to choose the VPN servers
Each account protects only 1 device
The mentioned limitations may be overcome by upgrading to ProtonVPN Plus paid plan as users also benefit from:
P2P support
Secure Core servers
Tor over VPN
Exclusive Plus servers
Fast Switch between servers
Access to 31 countries
Protect up to 5 Devices
Price: 8€/Month
---
Windscribe VPN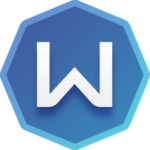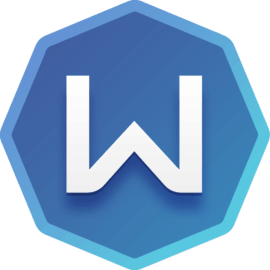 Windscribe is among the best free VPN service providers for Kodi. Unlike other VPNs, the data cap for Windscribe is at 10GB per month. As there's no throttling and with amazing speeds of up to 30Mbit/s, Windscribe VPN offers the best streaming experience on Kodi as you can watch HD videos. Windscribe also ensures your security and privacy is intact as it uses strong encryptions and has a zero logs policy. You also get unlimited simultaneous connections on the free account. The only downside of Windscribe VPN free service is the limited number of servers you get; only 11 servers are offered on the free account.
Free plan limitations:
Data usage limit: 10GB
Speed: Up to 30Mb/s
Number of servers available: 11
---
Tunnel Bear VPN
TunnelBear has a free VPN for Kodi which over time has proven to be among the best for Kodi users. It offers excellent speeds that are necessary for streaming, strong encryption, and also privacy is paramount as its grizzly privacy policy doesn't allow it to log user activities. You also get access to its servers and other security features such as the Ghostbear, VigilantBear (kill switch), and others. The only significant limitation of the free service is the bandwidth cap. TunnelBear VPN only Gives you 500MB for a month which you can increase by social sharing and install its client apps.
Free plan limitation:
Data usage limit: 500MB
No P2P or BitTorrent
Low speeds
Number of servers available: 22 locations
---
Hide.me VPN
If you hate the 500mb data cap, but you are okay with other restrictive limitations, then Hide me VPN is your best bet. The Hide.me free VPN service gives you a bandwidth of 3Mbit/s which is somehow suitable for streaming and a 2GB data cap per month. Hide me also has a good reputation for security and doesn't keep any logs that are great on privacy. The major limitation is that you get access to only 3 server locations, Canada, Netherlands, and Singapore.
Free plan limitations:
Data usage limit: 2GB
No P2P or BitTorrent
Speed: Only 3Mb/s
Number of servers available: 3 locations
Premium VPN services for Kodi
Paid VPN services are the best as they have no limitations such as the ones on free VPN services.
They are reliable and deliver the best Kodi experience to users.
If you don't want to risk with free VPN services, here are the best-paid VPNs for Kodi:
IPVanish it's one of the best VPN services for a reason; fast speeds, private connections, and online freedom – the perfect starter pack for a smooth Kodi streaming experience. IPVanish also offers unlimited bandwidth coupled with unlimited server switching on its wide array of more than 1000 servers. It uses the 256-bit AES for security, and it keeps zero logs which ensures your security and privacy is intact. You also get a simultaneous connection of up to 10 devices.
Important features:
Fastest VPN
Unlimited Data usage (Bandwidth)
1.000+ VPN Servers in 60+ countries
Unlimited P2P / BitTorrent traffic
Unlimited simultaneous connections and devices
30-day money-back guarantee
Best Offer: $11.99 $3.33/month
30-Days Money-Back Guarantee
---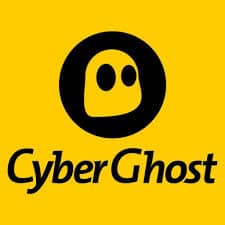 Having a specialization of more than 15 years, now, CyberGhost is a long term runner VPN. With a solid and a geographically diversified network of more than 6.000 super-fast servers in more than 90 countries, it is capable to overcome any geographic or any other kind of blockages in a blink of eyes.
We know Kodi Addons are victims of blockages and users are subject to law penalties due to copyright violations these days. However this only happens if the ISP can follow the user activities. With a strong military level, 256 AES encryption, not only the ISP as any snooping eyes are kept away from your activities.
Cyberghost is so Good that users can access P2P and Netflix dedicated servers, so they can exchange files using Torrent or any other pear-to-pear technology, as well as access Netflix catalog of any country.
Finally, just to be sure users are satisfied, CyberGhost gives new subscribers a 45 days money-back guarantee – the most extended period in the industry.
Important features:
6.000+ servers
90+ countries
P2P dedicated servers
Servers for Netflix
super-fast speeds
Unlimited use and Bandwidth
7 simultaneous connections on multiple devices
45 Days money-back guarantee
Best Deal: $4.99 $2.11/month.
45 Days Money back guarantee!
Click to SAVE 83% of CyberGhost
---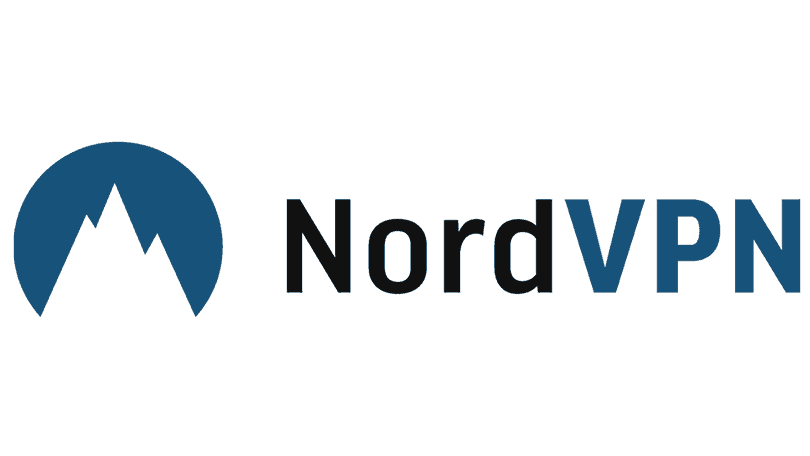 NordVPN has all the aspects every Kodi user needs for the best streaming experience. With cutting-edge technology, NordVPN delivers utmost security via military grade encryptions, double encryptions and other features such as Cybersec. It has a strict no logs policy, leak protection and a kill switch for ultimate privacy. It offers unlimited bandwidth and fast VPN speeds on its 4400 plus globally dispersed servers.
Important features:
Very Good Speeds
Unlimited Data usage (Bandwidth)
4500+ servers in 62 countries
P2P / BitTorrent allowed
6 simultaneous connections on multiple devices
30-day money-back guarantee
Black Friday Deal: $11.95 $3.71/month for 2-year plan.
30 Days Money back guarantee!
Conclusion
As the old adage goes, if you do not pay for the product, then you are the product. Free VPN services for Kodi may seem heaven-sent, but they may end up costing you more than just a few bucks you would have paid for a premium VPN service. Remember that these so-called free VPNs still need to make a profit, and a majority do so by selling your data to third parties and advertisers. Worse still, they could sell the data to governments, which could land you in trouble. But if you really need a free VPN for Kodi, then the list above should work for you. You can test them all since they are free.
Otherwise, you can also take advantage of the money-back guarantee offered by premium VPN services. The three premium VPN services for Kodi we've mentioned above have a money-back guarantee, and you can always ask for your money back before that period expires!
We hope we've helped you improve the experience with your Kodi, by showing you the best options for both Free and Paid VPNs. Now it's up to you – make a conscious decision!
Have a good day!