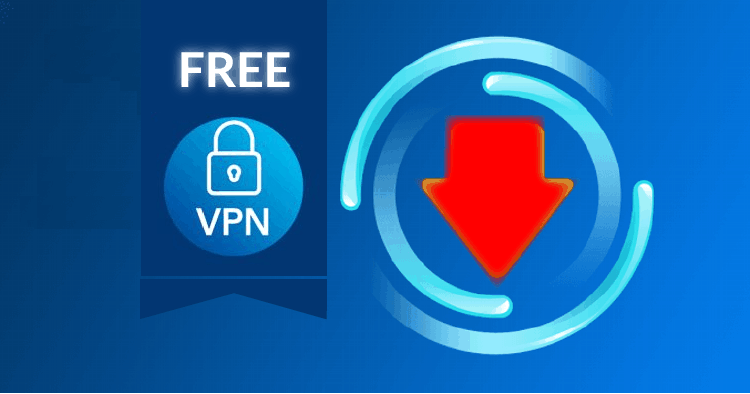 Torrenting is a popular way to share files over the Internet. However those activities tend to be illegal due to the users share copyright protected files. With authorities continuously seeking for legality breakers is important for the torrenters to improve its security and anonymity. So, here's the Best Free VPN for Torrenting as well Premium VPNs…
Torrenting is still incredibly popular, despite the efforts of ISPs, governments, and copyright holders to curb the share of copyright infringement made possible by the technology. P2P in itself is not illegal, but it is used by very many users around the world to download copyrighted music, films and video games.
With the increase in ISP and government monitoring, users should now be more careful than ever; an ISP or governmental infiltrated torrent user, can easily see the other peers IP, thus your IP. This is a serious security and privacy threat, and you should avoid exposing yourself at all costs. To avoid this, we recommend the use of a VPN when torrenting.  A VPN hides your activities and offers you additional security layers. While the best premium VPNs will cost you a few dollars, you can still achieve certain levels of privacy and security with a free VPN, and here we'll cover the best free VPNs for torrenting.
Free VPNs and Torrenting
Getting a free VPN that permits P2P traffic on its network is quite hard, as even some paid VPNs don't let you torrent on their network. Others like HMA allow torrenting, but they can suspend your account if you torrent illegal content.
It's therefore hard to find the best free VPN for torrenting, but we've rounded up the best two from our tests. These are however VPNs that offer a paid plan, and so they have some severe limits you'll have to deal with if you want to use the VPN.
Bandwidth and Speed Limits

This is one of the biggest downsides of torrenting with a free VPN. P2P file sharing usually consumes a lot of bandwidth, but free VPN services usually limit you in order to upgrade to their paid plans. This means that you won't download big files, and your usage will be cut off within a short time. Their speeds are also limited, and the only way to overcome these two limits is by going for a premium VPN.

Server Locations

Free VPNs usually offer very limited server options, unlike premium VPNs that strive to offer you as many servers as possible. This is because servers cost a lot and free VPNs don't have the resources to acquire and maintain many servers. Further, these servers are usually clogged with many other free users, something that brings the VPN's performance down. Contrary Premium VPNs offers a huge number of VPN servers

Privacy & Security

Apart from unblocking torrent sites, the other reason for using a VPN for torrenting is security and privacy. Most free VPNs however don't offer much of it as they use weak encryption standards in order to boost VPN performance. Further, some of them even keep logs in order to sell your data for some income, undermining the whole idea of privacy. If you want to torrent, make sure that the VPN doesn't keep any logs, as the government can easily obtain these from such a VPN. For this the best is using a Premium VPN.
Best Free VPNs for Torrenting
Despite the limitations earlier mentioned here on this guide of Best Free VPN for Torrenting, and most VPNs not being suitable for torrenting, there are some that still offer decent service despite their tough limitations.
Proton VPN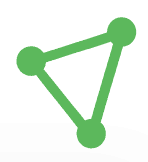 ProtonVPN is a recent but very effective VPN based in Switzerland. Due to be under the strict Swiss privacy laws, users can trust their data is safe.
Although the service is free by default, users can upgrade to a paid plan at any time.
The free plan is one of the most attractive on the market and its main characteristics are:
Unlimited data or speed
No Adverts
Does not log your online activity
Protected by Swiss privacy laws
Access up-to 3 countries
Protect 1 Device
Free plan limitations:
Limited number of countries to choose the VPN servers
Each account protects only 1 device
The mentioned limitations may be overcome by upgrading to ProtonVPN Plus paid plan as users also benefit from:
P2P support
Secure Core servers
Tor over VPN
Exclusive Plus servers
Fast Switch between servers
Access to 31 countries
Protect up to 5 Devices
Price: 8€/Month
---
Windscribe VPN
Windscribe VPN is the first to be mentioned here on this guide on The Best Free VPN for Torrenting; only started about 3 years ago, but it's already one of the best VPNs for torrenting. This is because apart from permitting P2P traffic on their network, Windscribe is also one of the free VPNs with the largest bandwidth allowance. The VPN is also quite fast when compared to other free VPNs.
Windscribe VPN however limits what you can do with the service. The VPN gives you only 2 GB data transfer allowance, but you can upgrade that to 10 GB by registering with your email address. This will however still be too little to last you a month, and you will only be able to use servers in 10 countries.
Free Plan Limitations:
10 servers
10 GB Data transfer
Speed: Up to 30Mb/s
---
Hide.me VPN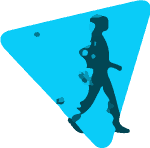 Hide.me is the other best free VPN for torrenting. The VPN doesn't keep any logs, something that they say applies even to free users. This is thanks to the VPN being based in Malaysia, a region that doesn't have invasive privacy laws. Hide.me VPN allows its users to torrent anonymously without fear of being exposed.
The VPN however has some tough restrictions in that it offers only 2 GB a month, which means that you won't be able to download or stream torrent files for long. Further, the VPN is not the fastest out there thanks to its speed caps and best-effort bandwidth. You will also be restricted to only 3 servers, and you won't be able to use OpenVPN or their proprietary protocol SoftEther.
Free Plan Limitations:
3 server locations
2 GB Data transfer
1 simultaneous connection
Best effort bandwidth
The other free VPN worth a mention in this guide on the Best Free VPN for Torrenting is TunnelBear, but the VPN only gives you 500 MB a month which can be increased by an extra 1 GB if you tweet about them. This is quite little for torrent users, and so we'd like to advise you have a look at the best premium VPNs for torrenting.
Top 3 Premium VPNs for Torrenting
The VPNs presented here require you to pay for their service, but the service you get won't have any restrictions. All the VPNs mentioned in this list offer unlimited bandwidth, and they do not keep any logs. Further, they have money-back guarantee promises that they keep. This means that you can use the VPN within the specified period and still get your money back!
IPVanish

IPVanish is the best VPN for torrenting thanks to their whole network permitting you to do so privately and with superb speeds. The VPN is one of the most popular today, and it's known to be the best of only three tier-1 VPNs in the market. These are VPNs that own, operate, and control their whole server network, which in turn makes the VPN more reliable and more private.
Though based in the US, IPVanish offers to keep absolutely no usage or connections logs, which makes users conduct their online activities without fear of being exposed. The VPN has a SOCKS5 feature which promotes torrenting privacy by always making sure that your real IP address is hidden whenever you are using the service.
IPVanish boasts some of the lightest and easiest to use VPN clients in the market, gives unlimited bandwidth, and is super-fast. These characteristics have made it a favorite for Kodi users, and with it, you'll be able to use up to 10 devices simultaneously. To top it all, IPVanish is arguably the best priced top VPN.
Highlights:
Super-fast
Zero logs
SOCKS5 proxy
Own server network with 1,400+ servers in 75 countries
Unlimited simultaneous connections/devices
Sleek and easy to use VPN clients
30-day money-back guarantee
---
NordVPN
NordVPN is one of the best VPNs overall and its known as the VPN that offers the maximum privacy and security. The VPN is based in Panama, and so it's able to keep its promise of a no logs policy. Unlike most zero-log VPNs that keep connection logs, NordVPN keeps neither.
The has the largest server network in the VPN market, with 5,000+ servers located in 62+ countries around the world. The VPN promotes torrenting anonymously and even offers hundreds of servers dedicated for P2P service. To enhance your privacy and anonymity, this is the only VPN that offer Onion over Tor services; this lets you connect to the Tor network and torrent anonymously.
With NordVPN, you'll also be able to use other features like double VPN, automatic kill switch, multiple protocols, and DNS & IPv6 Leak Protection.
Finally, despite all it offers, NordVPN has one of the cheapest long term VPN plans.
Highlights:
Very high speeds
Biggest server network
24/7 Customer Care
6 simultaneous connections
Hassle-free 30-day money back guarantee
---
ExpressVPN
ExpressVPN is the other best VPN for torrenting. This VPN is known for its superb overall performance, excellent clients, and super speeds. The VPN is based in the British Virgin Islands which are beyond the reach of the UK data retention laws. This helps the VPN keep its promise of a strict zero logs policy.
ExpressVPN offers unlimited bandwidth and P2P services across their huge server network made up of 2000+ servers in 94 countries spread across 148 VPN locations. The VPN's clients are easy to use, and they have a unique tunnelling feature. The feature allows you to exclude some services and apps on your device from going through the VPN service; something that is quite impressive.
In terms of security, ExpressVPN uses AES-256 encryption which is very secure for torrenting. The VPN supports anonymous torrenting, and they even have a comprehensive guide on how to use the VPN for fast and safe torrenting. Though you will have to pay a bit higher than the other 2 VPNs, your money will be worth every cent.
Highlights:
Super Speeds
Unlimited Data usage (Bandwidth)
2,000+ VPN servers in 94 countries
P2P / BitTorrent allowed
3 simultaneous connections on multiple devices
No-questions-asked 30-day money-back guarantee
Final Words
Torrenting without a VPN is something that you shouldn't attempt in today's world. With monitoring levels and cybercrime going up with every passing day, always make sure that you use a reliable VPN service for privacy and security. The best free VPNs for torrenting listed above will help you to some level, but the premium VPNs will prove to be your ultimate torrenting buddies!
Hope this guide on The Best Free VPN for Torrenting helped you to make your torrenting activities, safer! If so, please share it with your friends.
Happy torrenting!