The holidays are just around the corner, and the best way to get started is always by taking advantage of Black Friday deals. Besides other things, this is the best season of the year to buy a VPN as they are usually heavily discounted. So if you were waiting for Black Friday or Cyber Week to buy a good VPN for the price of an espresso coffee, this is your opportunity!
Anyone with any experience online will tell you the importance of having a VPN (Virtual Private Network). Contrary to what some people may argue, going incognito on your browser will not hide any of your data from your ISP. They can still see the online requests you make through their servers.
The best thing about VPNs is that they act as a proxy. It allows you to access the internet safely by creating a secure communication tunnel. The VPN will encrypt your activities to block out your ISP's snooping eyes. It will also change your IP address to ensure that your online activities are anonymous.
On top of that, a good VPN will also allow you to access content not available in your country. For example, you can access BBC iPlayer outside the UK or unblock hundreds of extra titles on Netflix. The VPN will also help you get past censorship and surveillance.
👍 There are many reasons and advantages to using a VPN, but the best part is that they really do work!
There are 7 VPN providers that I use and endorse. Luckly for you they both have some excellent deals for Black Friday and Cyber Monday.
👉 Make sure you take advantage of these deals now as a VPN is the best way to protect your privacy.
Best VPN Deals for Black Friday Cyber Week 2023
#1. Surfshark VPN – $1.99/mo + 3 Months for Free $12.95/mo
Though being a relatively recent VPN, Surfshark has shown an incredible progression, getting more and more servers and features. It is now one of the most popular VPNs and our top pick for the 2023 Black Friday and Cyber Week sale. The VPN offers an impressive suite of advanced features such as Kill Switch, ad blocking, split tunneling, and Private DNS & leak protection, among others..
3200+ servers in 100 countries
Unlimited Bandwidth
Strict no-logs policy (audited)
All servers are optimized for streaming
Unlimited device connections
Bypasses censorships
Split tunneling
RAM-only servers
Smart DNS
Blocks ads, trackers, malware, and phishing attempts.
30-day money-back guarantee
#2. CyberGhost VPN – $2.11/mo +3 Months Free $11.99/mo
CyberGhost is another excellent VPN and one of the biggest names in the VPN market. Its popularity is a result of experience and continuous development for 15+ years, as well as the wide array of features it provides.
9700+ servers in 100+ countries & 125 locations
DNS & IP leak protection
OpenVPN, IKEv2, WireGuard protocols
Specialty VPN servers
Dedicated servers for Netflix and other popular streaming platforms
7 simultaneous connections
Smart DNS
Bypasses censorships
45-day money-back guarantee
#3. IPVanish – Only $2.49/mo + 3 Months Free $10/mo
When talking about VPNs, without a doubt one of the best in the market has to be IPVanish.
IPVanish allows you to surf the web without leaving a trace about you or your activities.
IPVanish managed to get an amazing deal for Black Friday to kick off the holiday season for all new users.
Just $2.99 a month! The VPN has never offered such a crazy deal, so this is definitely the best time to subscribe to one of the top VPN products.
Discounts are automatically applied to the cart.
2200+ VPN servers in 75+ locations
Unlocks the most popular streaming services
SOCKS5 proxy
Split tunneling
WireGuard, OpenVPN, IKEv2, and IPSec protocols
Unlimited simultaneous connections
30-day money-back guarantee
#4. NordVPN – $3.79/mo + 3 Months for Free$11.95/mo
NordVPN is another Premium VPN.
In the industry for some time now, has proved to be a great solution where many others fail, namely surpassing strong firewalls like China's one, known as the "Great Firewall". The VPN is all-round and provides some of the most advanced features you'll find anywhere, such as Meshnet and double encryption.
5100+ servers in 60 countries
Private DNS & Smart DNS
Double VPN for extra privacy
Protection against malware and trackers
Bypasses the toughest censorships
Dedicated IP addresses
All servers can be used to access the likes of Netflix
Smart DNS
6 simultaneous connections
30-day money-back guarantee
#5. Proton VPN –
$3.99/mo + 6 Months Free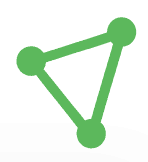 Proton VPN was launched in 2017 to better protect the activists, journalists, and individuals who use Proton Mailor or simply want a more privacy-oriented VPN. Since then, the VPN has been expanding and now provides over 2,900 servers in 65+ countries. Proton VPN Free has a free plan that is the only one offering a strict no-logs policy, no ads, and unlimited bandwidth..
Based in Switzerland, Proton VPN guarantees a zero-logs policy as the country doesn't require any data retention.
Access to 1700+ servers in 60+ countries
Highest VPN speeds
Stream popular services from around the world
P2P BitTorrent support
NetShield Ad-blocker (can also block malware and trackers)
Secure Core servers
Tor over VPN
Double Hop
VPN accelerator for improved speeds
10 VPN connections
#6. PureVPN – $2.03/mo + 2 Months Free $10.95/mo
With 3 million users and counting, PureVPN has proved to be a great consumers choice.
Advanced features like Kil Switch, split tunneling, dedicated IP (addon), Port Forwarding (addon), and many other innovative solutions in the industry make PureVPN a a strong choice to consider.
6500+ Servers in 70+ Countries
Audited no-logs policy
Split tunneling
P2P allowed
Kill Switch
IP Leak Protection
Access all the popular streaming services, like Netflix
Bypasses censorships
10 simultaneous connections
31-day money-back guarantee
#7. ExpressVPN –
$6.67/mo + 3 Months Free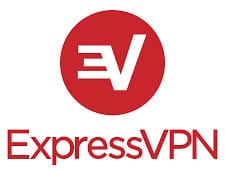 ExpressVPN may not offer the best Black Friday and Cyber Week deals, but it is still one of the highest-rated VPNs. The VPN provides some of the best performance you'll find on a VPN, complete with the best apps and speeds in the market. It has also been one of the most reliable VPNs for a long time, providing top-notch security and features. Although the price is a bit high compared to the other deals above, the performance is worth every penny.
Built-in password manager: ExpressVPN Keys
3,000+ servers in 105 countries
24/7 customer support by live chat
Ultra-fast servers in 94 countries
Best-in-class security & encryption
Audited no-logs policy
RAM-only servers
Up to 8 simultaneous devices
30 days risk-free
These are our Best selection of Premium VPNs for this Black Friday and Cyber/Week. We hope you may take advantage of these promotional prices to buy one of these Premium VPN services. Enhance your online experience by improving security and privacy as you surf.
We hope you've enjoyed it! 😃
FAQs
Why do you need a VPN?

A VPN is a crucial tool in this age of technology, and it provides several services that you will need. For most people, the first is ensuring that your online activities are private. You don't want your ISP or government to know the websites you access or generally what you do online. That should be private in an ideal world, and a VPN helps ensure that it is.
The other popular reason why you may need a VPN is to access geo-restricted content, especially when it comes to streaming. Most streaming services use geo-restrictions to block users from certain regions or limit the titles you can access. A VPN helps you appear as if you are located in a different region, giving you access to geo-restricted content.
Depending on where you are, you may also need a VPN to bypass censorship. In some countries, there are certain online services you can't access as the ISP blocks them with instructions from the government. But if you have the right VPN, you can bypass all these censorships. It can be as simple as accessing blocked torrent sites to bypassing government censorship in the UAE, North Korea, Russia, and China.

Why Get a VPN During Black Friday and Cyber Week?

Considering that we all need a VPN, it's good to maximize the deal you get. Black Friday and Cyber Week give you the opportunity to get the VPN you've been eyeing for a fraction of the cost. These deals usually last from a few days to a maximum of two weeks, so it's only a short window to get the best value you can get from a VPN provider all year.

What features should I look for in a VPN when shopping for Black Friday deals?

While the deals you get differ from VPN to VPN, it's very important to also keep in mind the type of VPN you want – rather than go for the best Black Friday deal. As such, have a clear outline of the main reasons you need a VPN. If it's streaming, ensure that the VPN promises and has a reputation for unblocking multiple streaming services. If it's bypassing censorship, then you need to restrict yourself to the likes of Surfshark VPN, NordVPN, and ExpressVPN.
Generally, ensure the VPN you choose meets your specific needs.

Can I use a VPN to access Black Friday deals?

Yes, you can use a VPN to access Black Friday deals. Most companies usually give offers that vary from region to region. And with a VPN providing you with servers in tens of countries and cities, you can change your online location to benefit from a Black Friday offer. So first, get a VPN, then go on your shopping spree!