COOLEAD M8S – The Best Value Kodi Box 2016
2017 Update: Check out the Best Value Kodi Box 2017
The COOLEAD M8S, is for sure one of the best kodi box in the market and the price makes it the Best Value kodi box as well!
4K Ultra HD
It plays at a resolution of up to 4096 x 2160 resolution, twice clear than HD resolution. This box produces incredible TV pictures and everything is crystal clear, it is truly UHD. The best way to test it's storing it in the hard drive and play it with the integrated 4K player. A easier way is to play a 4K video from youtube.
2GB RAM
It's hard to find a kodi box with 2GB RAM, normally they have 1GB RAM, which is not bad, but more RAM means that you can have more apps running in the background without any lagging or freezing.
Dual channel WIFI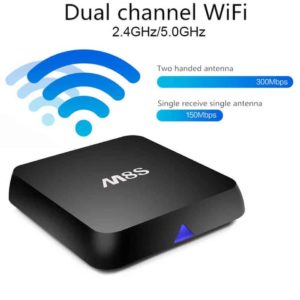 COOLEAD M8S has two channel WIFI design, which gives it a better WIFI performance than a single channel.
Dual channel band means that it can connect to 5GHz and 2.4Ghz WIFI bands, to avoid crowding. Dual band TV Boxes can connect to either of the two bands, but single band TV Boxes only connects to 2.4Ghz band. The same applies to smartphones and laptops.
Powerful 2.0GHz Amlogic S812 processor
Amlogic S812 processor ensures that your apps load quick and smoothly. It has a Quad Core CPU and a Octa Core GPU:
Quad Core A9 CPU
The Amlogic S812 has a high performing CPU with a maximum clock speed of 2.0GHz. It has 4 core(s), making it an extremely efficient multi-tasking when compared to dual core processors.
Octa Core GPU
The Octo Core Mali-450 is a separate graphics processor that accelerates the creation of images to be outputted to the TV. Its entire architecture is shaped to process large blocks of data at the same time.
In other words, a good GPU means better graphics – this is a good one.
Built-in KODI (XBMC) Media Center

It comes with Kodi and the most famous add-ons fully loaded, so you won't need to mess around downloading repositories and looking for add-ons on the internet to start using the best of Kodi. Straight out the box, connect to your internet by wifi or ethernet cable and you're ready!
Free Wireless Mini Keyboard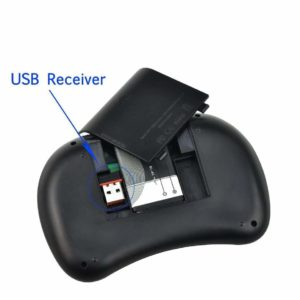 Normally these tv boxes comes with a normal tv box remote, but without a keyboard you can't easily search an add-on, surf in internet or play a Android game in your TV.
So when you buy an Android TV Box, after a couple of days you gonna feel the need to buy a mini wireless Keyboard for your box.
The COOLEAD M8S comes with a mini wireless keyboard INCLUDED that works very well. Simply plug the USB dongle into the back of your Android box and no more headaches trying to type letters in a normal remote.
Bluetooth 4.0
Unlike many other boxes, the M8S box has bluetooth so you can share files through bluetooth, connect a bluetooth mouse, speakers or whatever else you may feel like connecting that is bluetooth compatible.
Where to buy
We highly recommend amazon because it's Safe, Cheaper, the delivery is FREE and fast.
Ports
2 x USB 2.0
1 x DC in Jack
1 x HDMI
1 x RJ45
1 x SD card slot
1 x AV Port
1 x Optical
Power Adapter: 5V 2A
Package Contents:

1 xCOOLEAD Mini Wireless keyboard
1 xCOOLEAD M8S TV Box
1 x Remote Control
1 x Power Adapter
1 x HDMI Cable
1 x User Manual