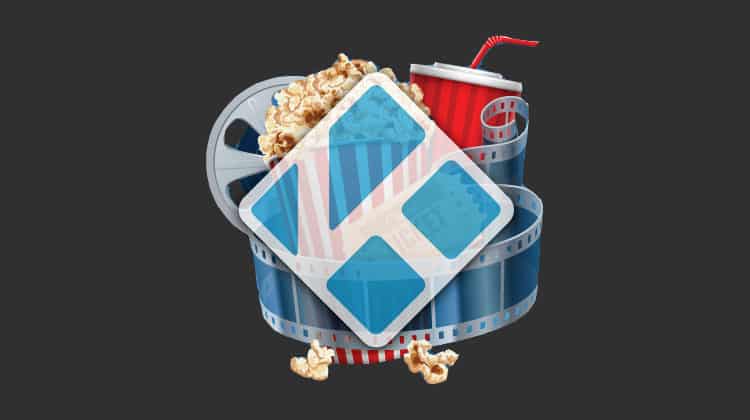 Kodi has been around for years, but most addons don't stay around for long; 3rd party addons, to be precise. What attracts everyone to Kodi is the frequent release of new addons, but at the same time, existing addons fade away for some reason. That is why I've created the updated list of working Kodi addons. Today, I will enlist the 10 best Kodi movie addons still working in 2023.
What Makes a Good Kodi Addon List?
The thing is, you don't necessarily need to try dozens of addons at a time. Most community addons look similar, especially when talking about niche-specific addons. Talking about the best Kodi movie addons in 2023, you need no more than 5 addons to cover the most popular movie genres; however, I will list more than that in this post. What matters is the quality of content and the stability of streaming links.
⚠ Let's not forget the most important factor – safety, privacy, and regional restrictions. You can't afford to use community add-ons without privacy measures since safe streaming has become a global phenomenon because of new laws lending ISPs permission to monitor users' activities and browsing history.
Best VPN for Kodi in 2023
Since most third-party Kodi addons are risky in streaming and servers, they access play media files. Most of these public-domain servers make things vulnerable. ISPs in most countries can now legally monitor your online activities and even sell your personal information to different advertising agencies. Why would you let somebody do it? I'd never appreciated such laws, so I always ran the VPN before launching Kodi.
Apart from movies, some add-ons offer Live TV and regionally restricted content. I've used several VPNs over the past few years and keep evaluating their performance. Surfshark is the best option in 2023 and for a number of good reasons.
Surfshark is compatible with a variety of devices and operating systems including Android, iOS, and Windows. The subscription plan lets you run the VPN on multiple devices including PC, Fire TV, and Android TV Box.
Surfshark uses high-end encryption providing end-to-end protection from your device to the server. Not only that it can bypass regional restrictions to unblock content from anywhere in the world but its servers don't keep your information or browsing history. The ISP can't track your online activities since Surfshark masks your real IP address. Thanks to high-end protection and privacy, hackers find it almost impossible to break into your device connected to public WiFi.
Surfshark is the optimal VPN for Kodi.
We were able to get an exclusive 82% of Surfshark.
👍 Save 82% of Surfshark now!
The 10 Best Kodi Movie Addons still Working in September 2023 The Oath
1. The Promise (Kodi 19 Matrix)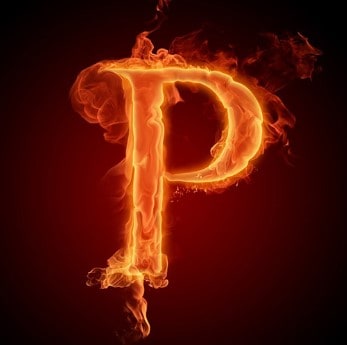 The Promise is a fork of the discontinued The Oath Kodi addon, so not surprisingly heritages the specialization in movies and TV shows. Using the same interface of its predecessor, the addon is simple and easy. When exploring it, you'll find Movies, TV Shows, My Movies, My TV Shows, New Movies, New Episodes, and People as the main categories.
When selecting a title to play, the Promise Addon offers you many links to choose whether you are looking for Premium or Free streaming links.
Visit the The Promise install guide.
2. EnterTain Me (Kodi 18 Leia and Kodi 19 Matrix)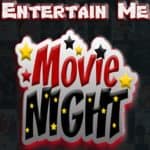 Those familiar with third-party Kodi addons know that most use a very simple interface stripped of graphics. It's not the case with EnterTain Me; when you enter the addon, you will be surprised by a well-designed look, typical in applications, not in addons. The theme perfectly serves the organization and functionality. On the home page, you'll find the latest added movies and TV Shows, buttons for accessing Movies and TV Shows categories, and the search feature. All links for the streams work just fine, and the best part is that EnterTain Me doesn't require a login in external services like Real-debrid; it's completely free to use.
EnterTain Me is a must-have addon, for sure!
3. The Crew (Kodi 19 Matrix) The Crew almost doesn't require any introduction as it's a widely known addon to watch Movies and TV Shows on Kodi. But the addon also lets you watch TV and has a special category for Kids, Sports, Stand-up comedy, and more. The links are mainly for high-quality streams; if you want to enjoy these, you better use the available Real-debrid external service. Finally, to not loose any season or episode of your favorite Series, the possibility to pair it with a Trakt account is also available.
Visit the Guide to install The Crew Kodi Addon!
4. Tempest (Kodi 18 Leia)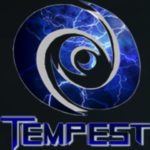 Tempest offers significant Movie titles as well as TV shows. This addon is compatible with Kodi 18 revisions, and the best thing is that you can play some latest Movies and TV Shows. In addition, if you love streaming old titles, the Tempest Kodi addon is one of the best options. Check out this Guide to get started with Tempest.
Tempest looks similar to Covenant addon. The link-fetching speed of the Kodi addon is perfect. It offers high-quality Real-Debrid and Trakt compatible titles as well.
5. Nightwing (Kodi 18 Leia)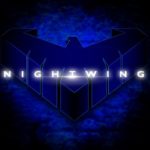 Though not compatible with the version 19 Matrix of Kodi, Nightwing is a relatively recent addon and, except for the category "Channels," passed the tests we made in Kodi 18 Leia. The quality of the streams is decent; the only problem is getting stuck on choosing a category along the surreal amount of available categories. In fact, in the main category, "Movies," you'll find sub-categories like "Marvel Movies," "DC Movies," "Based On A True Story," "James Bond Collection," "Superheros," or "Gangster Films," among many others; the same happens with "TV Shows," "Kids," "Docs," "1-Click Zone" and "Fitness." Give it a try by visiting the Nightwing Install guide on Kodi.
6. Magic Dragon (Kodi 18 Leia and Kodi 19 Matrix)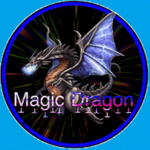 The Magic Dragon has been a popular addon for Kodi functioning for a long time now. Also, with the Kodi 19 Matrix arising, the addon could adapt and is completely compatible with the last and the previous versions of Kodi. The Magic Dragon, Known for its huge collection of streams exclusively of Movies, offers links distributed along with many categories. You'll find categories, not only the usual ones like "People watching" or "New releases," but also the special ones, like "3D Movies", "4K Movies", "Kids Movies," "Horror Movies," and many others.
To install Magic Dragon, visit the install Guide!
7. ReleaseBB (Kodi 18 Leia and Kodi 19 Matrix)
ReleaseBB is a relatively less-known Movies and TV Shows addon. I've been using ReleaseBB for a few weeks, and has impressed me much. Streaming quality is good thanks to Real-Debrid and Premiumize compatibility. However, at the moment, ReleaseBB offers free streaming links. Check out how to install ReleaseBB here.
8. Black Lightning (Kodi 18 Leia and Kodi 19 Matrix)
Black Lightning has a wide range of Movies and TV Shows. It works very well, and the links available to streams are frequently updated and of quality; however, the addon requires external service, like Real-Debrid. The categories are One Click, Movies, TV Shows, RD History, and RD Torrents. The One-Click category deserves a special mention as you can access sub-categories like 4K TV & Movies, 3D Movies, 1080p Movies, TV Shows, Non-Debrid, Documentaries, Stand Up, and more. Features like Search, Search History, Last Played, Resume, and Settings are also available. Here's How to Install the Black Lightning Kodi Addon.
9. Shadow (Kodi 18 Leia and Kodi 19 Matrix)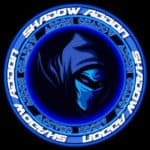 Shadow is another popular addon to watch Movies and TV Shows on Kodi. Initially made to Kodi 18 is now working with Kodi 19 Matrix. After installing it, you'll find categories like Movie World, TV World, and Actor. The links for streams are frequently updated and of quality; however, it requires an external service like Real-Debrid. Other features like Trakt, Search, Last Link Played, Resume Watching, and My RD History. Visit the Guide to install Shadow Kodi Addon.
10. Asgard (Kodi 18 Leia and Kodi 19 Matrix)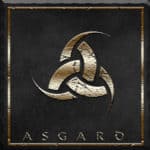 Though being an all-in-one type, Asgard is one of the best Kodi Movie addons still working in 2023. This highly sought addon supplies links for quality streams and is Trakt compatible. However, the main reason for its success resides in the sports sections that offer replays of various sports events, including UFC and WWE.
The addon organizes itself in an easy-to-navigate manner. Despite many submenus giving direct access to the 4K HD versions of the Debrid streams, you'll also find a non-debrid section that offers lots of content. Also, the IPTV section gives access to many generalistic and sports TV Channels, making Asgard an unavoidable addon for your toolbox. Visit the Asgard install guide.
Conclusion
Since it's hard to know when any of these best Movie Kodi addons are still working in 2023 as time passes, don't forget to let us know via the comments section if you are having issues with these addons.
Don't forget to run a Good VPN like Surfsharkbefore installing or running any of these addons because anonymous and secure streaming is highly important to avoid DMCA notices.
If you found this article on The 10 Best Kodi Movie Addons Still Working in 2023 useful, please share it with your friends.
Have nice streams!